section (with detailed demo-/discographies, publications and contacts)
Ticklish, intricate questions. All answered.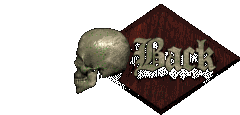 These interviews are property of Rock Metal Bands webzine (www.rockmetalbands.com and Markus Ganzherrlich, aka Marco Ganzerli).
It is strictly prohibited to copy any part of this review, unless you have both of the parties' permission, or are the band/record label/PR company in question. Failure to adhere to these instructions will be considered as Plagiarism and you will be reported to the appropriate authorities.