aka strength of criticism


Audio/Video products reviews:




Book reviews:

Rock: 1000 dischi fondamentali by Eddy Cilia and Federico Guglielmi

Viaggio nel fantasmagorico giardino di Apparitio Albinus by Claudio Romo




CD reviews:

71 Spiders

Cryostasium&Abigorum

Deadly Carrion

Inner Axis

Onkel Hryum

Polynove Pole

Unfulfilled Fate



CD reviews concerning styles very far from rock



Film reviews




Music dvd reviews



Show reviews




Vinyl reviews




Zine reviews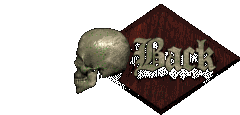 These reviews are property of Rock Metal Bands webzine (www.rockmetalbands.com and Markus Ganzherrlich, aka Marco Ganzerli).
It is strictly prohibited to copy any part of this review, unless you have both of the parties' permission, or are the band/record label/PR company in question. Failure to adhere to these instructions will be considered as Plagiarism and you will be reported to the appropriate authorities.