No time nor need for an intro, the rollercoaster can kick off immediately with "Don't Wanna Talk": saucy Rock with an extremely smooth time variation and a guitar solo that comprises organ-like sounds.
From the first instants of "Now I Want To Be A Space Girl" you realize drums and bass have been mixed very high and far more powerful than in the previous track. There's another catchy chorus, but as a matter of fact the drunken axe solo in tapping forever following a brief traditional solo is what does stand out here.
Melancholic and displaying trilling and euphonic guitar licks, "Prisoners" possesses a tasty guitar solo gifted with a distinct climax and small successive variations, while the second guitar goes on constantly electroacoustical. In the final part the effected voice steps aside for a slowed down conclusion.
The weirdly-titled "Boogada Bigadus" is the first instrumental composition of the platter, embellished by sax interventions, crunchy drumming, and guitars creating an amusement park of emotions.
Irreverent '77 Punk Rock with guitars vibrating in unison with the vocals during the refrain, "Smiles for Sale" includes one more sax contribution that anticipates what John Zorn did more than a decade later.
Sultry and relaxed with even three diverse methods of singing, "Illusions of Love" has been enhanced with recent production retouches that have allowed robust and penetrating kick drums which perfectly match some rapid drum rolls.
First dynamic and later on dreamy, "Place in My Heart" may even boast a few vocal lines in the vein of Billy Idol's, and a musical box leading to a Christmas-like ending.
"Kind Affection" proves to be vintage tight Rock with sax notes in the background, almost female backing vocals, minimalistic vocals, and a fast guitar solo in the grand finale.
The main riff in "Uptown" is simply wonderful, but we have to say the whole composition will sound incredibly involving to those who enjoyed Iron Maiden's debut album and Paul Di' Anno's hoarse voice. Moreover, there is an unforgettable Prog breakdown which appears twice with the addition of vocals rich in dramatic pathos. The listener will also discover the pleasure of incessant spot-on piano notes.
"Down" is Glam Rock that partially seems an adult nursery rhyme when a seducing refrain, also slowly faded out in the end, is absent.
"Whose Side Are You On?" is sheer combat Rock made elegant by sax and made heavier by an instrumental dialog between bass and drums before the refrain's reprise in the last seconds.
While "Hey Johnny" reminds me both The Clash and The Sex Pistols, offering a controlled guitar solo, one alà Steve Stevens, another obsessive in tapping, and a final fourth more vibrating terminated by a sax solo, "Nothing to Say" is a Street Punk chip where guitar, voice and drums have been brought to the extreme, coming a few years before Hardcore was conceived at all!
A polychromatic use of howling guitar within raw Punk emprecioused by sax one more time is what you'll get in "Shake N' Roll", whereas there's no doubt that "Young Love" gives off sex from all its pores paying homage to Mick Jagger and Iggy Pop, yet utilizing a more solemn singing, pioneering once again a genre such as Gothic Rock or Alternative Rock acts such as No Means No. All of this while guitar shrieks in the background effected in several dissimilar fashions. This is nothing less than Glam Rock at its finest, closed by coarse shouts.
"We Can't Get In" is short, eccentric Pop/Blues with a pennywhistle. It's also a bit Country, and some vocals honor Zappa and seem to have influenced Les Claypool (Primus, Sausage, etc.) at the same time.
If you think I'm exaggerating in stating the Minneapolis quintet has opened ways for so many styles and artists, try and prove me wrong when I say the opening riff in "You Have to Push Them Over" is a real Progressive Metal one, This riffing comes before and after a Country/Honky Tonk solo in this instrumental composition in which piano and sax steal the drums spotlight, except when drums back up a guitar and piano solo concluded by saxophone lines. This is my personal highlight and I'm sure it would take no prisoners even nowadays if presented live.
Had David Bowie sung a tune halfway between New Wave and Indie Rock, the result would have been close to "I'm Wasted on You". A fast guitar solo full of passion and skill, where no note is useless, sloppy or out of place, turns out to be the icy on the cake.
Almost 4 minutes make up "Must Be Me", a song opened by a mighty, deafening bass, followed by a Pop Rock partition, and a Groovy Rock breakdown afterwards. And when the sax goes solo, the number shines even brighter, songwriting- and performance-wise.
Those who adore magnetic vocals should search no further and start with "Burn Those Bridges"; sometimes overlayed by a few higher vocals, vocalist Mark's work is here sustained by brawny bass lines. This melody is suitable as a background for a party, yet shouldn't be belittled, because of its amazingly modern and unique songwriting.
"Will You Be the One?" commences with an attack on the path of The Knack's "My Sharona", then moves to hypnotic Rock, to then arrive at a sort of romantic Prog break, all being repeated later on.
Fingerprints have decided to keep some of the lenghtier pieces at the end of the album, and "Made in the Shade" is one of those. Indebted to David Bowie, it stands out thanks to reverberated vocals in the refrain.
The longest track of all the 24 included in this fantastic record is "Back on the Street", based on a piercing riff, a nervous and agreeably tight drumwork. The backbone of the first guitar solo is quite dismal, while the second is more lively and shinier, lasting until the faded-out closure.
"Half Past Zero" is a joyful instrumental chosen to put the final word to this long record in a pretty carefree guise. Interesting to note that one guitar player is busy riffing, while the other fabricates savory licks, and the explosive skinbeater's playing emphasizes the rhythm.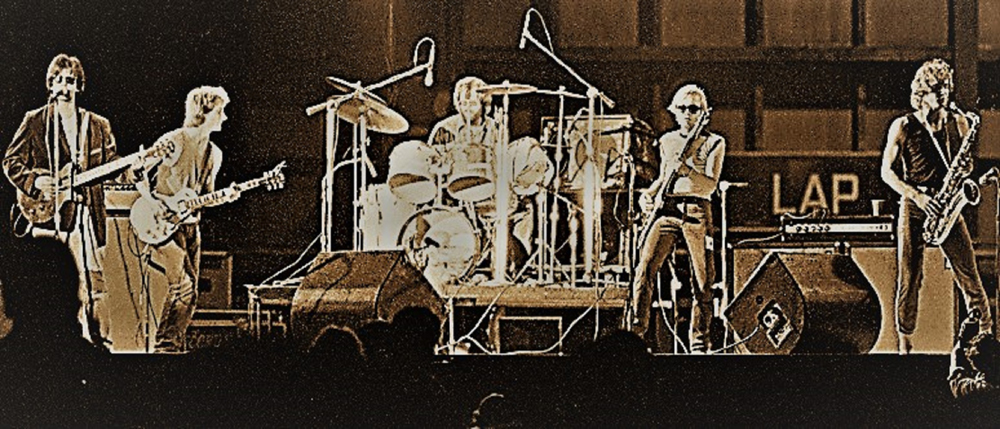 Tracklist:

1. Don't Wanna Talk
2. Now I Want to Be A Space Girl
3. Prisoners
4. Boogada Bigadus (Big Reggie's Theme)
5. Smiles for Sale
6. Illusions of Love
7. Place in My Heart
8. Kind Affection
9. Uptown
10. Down
11. Whose Side Are You On?
12. Hey Johnny
13. Nothing To Say
14. Shake N' Roll
15. Young Love
16. We Can't Get In
17. You Have To Push Them Over
18. I'm Wasted on You
19. Must Be Me
20. Burn Those Bridges
21. Will You Be the One?
22. Made in the Shade
23. Back on the Street
24. Half Past Zero




Discography:

-Now I Want to Be A Space Girl (7" EP - April 1978)
-Down (7" - 1978)
-Various Artists - Big Hits of Mid-America Volume 3 (double LP - 1979)
-Where the Beat Goes on (full-length - 2021)




Line-up on this album:

Mark Throne - v., sax, g., piano (ex-Robert Ivers & The Ice Stars)
Michael Owens - g., v., organ, piano (ex-Idle Strand)
Jeff Waryan - v., g., pennywhistle (ex-The Figures, ex-Curtiss A's band)
Robb Henry - v., g. (ex-Robert Ivers & The Ice Stars, ex-Surfers, ex-Mojo Buford, ex-Brave New World, ex-Walter Mitty, ex-Philadelphia Story)
Steven Fjelstad - b. (ex-The Figures, ex-Swan Lake Six, ex-Robert Ivers & The Ice Stars)
Kevin Glynn - d., percussion (ex-Idle Strand)

Guest appearances by:
Lynn Seacord, Peter Napoleon Barbeau, Mike Kearney - sax
Gary Waryan - tablas
Harvey Ginsberg - piano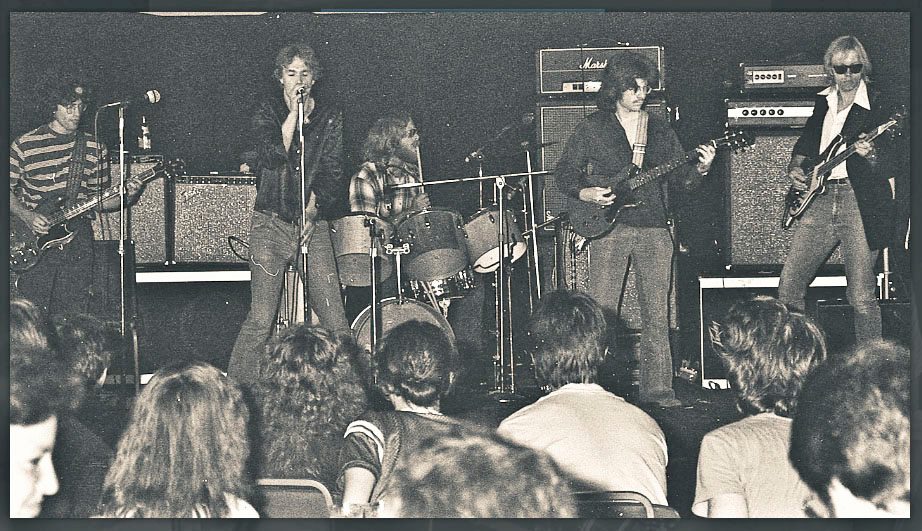 Contacts:

Mike Owens
Blackberry Way records
6046 Ridgewood Road
Mound, MN - USA
E-mail: blackberrywayrecords@mediacombb.net
Website: www.blackberrywayrecords.com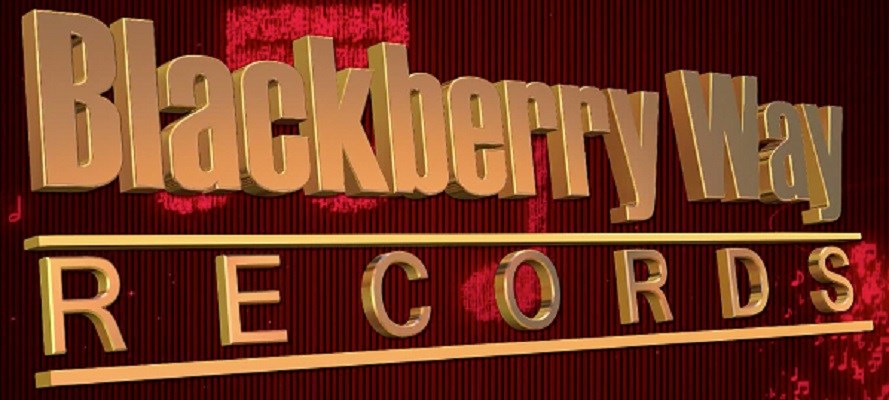 Official links:

Facebook
Spotify
Homepage
Youtube







DON'T MISS THIS ALBUM'S VIDEO REVIEWS IN ENGLISH AND ITALIAN:

English video review:
https://www.youtube.com/watch?v=-iqLHOLzUqM

Italian video review:
https://www.youtube.com/watch?v=ucNteV-m1eI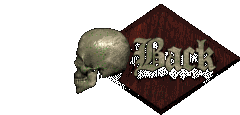 (back to homepage)