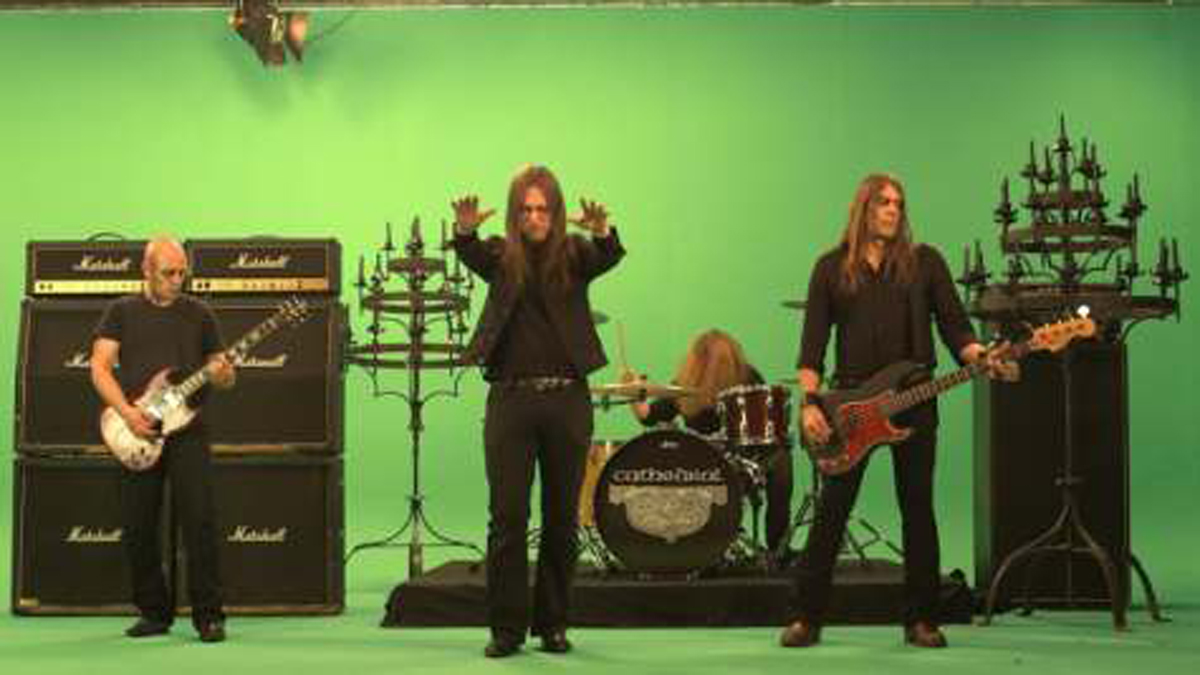 Tracklist:

01. Dearth AD 2005
02. The Tree of Life & Death
03. North Berwick Witch Trials
04. Upon Azrael's Wings
05. Corpsecycle
06. Fields of Zagara
07. Oro the Manslayer
08. Beneath A Funereal Sun
09. The Garden
"I. Thorns of Creation"
"II. Trouble in the Garden
"III. Into the Valley of the Violent Orchids"

a) Cadaverous Butterfly
b) Blind Man's Gate

"IV. Flight of the Reaper"

a) Court of the Cosmic Judge
b) Tunnel of Death

"V. Alarm Bells in Paradise"

a) Morning of a Paused Dawn
b) Black Bubophyllum Sunrise

"VI. Exit the Valley of Violent Orchids"

a) Through the Concrete Meadows of Life
b) Chains of Morality

"VII. Back to the Garden"
"VIII. Pool of Sleeping Minds"
"IX. Endtyme"

10. Proga Europa






Demo-/Discography:
In Memorium (demo - 1990)
Demo # 2 (demo - 1991)
Rock Hard Presents: Gods of Grind (Split - 1991)
Forest of Equilibrium (CD - 1991)
‎ Gods of Grind (split 1992)
Soul Sacrifice (EP - 1992)
Grim Luxuria (single - 1993)
Ride (single - 1993)
Twilight Songs (single - 1993)
Power Music Hard Force (split - 1993)
The Ethereal Mirror (CD - 1993)
After Forever (split - 1994)
Statik Majik (EP - 1994)
Cosmic Requiem (EP - 1994)
Nativity in Black: A Tribute to Black Sabbath sampler (split - 1995)
The Carnival Bizarre / Slaughter of the Soul (split - 1995)
New Metal Messiahs (split - 1995)
The Carnival Bizarre (CD - 1995)
Hopkins (The Witchfinder General) / Statik Majik (compilation - 1996)
Hopkins (The Witchfinder General (EP - 1996)
Supernatural Birth Machine (CD - 1996)
Caravan Beyond Redemption (CD - 1998)
In Memoriam (compilation - 1999)
Soul Sacrifice / Statik Majik (compilation - 1999)
Our God Has Landed (AD 1990-1999) (Video - 2000)
Gargolyan (single - 2001)
Endtyme (CD - 2001)
The VIIth Coming (CD - 2002)
The Serpent's Gold (compilation - 2004)
The Garden of Unearthly Delights (CD - 2005)
The Guessing Game (CD - 2010)
Live in London (EP - 2010)
Anniversary (Live album - 2011)
A New Ice Age (EP - 2011)
Vengeance of the Blind Dead (Flexi version) (single - 2013)
The Last Spire (CD - 2013)
Happy Fucking Birthday (split - 2018)
Freak Winter (Live album - 2020)
Return to the Forest (Live album - 2020)
Line-up on this record:
Lee Dorrian - v., samples (also in Septic Tank, With The Dead, Teeth Of Lions Rule The Divine, ex-Napalm Death, ex-Armed Revolutionary Faction, ex-Pig Disease)
Gaz Jennings - g., percussions (also in Septic Tank, ex-Death Penalty, ex-Acid Reign, ex-Lucifer)
Brian Dixon - d., percussions (also in The Skull, ex-Horacane, ex-Arabia, ex-Caprice, ex-Contagious)
Leo Smee - b., mellotron, flute, synths, autoharp (also in Age Of Taurus, With The Dead, Chrome Hoof, ex-The Oath (live), ex-Trespass, ex-Firebird)







Contacts:
Coventry, West Midlands - England

E-mail:
Official sites:

http://www.cathedralcoven.com/
https://www.facebook.com/cathedral
VIDEO RECENSIONE IN ITALIANO SU YOU TUBE:
https://www.youtube.com/watch?v=kLGJ_uwIPp0
VIDEO REVIEW IN ENGLISH OF THIS ALBUM ON OUR YOUTUBE CHANNEL:
https://www.youtube.com/watch?v=mPUVBbSEuBE