It's a long time they've been around, yet not many know them by now. From Timisoara, the core of Black metal in Romania, the 3 musicians release their first endeavour for Romagna's label for a sum of almost 54 minutes divided in 4 nameless songs.

"1" starts with an obscure intro with twisted crawling bass lines, far vocals, then keys and in turn guitars forming a powerful and learned black, sometimes reminiscent of Enslaved. There're several kinds of aggressive vocals, while the drumming is massiveand dynamic. There's place for melodic keyboards embroidered in a heavy texture. The 2nd guitar doesn't stand out but makes a cool work while the lead plays evilly and is strongly present.
Negru doesn't only play drums, but also uses a xylophone, as in "2", where an E riff is substained by suffocated vocals, followed by fast black riffs mixed with slow death ones. Negura Bunget are excellent manipulators of moods and to do this, they use melodic or atmospherical parts in respect of the Romanian spirit; here's why you can now find an arpeggio with keys, evocative vocals, as for the resting songs in Romanian only. There's such an ample choice of supreme riffs in this composition where to get lost or to be run over by that some might even remain speechless. Later comes a wonderful and not foreseeable arpeggio to contrast with the preceding pulsating drums. Worth being mentioned some thrash riffing with odd drum beats before a final blast. As you can see all of the songs are manifold and elaborated, but at the same time the essence of Viking/Romanian warlike Black metal has been preserved.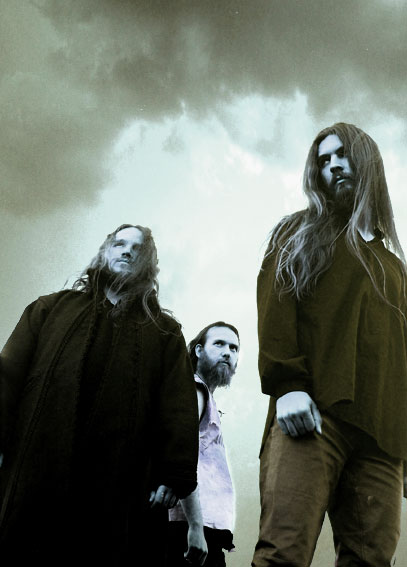 Light guitars are entrusted with the beginning of "3", a track lasting over 15 minutes, full of scaled riffs, while the 2nd guitar is busy with epic Black metal ones in the background. A sort of death and black melting with maximum utilization of the 2 guitars, embellished by a middle riff as heavy as a boulder. The vocals are whispered and replaced by screams swiftly, and all of that makes this a very epic track! I didn't expect the Spanish-oriented guitars at this point, but they're necessary to create a waiting climate before the panpipes and the ultimate attack repeating the start of the composition structure.
Softly begins "4" with a distorted guitar sound prolonged long. We find distant vocals and xylophone notes here as well for a great deal of minutes; afterwards the song becomes majestic and screamed, whereas the keyboards make a huge effect: horrorifical, deign of 50's and 60's movies, they soon turn crazy and absolutely upset. The drummer is able to sound malignant like never before now, while axeman Sol Faur Sporcatu adds a classic black metal riff; again an atmospherical relaxing passage with howlings until the end close this remarkable full length.

The 3-piece has achieved an original formula of composing varicoloured and involving black metal, and Code666 records didn't save energies to make them satisfied as to the multimedia section, extremely detailed and including a videoclip.
Romania is mostly a very traditional country and Negura are clever at explaining to the world the folk background that animates the legends and beliefs about the vast forests, spirits and all of their panorama, so that a limited version of this CD contains a small branch of pine!

MARKUS GANZHERRLICH - 4/5/04


Contacts:
E-mail: contact@negurabunget.com
www.negurabunget.com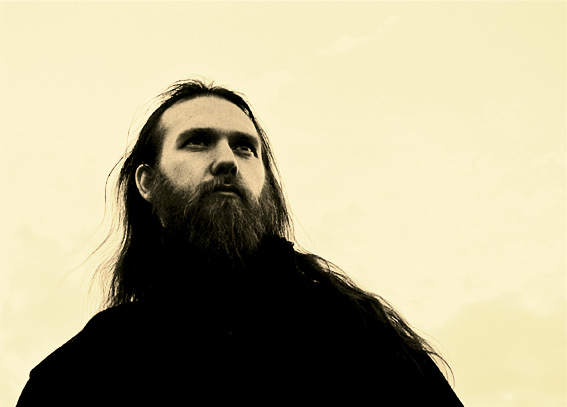 Spurcatu