In spite of the many difficulties that Russia is living (Chechenya, mafia, politicians' corruption, the invasion of Moscow by millions of Azerbajans selling water-melons and so on), there's something moving. Besides great metal Russian bands like Aria, Black Coffee, Black Obelisk, Kruiz, Master, Rakoth, Satarial, etc., there're a world of bands trying to have themselves noted and looking for a deal, like Icewind Blast.

This promoCD contains 6 live clips from a night at Rock Club and 3 studio tracks, amongst which Bon Jovi's nice black metalized cover version of the popular hit single "It's My Life".
As to the live tracks, after a necessary intro it's time for the title track, basically a dark and symphonic power heavy with Black vocals reminding me of Children of Bodom and similar bands mixing those 2 styles. The 2 guitarists have a quite classical style in the solos but they like to add frozen riffs up to their name. Closer to a riding power-thrash is, on the other hand, "Under A Scorched Sky", including some baroque guitarwork, certainly the song with the best riffs of the Moscowian act. A little more dynamic is the following "Bloodspiller" with more stopped rhythms before the accelerations and the very folk keyboards solos.
There's not much place on stage and there're some moments in which the tension goes down too much, but that's a trick that I.B. are gonna learn with little experience more. It seems like they're basing all their rhythms and power on the keyboards and that can be good for a start, but I invite the singer to have more charisma and the axemen not to let too many dead times during a show; of course it's not easy but it's something that would give a more professional image and could help keeping the public's attention high.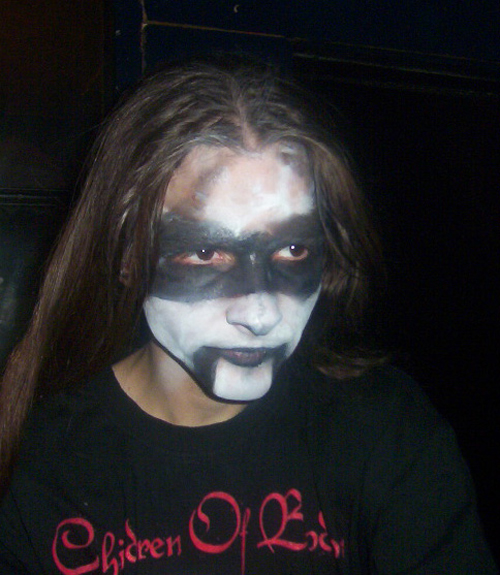 Before the above mentioned cover in a live version, another interesting song strikes my hearing, "Where the Ice Wind Blows", probably my favourite live song thanks to the keyboards that don't invade the place for the guitars, even if it's a pity that the sounds are poor. The people at the gig aren't many but they want more and so there's the possibility for an encore of the title track.

As to the studio tracks, "Icewind Blast" can be enjoyed better and also sounds different; I'd define it as melodic Swedish Death now, with a clever entwining of classic metal riffing and drum parts, while "Under A Scorched Sky" is Black metal, yet original enough because it draws off a lot from True metal.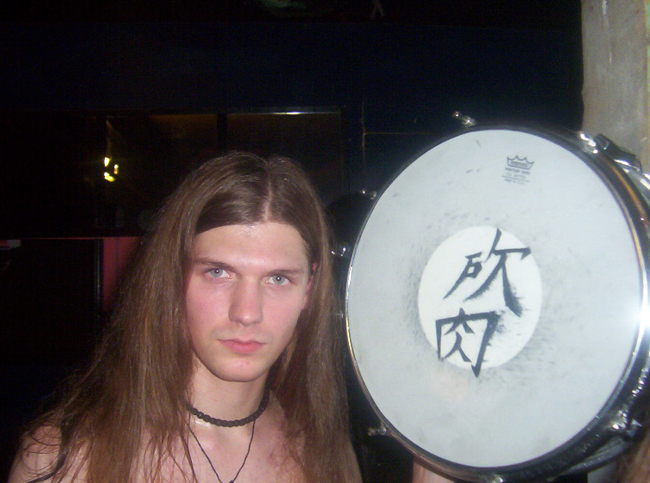 I appreciate the efforts that these Russians are making, nevertheless I think they're still a little too predictable and confused. Give them a year to practise on their instruments and improve their arrangements, a decent production, and then I think that a "Da" from Irond Records for a deal will arrive. In the meantime I suggest all Russians contact them and give a listen to their songs, better if in company of a a fine Vodka Smirnoff bottle.


MARKUS GANZHERRLICH - 20/2/04


Contacts:
E-mail: icewindblast@yandex.ru
http://www.icewindblast.ru