It's incredible to see how mature and at their ease in the songwriting Hieronymus Bosch were when they originally recorded these tracks, considering their average age was around 16. This Cd mainly deals with Progressive Death metal even though further styles and elements are included within every song, with a scarcity of stereotypes and an abundancy of smart solutions, just like the underrated painter they took their monicker from.

The opening is entrusted with "Apogee",a Prog Death metalsong, with several instrumental parts, growls and a good deal of unusual incisive riffs; there're also melodic structures, yet always sinister and very few keyboards in the background. For those who drool for Cynic, latest Pestilence and Atheist. A smooth song development and variety makes this and other long songs pleasant and easy to be assimilated. Last but not least this song contains superlative bass lines.
"Thought Racism Forms" is one of the band's more majestic compositions, hardened by threatening back-up vocals, whereas "Petra Scandali" appears profoundly rooted in the dogmas of old school Death and Thrash metal; no Prog metal parts are present here, replaced by a mountain of irresistible riffs, some fresh, other Slayerian.
"Black Lake Blues" is a short mid-tempo instrumental based on a Blues Rock riff, the right preparation for the title track, a little Doom and a bit Death, dynamic and anguishing, and partly constituted by NWOBHM riffs; one of the more emblematic compositions, for sure a highlight of the CD, with very precisely sung growls and a couple of stunning guitar solos; there's even a slowdown a là Deicide before a few declamatory conclusive clean vocals.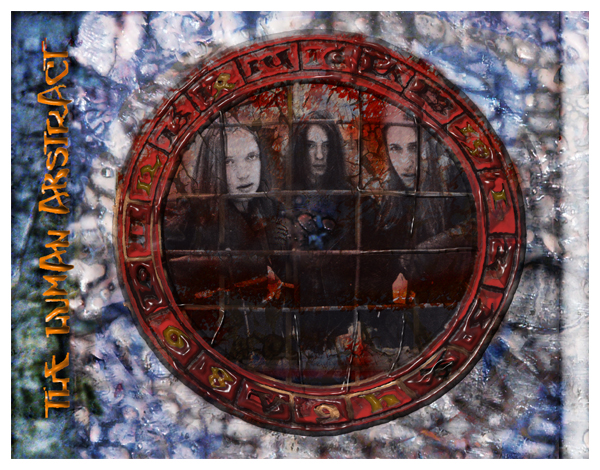 Dissonances and Techno-Thrash riffs are the things that stand out in "Mental Perfection", followed by pure Prog metal odd times, stop 'n' goes, mad elements and sounds influenced by Naked City; remarkable are the ending melodic insertions. Only geniuses could compose such a song!
A long instrumental ("The Gardens of Earthly Delights") full of prodigious fast axe solos and guitar entwinings comes after, closed by unexpected soft flute notes; our ears are attacked again by the tight and furious "Doubt Soul", where lively guitars are matched with another acrobatic guitar solo, and are closed in a crescendo of speed and intensity. I'm convinced this one will strike everyone when played on stage.
"Expectation of Autumn (In Memorium Kat D)" is a short outro made with a distorted guitar and an acoustic one fading together.
The bonuses "Near Death Experience" and "Trust Is a Dirt" are taken from the demos and therefore sound rawer; anyway the sound is far more than decent, so don't get scared by that.
The former is extraordinarily groovy and the riffs crush as hell but later you find melodic parts you just won't forget; both of these songs are simple and very old-school; they alternate clean vocalsand growlings and the latter stands out owing to supreme drumwork.

Ignoring these Russian Masters' debut now that you also have these 2 pearls available is like dying without ever visiting Moscow or St. Petersburg.

MARKUS GANZHERRLICH - 12/11/04


Contacts:
E-mail: info@hieronymus-bosch.ru
http://www.hieronymus-bosch.ru/