The right way to release your anger and stress positively and recharge your batteries can be by listening to an old school brutal death metal between Deranged, Cannibal Corpse, Incantation and Morbid Angel, in a fashion we haven't heard for a long time: tight, destructive and 'squared'.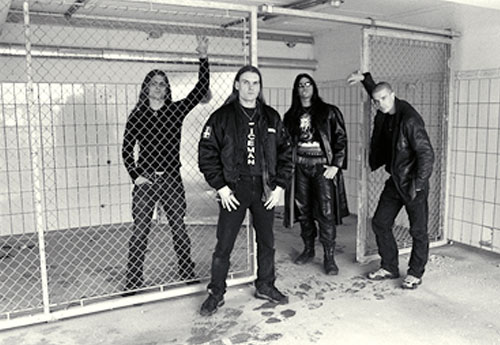 The four-piece tank can be briefly described as one of the heaviest acts spewed by Denmark in the last 15 years, at the same level as Illdisposed and Panzerchrist, though still a little underneath top-placed reborn Konkhra. What is certain is that their heavy artillery consists of one intense crushing guitar work that never makes you feel the need for a second 6-stringer, not an easy task indeed; a very fast drumming based on fat sounds that could be reminescent of even Napalm Death, Dying Fetus and Cryptopsy in the quickest time changes, rather low bass lines and punishing demonic vocals (the production at the Antfarm studios in Aarhus, eastern Jütland, sounds damn effective). Of course no concession to melody and the slowing downs can be counted on the fingers of one hand.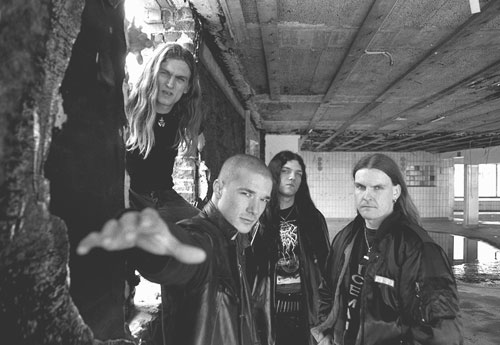 "Pestilence Empire" is bound to become a classic of fierce old school dark death metal, leaving just a second of breath between the end of "Death Deceiver" and the beginning without any showy decoration of "Malus Invictus", but please let me stress out that the true demolisher of the 9-track parcel is represented by "Grand Dome of Destruction" (might it've been another with such a pompous and ear-subliming title?).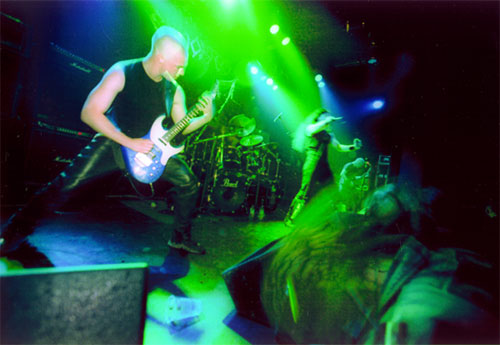 The band, featuring a brand-new bassist and skinbeater, needs to be prized for its constancy and uncompromising indifference for trends, thanks to guitarist Sigtyr, the only original member left in 10 years, and also creator of the really appreciable CD artwork and design.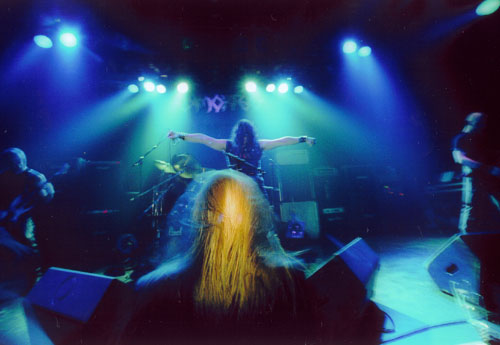 Denmark isn't inferior to the other bigger Scandinavian countries in metal field any longer, and it's growing packed with black metal and death metal bands, not always so brutal, though very often! The berserker blood of their Viking forefathers had to come out sooner or later.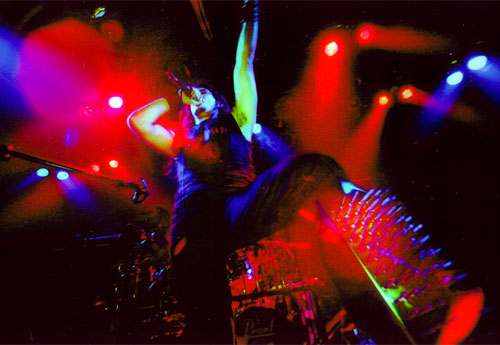 Exmortem? Yeah, there truly is something rotten in the state of Denmark...

MARKUS GANZHERRLICH - 20/11/02


Line-up:


Kolle, ex-g.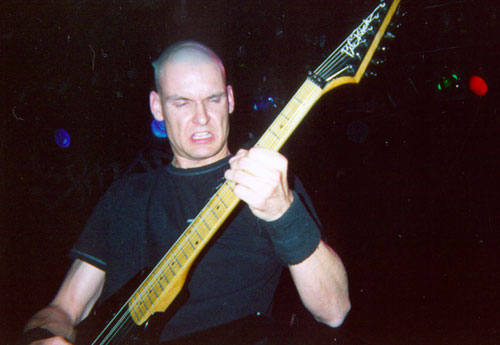 Michael, d.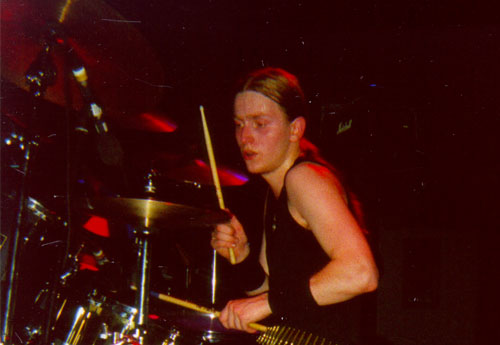 Sigtyr, g. + Simon, v.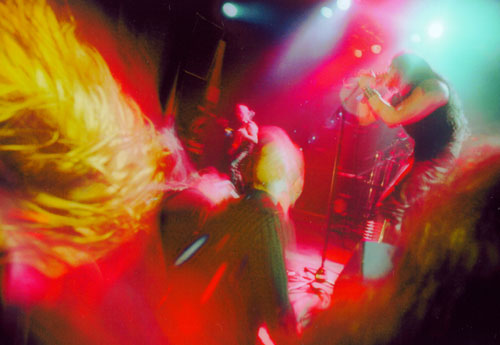 Andreas, b.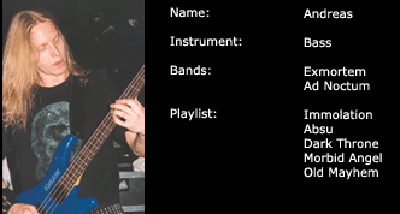 Contacts:
www.exmortem.com

Martin Sigtyr Thim
Ravnholtvej 145
8310 Tranbjerg J. - Denmark



Demo-/Disco-graphy:

-Souls of Purity (demo-93)
-Labyrinths of Horror (CD-June 95)
-Dejected in Obscurity (promo tape-97)
-Dejected in Obscurity (CD-98)
-Promo-tape (98)
-7" split with German Impending Doom (98)
-Promo-CD (2000)
-Berzerker Legions (CD-May 2001)
-Pestilence Empire (CD/LP - 25 Nov. 2002)