Condition Critical are a young Thrash metal band influenced by Exodus, D.R.I., Warbringer, Gammacide, Blood Feast, Devastation and the likes, debuting with an eight-track CD devoid of outros and intros like the 80's/first 90s tradition required; although there are several peculiarities dug out from that period, there are also a few more modern elements (some riffs and some Death growls in the opener and the closer).
The lyrics are linked with the monicker and the cover by legendary American artist Edward Repka (known for many cover artworks for Death's early works, Evildead, Massacre, Megadeth, Toxik, Possessed, Uncle Slam, Nuclear Assault, Ludichrist and many other acts playing the same style during those golden years, as well as a few new bands in recent times like Municipal Waste): murders, torment, sickness, intentional surgical malpractice, an innocent's incarceration, a nuclear bomb test. As to the sounds, the recording is balanced, with the bassist's work clearly hearable during his runs on the strings, culminating in the beginning of "Morning Sickness". All of the instruments are easily distinguishable, the sounds are clean but not polished, and the final result is good, even if more impact would have been welcome.
The four-piece from NJ, nicknamed Demolition Hammer Jr. because of several similarities, deals with vintage Thrash-core with an easy but never trivial approach, and the guitar solos can be Slayerian (fast as lightning but not too long and technical) with additional tapping as in "Random Acts of Killing", a superb Speed metal track accompanied by a video; or reminiscent of the "Rust In Peace" Megadeth as in "Morning Sickness"; the riffs are key to the band's economy and on some occasions we meet memorable ones, such as the main in "Parasitic Torment"; the songs are half original and half debtors to the past, sometimes even ripping off a popular riff by early Napalm Death (listen to "Shock Therapy" and you'll get it if you know the Birmingham band enough).
With "Gravitaional Dismemberment" Condition Critical don't hide they're literally diving into the 80s, as the song has a very old school structure, and I say this with a positive comment.
Should you be a lover of this genre, don't miss this opportunity of moshing and get your dirty hands on this album to enjoy both the always-interesting-and-never-fatiguing music and the tasty artwork. There aren't many new releases of this kind nowadays.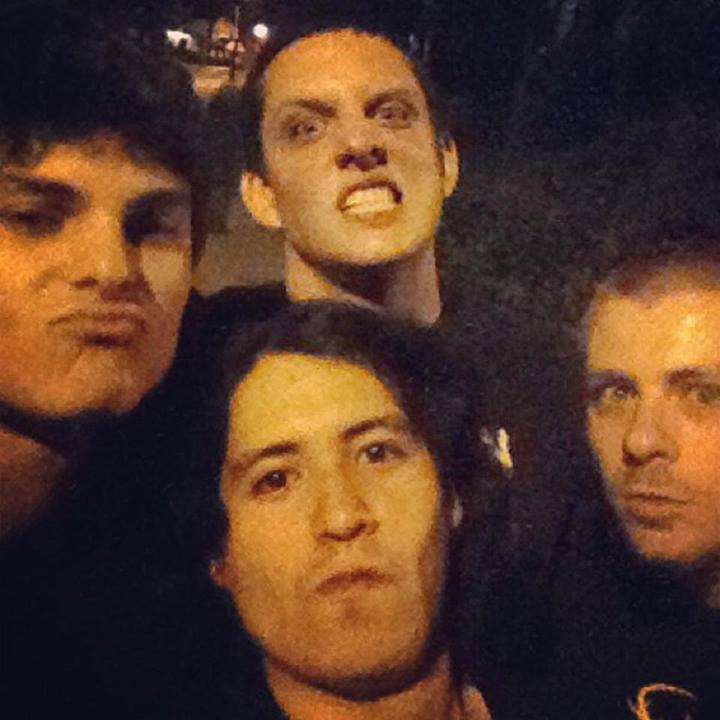 Line-up on this record
:
Ryan Donato - d. (also in Grim Legion, ex-Hatred Embraced, ex-Strychnia, ex-Horrifier)
Sam Agnew - g. (ex-Midian, ex-Cerebral Decay)
Alonso Maguino - v., g. (ex-Legionary, ex-Rizen)
Mike Dreher - b. (also in Strychnia)
Contacts:

New Jersey - USA
E-mail:
burnedbygod@gmail.com

Official site
:
http://www.conditioncriticalthrash.com/
Demo-/Disco-graphy:
-Bred to Kill (demo - 2011)
-Operational Hazard (CD - 2013)