When I saw Antaeus's CD cover and back-cover the first time, I immediately recognized the Dvthvs's T' edge, that most people know for the "Panzer Division Marduk" layout, plus other works for Kaamos, Funeral Mist, Satanic Slaughter...I suspected I'd have to handle with a real dark work. And that's exactly what it is!

From its 94 conception to the 002's inkarnation, AntaeuS did follow its logikal EVILution; and signing on Osmose was the key to a higher step forward, 2 years after "Cut Your Flesh &And Worship Satan" (initially out on Baphomet/Necropolis records), bringing the creature into a sound sphere not so far from label-mates Arkhon Infaustus's. As a matter of fact,"De Principii Evangelikum" contains the violence & infernal aura of the previous release, with an aggression increased by a better production and more time spent during the recording process (actually not too long, 9 songs + outro = 28 minutes).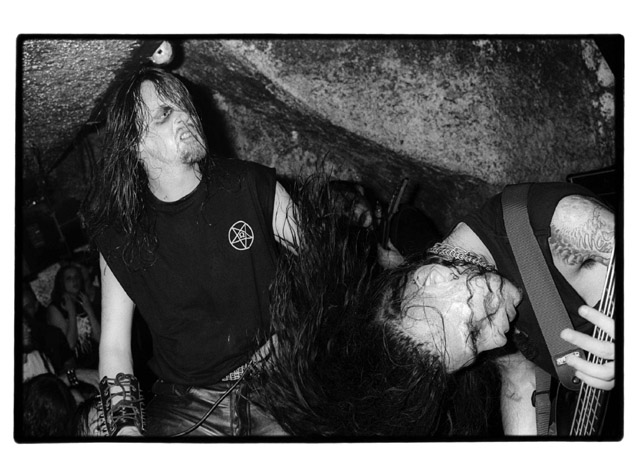 Mixing the insanity of Sadistik Exekution with the wicked darkness of acts like Incantation, Immolation and early death metal, yet faster than the latter, Antaues pays hommage to extreme metal and symbiotically gives it new vital nourishment.

Said to be intense live - you can see them on tour in Nov. 002 opening for Deicide and Behemoth, dates available on www.metallysee.com, you can now taste their massive and oppressive compositions, recorded at the Alpha Omega studio in France and mastered at Mega Wimp studio by mastermind Peter Neuber.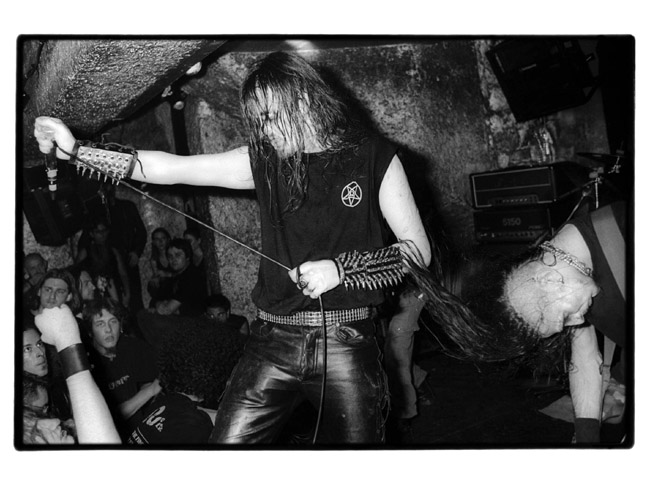 Until new bands like Antaeus come out, there will forevermore be a future for extreme and pitch-black metal.
Nobody knows how much the world needed a band like this. Now the gap is ever filled...

MARKUS GANZHERRLICH - 31/07/02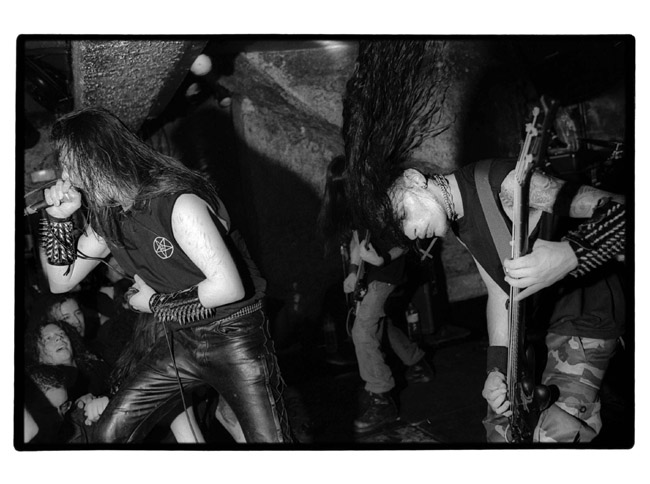 Find more details about the Curriculum Mortiis of the band at http://cyfaws.free.fr.