________________
Promotions for 2017:

Best movies seen this year and best directors: Dario Argento, Lucio Fulci, Alex De La Iglesia, Alexandre Aja, ,Brian De Palma, Ernie Barbarash, Clint Eastwood, David Cronenberg, David Fincher, David Lynch, Edward Zwick, Eli Roth, Ernie Barbarash, Gregory Hoblit, James Foley, James Wan, Jaume Balaguero, Jean-Jacques Annaud, Joel Schumacher, John Carpenter, John Moore, Joseph Zito, Juan Carlos Fresnadillo, Martin Scorsese, Michael Hoffman, Oliver Hirschbiegel, Paul W. S. Anderson, Pang Brothers, Rob Zombie, Scott Derrickson, Stanley Kubrick, Steve Miner, Tobe Hooper, Vincenzo Natali, Walter Kleinhard, William Friedkin.Cop car by Jon Watts, Poseidon by Wolfgang Petersen, Interstellar by Christopher Nolan, You're next by Adam Wingard, La isla minima by Alberto Rodriguez, Dyatlov Pass incident by Renny Harlin, Unfriended by Leo Gabriadze, The babadook by Jennifer Kent, The cabin in the woods by Drew Goddard, Crashpoint by Thomas Jauch, A walk among the tombstones by Scott Frank, Nightcrawler by Dan Gilroy, Changeling by Peter Medak, 13 by Gela Babluani, Eden Lake by James Watkins, Prisoners by Denis Villeneuve, Animal by Brett Simmons, Marie Heurtin by Jean Pierre Ameris, Prometheus by Ridley Scott, Hidden by Matt Duffer, Elvis and Annabelle by Will Geiger, Disaster L.A. by Turner Clay, The oath by Baltasar Kormakur,



Best music videos of 2017:

Soulburn - In suffocating darkness,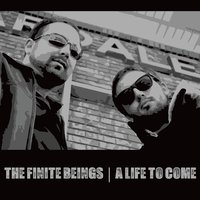 BUY "A Life to Come" on iTunes here.
LISTEN to "A Life to Come" on Spotify here.
LIKE The Finite Beings on Facebook here.
FOLLOW The Finite Beings : @TheFiniteBeings
The New Jersey maestros of Christian Prog Metal/Rock are back one year after the homonymous debut album with eight new tracks filled with scorching riffs, heavier drumwork, divine axe solos without forgetting the soft, the acoustic parts, the catchy refrains and the magnetic vocals that proved to be a unique trademark in their first release.

To book an interview: negativemarcocode666@hotmail.com
To review CD or airplay it download tracks here: http://www.rockmetalbands.com/Downloads.htm
http://www.thefinitebeings.com (As of today, March, 21, 'Stairway to Hell', a Christian parody of Led Zeppelin's classic is available for free on their website for a limited amount of time)
http://www.facebook.com/thefinitebeings
http://thefinitebeings.bandcamp.com
http://www.reverbnation.com/thefinitebeings
https://artistsignal.com/thefinitebeings
https://twitter.com/TheFiniteBeings




Band videos:





-----------------------

CONTESTS: WANNA WIN CDS? OF COURSE, WHO DOESN'T WANNA GET A FREEBIE? Then send us your answers by e-mail (negativemarcocode[at]hotmail.com) and the first 3 will be the lucky winners!

CONTEST 1: EMBRYON: what's the title of track # 8 in their debut album?
CONTEST 2: TANTAL: what's the full name of Tantal's vocalist?
CONTEST 3: how many albums did Emblema release before "Keep out from me"?
CONTEST 4: What's the title of at least one of The Finite Beings' official videos?



Year's comic and bookshop:



Year's documentary:


Year's magazines:













Albums to bring with you on a deserted island or a bunker: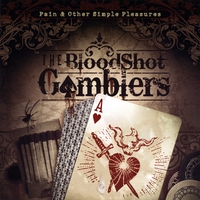 +

+











Year's books:

------------------------------------------------------------ -



-------------------------------------------------------------

Festival of the year:



LATEST REVIEWS ADDED: TOUMAI, SLAVES OF EVIL, KIRRA, ELEMENTS OF FRICTIONS (Compilation), THERAPHOSA, PIGEON LAKE, NAPALM DEATH, REPAID IN BLOOD, PROGRASS, APOSENTO, USHAS, DOGMATE, EPTA7, CHESTBURSTER, TENNESSEE MURDERCLUB, FXVX (FECAL VAGINA), SIFTERCIDE, SIN OF NIGHT, NEW DISORDER, ARIA, STUCK WITH GREEN, BOMBARDIER MUFFY, JOIN US IN CREATING EXCELLENCE, TSAR BOMPA, AKANI, VALLEY OF THE SUN, SVARTVIT/SLAKKENGANG, TRUCKFIGHTERS, DEVILLE, HOUR OF ANGUISH, COLEMESIS, ANCIENT SPHERES, INHUMAN (COSTA RICA), ASHAENA, PICTURES OF PAIN, SLOWLY WE ROT FANZINE, SKULLTHRONE (Col),
LATEST INTERVIEWS ADDED: THE FINITE BEINGS, USHAS,



Copyright belongs to:
MARKUS GANZHERRLICH
All or part of the material here contained cannot be used without witten permission of the author.
Any violation shall legally and by Him prosecuted without mercy.