Promotions for 2013-2014:



Promotions for 2014:

The Finite Beings Can Prog rock, Groovy and Weird metal go hand in hand? The NJ's debut offering seems to prove this new blend can make wonders along with memorable vocal hooks and a handful of Doom taints.
The 11-track album is available for your evaluation. Let us know if you're in for a review and an interview or a radio streaming through the channel of rockmetalbands.com promotion agency at this e-mail address.

E-mail: negativemarcocode666@hotmail.com
http://www.rockmetalbands.com (for reviews, inties, etc)

Band info:
http://www.thefinitebeings.com
http://www.facebook.com/thefinitebeings

Band official promo sheet:
https://docs.google.com/file/d/1PDnd7mcIeHP8-yD3v_k-ym1RwmxFraA6-U32F4TkcFDiJzO-r2nQIdLLo2iV/edit?usp=sharing


Band videos:





-----------------------

CONTESTS: WANNA WIN CDS? OF COURSE, WHO DOESN'T WANNA GET A FREEBIE? Then send us your answers by e-mail (negativemarcocode[at]hotmail.com) and the first 3 will be the lucky winners!

CONTEST 1: EMBRYON: what's the title of track # 8 in their debut album?
CONTEST 2: TANTAL: what's the full name of Tantal's vocalist?
CONTEST 3: how many albums did Emblema release before "Keep out from me"?
CONTEST 4: What's the title of at least one of The Finite Beings' official videos?

Best recommended movies seen this year besides all the filmography by Dario Argento, Lucio Fulci, Alex De La Iglesia, Brian De Palma, Clint Eastwood, David Cronenberg, David Fincher, David Lynch, Edward Zwick, Gregory Hoblit, James Foley, Jaume Balaguero, Jean-Jacques Annaud, Joel Schumacher, John Carpenter, John Moore, Juan Carlos Fresnadillo, Martin Scorsese, Oliver Hirschbiegel, Pang Brothers, Paul W. S. Anderson, Rob Zombie, Stanley Kubrick, Steve Miner, Tobe Hooper, Vincenzo Natali, Walter Kleinhard, William Friedkin: The Ledge by Matthew Chapman, In 3 Tagen bist du tot by Andreas Prochaska, Devil's tomb by Jason Connery, Red riding: 1974 by Julian Jarrold, You don't know Jack by Barry Levinson, Vanishing on 7th Street by Brad Anderson, Stake land by Jim Mickle, Deep impact by Mimi Leder, The Hamiltons by Mitcheli Altieri Phi, Agora by Alejandro Amenaber, Stolen lives by Andy Anderson, The fourth kind by Olatunde Osunsamni, Friday 13th by Marcus Nispel, The rite by Mikael Hafstrom, The happening by M. Night Shyamalan, Shiver by Isidro Ortiz, Tape 407 by Dale Fabrigar, Pandorum by Christian Alvart, The Call 3 - the final by Manabu Asou, Hansel and Gretel by Pil-Sung Yim, Fright Night by Craig Gillespie, Ironclad by Jonathan English, The last house on the left by Dennis Iliadis, The cursed by Joel Bender,


Year's comic and bookshop:



Year's documentary:


Year's magazines:

Festival:











Albums to bring with you on a deserted island or a bunker: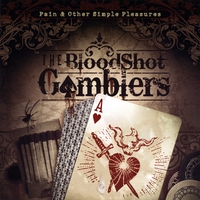 +

+











Year's books:

------------------------------------------------------------ -



-------------------------------------------------------------

Festival of the year:



LATEST REVIEWS ADDED: TWILIGHT GATE, SPIT LIKE THIS, HOMICIDE HAGRIDDEN, POPULAR GIANTS, REGICIDE DECEASE/CALCINED SPLIT CD, FATAL ERROR, SCARECROWZ, GREYLEVEL, SUIS LA LUNE, CAUTERIZATION, ACID BRAINS, BLASPHEMOUS CREATION, HATRIOT, CONSPIRACY OF THOUGHT, THE FINITE BEINGS, REVOLTED MASSES, THE BLACK MORIAH, PHOBOS PREACHER, TOTAL EMPTY, GRAEME SWALLOW, SWEET, RAISED EMOTIONALLY DEAD, NEURON DREAMTIME, SEEKINSIDE, DIGITAL BY BIRTH, NESSUNO SCHEMA FANZINE # 10, CINDER, THE HATE COLONY, WINTER STORM (UK),
LATEST INTERVIEWS ADDED: SOULPHUREUS, HOMICIDE HAGRIDDEN, HATRIOT, THE FINITE BEINGS,


Copyright belongs to:
MARKUS GANZHERRLICH
All or part of the material here contained cannot be used without witten permission of the author.
Any violation shall legally and by Him prosecuted without mercy.