May

The new Nightward video "Bond Girls are Forever" is now out!
Check it out on YouTube at the following address:

http://www.youtube.com/watch?v=tmZAvjTPMak

The video was shot on location in Italy, on lake Maggiore,
by Marco Libretti and Marco Reguzzoni and SAE Institute
staff.
The song is from Nightward's new album "Adrenaline12",
produced by Frank Andiver (Labyrinth) for RisingWorks
Records and distributed by Alkemist Fanatix / Self-PHD.

http://www.myspace.com/nightward


Spanish thrashers Mutant Squad has uploaded 3 new songs to their MySpace site. The songs are a preview of their forthcomming debut EP release "Reset the world". The EP will feature 6 songs
Prelude to insanity
Self Image
Necrofucker
Forsaken
Economic Hit Man
Toxic World
http://www.myspace.com/mutantsquadband

Earache recording artists MUNICIPAL WASTE are set to premiere three brand new songs in the early hours of Tuesday morning on MIKE DAVIES' "The Lock Up" on BBC Radio 1.

The three, previously unheard tracks come from MUNICIPAL WASTE's upcoming new studio album, MASSIVE AGGRESSIVE, due to be released by Earache Records in Europe on August 24th, and the day after in the USA. The songs set to be included on the show are "Wrong Answer", "Wolves Of Chernobyl" and "Acid Sentence". An interview with MUNICIPAL WASTE vocalist TONY FORESTA will also be included on the show.

Tune in to the MIKE DAVIES show on Tuesday, 9th June at 2:00am UK time on FM radio 97-99FM (also on DAB digital radio) or listen to the show online at http://www.bbc.co.uk/radio1/mikedavies

MELIAH RAGE will release their new album, "Masquerade", on July 28 via Screaming Ferret/Metro City Records. The CD was recorded at The Outpost in Stoughton, Massachusetts and was mastered at the end of November by producer Rich Spillberg (WARGASM)


Relapse Records has announced the signing of New York's black/thrash metal band BLACK ANVIL. The band's debut album, "Time Insults The Mind", will be reissued this fall, to be followed by the release of BLACK ANVIL's second full-length effort sometime next year.

Molotov Solution's "The Harbinger" streaming in its entirety exclusively at SMNnews.com
SMNnews.com and Metal Blade are bringing you an exclusive advanced look at Molotov Solution's sophomore album and Metal Blade debut, The Harbinger. The album will be up from Friday, June 5th to Monday, June 8th. Make sure to listen to all the tracks, from the belligerent opener, Warlord, to the epic closing song, The Dawn Of Ascendency, and pick up your copy of The Harbinger on June 9th!

Horror metal masters GWAR are a surprise late addition to the summer's premiere horror convention, FANGORIA's HorrorCon 2009, at the Javits Center,
Manhattan, June 5-7th! All weekend, Oderus Urungus, Jizmak Da Gusha, Sawborg Destructo, and more will not only be hanging around the GWAR booth,
but will be terrorizing the entire convention in general! On Sunday afternoon at 5:00pm Slave Pit Inc., the production company responsible for this
mayhem, will be holding a panel discussion about all things GWAR and some things not. A chance to pick the brains behind the most notorious band in metal history…and maybe eat some!

Says Oderus, GWAR's increasingly bellicose lead singer, "It doesn't surprise me that GWAR's appearance at the FangoCon is being touted as the greatest thing since midgets. We are, after all, living gods…"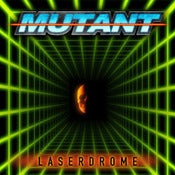 UK Thrashers Mutant new EP ' LASERDROME' has now been released.
The Ep is available for sale through the bands MySpace site. The band has also announced that it shortly will
also be available to buy worldwide via the Itunes store. On the bands MySpace you can listen to several clips from the EP.
http://www.myspace.com/mutantmetal

RAVENLAND launches new YouTube channel and video clip
- Brazilian gothic metal
RAVENLAND
launched a channel on YouTube where is available the band's first video clip, made for
"End of Light"
song. The channel will be updated with official video clips, interviews and also tv, radio and webTv appearances. Check out at
www.youtube.com/ravenlandchannel
Ravenland's debut, entitled "...and A Crow Brings Me Back", which features drums by Ricardo Confessori (Angra, Shaman) and guest guitars by Tommy Lindal (ex-Theatre of Tragedy, ...in Deviltry) will be released soon by Free Mind Records and will feature 14 new tracks and two multimedia videos

---
Ravenland



May



(05.30) Devolved will re-release their 2nd album "Calculated" worldwide with Unique Leader Records on Aug 25th, previously the album has only been available in Europe. The album will be remixed by Neil Kernon, and may contain some bonus tracks. The band will record a new album for the label next year.
(05.30) Go here to see the cover artwork to the new Vader CD, "Necropolis", which will be out in Europe on August 21 via Nuclear Blast Records.
(05.30) Go here to see the European cover to the new Suicide Silence album.
(05.30) Devildriver will release its fourth full-length album, "Pray For Villains", on July 14 via Roadrunner Records.
(05.30) Job For A Cowboy have posted a brand new song, "Unfurling a Darkened Gospel", on their MySpace page. The track comes off the band's 2nd album, "Ruination", which is scheduled for release on July 7 via Metal Blade Records.
(05.30) Dismember will release a brand new DVD, entitled "Under Bloodred Skies", in June via Regain Records. The two-disc set will include footage of two separate concerts (one in the Netherlands and the other at last year's Party.San Open Air festival, which was held in Bad Berka, Germany) plus tons of backstage material and bonus features.
(05.30) Textures have signed with Nuclear Blast Records. They will hit the studio in the beginning of 2010 to record a new album, which should be released late Summer/Autumn 2010.
(05.22) Spawn Of Possession have five new songs completely written, and seven other songs are in the works for a new album. Go here for a pre-production teaser.
(05.22) Job For A Cowboy will release their 2nd album, "Ruination", on July 7 via Metal Blade Records.
(05.22) A track off the new Devildriver album, "Pray For Villains", is available for free download at this location
(05.21) The song 'Apocalyptic Havoc', from Goatwhore's upcoming album, "Carving Out The Eyes Of God", is available for streaming here.
(05.21) Bury Your Dead has posted a new song, 'Broken Body', on the group's MySpace page. Here's the album cover.

(05.21) Skinlab have gone back in the studio to re-record their new album, since they weren't 100% with it the first time around.

(05.21) Vader have finished recording and mixing their new album.

(05.20) Arsonists Get All The Girls have completed work on their new album, "Portals", for a July 14 release via Century Media Records.
(05.19) Go here to see the cover artwork to the new Behemoth CD, which will be out Aug 11th in North America.
(05.16) A new Suffocation song, 'Cataclysmic Purification', is available for streaming on the band's MySpace page.
(05.14) Devolved have inked a deal with Unique Leader Records.
(05.11) Pathology's new album "Age Of Onset" will be out June 23rd.

(05.11) Go here to listen to a new track, 'Shed The Blood' off the new Nightrage album, to be released on June 22 (Europe) and August 4 (USA). Go here to see the album artwork.

(06.09) Go here to watch Italian Death metal band Lunarsea's new video "Metamorphine". More news at its official homepage: http://www.lunarsea.eu/
(05.09) Slayer is putting the finishing touches on their new album, and hope to release it at the end of summer.

(05.09) Man Must Die has posted a new song, 'Kill It, Skin It, Wear It', on the band's MySpace page. The track comes off the band's new album, "No Tolerance For Imperfection", which is scheduled for release this summer via Relapse Records.
(05.06) Starting on May 6 at 12:00 a.m (midnight) EST, click here to download a free MP3 of 'A Rite of Passage', the first single from Dream Theater's upcoming album "Black Clouds & Silver Linings", due in stores June 23. The free MP3 will be available for 24 hours. After that, the track will stream on RoadrunnerRecords.com.
(05.06) Disavowed have announced the addition of drummer Morten Løwe Sørenson (Submission, The Arcane Order, Instant Carnage, Scarve, The Cleansing) to the group.
(05.04) Go here for another interview with Dream Theater drummer Mike Portnoy about the new album.
(05.04) Go here to listen to an interview with Dream Theater's Mike Portnoy, where he discusses the band's new album, and the lyrics for the new song 'The Best of Times', which he wrote as a tribute to his late father Howard Portnoy, who died on January 4, 2009 at the age of 68.
(05.02) Bury Your Dead has posted a new song, 'Hurting Not Helping', on the group's MySpace page. The track comes off their new album,"It's Nothing Personal", which is scheduled for release on May 26 via Victory Records.
(05.01) Job For A Cowboy have completed recording their highly anticipated sophomore album, "Ruination", due in July via Metal Blade Records. The album contains 10 tracks.

(05.1) Nightrage will release their fourth full-length album, "Wearing A Martyr's Crown", on June 25 via Lifeforce Records.
(05.1) Daath's new album "The Concealers" sold around 1,300 copies in the United States in its first week of release, according to Nielsen SoundScan. The CD debuted at No. 35 on the Top New Artist Albums (Heatseekers) chart.
(05.1) Chimaira's new album, "The Infection", sold 15,000 copies in the United States in its first week of release to debut at position No. 30 on The Billboard 200 chart. The band's previous album, "Resurrection", opened with 16,000 copies back in March 2007 to land at No. 42.



Job For A Cowboy - New album July 6th (May 28th)

Artillery - New album on June 15th (May 28th)

Third hymn from Glorior Belli (May 28th)

Baroness - Roadburn 2009 audio on-line (May 28th)

Magrudergrind E-card (May 28th)

Exiled On Earth - Debut album in June (May 28th)

Madrid Is The Dark Fest (May 28th)

AFM Records signs Nightmare & Chris Caffery (May 27th)

The return of Mucky Pup (May 27th)

Black Majesty & Roland Grapow working together (May 27th)

Rising Records presents Bleed From Within (May 26th)

Kategory V - New line-up (May 26th)

Minsk streams new album (May 26th)

Royal Hunt - Drums recorded (May 25th)

Hove Festival 2009 (May 24th)

Norway Rock Festival 2009 (May 24th)

Compos Mentis - New album out June 22nd (May 23rd)

Manowar - Sneak preview of a new song (May 22nd)

Threesome on the Swedish Charts (May 22nd)

Glorior Belli E-card (May 21st)

Metal Blade Records signs two new bands (May 20th)

New Old Man's Child album out now! (May 20th)

Crocell issues album update (May 20th)

Graves of Valor streams debut album (May 20th)

Skyfire posts new song (May 20th)

Wizard - Tour Dates (May 20th)

As We Fight streams ny plade (May 20th)

Highlord ready to record 6th album (May 20th)

Mystic Prophecy - Album trailer (May 19th)

New U.D.O. EP out June 26th (May 19th)

Coalesce posts new preview track (May 19th)

Nevermore working on new album (May 18th)

Minsk posts new preview track (May 18th

)

Century Media Records signs 3 Inches of Blood (May 15th)

Nightrage posts new track "Shed the blood" www.myspace.com/nightrage

or

www.nightrage.com (May 15th)

Innocent Rosie #1 in Sweden (May 15th)

Stigmata - The return of a legend

(May 15th)

++

The Auteur

release their debut EP

Nightcap

via LAB records in June and have just announced a July UK tour.Full tour dates are - 15-The Gander, Bournemouth / 16-The Ocean Rooms, Brighton / 17-Purple Turtle, London / 18-Club 85, Hitchin / 19-Satans Hollow, Manchester / 21-Cockpit, Leeds / 22-Vivaz, Scarborough / 23-Rock Café, Blackpool / 24-Blues Loft, High Wycombe / 25-Koko Gorillaz, Cardiff / 26-Cellars, Portsmouth

++

Los Angeles based neo-classical death unit EXMORTUS has been added as direct support to two upcoming Arizona shows with WARBRINGER this weekend, June 6th and 7th. Details as follows:

Saturday June 6th Mesa, AZ @ UB's Bar 1911 West Broadway Mesa, AZ 85202

Sunday June 7th Tucson, AZ @ The Rock 136 North Park Ave Tucson, AZ 85719

EXMORTUS is currently writing material for their follow up to last summer's critically acclaimed tech death metal scorcher In Hatred's Flame. Additionally plans are being laid out for the band's first European tour alongside label mates THE SEVEN GATES to coincide with their appearance at the Party San Festival in Germany.


Listen to EXMORTUS at http://www.myspace.com/exmortus
++



HEAVY ARTILLERY RECORDS recent signee VINDICATOR is pleased to announce a number of upcoming events and shows, including a meet and greet session at Hot Topic in their home state of Ohio. Listed below are the details for all of the events.

- Friday May 22nd 1:00 PM VINDICATOR meet and greet @ Hot Topic Southpark Mall 500 Southpark Center Strongville, OH 44136

- Sunday May 31st @ 12 AM midnight VINDICATOR will be doing a live interview on The Asylum Metal Radio Show. Be sure to tune in and listen to the live stream at: www.wcniradio.org

-Upcoming shows:

May 25th Cleveland, OH @ Now That's Class w/ Satyrasis, Trazom and Thrashantos

June 19th Lorain, OH @ Chenga 57 w/ Wreak Havok, Above This Fire, Heads Held High, TV Crimes, and Homewrecker

June 30th Cleveland, OH @ Now That's Class w/ Fatal, Razormaze, Trazom, and Mortifier!

Ohio based VINDICATOR just wrapped up their Nationwide Ruination Tour, and is hard at work preparing their sophomore full length album which is tentatively slated for a early 2010 release on Heavy Artillery Records.

Listen to VINDICATOR at www.myspace.com/savindicator

++


DESTROYER 666 will release their fourth album, "Defiance", in Europe on June 22 via France's Season Of Mist Records (July 14 in the U.S.).

++


As you see above, the cover art for the upcomming album from Sacrifice 'The ones I condemn' has now been revealed. The band that has roots back to the early 80's also recently uploaded a new song "THE GREAT WALL", to their MySpace site.


++


Hungarian Thrash Metal veterans Beyond has recently released their new album "Thrash". This release is the band third full-length release. Their first full length came back in 1994, while the roots of the band can be found all the way back in the mid 80's.
Be sure to visit the bands MySpace site, for more history and music.

++



Two new songs from VOIVOD — "Earthache" and "Global Warning" — are available for streaming on the band's MySpace page. Both tracks will appear on VOIVOD's final album featuring the group's late guitarist, Denis "Piggy" D'Amour, which is scheduled for release in the U.S. on Tuesday, June 23 via Relapse Records. The CD, which will be issued in Europe via Nuclear Blast, contains the last thirteen songs written by Piggy and again features bassist Jason "Jasonic" Newsted. Jason played bass on all the songs and mixed the album, which will be released as a deluxe, digipack CD and will also be issued on vinyl as a double LP.

++


Puerto Rica Thrashers Sacrilegio has a new song available at their Myspace page. 'Abomination of Desolation' is an unmastered sample from Sacrilegio's debut album 'The Ultimate Abomination'
that will be released during summer '09 under Khaosmaster Productions. The album was recorded in Puerto Rico at Noise of Fire Studios, and is being mixed and mastered by
Mr. Andy LaRocque at Sonic Train Studios in Sweden.

Sacrilegio also takes place in the third volume of 'Thrash Clash' split series of Stormspell Records, along with mexican thrashers Blood Exile.
http://www.myspace.com/sacrilegiopr


++


Metal Blade Records power/thrash metallers, Ravage, have been added to the Mexico Metal Fest. The annual event which, takes place August 2nd in Mexico,
Maine, is an all-day open-air event that combines the best local metal bands with touring underground acts. In addition to Ravage, this year's event will host Psychostick,
Hatred Alive, Ripfence, and others.


++


Spanish Death/Thrashers Enemy of Myself has uploaded a new song entitled 'Scar' to the bands MySpace site.


++


Costa Rica Thrashers Medooza has uploaded a new song to their MySpace profile. The song is called Roller Coaster, and are according to the band one of the least thrashiest songs they've made.
Check it out yourself at

http://www.myspace.com/medoozacr

++



Experimental metallers Third Eye has sent us this update:
"Finally our recording sessions and mixing are done and our EP is ready now!
If you want you can listen to the songs in our profile and tell us what you think about them!
If you like our stuff tell to your friends about us...Your support is very important!"


http://www.myspace.com/thirdeye3E



++

As we've reported earlier,New Mexico based

ULTIMATUM

have announced that they will head into the studio immediately to begin recording an album of covers titled, "Lex Metali" which translates to "Metal is Law". The band will be recording the album in Albuquerque's Site 16 Studios.

Retroactive Records will be releasing one song from the new Ultimatum CD on an upcoming SOD Magazine compilation CD. The band has also posted a sneak peak to the awaited album on their

MySpace site.

++


Blacklisted has revealed that they are currently recording their new album, due out later this year. The new album is the follow up to their heralded "Heavier Than Heaven, Lonelier Than God" album. Follow the bands MySpace for updates.

++


Warattah will record its first album from June to the end of July!! There will be 13 titles inside for around 1 hour of Groovy Metal.
In the same time, we prepare for shooting our 2nd video clip for the unpublished song "Revenge".
http://www.myspace.com/warattah

++

Boško Radišic, the 28-year-old frontman of the Serbian thrash metal band SPACE EATER, and his 26-year-old sister died last night (June 2) when a fire broke out in their apartment building in Belgrade

++

According to a message on the ThrashUnlimited forum, Great awakening has new shit on it's way. And this will shortly be announced on the bands MySpace site. Great Awakening has set up the following shows the next month:


++

RATTLEHEAD (from LA) and DEVASTATOR (from Sacramento), will be teaming up to tour the country this summer bringing their own brand of metallic mayhem to over 40 cities. The tour, appropriately called "SLAUGHTERING THE MASSES", will be both bands' first cross-country trek, although each has done successful west coast and regional touring. Southern California's RATTLEHEAD have long been a hard-working cornerstone of the L.A. metal scene. The group has a committed DIY attitude, as witnessed by previous regional touring and the release last year of their own disc, "Step Inside for the Slaughter," which they are still promoting. You can check out some of Rattlehead's music here.

++


SLAYER have set "World Painted Blood" as the title of their new album, tentatively due late summer via American Recordings/Columbia Records. The forthcoming CD is being produced by Greg Fidelman and will include the album's title track and "Psychopathy Red" (both of which are Jeff Hanneman-penned tunes), the latter of which was made available as a limited-edition seven-inch vinyl disc on April 18, 2009 as part of the third annual Record Store Day.
Read more at Blabbermouth.

++

Norwegian thrashers Thrashed By Society (T.B.S.) have made the following statement in response to the upcomming norwegian political election. Thrashed By Society fully supports the statements done by the party Red (http://roedt.no/nyheter/2009/05/bruk-%c2%a7135a-mot-vigrid/) to ban the neo-nazi party Vigrid from taking part in the upcomming elections in Norway.


++


UK Thrashers Mutant new EP ' LASERDROME' has now been released.
The Ep is available for sale through the bands MySpace site. The band has also announced that it shortly will
also be available to buy worldwide via the Itunes store. On the bands MySpace you can listen to several clips from the EP.
http://www.myspace.com/mutantmetal


++

Vernon Neilly: check out Clip of the Vernon Neilly and Bill Hudson Interview:

http://truefire.com/tftv/index.html?channel=vernonneilly&videofile=tftv/artists/vernonneilly_intvw_billhudson_43 STEVIE WONDER'S HIT SONG "SUPERSTITION"Featuring Bill Hudson shredding & Carlos Zema on vocals Hits ROCK & METAL Airwaves SHRED MASTERS: GREG HOWE, KIKO LOUREIRO, BILL HUDSON & MORE Join Jazz Great VERNON NEILLY on this AMAZING TRIBUTE ALBUM

HOLLYWOOD, CA (May 28th 2009) – Armed with a early Van Halen-soaked sound of big guitars, heavy drums and screaming vocals, "Superstition" is storming its way on around the radio airwaves these days. The newly arranged track by Bill Hudson and Carlos Zema is nothing short of a hit. "I left the choosing of Stevie's songs up to the artists that are featured on this album," states Vernon Neilly.This record masterpiece includes Grammy Award winning bassist

Juan Nelson

(Ben Harper And The Innocent Criminals), guitar virtuoso

Greg Howe

(Michael Jackson, Justin Timberlake, N-Sync, Enrique Iglesias), guitar virtuoso

Kiko Loureiro

(Angra), jazz guitar sensation

U-Nam

, guitar virtuoso

Bill Hudson

(Cellador, Coldera, Fresh Meat), sax sensation and virtuoso

Michael Paulo

(Al Jarreau, Earth Wind and Fire, Peter White), and some new stunning vocal talent in

Fabyan Irving

(USA),

Cristopher Clark

(Brazil), and

Carlos Zema

(Brazil).

TRACK LISTING:

1. Boogie On Reggae Woman Instrumental -

Vernon Neilly feat. Greg Howe

2. I Wish -

Kiko Loureiro

3. Superstition

Bill Hudson feat. Carlos Zema on vocals

4. Sir Duke -

Miguel Mega feat. Cristopher Clark on vocals

5. Isn't She Lovely -

Vernon Neilly feat. Fabyan Irving on vocals

6. I Was Made to Love You -

U-NAM

7. Don't You Worry Bout A Thing -

Kiko Loureiro

8. For Once In My Life -

Miguel Mega feat. Cristopher Clark on vocals

9. Boogie On Reggae Woman -

Vocal Version Vernon Neilly feat. Greg Howe

10. Isn't She Lovely (Instrumental) -

Vernon Neilly The "Tribute to Stevie Wonder: Vernon Neilly and Friends"
The CD is now available in stores, major and independent chains, and I-tunes, and all major digital download sites. At

Amazon.com

and at

Boosweet.com

. http://www.myspace.com/vernonneilly
http://truefire.com/tftv/index.html?channel=vernonneilly&videofile=tftv/artists/vernonneilly_intvw_billhudson_43

++

M.A.D. - Tourdates


PRESENTED BY | RAGE WEAR // OX FANZINE // LIVEGIGS// SLAM MAGAZIN:THE ACCIDENTS (Burning Heart Records)

http://www.myspace.com/theaccidents

22.08. Bamberg - Rock My Ass Festival (Germany) + AGNOSTIC FRONT + ALL FORNOTHING + MISCONDUCT + THE RABBLE23.08. Berlin - Wild At Heart (Germany)09.09. Hamburg - Rote Flora (Germany)11.09. Nijdrop - Muziekzentrum (Belgium)12.09. Bressuire - Salle Emeraude (France)13.09. Selestat - Le Tigre (France)16.09. Winterthur - Gaswerk (Switzerland)17.09. Solothurn - Kofmehl (Switzerland)18.09. München - Feierwerk (Germany) NEW + SONIC BOOM SIX & RANDOM HAND 19.09. Rostock - Mau Club (Germany)EUROPEAN TOUR FROM SEPTEMBER, 10TH UP TO SEPTEMBER, 19TH ] ute@mad-tourbooking.de
PRESENTED BY | RAGE WEAR // OX FANZINE // LIVEGIGS// SLAM MAGAZIN:AGNOSTIC FRONT (Nuclear Blast Records)

http://www.myspace.com/agnosticfront

31.07. Copenhagen - The Rock (Denmark)01.08. Emmaboda - Emmaboda Festival (Sweden)03.08. Braunschweig - B58 (Germany) NEW04.08. Paris - Le Nouveau Casino (France)05.08. Stuttgart - LKA (Germany)06.08. Frankfurt - Batschkapp (Germany)07.08. Leisnig - Sucks'n'Summer Festival (Germany) + BACKFIRE + BORN FROMPAIN + CRUSHING CASPARS + DEATH BEFORE DISHONOR + DYS + EVERGREEN TERRACE +FINAL PRAYER + HEAVEN SHALL BURN + LIONHEART + MADBALL + TEAMKILLER08.08. TBA - Pressure Festival (Germany) + EVERGREEN TERRACE + DEATH BEFORE DISHONOR + DYS + FOLSOM + MADBALL + WALLS OF JERICHO 09.08. Blackpool - Rebellion Festival (Great Britain) + NAPALM DEATH + THERABBLE + RADIO DEAD ONES + STOMPER 9811.08. London - Underworld (Great Britain)12.08. Bochum - Zwischenfall (Germany)13.08. Innsbruck - Hafen (Austria)14.08. Brescia - Radio Onda D'Urto Festival (Italy)15.08. Lesce - Paranoid Festival (Slovenia)16.08. Tábor - Subculture Festival (Czech Republic)17.08. Klagenfurt - Volxhaus (Austria)18.08. Pfarrkirchen - Bogaloo (Germany)19.08. Nickelsdorf - Miklos Festival (Austria)20.08. Nyirbator - Azz Festival (Hungary)21.08. Bamberg - Rock My Ass Festival (Germany) + THE ACCIDENTS + ALL FOR NOTHING + MISCONDUCT + THE RABBLE 22.08. Weinheim - Café Central (Germany)23.08. Alkmar - Victorie (Netherlands)EUROPEAN TOUR FROM JULY, 31ST UP TO AUGUST, 23RD! | marc@mad-tourbooking.de
PRESENTED BY | RAGE WEAR // OX FANZINE // LIVEGIGS// SLAM MAGAZIN // FUZEMAG:ALL FOR NOTHING (Demons Run Amok Records)

http://www.myspace.com/allfornothingnl

05.06. Lichtenstein - JZ Riot (Germany)13.06. Gräfenhainichen - TBA (Germany)21.08. Bamberg - Rock My Ass Festival (Germany) + AGNOSTIC FRONT + THE ACCIDENTS + MISCONDUCT + THE RABBLE | ute@mad-tourbooking.de
PRESENTED BY | RAGE WEAR // OX FANZINE // LIVEGIGS// SLAM MAGAZIN //ALLSCHOOLS.DE:ALL SHALL PERISH (Nuclear Blast Records)

http://www.myspace.com/allshallperish

11.06. Augsburg - Kantine (Germany) + RESISTANCE12.06. Genzano di Roma - Palarockness (Italy) + RESISTANCE13.06. Pinarella di Cervia (Ra) - Rockplanet (Italy) + RESISTANCE14.06. Piacenza - For Sale (Italy) + RESISTANCE15.06. Biel - AJZ Gaskessel (Switzerland) + RESISTANCE 16.06. Nancy - Le Hublot (France) NEW17.06. Stuttgart - LKA Longhorn (Germany)18.06. Marburg - KFZ (Germany)19.06. Schüttdorf - Komplex (Germany) + VERSUS THE THRONE 20.06. Clisson - Hellfest (France) + BACKFIRE + THE BUSINESS + BRUTAL TRUTH+ CRO-MAGS + GAMA BOMB + HATEBREED + NAPALM DEATH + TERROR

21.06. Lille - La Fete De Musique (France)

22.06. Hamburg - Hafenklang (Germany) NEW23.06. Helsinki - Nosturi (Finland) NEW25.06. Copenhagen - The Rock (Denmark) + NAPALM DEATH26.06. Montabaur - Mach1 Festival (Germany) + TERROR + BORN FROM PAIN 27.06. Dessel - Graspop Metal Meeting (Belgium) + HATEBREED + SICK OF IT ALL28.06. Duisburg - Devil Side (Germany) + CRO MAGS + DISCIPLINE + THE BONES29.06. Wiesbaden - Schlachthof (Germany) + HATEBREED02.07. Saarbrücken - Garage (Germany)03.07. Flensburg - Roxy (Germany)04.07. Roitzschjora - With Full Force Festival (Germany) + BACKFIRE +CARCASS + CRO MAGS + CRUSHING CASPARS + CRO MAGS + HATEBREED + IGNITE + DIE KASSIERER + NASTY + NO TURNING BACK + MAKE IT COUNT + THE RED CHORD + RENODIVORCE + STOMPER 98 + TERROR + WALL OF JERICHO + WARBRINGER05.07. München - Backstage - Werk (Germany) + HATEBREED 06.07. Wien - Viper Room (Austria)07.07. Graz - TBA (Austria) NEW08.07. Millstatt - Bergwerk (Austria)09.07. Aschaffenburg - Colos-Saal (Germany)10.07. Braunschweig - B58 (Germany)11.07. Nijmegen - Forta Rock Festival (Netherlands)12.07. London - Underworld (Great Britain)13.07. Colchester - The Twist (Great Britain)14.07. Glasgow - Ivory Blacks (Great Britain)15.07. Manchester - Moho Live (Great Britain)16.07. Yeovil - Orange Box (Great Britain)17.07. Peterborough - The Park (Great Britain)18.07. Dour - Dour Festival (Belgium) + CRO MAGS + LIONHEART + WALLS OF JERICHO 19.07. Köln - MTC (Germany)EUROPEAN TOUR FROM JUNE, 11TH UP TO JULY, 19TH| marc@mad-tourbooking.de
PRESENTED BY | RAGE WEAR // OX FANZINE // LIVEGIGS// SLAM MAGAZIN// FUZEMAG// ALLSCHOOLS.DEANGELIC UPSTARTS (Captain Oi!)

http://www.myspace.com/angelicupstartsmusic

29.05. Berlin - Festsaal Kreuzberg (Germany)30.05. Weinheim - Café Central (Germany)31.05. Hamburg - Knust (Germany)01.06. Bochum - Zwischenfall (Germany)02.06. München - Feierwerk (Germany)03.06. Gütersloh - Alte Weberei (Germany) | marc@mad-tourbooking.de
PRESENTED BY | RAGE WEAR // OX FANZINE // LIVEGIGS// SLAM MAGAZIN// FUZEMAG// ALLSCHOOLS.DE:ANTICOPS (Mad Mob Records)

http://www.myspace.com/anticops

07.08. Prieros (bei Berlin) Gladerock Festival (Germany) + CRUSHING CASPARS+ FINAL PRAYER+ SETTLE THE SCORE + WALLS OF JERICHO | ute@mad-tourbooking.de
PRESENTED BY | RAGE WEAR // OX FANZINE // LIVEGIGS// SLAM MAGAZIN// FUZEMAG// ALLSCHOOLS.DE:A TRAITOR LIKE JUDAS (Goodlife Records)

www.myspace.com/atraitorlikejudas

14.08. Braunschweig - Mettla II (Germany)29.08. Dortmund - JUZ Scharnhorst (Germany)ASK FOR FREE DATES!BOOKER | ute@mad-tourbooking.de
PRESENTED BY | RAGE WEAR // OX FANZINE // LIVEGIGS// SLAM MAGAZIN // FUZEMAG // ALLSCHOOLS.NETBACKFIRE (GSR Music)

http://www.myspace.com/backfiremusic

20.06. Clisson - Hellfest (France) + ALL SHALL PERISH + THE BUSINESS +BRUTAL TRUTH + CROMAGS + GAMA BOMB + HATEBREED + NAPALM DEATH + TERROR 05.07. Roitzschjora - With Full Force Festival (Germany) + ALL SHALL PERISH+ CRUSHING CASPARS + CRO MAGS + HATEBREED + IGNITE + DIE KASSIERER + NASTY+ NO TURNING BACK + MAKE IT COUNT + THE RED CHORD + RENO DIVORCE + STOMPER98 + TERROR + WALLS OF JERICHO + WARBRINGER07.08. Leisnig - Sucks'n'Summer Festival (Germany) + AGNOSTIC FRONT + BORN FROM PAIN + CRUSHING CASPARS + DEATH BEFORE DISHONOR + DYS + EVERGREENTERRACE + FINAL PRAYER + HEAVEN SHALL BURN + LIONHEART + MADBALL +TEAMKILLER 14.11. Leipzig - Conne Island (Germany)21.11. Burkhardtsdorf - Zwönitztalhalle (Germany)28.11. Quedlinburg - KUZ (Germany) | ute@mad-tourbooking.de
PRESENTED BY | RAGE WEAR // OX FANZINE // LIVEGIGS// SLAM MAGAZIN:BAD CO. PROJECT (Knock Out Records)

http://www.myspace.com/badcoproject

09.08. Blackpool - Rebellion Festival (Great Britain)15.08. Torgau - Endless Summer Open Air (Germany) + BAD CO. PROJECT + BORNFROM PAIN + OHL + THE RABBLE + RENO DIVORCE + SICK OF IT ALL + SLAPSHOT +

SS-KALIERT03.10. Girona - Oktoberfest (Spain)

BOOKER | ute@mad-tourbooking.de
PRESENTED BY | RAGE WEAR // OX FANZINE // LIVEGIGS// SLAM MAGAZIN: BENEDICTION (Nuclear Blast Records)

http://www.myspace.com/benedictionuk

18.07. Lörrach - Baden in Blut (Germany) | snoopy@mad-tourbooking.de
PRESENTED BY | RAGE WEAR // OX FANZINE // LIVEGIGS// SLAM MAGAZIN:

BERSERKER (KB Records)

www.myspace.com/berserkerberlin23.05. Meinerzhagen - Ebberrock (Germany)30.05. Ohrdruf - Mülburg Open Air (Germany)27.06. Magdeburg - "Voll Auf Die 12" Jubiläum (Germany)18.09. Erfurt - Centrum (Germany) + GRANTIG | snoopy@mad-tourbooking.de
PRESENTED BY | RAGE WEAR // OX FANZINE // LIVEGIGS// SLAM MAGAZIN // FUZEMAG:BLOOD OR WHISKEY

www.myspace.com/bloodorwhiskey

| snoopy@mad-tourbooking.de
PRESENTED BY | RAGE WEAR // OX FANZINE // LIVEGIGS// SLAM MAGAZIN:BOLD (Revelation Records)

http://www.myspace.com/boldhardcore

BRINGIN' IT DOWN 30.08. Ieper - Ieper Fest (Belgium) | marc@mad-tourbooking.de
PRESENTED BY | RAGE WEAR // OX FANZINE // LIVEGIGS// SLAM MAGAZIN:BONDED BY BLOOD (Earache Records)

http://www.myspace.com/bondedbyblood

| marc@mad-tourbooking.de
PRESENTED BY | RAGE WEAR // OX FANZINE // LIVEGIGS// SLAM MAGAZIN:THE BONES (Century Media)

www.myspace.com/thebonesrockandroll

08.06. Paris - Bataclan (France) + SOCIAL DISTORTION19.06. Berlin - Zitadelle (Germany) + SOCIAL DISTORTION28.06. Duisburg - Devil Side Festival (Germany) + ALL SHALL PERISH +DISCIPLINE + CRO-MAGS30.06. Oslo - Rockefeller (Norway) + SOCIAL DISTORTION06.07. Amsterdam - Melkweg (Netherlands) + SOCIAL DISTORTION08.07. London - Shepherds Bush Empire (Great Britain) + SOCIAL DISTORTION

25.07. Iisalmi - Sandels Rock Festival (Finland)

| marc@mad-tourbooking.de
PRESENTED BY | RAGE WEAR // OX FANZINE // LIVEGIGS// SLAM MAGAZIN //REALROCKER // FUZE MAG:BORN FROM PAIN (Metal Blade)

www.myspace.com/bornfrompain

11.07. Vriezenveen - HC-Festival (Netherlands)18.07. Pirmasens - Open Air Festival (Germany)08.08. Leisnig - Sucks'n'Summer Festival (Germany) + AGNOSTIC FRONT +BACKFIRE + CRUSHING CASPARS + DEATH BEFORE DISHONOR+ DYS + EVERGREEN TERRACE + FINAL PRAYER + HEAVEN SHALL BURN + LIONHEART + MADBALL +TEAMKILLER13. - 15.08. Dinkelsbühl - Summerbreeze Open Air (Germany) + CATARACT +EVERGREEN TERRACE15.08. Torgau - Endless Summer Open Air (Germany) + BAD CO. PROJECT + OHL +THE RABBLE + RENO DIVORCE + SICK OF IT ALL + SLAPSHOT + SS-KALIERT05.09. Olen - Skatefest ´09 (Belgium) + NO TURNING BACK18.09. Cottbus - Glad-House (Germany)19.09. Jever - Jugendhaus Jever (Germany)20.09. Osnabrück - Bastard (Germany)26.09. Hoofddorp - Clinderfest (Netherlands) | ute@mad-tourbooking.de
PRESENTED BY | RAGE WEAR // OX FANZINE // LIVEGIGS// SLAM MAGAZIN:BRUJERIA (Roadrunner)

http://www.myspace.com/brujeria

07.08. Jaromer - Brutal Assault Festival (Czech Republic) + GAMA BOMB +GWAR + MADBALL + WALLS OF JERICHO12.08. München - Backstage (Germany) NEW14.08. Budapest - Sziget Festival (Hungary) NEW + GWAR15.08. Rimini - Rock Planet (Italy) NEW16.08. Manfredonia (FG) - Prospect Chapter M.C. (Italy) | marc@mad-tourbooking.de
PRESENTED BY | RAGE WEAR // OX FANZINE // LIVEGIGS// SLAM MAGAZIN:BRUTAL TRUTH

http://www.myspace.com/brutalfuckingtruth

21.06. Clisson - Hellfest (France) + ALL SHALL PERISH + BACKFIRE + THEBUSINESS + CROMAGS + GAMA BOMB + HATEBREED + NAPALM DEATH + TERROR | marc@mad-tourbooking.de
PRESENTED BY | RAGE WEAR // OX FANZINE // LIVEGIGS// SLAM MAGAZIN:THE BUSINESS (Bad Dog Records)

www.myspace.com/businessoi

10.06. Bochum - Zwischenfall (Germany)11.06. Aachen - Musikbunker (Germany)12.06. Murrhardt - JUZE (Germany)13.06. Leipzig - Conne Island (Germany)15.06. Osnabrück - Bastard Club (Germany) NEW16.06.

Hamburg - Hafenklang (Germany) NEW17.06. Augsburg - Kantine (Germany)

18.06. Schaffhausen - Chäller (Switzerland)19.06. Weinheim - Café Central (Germany)20.06. Clisson - Hellfest (France) + ALL SHALL PERISH + BACKFIRE + BRUTAL TRUTH + CRO-MAGS + GAMA BOMB + HATEBREED + NAPALM DEATH + TERROR EUROPEAN TOUR FROM JUNE, 10TH UP TO JUNE, 20TH | ute@mad-tourbooking.de
PRESENTED BY | RAGE WEAR // OX FANZINE // LIVEGIGS// SLAM MAGAZIN //METALS.DE:CARCASS

http://www.myspace.com/carcass

13.06. Bergum - Waldrock (Netherlands) + NAPALM DEATH28.06. Milano - Gods of Metal Festival (Italy) + NAPALM DEATH03.07. Roitzschjora - With Full Force (Germany) + ALL SHALL PERISH +BACKFIRE + CRO MAGS + CRUSHING CASPARS + HATEBREED + IGNITE + DIE KASSIERER+ NASTY + NO TURNING BACK + MAKE IT COUNT + THE RED CHORD + RENO DIVORCE +STOMPER 98 + TERROR + WALLS OF JERICHO + WARBRINGER19.07. Kiev - ProRock Festival 2009 (Ukraine)25.07. Lorca - Lorca Rock Festival (Spain)14.08. Burton upon Trent - Bloodstock Open Air Metal Festival (GreatBritain)12.09. Moscow - 1Rock (Russia)BOOKER | marc@mad-tourbooking.de
PRESENTED BY | RAGE WEAR // OX FANZINE // LIVEGIGS// SLAM MAGAZIN // FUZEMAG:CATARACT (Metal Blade Records)

www.myspace.com/cataract

16.05. Hackenbuch - Zonk Festival (Austria)22.05. Lucinico - Pieffe Factory (Italy)23.05. Frauenstein - Summer Nights Festival (Austria)29.05. Glarus - Holästei (Switzerland)30.05. Osnabrück - Bastard Club (Germany)31.05. Dresden - Chemiefabrik (Germany)20.06. Kleinwenkheim - Queens Of Metal Open Air (Germany)21.06. Frankfurt - Nachtleben (Germany)26.06. Pfarrkirchen - Bogaloo (Germany)27.06. Stapelmoor - Free For All Festival (Germany)18.07. Gehofen - Open Air (Germany)12.08. - 15.08. Dinkelsbühl - Summerbreeze Open Air (Germany) + BORN FROMPAIN + EVERGREEN TERRACE04.09. Saarbrücken - Garage (Germany)05.09. Untershausen - Fun & Crust Festival (Germany) | ute@mad-tourbooking.de
PRESENTED BY | RAGE WEAR // OX FANZINE // LIVEGIGS// SLAM MAGAZIN:COWBOY PROSTITUTES (Sunny Bastard Records)

http://www.myspace.com/cowboyprostitutes

26.06. Backnang - Straßenfest (Germany)!BOOKER | snoopy@mad-tourbooking.de
PRESENTED BY | RAGE WEAR // OX FANZINE // LIVEGIGS// SLAM MAGAZIN:CRIMSON GHOSTS (Fiendforce Records)

http://www.myspace.com/thecrimsonghostsgermany

! | snoopy@mad-tourbooking.de
PRESENTED BY | RAGE WEAR // OX FANZINE // LIVEGIGS// SLAM MAGAZIN:CRO MAGS (Loud Fast Recordings)

http://www.myspace.com/cromagstheband

19.06. Antwerpen - Hof Ter Lo @ Trix (Belgium)20.06. Clisson - Hellfest (France) + ALL SHALL PERISH + BACKFIRE + BRUTALTRUTH + THE BUSINESS + GAMA BOMB + HATEBREED + NAPALM DEATH + TERROR21.06. Luzern - Sedel (Switzerland)22.06. Lucinico - Pieffe Factory (Italy) NEW23.06. Ingolstadt - Paradox (Germany)24.06. Braunschweig - Meier Music Hall (Germany) + ARRESTOR HOOK DOWN25.06. Bydgoszcz - Estrada Stagebar (Poland)26.06. Pardubice - CEZ Arena (Czech Republic) + SEPULTURA27.06. Bilina - Boren Open Air (Czech Republic)28.06. Duisburg - Devil Side (Germany) + ALL SHALL PERISH + DISCIPLINE +THE BONES01.07. Istanbul - Kemanci (Turkey) NEW02.07. Rotterdam - De Baroeg (Netherlands)04.07. Wiesbaden - Beastfest (Germany) + IGNITE05.07. Roitzschjora - With Full Force (Germany) + ALL SHALL PERISH+BACKFIRE + CARCASS + CRUSHING CASPARS + HATEBREED + IGNITE + DIE KASSIERER+ NASTY + NO TURNING BACK + MAKE IT COUNT + THE RED CHORD + RENO DIVORCE +STOMPER 98 + TERROR + WALLS OF JERICHO + WARBRINGER18.07. Dour - Dour Festival (Belgium) + ALL SHALL PERISH + LIONHEART +WALLS OF JERICHO19.07. Eindhoven - Dynamo (Netherlands) NEWEUROPEAN TOUR FROM JUNE, 19th UP TO JULY, 05th | marc@mad-tourbooking.de
PRESENTED BY | RAGE WEAR // OX FANZINE // LIVEGIGS// SLAM MAGAZIN:CRUSHING CASPARS (GSR Music)

www.myspace.com/crushingcaspars

21.05. Prag - Futurum Music Bar (Czech Republic)22.05. Audigast - Open Air (Germany)23.05. Haaren - Krankenschwester Rock (Germany)29.05. Mühlburg - Open Air (Germany)30.05. Magdeburg - Blow Up (Germany)05.06. Ehrenfriedersdorf - Club (Germany)06.06. Geithain - Open Air (Germany)13.06. Fulnek - O.A. (Czech Republic)20.06. Tröpnitz - Festhalle (Germany)03.07. - 05.07. Roitzschjora - With Full Force Festival (Germany) + ALLSHALL PERISH + BACKFIRE + CARCASS + CRO MAGS + CRUSHING CASPARS + HATEBREED+ IGNITE + DIE KASSIERER + NASTY + NO TURNING BACK + MAKE IT COUNT + THERED CHORD + RENO DIVORCE + STOMPER 98 + TERROR + WALLS OF JERICHO +WARBRINGER11.07. Windehausen - Open Air (Germany)24.07. Wansleben - 25 Jahre Manos (Germany)31.07. Sauberg - Open Air (Germany)

01.08. Bad Klosterlausnitz - Muna /Hölzländer O.A. (Germany)

07.08. Prieros (bei Berlin) - Gladerock Festival (Germany) + ANTICOPS +FINAL PRAYER+ SETTLE THE SCORE + WALLS OF JERICHO08.08. Leisnig - Sucks'n'Summer Festival (Germany) + AGNOSTIC FRONT +BACKFIRE + BORN FROM PAIN + DEATH BEFORE DISHONOR + DYS + EVERGREEN TERRACE+ FINAL PRAYER + HEAVEN SHALL BURN + LIONHEART + MADBALL + TEAMKILLER09.08. Berlin - Resist to exist Fest (Germany) + SS-KALIERT14.08. - 15.08. t.b.a. - Frierock O.A. (Germany)20.08. Moravska Trebova - Fest Pod Parou (Czech Republic) + SS-KALIERT +THE RABBLE22.08. Recklinghausen - Open Air (Germany)28.08. Bad Salzungen - Pressenwerk (Germany)29.08. Königs Wusterhausen- Aufmucken gegen Rechts (Germany)12.09. Stralsund - Rock gegen Rechts @ Märkische Wiesen (Germany)18.09. Dresden - Chemiefabrik (Germany) NEW19.09. Sangerhausen - Rofuki- Sangerhausen (Germany)26.09. Schwerin - 10 Jahre Noise and More e.V. (Germany) | snoopy@mad-tourbooking.de
PRESENTED BY | RAGE WEAR // OX FANZINE // LIVEGIGS// SLAM MAGAZIN:DAILY TERRORistenASK FOR FREE DATES!BOOKER | snoopy@mad-tourbooking.de
PRESENTED BY | RAGE WEAR // OX FANZINE // LIVEGIGS// SLAM MAGAZIN // FUZEMAG // ALLSCHOOLS.NET:DEATH BEFORE DISHONOR (Bridge 9 Records)

http://www.myspace.com/deathbeforedishonorbhc

07.08. Knokke Heist - Sunrock Festival (Belgium)08.08. Leisnig - Sucks'n'Summer Festival (Germany) + AGNOSTIC FRONT +BACKFIRE + BORN FROM PAIN + CRUSHING CASPARS + DYS + EVERGREEN TERRACE +FINAL PRAYER + HEAVEN SHALL BURN + LIONHEART + MADBALL + TEAMKILLER09.08. TBA - Pressure Festival (Germany) + AGNOSTIC FRONT + DYS + EVERGREEN TERRACE + FOLSOM + MADBALL + WALLS OF JERICHO10.08. Saarbrücken - Garage (Germany)14.08. Wien - Viper Room (Austria)15.08. Obing im Chiemgau - Beim John (Germany)16.08. Zürich - Lila Villa (Switzerland)21.08. Ingolstadt - Paradox (Germany) NEW22.08. Darmstadt - Open Air am Steinbrücker Teich (Germany)28.08. Berlin - Cassiopeia (Germany) + NUEVA ETICA29.08. Greifswald - Baltic Sea HC Fest II (Germany)02.09. Helsinki - Nosturi (Finland)05.09. Copenhagen - The Rock (Denmark)06.09. Amsterdam - Winston (Netherlands) NEW EUROPEAN TOUR FROM AUGUST, 07TH UP TO SEPTEMBER, 13TH ! | ute@mad-tourbooking.de
PRESENTED BY | RAGE WEAR // OX FANZINE // LIVEGIGS// SLAM MAGAZIN:DISCHARGE (Thunk Records)

http://www.myspace.com/discharge2k

23.05. Fontenay Le Comte - Festival Bastards Beer & Rock'n'Roll IV (France)05.09. St. Petersburg - Club Orlandina (Russia)06.09. Moscow - Club Tochka (Russia)| marc@mad-tourbooking.de
PRESENTED BY | RAGE WEAR // OX FANZINE // LIVEGIGS// SLAM MAGAZIN:DISCIPLINE (I Scream Records)

http://www.myspace.com/disciplineband

28.06. Duisburg - Devil Side (Germany) + ALL SHALL PERISH + CRO MAGS + THEBONES12.09. Dortmund - Kaktus Farm (Germany)09.10. Pfarrkirchen - Bogaloo (Germany)10.10. Annaberg Buchholz - Alte Brauerei (Germany)24.10. Hamburg - United Voices (Germany) | ute@mad-tourbooking.de PRESENTED BY | RAGE WEAR // OX FANZINE // LIVEGIGS// SLAM MAGAZIN // FUZEMAGDO OR DIE (Alveran Records)

http://www.myspace.com/officialdoordie

13.06. Gräfenhainichen - Open Air (Germany) | ute@mad-tourbooking.de
PRESENTED BY | RAGE WEAR // OX FANZINE // LIVEGIGS// SLAM MAGAZIN // FUZE

MAG:DYS (Taang! Records)

http://www.myspace.com/dysboston08.08. Leisnig - Sucks'n'Summer (Gernany) + AGNOSTIC FRONT + BACKFIRE +BORN FROM PAIN + CRUSHING CASPARS + DEATH BEFORE DISHONOR + DYS + FINALPRAYER + HEAVEN SHALL BURN + LIONHEART + MADBALL + TEAMKILLER09.08. TBA - Pressure Festival (Germany) NEW + AGNOSTIC FRONT + DEATH BEFORE DISHONOR + EVERGREEN TERRACE + FOLSOM + MADBALL + WALLS OF JERICHO | marc@mad-tourbooking.de
PRESENTED BY | RAGE WEAR // OX FANZINE // LIVEGIGS// SLAM MAGAZIN:EASTSIDE BOYS (Sunny Bastard)

http://www.myspace.com/eastsideboysberlin

30.05. Mühlburg - Mühlburg Open Air (Germany)05.06. Magdeburg - Blow Up (Germany)02.08. Klingendorf b. Rostock - Force Attack Festival (Germany) + RAWSIDE +

VERLORENE JUNGS 11.09. Goslar - TBA (Germany)| ute@mad-tourbooking.de

PRESENTED BY | RAGE WEAR // OX FANZINE // LIVEGIGS// SLAM MAGAZIN:EVERGREEN TERRACE (Metal Blade Records)

http://www.myspace.com/evergreenterrace

07.08. Leisnig - Sucks'n'Summer (Gernany) + AGNOSTIC FRONT + BACKFIRE +BORN FROM PAIN + CRUSHING CASPARS + DEATH BEFORE DISHONOR + DYS + FINALPRAYER + HEAVEN SHALL BURN + LIONHEART + MADBALL + TEAMKILLER08.08. TBA - Pressure Festival (Germany) NEW + AGNOSTIC FRONT + DEATH BEFORE DISHONOR + DYS + FOLSOM + MADBALL + WALLS OF JERICHO12.08. Augsburg - Kantine (Germany)13.08. Ravenna - Rock Planet (Italy)14.08. Dinkelsbühl - Summerbreeze Open Air (Germany) + BORN FROM PAIN +CATARACTEUROPEAN TOUR FROM JULY, 30TH UP TO AUGUST, 16TH ! | marc@mad-tourbooking.de

PRESENTED BY | RAGE WEAR // OX FANZINE // LIVEGIGS// SLAM MAGAZIN // FUZE:FINAL PRAYER (GSR Music)

http://www.myspace.com/thefinalprayer

19.06. Magdeburg - Blow Up (Germany)20.06. Trier - Summerblast Festival (Germany)07.08. Leisnig - Sucks'n'Summer Festival (Germany) + AGNOSTIC FRONT +BACKFIRE + BORN FROM PAIN + CRUSHING CASPARS + DEATH BEFORE DISHONOR + DYS+ EVERGREEN TERRACE + HEAVEN SHALL BURN + LIONHEART + MADBALL + TEAMKILLER 08.08. Prieros (bei Berlin) - Gladerock Festival (Germany) + ANTICOPS +CRUSHING CASPARS + SETTLE THESCORE + WALLS OF JERICHO |ute@mad-tourbooking.dePRESENTED BY | RAGE WEAR // OX FANZINE // LIVEGIGS// SLAM MAGAZIN // FUZEFOLSOM (FWH Records)

http://www.myspace.com/folsom

09.08. TBA - Pressure Festival (Germany) NEW + AGNOSTIC FRONT + EVERGREENTERRACE + DEATH BEFORE DISHONOR + DYS + MADBALL + WALLS OF JERICHO|marc@mad-tourbooking.de

PRESENTED BY | RAGE WEAR // OX FANZINE // LIVEGIGS// SLAM MAGAZIN:GAMA BOMB (Earache Records)

http://www.myspace.com/gamabomb

20.06. Clisson - Hellfest (France) + ALL SHALL PERISH + BACKFIRE + BRUTAL TRUTH + THE BUSINESS + CROMAGS + HATEBREED + NAPALM DEATH + TERROR 27.06. Helsinki - Tuska Open Air (Finland)31.07. Genova - Festival (Italy)08.08. Jaromer - Brutal Assault Festival (Czech Republic) + BRUJERIA + GWAR+ MADBALL + WALLS OF JERICHO 21.11. Hamme - Hammerfest (Belgium)28.11. Giessen - Hessenhalle (Germany)!BOOKER | snoopy@mad-tourbooking.de

PRESENTED BY | RAGE WEAR // OX FANZINE // LIVEGIGS// SLAM MAGAZIN: GWAR

http://www.myspace.com/gwarofficial

02.08. Wacken - Wacken Open Air (Germany) + NAPALM DEATH + WALLS OF JERICHO 08.08. Jaromer - Brutal Assault Festival (Czech Republic) BRUJERIA + GAMABOMB + MADBALL + WALLS OF JERICHO13.08. Budapest - Sziget Festival (Hungary) + BRUJERIA 16.08. Derby - Bloodstock (Great Britain)EUROPEAN TOUR FROM JULY, 30TH UP TO AUGUST, 16TH !!BOOKER | marc@mad-tourbooking.de

PRESENTED BY | RAGE WEAR // OX FANZINE // LIVEGIGS// SLAM MAGAZIN:HATEBREED

http://www.myspace.com/hatebreed

13.06. Donington - Download Festival (Great Britain)16.06. Paris - Elysee Montmartre (France) + TERROR + BORN FROM PAIN +TRAPPED UNDER ICE + STICK TO YOUR GUNS17.06. Saarbrücken - Garage (Germany)18.06. Amsterdam - Melkweg (Netherlands)19.06. Nummijarvi - Nummirock Festival (Finnland) + NAPALM DEATH20.06. Bilbao - Kobetasonic Fest (Spain)21.06. Clisson - Hellfest (France) + ALL SHALL PERISH + BACKFIRE + THE BUSINESS + BRUTAL TRUTH + CROMAGS + GAMA BOMB + NAPALM DEATH + TERROR22.06. Chur - Expo Chur Stadthalle (Switzerland)23.06. Rimini - Velvet Club (Italy) + LAMB OF GOD24.06. Zagreb - T-mobile Inmusic Festival (Croatia)25.06. Istanbul - Balance (Turkey)26.06. Odense - Kansas City Live Festival (Denmark)27.06. Dessel - Graspop Metal Meeting (Belgium) + ALL SHALL PERISH + SICKOF IT ALL + WARBRINGER28.06. Hamburg - Markthalle (Germany)29.06. Wiesbaden - Schlachthof (Germany) + ALL SHALL PERISH30.06. Prag - Exit Chmelnice (Czech Republic)01.07. Bratislava - Randal (Slovakia)02.07. Athen - Gagarin (Greece)03.07. Münster - Vainstream Rockfest (Germany) + WALLS OF JERICHO + IGNITE+ TERROR04.07. Roitzschjora - With Full Force Festival (Germany) + ALL SHALL PERISH+ BACKFIRE + CARCASS + CRO MAGS + CRUSHING CASPARS + IGNITE + DIE KASSIERER+ NASTY + NO TURNING BACK + MAKE IT COUNT + THE RED CHORD + RENO DIVORCE +STOMPER 98 + TERROR + WALLS OF JERICHO + WARBRINGER05.07. München - Backstage - Werk (Germany) + ALL SHALL PERISH06.07. Tolmin - Metal Camp (Slovenia) + NAPALM DEATH + WARBRINGEREUROPEAN TOUR FROM JUNE, 13TH UP TO JULY, 06TH !BOOKER | marc@mad-tourbooking.de

PRESENTED BY | RAGE WEAR // OX FANZINE // LIVEGIGS// SLAM MAGAZIN // FUZEMAG // ALLSCHOOLS.DE:HEAVEN SHALL BURN (Century Media)

http://www.myspace.com/officialheavenshallburn

07.08. Leisnig - Sucks'n'Summer Festival (Germany) + AGNOSTIC FRONT +BACKFIRE + BORN FROM PAIN + CRUSHING CASPARS + DEATH BEFORE DISHONOR + DYS+ EVERGREEN TERRACE + FINAL PRAYER + LIONHEART + MADBALL + TEAMKILLERBOOKER | marc@mad-tourbooking.de

PRESENTED BY | RAGE WEAR // OX FANZINE // LIVEGIGS// SLAM MAGAZIN:HELL ON EARTH TOUR 2009

http://www.myspace.com/hellonearthtour

feat.EARTH CRISIS SWORN ENEMY WAKING THE CADAVER THY WILL BE DONE EUROPEAN TOUR FROM AUGUST, 28TH UP TO SEPTEMBER, 28TH | marc@mad-tourbooking.de

PRESENTED BY | RAGE WEAR // OX FANZINE // LIVEGIGS// SLAM MAGAZIN // FUZEMAG // ALLSCHOOLS.DE:IGNITE (Century Media)

http://www.myspace.com/ignitemusic

02.07. Aachen - Musikbunker (Germany)03.07. Münster - Vainstream Festival (Germany)04.07. Wiesbaden - Beastfest (Germany)05.07. Roitzschjora - With Full Force Festival (Germany) + ALL SHALL PERISH+ BACKFIRE + CARCASS + CRO MAGS + CRUSHING CASPARS + HATEBREED + DIE KASSIERER + NASTY + NO TURNING BACK + MAKE IT COUNT + THE RED CHORD + RENODIVORCE + STOMPER 98 + TERROR + WALLS OF JERICHO + WARBRINGER06.07. Hradec Kralove - Rock For People Festival (Czech Republic)08.07. Zwiesel - Eazy (Germany)09.07. Lindau - Club Vaudeville (Germany) + RENO DIVORCE10.07. Merzig - Rock am Bach (Germany)11.07. Olbia - Campo Sportivo Meloni (Italy)12.07. Antwerpen - Hof Ter Lo (Belgium) + RENO DIVORCE13.07. Rotterdam - Watt (Netherlands)17.07. Jarocin - Jarocin Festival (Poland)18.07. Tokaj - Hegyalja Festival (Hungary)19.07. Cuxhaven - Deichbrand Open Air (Germany)EUROPEAN TOUR FROM JULY, 02nd UP TO JULY, 19TH | ute@mad-tourbooking.de

PRESENTED BY | RAGE WEAR // OX FANZINE // LIVEGIGS// SLAM MAGAZIN:KARRAS (Maintain Records)

http://www.myspace.com/karrasberlin

16.05. Berlin - STRIKE MECH Fest (Berlin) | ute@mad-tourbooking.de

PRESENTED BY | RAGE WEAR // OX FANZINE // LIVEGIGS// SLAM MAGAZIN:DIE KASSIERER (Teenage Rebel Records)

www.myspace.com/diekassierer

22.05. Weinheim - Café Central (Germany)23.05. Gunzendorf - Gunzendorf Live (Germany)30.05. Moers - Bollwerk 107 (Germany)03.07. Roitzschjora - With Full Force (Germany) + ALL SHALL PERISH +BACKFIRE + CARCASS + CRO MAGS + CRUSHING CASPARS + HATEBREED + IGNITE +NASTY + NO TURNING BACK + MAKE IT COUNT + THE RED CHORD + RENO DIVORCE +STOMPER 98 + TERROR + WALLS OF JERICHO + WARBRINGER04.09. Barby - Spirit Festival (Germany)19.11. Augsburg - Kassierer (Germany) NEW20.11. Zwiesel - Eazy (Germany) NEW19.12. Köln - Essigfabrik (Germany)23.12. Osnabrück - Rosenhof (Germany)| ute@mad-tourbooking.de

PRESENTED BY | RAGE WEAR // OX FANZINE // LIVEGIGS// SLAM MAGAZIN:KLASSE KRIMINALE (DSS Records)

http://www.myspace.com/primaklassekriminale

| ute@mad-tourbooking.de

PRESENTED BY | RAGE WEAR // OX FANZINE // LIVEGIGS// SLAM MAGAZIN // FUZEMAG:LAST MILE (DRA Entertainment Records)

http://www.myspace.com/lastmilehc

| ute@mad-tourbooking.de

PRESENTED BY | RAGE WEAR // OX FANZINE // LIVEGIGS// SLAM MAGAZIN:LAST RESORT (I Scream Records)

http://www.myspace.com/thelastresortuk

22.08. Gräfeneinichen - OFT festival (Germany) + TOXPACK30.08. Weinheim - Café Central (Germany)31.08. Berlin - TBC (Germany)05.11. Solothurn - Kofmehl (Switzerland)13.11. Bochum - Zwischenfall (Germany)20.11. München - Backstage (Germany) + STOMPER 8921.11. Jena - F-Haus (Germany) + STOMPER 8922.11. Hengelo - Innocent (Netherlands)EUROPEAN TOUR FROM OCTOBER, 29TH TO NOVEMBER, 22nd | marc@mad-tourbooking.de

PRESENTED BY | RAGE WEAR // OX FANZINE // LIVEGIGS// SLAM MAGAZIN // FUZE:MAGLIONHEART (I Scream Records)

http://www.myspace.com/lionheartbahc

18.07. Dour - Dour Festival (Belgium) + ALL SHALL PERISH + CRO MAGS +WALLS OF JERICHO07.08. Knokke Heist - Sunrock Festival (Belgium)08.08 Leisnig - Sucks'n'Summer (Germany) ) + AGNOSTIC FRONT + BACKFIRE +BORN FROM PAIN + CRUSHING CASPARS + FINAL PRAYER + DEATH BEFORE DISHONOR +DYS + EVERGREEN TERRACE + HEAVEN SHALL BURN + MADBALL + TEAMKILLEREUROPEAN TOUR FROM JULY, 17TH TO JULY, 25TH| ute@mad-tourbooking.de

PRESENTED BY | RAGE WEAR // OX FANZINE // LIVEGIGS// SLAM MAGAZIN // FUZEMAG:MADBALL (I Scream Records)

http://www.myspace.com/madball

01.08. Pinarella di Cervia - Rock Planet (Italy)02.08. Lindau - Club Vaudeville (Germany) NEW04.08. Pfarrkirchen - Bogaloo (Germany)06.08. Jaromer - Brutal Assault Festival (Czech Republic) + BRUJERIA + GAMABOMB + GWAR + WALLS OF JERICHO08.08. Leisnig - Sucks'n'Summer Festival (Germany) + AGNOSTIC FRONT +BACKFIRE + BORN FROM PAIN + CRUSHING CASPARS + FINAL PRAYER + DEATH BEFORE DISHONOR + DYS + EVERGREEN TERRACE + HEAVEN SHALL BURN + LIONHEART +TEAMKILLER09.08. TBA - Pressure Festival (Germany) + AGNOSTIC FRONT + EVERGREENTERRACE + DEATH BEFORE DISHONOR + DYS + FOLSOM + WALLS OF JERICHO13.08. Collmar - Le Grillen (France)14.08. Paris - Nouveau Casino (France)15.08. Villmar - Tells Bells (Germany)EUROPEAN TOUR FROM AUGUST, 01ST TO AUGUST, 15TH | ute@mad-tourbooking.de

PRESENTED BY | RAGE WEAR // OX FANZINE // LIVEGIGS// SLAM MAGAZIN // FUZEMAG:MAKE IT COUNT (GSR Music)

http://www.myspace.com/makeitcountx

22.05. Jena - Café Wagner (Germany)30.05. Nürnberg - 2. Fight Back Festival (Germany)04.07. Roitzschjora - With Full Force (Germany) + ALL SHALL PERISH +BACKFIRE + CARCASS + CRO MAGS + CRUSHING CASPARS + HATEBREED + IGNITE + DIEKASSIERER + NASTY + NO TURNING BACK + THE RED CHORD + RENO DIVORCE +STOMPER 98 + TERROR + WALLS OF JERICHO + WARBRINGER | ute@mad-tourbooking.de

PRESENTED BY | RAGE WEAR // OX FANZINE // LIVEGIGS// SLAM MAGAZIN //ALLSCHOOLS.DE:MISCONDUCT (Side By Side Records)

http://www.myspace.com/misconduct

23.05. Dresden - Rosis (Germany)22.08. Bamberg - Rock My Ass Festival (Germany) + AGNOSTIC FRONT + THEACCIDENTS + ALL FOR NOTHING + THE RABBLE | snoopy@mad-tourbooking.de

PRESENTED BY | RAGE WEAR // OX FANZINE // LIVEGIGS// SLAM MAGAZIN:MORDA (Eye Spy Records)

http://www.myspace.com/mordahc

| snoopy@mad-tourbooking.de

PRESENTED BY | RAGE WEAR // OX FANZINE // LIVEGIGS// SLAM MAGAZIN // FUZE:NAPALM DEATH (Century Media)

http://www.myspace.com/napalmdeath

15.05. Toronto, ON - Opera House (CA)16.05. Ottawa, ON - Babylon (CA)17.05. Montreal, QC - Foufounes (CA)18.05. Quebec City - Imperial (CA)23.05. Baltimore, MD - Maryland Deathfest (USA)12.06. Bergum - Waldrock (Netherlands) + CARCASS13.06. Hünxe - Death Fest (Germany)19.06. Nummijarvi - Nummirock Festival (Finland) + HATEBREED21.06. Clisson - Hellfest (France) + ALL SHALL PERISH + BACKFIRE + BRUTALTRUTH + THE BUSINESS + CROMAGS + GAMA BOMB + HATEBREED + TERROR25.06. Copenhagen - The Rock (Denmark) + ALL SHALL PERISH26.06. Gotheburg - Metaltown Festival (Sweden)28.06. Milano - Gods Of Metal Festival (Italy) + CARCASS04.07. Albertville - La Bathie (France)06.07. Tolmin - Metal Camp (Slovenia) + HATEBREED + WARBRINGER11.07. Kilafors - Rockweekend Festival (Sweden)12.07. Leiden - Werfpop (Netherlands) NEW17.07. Svojsice near Pardubice - Obscene Extreme Festival (Czech Republic)24.07. Obersinn - Eisenwahn Festival (Germany)26.07. Antalya - WakeUpNowFestival (Turkey)31.07. Wacken - Wacken Open Air (Germany) + GWAR + WALLS OF JERICHO01.08. Viveiro - Resurrection Fest (Spain)09.08. Blackpool - Rebellion Festival (Great Britain) + AGNOSTIC FRONT +RADIO DEAD ONES + STOMPER 9829.08. Waterfront - Low End Festival (Ireland)04.09. Untershausen - Fun & Crust Festival XI (Germany)05.09. Osnabrück - Hellflame Festival (Germany) NEW11. - 13.09. Porto - Grindfest 2009 (Portugal)18.10. Tokyo - Loudpark Festival (Japan) NEW13.02. Gießen - Winterfire Festival (Germany) | marc@mad-tourbooking.de

PRESENTED BY | RAGE WEAR // OX FANZINE // LIVEGIGS// SLAM MAGAZIN // FUZE:NASTY (Goodlife Records)

http://www.myspace.com/getnasty

20.05. Zedtwitz - Fernverkehr (Germany)22.05. Meiningen - End Of Days Fest (Germany)20.06. Vlissingen - TBA (Netherlands)28.06. Essen - Pressure Clubshow (Germany)03.07. Roitzschjora - With Full Force Festival (Germany) + ALL SHALLPERISH + BACKFIRE + CARCASS + CRO MAGS + CRUSHING CASPARS + HATEBREED +IGNITE + DIE KASSIERER + MAKE IT COUNT + NO TURNING BACK + THE RED CHORD +RENO DIVORCE + STOMPER 98 + TERROR + WALLS OF JERICHO + WARBRINGER15.08. Niesky - Holz (Germany)03.10. Köln - Underground (Germany) | ute@mad-tourbooking.de

PRESENTED BY | RAGE WEAR // OX FANZINE // LIVEGIGS// SLAM MAGAZIN // FUZE:NECK (PH Records)

http://www.myspace.com/neckireland

24.07. Maria Neustift - Rain Rock Festival (Austria) | snoopy@mad-tourbooking.dePRESENTED BY | RAGE WEAR // OX FANZINE // LIVEGIGS// SLAM MAGAZIN // FUZEMAG // ALLSCHOOLS.NETNO TURNING BACK (Reflections Records)

http://www.myspace.com/noturningbackhardcore

03.07. Roitzschjora - With Full Force Festival (Germany) + ALL SHALL PERISH+ BACKFIRE + CARCASS + CRO MAGS + CRUSHING CASPARS + HATEBREED + IGNITE +DIE KASSIERER + NASTY + MAKE IT COUNT + THE RED CHORD + RENO DIVORCE +STOMPER 98 + TERROR + WALLS OF JERICHO + WARBRINGER05.09. Olen - Skatefest ´09 (Belgium) + BORN FROM PAIN | ute@mad-tourbooking.de

PRESENTED BY | RAGE WEAR // OX FANZINE // LIVEGIGS// SLAM MAGAZIN // FUZE:NUEVA ETICA (Alveran Records)

http://www.myspace.com/xnuevaeticax

28.08. Berlin - Cassiopeia (Germany) + DEATH BEFORE DISHONOR29.08. Genk - Vlamrock Festival (Belgium)31.08. Hamburg - Hafenklang (Germany)03.09. Gotha - The Londoner (Germany)04.09. Kirchberg an der Pielach - Gasthof zur Post (Austria)05.09. Bologna - TBA (Italy)06.09. Vicenza - TBA (Italy)10.09. Wien - TBA (Austria)12.09. Rosswein - JUHA (Germany)24.09. Lyon - TBA (France)25.09. Essen - Café Nova (Germany)26.09. Darmstadt - Oettinger Villa (Germany)EUROPEAN TOUR FROM AUGUST, 28TH UP TO SEPTEMBER, 26th | ute@mad-tourbooking.de

PRESENTED BY | RAGE WEAR // OX FANZINE // LIVEGIGS// SLAM MAGAZIN:OHL (Bad Dog Records)

http://www.myspace.com/ohl1980

15.08. Torgau - Endless Summer Open Air (Germany) + BAD CO. PROJECT + BORNFROM PAIN + THE RABBLE + RENO DIVORCE + SICK OF IT ALL + SLAPSHOT + SS-KALLIERT | snoopy@mad-tourbooking.de

PRESENTED BY | RAGE WEAR // OX FANZINE // LIVEGIGS// SLAM MAGAZIN // FUZEMAG:PUNISHABLE ACT

http://www.myspace.com/punishableact

| ute@mad-tourbooking.de

PRESENTED BY | RAGE WEAR // OX FANZINE // LIVEGIGS// SLAM MAGAZIN // FUZEMAG:THE RABBLE

http://www.myspace.com/therabble

08.08. Blackpool - Rebellion (Great Britain)11.08. London - Underworld (Great Britain)12.08. Dunkerque - TBA (France)13.08. Brüssel - TBA (Belgium)14.08. Liege - TBA (Belgium)15.08. Torgau - Endless Summer Festival (Germany) + BAD CO. PROJECT + BORNFROM PAIN + OHL + RENO DIVORCE + SICK OF IT ALL + SLAPSHOT + SS-KALLIERT16.08. Tábor - Subculture Festival (Czech Republic)21.08. Moravska Trebova - Fest Pod Parou (Czech Republic) + CRUSHINGCASPARS + SS-KALIERT22.08. Bamberg - Rock My Ass Festival (Germany) + AGNOSTIC FRONT + THEACCIDENTS + ALL FOR NOTHING + MISCONDUCT28.08. Marseille - The Black Hand Inn (France) | marc@mad-tourbooking.de

PRESENTED BY | RAGE WEAR // OX FANZINE // LIVEGIGS// SLAM MAGAZIN:RADIO DEAD ONES (Bad Dog Records)

http://www.myspace.com/radiodeadones

29.05. Hamburg - Hafenklang (Germany)11.06. Chemnitz - Subway To Peter (Germany)13.06. Vienna - Teenage Riot Feat @ Arena (Austria)15.06. Graz - t.b.a. (Austria)18.06. Bologna - Lazaretto (Italy)05.08. London - Underworld (Great Britain)06.08. Blackpool - Rebellion Fest (Great Britain) + AGNOSTIC FRONT + NAPALM DEATH + STOMPER 98 | snoopy@mad-tourbooking.de

PRESENTED BY | RAGE WEAR // OX FANZINE // LIVEGIGS// SLAM MAGAZIN:RAWSIDE

http://www.myspace.com/rawsidepunk

29.05. Luik - Carlo Levi (Belgium)30.05. Dijon -Tanneries (France)31.05. Paris - Pena Festayre. (France)01.08. Klingendorf b. Rostock - Force Attack (Germany) + EASTSIDE BOYS +VERLORENE JUNGS05.09. Magdeburg - Spirits From The Streets Festival (Germany) | snoopy@mad-tourbooking.de

PRESENTED BY | RAGE WEAR // OX FANZINE // LIVEGIGS// SLAM MAGAZIN:RENO DIVORCE (I Scream Records)

http://www.myspace.com/renodivorceonlinecom

02.07. Berlin - Wild At Heart (Germany)03.07. Rostock - Mau (Germany)04.07. Roitzschjora - With Full Force Festival (Germany) + ALL SHALL PERISH+ BACKFIRE + CARCASS + CRO MAGS + CRUSHING CASPARS + HATEBREED + IGNITE +DIE KASSIERER + NASTY + NO TURNING BACK + MAKE IT COUNT + THE RED CHORD +STOMPER 98 + TERROR + WALLS OF JERICHO + WARBRINGER09.07. Lindau - Club Vaudeville (Germany) + IGNITE10.07. Pfarrkirchen - Bogaloo (Germany)11.07. Gierle - Sjock Festival (Belgium) NEW12.07. Antwerp - Hof Ter Lo (Belgium) + IGNITE18.07. Elz - Rock am Günnie (Germany)01.08. Dornbirn - Anti Silence Rockfest (Austria) + TURBONEGRO14.08. Torgau - Endless Summer Open Air (Germany) + BAD CO. PROJECT + BORNFROM PAIN + OHL + THE RABBLE + SICK OF IT ALL + SLAPSHOT + SS-KALLIERT EUROPEAN TOUR FROM JULY, 02ND UP TO AUGUST, 14TH | ute@mad-tourbooking.de

PRESENTED BY | RAGE WEAR // OX FANZINE // LIVEGIGS// SLAM MAGAZINROLANDO RANDOM & THE YOUNG SOUL REBELS

http://www.myspace.com/rolandorandomamptheyoungsoulrebels

21.05. Berlin - Lido (Germany)28.08. Königs Wusterhausen - Aufmucken Gegen Rechts (Germany) | snoopy@mad-tourbooking.de

PRESENTED BY | RAGE WEAR // OX FANZINE // LIVEGIGS// SLAM MAGAZIN // FUZE:SETTLE THE SCORE (Alveran Records)

www.myspace.com/settlethescore

16.05. Leopoldsburg - Black Star Fest (Belgium)07.08. Prieros (bei Berlin) - Gladrock Festival (Germany) + ANTICOPS +CRUSHING CASPARS + FINAL PRAYER + WALLS OF JERICHO | ute@mad-tourbooking.de

PRESENTED BY | RAGE WEAR // OX FANZINE // LIVEGIGS// SLAM MAGAZIN // FUZE:THE SETUP (GSR Music)

www.myspace.com/thesetup

12.09. Tessenderlo - Moulin Rouge Festival (Belgium)ASK FOR FREE DATES!BOOKER | ute@mad-tourbooking.de

PRESENTED BY | RAGE WEAR // OX FANZINE // LIVEGIGS// SLAM MAGAZIN:SHAM 69 (Bad Dog Records)

http://www.myspace.com/officialsham69

| marc@mad-tourbooking.de

PRESENTED BY | RAGE WEAR // OX FANZINE // LIVEGIGS// SLAM MAGAZIN:SICK OF IT ALL (Century Media)

http://www.myspace.com/sickofitallny

25.06. Gothenburg - Westcoast Riot Festival (Sweden)26.06. Hengelo - Metopool club (Netherlands)27.06. Thiesi (Sardinia) - Santu Juanne Festival (Italy)28.06. Dessel - Graspop Metal Meeting (Belgium) + ALL SHALL PERISH +HATEBREED + WARBRINGER14.08. Torgau - Endless Summer Open Air (Germany) + BAD CO. PROJECT +BORN FROM PAIN + OHL + THE RABBLE + RENO DIVORCE + SLAPSHOT + SS-KALLIERT15.08. Essen - Fear & Fury @ Funbox Amalie (Germany) | marc@mad-tourbooking.de

PRESENTED BY | RAGE WEAR // OX FANZINE // LIVEGIGS// SLAM MAGAZINSLAPSHOT (I Scream Records)

http://www.myspace.com/slashesandcrosschecks

13.08. Lahti - Night Life (Finland)15.08. Torgau - Endless Summer Open Air (Germany) + BAD CO. PROJECT + BORNFROM PAIN + OHL + THE RABBLE + RENO DIVORCE + SICK OF IT ALL + SS-KALLIERT21.08. Bochum - Zwischenfall (Germany)EUROPEAN TOUR FROM AUGUST, 12TH UP TO AUGUST, 23rd | marc@mad-tourbooking.de

PRESENTED BY | RAGE WEAR // OX FANZINE // LIVEGIGS// SLAM MAGAZINSONIC BOOM SIX (Rebel Alliance)

http://www.myspace.com/sonicboomsix

RANDOM HAND

http://www.myspace.com/randomhand

05.09. Lennestadt - Rockade Festival (Germany)13.09. Hamburg - Hafenklang (Germany)18.09. München - Feierwerk (Germany) NEW + THE ACCIDENTSEUROPEAN TOUR FROM SEP, 13TH UP TO SEP, 18TH | ute@mad-tourbooking.de

PRESENTED BY | RAGE WEAR // OX FANZINE // LIVEGIGSSS-KALIERT (Razorblade Music & Maniac Attack Records)

http://www.myspace.com/sskaliert

13.06. Chemnitz - Bunker (Germany)27.06. Ingolstadt - Ohrakel (Germany)11.07. Glaubitz - Open Air (Germany)13.08. Torgau - Endless Summer Open Air (Germany) + BAD CO. PROJECT + BORNFROM PAIN + OHL + THE RABBLE + RENO DIVORCE + SICK OF IT ALL + SLAPSHOT22.08. Moravska Trebova - Fest Pod Parou (Czech Republic) + CRUSHINGCASPARS + THE RABBLE03.10. Esslingen - Komma (Germany)| snoopy@mad-tourbooking.de

PRESENTED BY | RAGE WEAR // OX FANZINE // LIVEGIGS// SLAM MAGAZIN:STOMPER 98 (DSS Records)

http://www.myspace.com/stomper98de

05.07. Roitzschjora - With Full Force (Germany) + ALL SHALL PERISH +BACKFIRE + CARCASS + CRO MAGS + CRUSHING CASPARS + HATEBREED + IGNITE + DIEKASSIERER + NASTY + NO TURNING BACK + MAKE IT COUNT + THE RED CHORD + RENODIVORCE + TERROR + WALLS OF JERICHO + WARBRINGER09.08. Blackpool - Rebellion Festival (Great Britain)05.09. Magdeburg - Spirit Festival (Germany)03.10. Barcelona - Oktoberfest (Spain) NEW + COCK SPARRER20.11. München - Backstage (Germany) + STOMPER 9821.11. Jena - F-Haus (Germany) + STOMPER 98 | marc@mad-tourbooking.de

PRESENTED BY | RAGE WEAR // OX FANZINE // LIVEGIGS// SLAM MAGAZIN:STRAIGHT TO YOUR FACE (Scarlet Records)

http://www.myspace.com/straighttoyourface

| snoopy@mad-tourbooking.dePRESENTED BY | RAGE WEAR // OX FANZINE // LIVEGIGS// SLAM MAGAZIN:STRENGTH APPROACH (GSR Music)

http://www.myspace.com/strengthapproach

| ute@mad-tourbooking.dePRESENTED BY | RAGE WEAR // OX FANZINE // LIVEGIGS// SLAM MAGAZIN //ALLSCHOOLS.DE:STRENGTH APPROACH (GSR Music)

http://www.myspace.com/strengthapproach

GOLD KIDS

http://www.myspace.com/goldkids

LIFEND (Wormholedeath Records)

http://www.myspace.com/lifend

20.06. Ulm - Schilli (Germany)23.06. Berlin - Wild At Heart (Germany)25.06. Leipzig - 4 Rooms (Germany)26.06. Dresden - Fahrenheit 100 (Germany)27.06. Neustadt Orla - Exil (Germany)EUROPEAN TOUR FROM JUNE , 19TH UP TO JUNE, 28TH | ute@mad-tourbooking.de

PRESENTED BY | RAGE WEAR // OX FANZINE // LIVEGIGS// SLAM MAGAZIN// FUZE MAG:TEAMKILLER

www.myspace.com/teamkiller

07.08. Leisnig - Sucks'n'Summer Festival (Germany) + AGNOSTIC FRONT +BACKFIRE + BORN FROM PAIN + CRUSHING CASPARS + DEATH BEFORE DISHONOR + DYS+ EVERGREEN TERRACE + FINAL PRAYER + HEAVEN SHALL BURN + LIONHEART + MADBALL | ute@mad-tourbooking.de

PRESENTED BY | RAGE WEAR // OX FANZINE // LIVEGIGS// SLAM MAGAZIN// FUZEMAG // ALLSCHOOLS.DE:TERROR (Century Media Records)

www.myspace.com/terror

BORN FROM PAIN (Metal Blade)

www.myspace.com/bornfrompain

STICK TO YOUR GUNS (Centrury Media)

http://www.myspace.com/styg

TRAPPED UNDER ICE (Reaper Records)

http://www.myspace.com/underdaice

15.05. Stavanger - Punk Fest (Norway)16.05. Aarhus - Train (Denmark)17.05. Hamburg - Markthalle (Germany)18.05. Magdeburg - Blow Up (Germany) NEW19.05. Kassel - K19 (Germany)20.05. Aachen - Musikbunker (Germany)21.05. Colchester - The Twist (Great Britain)22.05. Plymouth - White Rabbit (Great Britain)23.05. Peterborough - The Park (Great Britain)24.05. Birmingham - Eddies (Great Britain)25.05. London - Underworld (Great Britain)26.05. Leeuwarden - Romein (Netherlands)27.05. Schweinfurt - Alter Stattbahnhof (Germany)28.05. Prague - Exit Chmelnice (Czech Republic)29.05. Krakow - Loch Ness Club (Poland)30.05. Warsaw - Progresja Club (Poland)31.05. Bratislava - Randal (Slovakia)01.06. Budapest - Dürer Kert (Hungary)02.06. Klagenfurt - Volxhaus (Austria)03.06. Fürstenfeld - Kulturhaus (Austria)04.06. Lindau - Club Vaudeville (Germany)05.06. Solothurn - Kofmehl (Switzerland)06.06. Bologna - Flame Fest 2009 (Italy)07.06. München - Backstage (Germany)09.06. Marseille - Le Garage (France)10.06. Badalona - Estraperlo Club (Spain)11.06. Madrid - Sala Live (Spain)12.06. Corroios - Cine-Teatro de Corroios (Portugal)13.06. Santiago de Compostela - Sala Capitol (Spain)14.06. Durango - Kafe Antzoky (Spain)15.05. Bordeaux - Heretic Club (France)16.06. Paris - Elysee Montmartre (France) + HATEBREED17.06. Stuttgart - LKA (Germany)18.06. Innsbruck - Hafen (Austria)19.06. Saarbrücken - Garage (Germany)21.06. Haarlem - Patronaat (Netherlands)22.06. Braunschweig - B58 (Germany)23.06. Rostock - Mau Club (Germany)24.06. Brügge - Entrepot (Belgium)25.06. Weinheim - Café Central (Germany)26.06. Montabaur - Mach 1 Festival (Germany) + ALL SHALL PERISH // without STICK TO YOUR GUNS and TRAPPED UNDER ICE | marc@mad-tourbooking.de

PRESENTED BY | RAGE WEAR // OX FANZINE // LIVEGIGS// SLAM MAGAZIN// FUZE MAG:TERROR (Century Media Records)

www.myspace.com/terror

20.06. Clisson - Hellfest (France) + ALL SHALL PERISH + BACKFIRE + BRUTALTRUTH + THE BUSINESS + CROMAGS + GAMA BOMB + HATEBREED + NAPALM DEATH02.07. Athen - Gagarin (Greece)03.07. Eindhoven - Dynamo (Netherlands)04.07. Münster - Vainstream Rockfest (Germany) + HATEBREED + IGNITE + WALLSOF JERICHO05.07. Roitzschjora - With Full Force (Germany) + ALL SHALL PERISH +BACKFIRE + CARCASS + CRO MAGS + CRUSHING CASPARS + HATEBREED + IGNITE + DIEKASSIERER + NASTY + NO TURNING BACK + MAKE IT COUNT + THE RED CHORD + RENODIVORCE + STOMPER 98 + WALLS OF JERICHO + WARBRINGEREUROPEAN FROM MAY, 08TH UP TO JULY, 05TH | marc@mad-tourbooking.de

PRESENTED BY | RAGE WEAR // OX FANZINE // LIVEGIGS// SLAM MAGAZIN// FUZE MAG:TOXPACK (People Like You Records)

http://www.myspace.com/toxpackstreetcore

15.05. Hamburg - Fabrik (Germany)16.05. Köln - Live Music Hall (Germany)17.05. Stuttgart - LKA (Germany)19.05. Wien - Arena (Austria)20.05. München - Backstage (Germany)21.05. Nürnberg - Hirsch (Germany)22.05. Leipzig - Werk 2 (Germany)23.05. Berlin - Kesselhaus (Germany)27.06. Alsfeld - Hessenhalle (Germany)21.08. Gräfenhainichen - OFT Open Air (Germany) + LAST RESORT04.09. Magdeburg - Spirit Festival (Germany)09.10. Turin - United Club (Italy)10.10. Venice - C.S.O. Rivolta (Italy)05.12. Dinslaken - Old Factory (Germany) | snoopy@mad-tourbooking.dePRESENTED BY | RAGE WEAR // OX FANZINE // LIVEGIGS// SLAM MAGAZINVERLORENE JUNGS (Sunny Bastards Records)

http://www.myspace.com/verlorenejungs

02.08. Klingendorf b. Rostock - Force Atack Festival (Germany) + EASTSIDEBOYS + RAWSIDE | ute@mad-tourbooking.de

PRESENTED BY | RAGE WEAR // OX FANZINE // LIVEGIGS// SLAM MAGAZINVERSUS THE THRONE

http://www.myspace.com/versusthethroneband

19.06. Schüttdorf - Komplex (Germany) + ALL SHALL PERISH20.07. Wien - Arena (Austria) + WALLS OF JERICHO + THE RED CHORD24.07. Marburg - KFZ (Germany) + WALLS OF JERICHO + THE RED CHORD29.08. Dortmund - JUZ Scharnhorst (Germany) | ute@mad-tourbooking.de

PRESENTED BY | RAGE WEAR // OX FANZINE // LIVEGIGS// SLAM MAGAZIN:WALLS OF JERICHO (Trustkill Records)

http://www.myspace.com/wallsofjericho

03.07. Münster - Vainstream Rockfest (Germany) + HATEBREED + IGNITE + TERROR04.07. Roitzschjora - With Full Force (Germany) + ALL SHALL PERISH +BACKFIRE + CARCASS + CRO MAGS + CRUSHING CASPARS + HATEBREED + IGNITE + DIE KASSIERER + NASTY + NO TURNING BACK + MAKE IT COUNT + THE RED CHORD + RENODIVORCE + STOMPER 98 + TERROR + WARBRINGER05.07. Sankt Petersburg - Orlandina Club (Russia)06.07. Moscow - Tabula Rasa (Russia)07.07. Rostov on Don - Podzemka Club (Russia) NEW09.07. Minsk - Bronx (Belarussia)EUROPEAN FROM JULY, 02ND UP TO AUGUST, 09TH | marc@mad-tourbooking.de

PRESENTED BY | RAGE WEAR // OX FANZINE // LIVEGIGS// SLAM MAGAZINWALLS OF JERICHO (Trustkill Records)

http://www.myspace.com/wallsofjericho

THE RED CHORD (Metal Blade Records)

http://www.myspace.com/theredchord

10.07. Saarbrücken - Rock Am Bach (Germany)11.07. Fürstenfeld - Stadthalle (Austria)12.07. Belgrad - Exit Festival (Serbia)

13.07. Klagenfurt - Volxhaus (Austria)17.07. Dour - Dour Festival (Belgium) + ALL SHALL PERISH + CRO MAGS +LIONHEART18.07. Joensuu - Ilosaarirock (Finand)20.07. Wien - Arena (Austria) + VERSUS THE THRONE23.07. München - Free and Easy Festival (Germany)24.07. Marburg - KFZ (Germany) + VERSUS THE THRONE25.07. Lichtenvoorde - Zwarte Cross Festival (Netherlands)31.07. Wacken - Wacken Open Air (Germany) NEW // WITHOUT THE RED CHORD // +GWAR + NAPALM DEATH05.08. Weinheim - Café Central (Germany)07.08. Jaromer - Brutal Assault Festival (Czech Republic) + BRUJERIA + GAMABOMB + GWAR + MADBALL08.08. Prieros - Glade Rock (Germany) + ANTICOPS + CRUSHING CASPARS + FINALPRAYER + SETTLE THE SCORE09.08. TBA - Pressure Festival (Germany) + AGNOSTIC FRONT + EVERGREEN TERRACE + DEATH BEFORE DISHONOR + DYS + FOLSOM + MADBALL EUROPEAN FROM JULY, 02ND UP TO AUGUST, 09TH | marc@mad-tourbooking.de
PRESENTED BY | RAGE WEAR // OX FANZINE // LIVEGIGS// SLAM MAGAZIN:WARBRINGER (Century Media Records)

http://www.myspace.com/warbringer

19.06. Nummijarvi - Nummirock (Finnland)21.06. London - Scala (Great Britain) + SACRED REICH25.06. Pratteln - Z7 (Germany) + SACRED REICH

26.06.

Odense - Kansas City Live Festival (Denmark)

27.06. Bilina - Boren Mysteria Open Air (Czech Republic) + SEPULTURA28.06. Dessel - Graspop Metal Meeting (Belgium) + ALL SHALL PERISH +HATEBREED + SICK OF IT ALL29.06. Bochum - Zwischenfall (Germany)04.07. Roitzschjora - With Full Force (Germany)+ ALL SHALL PERISH + BACKFIRE + CARCASS + CRO MAGS + CRUSHING CASPARS +HATEBREED + IGNITE + DIE KASSIERER + NASTY + NO TURNING BACK + MAKE IT COUNT + THE RED CHORD + RENO DIVORCE + STOMPER 98 + TERROR + WALLS OF JERICHO 06.07. Tolmin - Metal Camp (Slovenia) + HATEBREED + NAPALM DEATH08.07. Münster - Café Sputnik (Germany)09.07. Weinheim - Café Central (Germany)11.07. Nijmegen - FortaRock (Netherlands)13.07. London - TBC (Great Britain)16.07. Middlesbrough - Crown (Great Britain)18.07. Urbach - Zabbaduschder Open Air (Germany)EUROPEAN FROM JUNE, 19th UP TO JULY, 20TH | marc@mad-tourbooking.de

Cannibal Corpse receives platinum in Canada (May 14th)

++

OF THE ARCHAENGEL finishing debut album in Sweden

- Sleaszy Rider Records, the label which will release OF THE ARCHAENGEL debut "The Extraphysicallia", noticed that the album release will be delayed since it will be finished in Sweden, on The Cutting Room studio (Amon Amarth, Opeth, Gorgoroth, Pain, Paradise Lost, Chrome Division, etc).

About the collaboration, the vocalist Alex Rodrigues comments: "When we received the news about the delay, of course, we weren't very happy, after all, we had booked the release of "The Extraphysicallia" in a concert with Opeth in São Paulo, and it looked like a wasted opportunity, but when we heard the reason, everything else was meaningless!

We are very happy with the attention that we are receiving from our label, specially when we remember the lack of interest of brazilian labels."

++


Silverwolf Productions signs Watch Me Bleed (May 14th)

Inevitable End - European Tour:

Sweden's INEVITABLE END are set to kick-off their European tour. This tour will begin tomorrow May 15th and conclude with a performance as part of NEUROTIC DEATH FEST in Tilburg's 013, Netherlands. More information on the Neurotic Death Fest can be found on www.neuroticdeathfest.com A complete listing of confirmed tour dates and cities can be found below with more details to be announced soon. INEVITABLE END will tour in support of their debut album "The Severed Inception". The Severed Inception was internationally released on March 23rd via Relapse Records and can be streamed in it's entire at this location.INEVITABLE END Tour Dates:
May 15 - De Kelder, Amersfoort, NL
May 16 - Haus der Jugend, Neckarsulm, DE
May 17 - De Rots, Antwerp, BE
May 20 - Casta Club, Liberec, CZ
May 21 - Klub Prostor-Tancirna, Ostrava, CZ
May 22 - Stadthofsaal, Uster, CH
May 30 - Neurotic Deathfest / 013, Tilburg, NL (w/ Brutal Truth, Misery Index, Gadget, Mumakil, a.o.)
May 31 - Perron 55, Venlo, Limburg, NL (w/ Mumakil)
"These gentlemen can play god damnit; an extremely good debut! - ROCK TRIBUNE
"Gothenburgers with enough strength and fine charming details to protrude" - UP-MAGAZINE
"Completely unprepared the "Severed Inception steam-walls" strikes between your ears!" - LEGACY

(May 14th)

Hot Leg, the UK authors of "Red Light Fever", are to play a few dates in Denmark and Sweden(May 14th)

I Scream Records signs Wisdom In Chains (May 12th)

Mely - Video premier (May 12th)

Man Must Die posts preview track (May 12th)

Heaven Shall Burn - DVD Trailer (May 11th)

Relapse Records signs Revocation (May 11th)

Innocent Rosie hits the Swedish Charts (May 8th)

Axxis - New album 'Utopia' out Aug. 28th (May 8th)

Transatlantic flies again... (May 8th)

Defiance re-united, album in the fall (May 8th)

Skyfire - New song premiers next week (May 8th)

Frontiers Records presents Crash The System (May 7th)

Disfear in Odense, on 21. May (May 7th)

Wacken Open Air Sold Out (May 6th)

Wacken Rocks postponed (May 6th)

X-Anima - Debut album out May 22nd (May 6th)

Mattsson - 'No Surrender + Live' out May 22nd (May 6th)

New DAATHumentary featuring footage from the band's current tour with DRAGONFORCE and CYNIC. New album, The Concealers in store now.
Necroptic ink deal with Sevared Records (May 5th)

Inferno Records signs Rampart (May 5th)

Indie Recordings signs Sahg (May 5th)

Heaven Shall Burn - DVD out May 25th (May 5th)

Relapse Records signs Culted (May 1st)

Indie Recordings signs Solefald (May 1st)

Doom, classic rock and metal split-album "ENGANGSGRILL" from the legendary Fenriz and Nattefrost out on May 11th (May 1st)

++


Hungarian Thrash Metal veterans Beyond has recently released their new album "Thrash". This release is the band third full-length release. Their first full length came back in 1994, while the roots of the band can be found all the way back in the mid 80's.
Be sure to visit the bands MySpace site, for more history and music.

++

Dutch crossover thrashers T.C.F. will begin recording a follow up to 2008's demo "Core '88" starting May 30th. 4 or 5 songs will be recorded for a new promo. Titles include "D.O.A.", "Same Shit", "Scumbags" and "See Nothing, Hear Nothing". The band recently received very positive reactions (among others in Violent Moshground magazine) on their two first furious live performances the first one being at Tilburg Headbangers Fest in Tilburg, Holland. This leaves the band to prove they can achieve the same intensity on a studio recording as they did on their live performances. The band hopes to sign a record deal with the new promo, any interested recordlabels please contact T.C.F trough their myspace at:

www.myspace.com/thrashcorefanatics

++

SADUS RETURNS !! To Oakland Ca. with local Thrash / Metal bands in support on 7/31 check it out here on..

www.myspace.com/nevuarypromotions

++

Bleed from within debut album humanity will be released in Europe on the 24th of July 2009 and will be released in the UK on the 27th of July 2009



Tracklisting.
1. The Awakening
2. Damnation
3. Messiah
4. The Fall Of Man (Infection)
5. A Killer Born
6. Servants Of Divinity
7. Monster
8. Everlasting
9. Save Your Prayers
10. The Final Chapter
11. This Absence

You can pre-order your copy today at

www.risingrecords.org

www.myspace.com/bleedfromwithin

++

HIBRIA have released their second album, "The Skull Collectors", in Asia via Spiritual Beast and in Europe through Remedy Records. 01. Tiger Punch 02. Reborn from the Ashes 03. Screaming Ghost 04. Sea of Revenge 05. The Anger Inside 06. Devoted to Your Fear 07. The Skull Collectors 08. Burning all the Flags 09. Wings of Wax HIBRIA's video for the song "Tiger Punch", which was directed by Luis Mario Jobim and Marcel Kunzler, can be viewed below.

++


SLAYER are putting the finishing touches on their new album with producer Greg Fidelman for a late summer release via American Recordings/Sony BMG. The forthcoming CD will include the song "Psychopathy Red", which was made available as a limited-edition seven-inch vinyl disc on April 18, 2009 as part of the third annual Record Store Day.


++



MERAUDER will release their new album, "God Is I", on June 19 via Sweden's Regain Records. Vocalist Jorge Rosado says, "This is one of the most important and brutal records we've ever worked on and it's all worth it!!!"


++

Earache Records has announce the signing of U.K. hardcore act YOUR DEMISE to a North American licensing deal.

++


Blastzone Entertainment Group would like to welcome Elctrikchair to the Blastzone family.
Elctrikchair will release there full length CD in the fall through Blastzone Entertainment Group.
Elctrikchair is from Lawrence, KS and is in the process of booking dates for the summer.
http://www.myspace.com/elctrikchair


++


US Thrashers Vindicator are in search for new bandmembers. The band left this message at their forum:
"Vindicator is seeking out a serious bassist and or lead guitarist. If you or someone you know is interested please contact us via myspace or email us. The only thing we ask is that you have a demo of sorts available, be it an impromptu live recording, an album you have performed on, or some live footage. Please, serious inquiries only. This is a good opportunity for anyone thinking of making music a career."

++



AGENT STEEL will enter the studio in the next two weeks to track a few new songs for demo purposes for the band's label and management.
The speed metallers fifth album, "Alienigma", was released by Mascot Records on August 31, 2007.

++

Lazarus A.D. upload "Who I Really Am" to myspace!
Fans can head over to Lazarus A.D.'s myspace page to check out the closing tracking from The Onslaught. The band is currently on the road with label mates, Unearth, and thrash legends, Testament.


++

New Amon Amarth live track available from deluxe re-issue of "The Avenger"!

After the successful re-issue of the Amon Amarth debut album

Once Sent From The Golden Hall

, it's time to release the second re-issue of the year. The second album in the discography of Amon Amarth is

The Avenger

and the 2-disc-deluxe re-issue is set for release on May 26th.

The Avenger

will be released as a digipak featuring two discs. Disc one features the entire

The Avenger

album remastered plus the bonus track,

Thor Arise

!

Disc two features the live recording of the show Amon Amarth played on December 29, 2008 in Bochum, Germany where they played the album in its entirety.

++


Mexican thrashers Strikemaster will release a new album called "Vicious Nightmare" in June.
Check their myspace for the cover art : http://www.myspace.com/strikemaster666

The band are influenced by bands like: "Iced Earth, Slayer, Kreator to Demolition Hammer, Vio - lence and Devastation", and has roots back to 2002.


++


After holding auditions for the last few months, pioneering British black metal band VENOM has announced the addition of drummer Danté to the group's ranks.
VENOM is now in rehearsals with Danté and will be recording demos for the next album over the coming weeks.

++


DESTROYER 666 will release their fourth album, "Defiance", in Europe on June 22 via France's Season Of Mist Records (July 14 in the U.S.).

++


As you see above, the cover art for the upcomming album from Sacrifice 'The ones I condemn' has now been revealed. The band that has roots back to the early 80's also recently uploaded a new song "THE GREAT WALL", to their MySpace site.

++

Earache Records has announce the signing of U.K. hardcore act YOUR DEMISE to a North American licensing deal.


++


US Thrashers Havok has uploaded a new song to their MySpace site. The song, entitled "IVORY TOWER", is a taste from the bands forthcomming debut album "Burn". In january the band signed to Candlelight records, wich will release the bands forthcoming album on june 2. http://www.myspace.com/havok

++


Psychobilly Thrashers Guerro Total from Bogota, Colombia, has uploaded new songs to their MySpace profile.
The band which have roots back to 1998, are currently in search for a label to release a cd.
Visit their MySpace site for more information.

++

++


Cleveland's reunited thrashers YEARS OF FIRE have recruited former PRO-PAIN/SPUDMONSTERS drummer Eric Mathews.
The band will release an Ep with six brand new songs on May 19. The EP is entitled "The Masochists".

For more information, visit www.myspace.com/yearsoffire

++

New Mexico based ULTIMATUM have announced that they will head into the studio immediately to begin recording an album of covers titled, "Lex Metali" which translates to "Metal is Law". The band will be recording the album in Albuquerque's Sight 16 Studios.

ULTIMATUM is scheduled to record METALLICA's "Creeping Death", MOTORHEAD's "Iron Fist", VENGEANCE RISING's "Can't Get Out", MOSHKETEER's "Locked in Chains", JUDAS PRIEST's "Steeler", MORTIFICATION's "Gut Wrench" along with 6 other songs.

LEX METALI is scheduled for release in 2009 via RETROACTIVE RECORDS

http://www.myspace.com/ultimatummetal

++


Mascot Records will release Evolution Of Chaos, the new album from San Francisco Bay Area thrashers HEATHEN, on July 20th.
Evolution Of Chaos is the first Heathen album of all new material since Victim's Of Deception, released in 1991 on Roadrunner Records.

This long awaited album will prove that Heathen is still on top as the best melodic thrash band to emerge out of the
San Francisco bay area, named by their fans as the "mighty Heathen".
Heathen fans will get even more than expected, Evolution Of Chaos has been said to have a good chance at being Metal Album Of The Year 2009, by those that have had a chance to listen to the studio mixes.


"Evolution Of Chaos" tracklisting: 'Dying Season', 'Control By Chaos', 'No Stone Unturned', 'Arrows Of Agony', 'Fade Away', 'A Heroe's Welcome', 'Undone', 'Bloodkult', 'Red Tears Of Disgrace', 'Silent Nothingness'.

++

URTO's debut album out now via Punishment 18 Records. The band started their thrashing career in 2000, and are one of ten bands worldwide to whose music is included in GET THRASHED, the documentary about the pioneers of thrash metal and their lasting influence on hard rock and heavy metal produced by Rick Ernst and Rat Skates. Check their MySpace site for music, and more info. http://www.myspace.com/urtoband


++

Defiance has finished tracking the new album for Candlelight Records! Candlelight is looking at a September release date for first album from Defiance since 1992's Beyond Recognition released by Roadrunner Records. http://www.myspace.com/defiancemetal

++



MERAUDER will release their new album, "God Is I", on June 19 via Sweden's Regain Records. Vocalist Jorge Rosado says, "This is one of the most important and brutal records we've ever worked on and it's all worth it!!!"

++

*TRUE COLORS 'RUSH OF HOPE' LP/CD is out now and ready for order. Color vinyl is still available. The preorders are currently in the process of getting mailed out. The CD version is also available and has the Perspective EP as a bonus, order now!

www.myspace.com/truexcolorshc

++

The first taste of DARKEST HOUR's new album, The Eternal Return, is available now on the band's official MySpace page. 'No God,' which was featured on Victory Records Memorial Day Weekend sampler, is now streaming at

www.myspace.com/darkesthour

. The Eternal Return hits stores June 23 on Victory Records, and the entire track list can be found below.

The Eternal Return track list

Devolution of the Flesh

Death Worship

The Tides

No God

Bitter

Blessed Infection

Transcendence

A Distorted Utopia

Black Sun

Into the Grey

++

Brazilian metallers Hibria have posted a music video online for the song "Tiger Punch," which is from their latest album "The Skull Collectors."

++

The Toe Tag World Of Lies Split CD is OUT NOW!!!!

Stop by the Official World Of Lies Website and Check Out what's new

+++++++++++++++++++++++++++++++++++++++++++

New Toe Tag World Of Lies Split CD



Toe Tag World Of Lies Split CD. Toe Tag's 1st offering on CD featuring Blaine, Alex Maggotbrain and Steve O'Ring from The Accused!!! 6 new Grind/ Thrash/ Punk songs from World Of Lies.

Recorded 2009 @ RGP Studios

Click on Image for more info + MP3's

+++++++++++++++++++++++++++++++++++++++++++

World Of Lies

Is available by the following digital music providers

iTunes U.S. - iTunes Australia/N.Z. - iTunes Canada iTunes UK/European Union - iTunes Japan - Rhapsody - Napster - eMusic - Sony Connect - IMVU - Amazon MP3 - Lala - Shockhound - Amie Street - Amazon On Demand - Ebay - Myspace - Verizon V-CAST - Liquid Digital Media - PayPlay - AudioLunchbox - GroupieTunes - Ruckus

+++++++++++++++++++++++++++++++++++++++++++

Our final new item this week is the World Of Lies "Why" Shirt. Click here for all the info.

++




++

The American/Swedish collaboration BONE GNAWER, which features the legendary Kam Lee (Massacre/ex-Denial Fiend), Rogga Johansson (Paganizer), Ronnie Bjornstorm (Ribspreader, Hate Ammo) and Morgan Lie (Naglfar) is readying to unleash their debut album, "Feast Of Flesh." An early June 2009 release date is to be expected."Feast Of Flesh" is currently streaming in its entirety on

the band's MySpace player

as well as

their label's

. The stream will be available for a limited time only.Here's the complete tracklisting for "Feast Of Flesh":1. Feast Of Flesh *

2. Sliced And Diced

3. Cannibal Cook-Out

4. Make You Die Slow

5. Hammer To The Skull *

6. The Saw Is Family

7. Hatchet Face

8. Defleshed And Skinned *

9. Anthropophagus Beast

10. The Lucky Ones Die FirstThe record includes guest vocals from Killjoy of Necrophagia (on "Defleshed And Skinned"), Stevo do Caixao of Impetigo (on "Feast Of Flesh") and Dopi of Machetazo (on "Hammer To The Skull").++

Dutch black metal band Carach Angren has issued the following statement about preparing to record a new album:"CARACH ANGREN – STOP – RECORDING IN AUGUST – STOP – ALBUM NAME: DEATH CAME THROUGH A PHANTOM SHIP – STOP – RELEASED END 2009 VIA MADDENING MEDIA – STOP – SAVE YOUR SOULS – STOP"On their pillage through the seven sickening seas, the haunted Dutch four-master CARACH ANGREN boarded countless freighters and encountered frightening boats to witness a story of naval terror and elemental fright - for it is them who beheld as 'DEATH CAME THROUGH A PHANTOM SHIP'!"As of August 2009, CARACH ANGREN will call at a port to record a report of what should have better remained submerged in the fathomless depths of the Oceans."It shall be by the end of 2009 then when MADDENING MEDIA will open their cursed chest and unleash the haunting contents upon the masses."++

Finnish female fronted band Amberian Dawn has issued the following announcement about an album release party for the latest album "The Clouds of Northland Thunder:""Amberian Dawn welcomes you to join the album release party/gig on 23.5.2009 at Gloria Helsinki (Pieni Roobertinkatu 12), Finland. Doors open at 7 pm, showtime at 9 pm. Supports: Adamantra & Soulcage. Tickets 8 €."Check out the

travel guide

."++

Zao has issued the following announcement about releasing an early studio album on vinyl:"Yup. Broken Circles Records is putting out a 1000 copy pressing of Where Blood And Fire Bring Rest on vinyl. First time it's seen a vinyl release. Ever. "While WE don't really have a hand in this one, we've given our blessing and are sitting on the sidelines watching how it goes down to see if there's enough demand to put OTHER stuff out. I mean, think about it. A certain ANALOG recorded album getting the vinyl treatment it deserves? double picture-disc set of Funeral of God?? the possibilities are endless.++

Chicago black metallers Withering Soul have issued the following statement about appearing on a Running Wild tribute album:"Withering Soul in conjunction with Jens Pohl, Jörn Rüter of Remedy Records and Tim Anders of Pitch Black Productions are proud to announce that Withering Soul will be recording a track on a new tribute album dedicated to Germany's legendary pirate-themed metal band, Running Wild."The album to be entitled 'ReUnation – A Tribute To Running Wild' is set to be released in the fall of 2009 by the well-known Hamburg-based label Remedy Records. The album will be released as a limited 2-CD set for the price of a normal CD."Running Wild released their first record 'Gates To Purgatory' in 1984 and has since released twelve additional albums. The band recently announced that this years Wacken Open Air Festival would be the band's last live performance of their career.++

Heavy metal icon Ozzy Osbourne is appearing in another commcercial for mobil phone company Samsung at the moment. You can check it out below. This is to promote the new Samsung Jack which is available exclusively to AT&T customers

+

Danish metallers As We Fight are currently streaming their entire upcoming new album "Meet Your Maker" online at their

MySpace page

. The album is currently set to be released on May 25th in Denmark and then world wide on May 29th.

++ Have Heart has announced their "End of the World" North American summer tour. Have Heart has announced a number of summer tour dates with Shipwreck a.d., Bitter End, End of a Year, Cruel Hand, and more. The latest tour dates follow:Have Heart, Shipwreck, Cruel Hand, Bitter End

08/15: Portland, ME @ Station

08/16: Quebec City, QC @ L'Anti

08/17: Montreal, QC @ Underworld

08/18: Toronto, ON @ Kathedral

08/19: Sudbury, ON @ Jubilee Center

08/20: Thunder Bay, ON @ Kilroys

08/21: Winnipeg, MN @ War On Music

08/22: Regina, SK @ The Exchange

08/23: Calgary, AB @ Cresent Heights

08/24: Edmonton, AB @ Bonnydoon

Wisconsin based one man band Opius is currently streaming the song "Beckoning" online at the band's

MySpace page

. The track is from the upcoming album "dimINnuendo," which will be released on July 4th. The track listing for the album will be as follows:1. Die Tonight

2. Angel

3. The Mirror

4. Found My Way

5. Suffocate (My Fire)

6. Shallow

7. Before I Break

8. Beckoning

9. Another Brick

++

Wretched has released a

controversial new music video

. Here's the description from the press release:"In order to continue on their path of carnage, North Carolina's WRETCHED came to the conclusion that they needed something visually striking to hit the pulse of the metal community. They came up with a video concept that would be so heinous, gory and unsettling that it would make Lucio Fulci and Eli Roth cry themselves to sleep. With Director Scott Hansen at the helm, WRETCHED's 'A Preservation of Immorality' outdid any preconceived notions and has proudly claimed the title of 'The Bloodiest Music Video Ever.' However, making the gruesome marriage of a horror film and music video come to fruition was not an easy task. The cast and crew were up for 30 hours straight, drenched the entire time and ruining a brand new bass guitar after being completely soaked in blood. After 72 hours of clean-up and days locked inside an editing room, WRETCHED is proud to unleash this horrific accomplishment at last. This video is not for the weak-stomached or the faint of heart, but, if you are up to the challenge, it can now be viewed at

BloodiestMusicVideoEver.com

. 'A Preservation of Immorality' evoked nausea, disgust, and (for the blood thirsty) lechery from the 10,000 people who were brave enough to view a first look over the weekend. Watch now, if you dare, and be repulsed by the Bloodiest Music Video Ever!"A note to viewers: you must be 18 years of age or older to view such brutality."

++

Meshuggah has announced the following additional tour dates:6/5 - Tampere, Finland - Sauna Open Air Festival

6/12 - Donington Park, England - Download Festival

6/26 - Gothenburg, Sweden - Metaltown Festival7/3 - Kristiansand, Norway - Quart Festival

7/10 - Bucharest, Romania - My Metal Festival

7/11 - Nijmegen, Holland - Fortarock Festival

7/12 - Krakow, Poland - Knock Out Festival

7/18 - Hultsfred, Sweden - Sonisphere Festival

7/24 - Lorca, Spain - Lorca Rock Festival

++

Graves of Valor's Relapse debut "Salarian Gate" is currently streaming in its entirety

here

. The album will see its North American release date next Tuesday, May 26th followed by an international release on June 1st. Salarian Gate was recorded at Mana Recording Studios with engineer Brian Elliott.The band has also lined up two record release shows in support of "Salarian Gate's" release, including a free in-store performance and signing session at Earshot Records in Greenville, SC. The second show will take place in the band's hometown of Florence, SC at Spin.

++

Sigh has issued the following update about shooting a new music video:"What started off as a simple rights and clearances query has led to a creative partnership between Japanese black-metal heroes Sigh, and Canadian director David Hall. 'I wrote the band to ask for permission to film them at this year's Maryland Deathfest, and to film them checking out the sights of Baltimore,' Hall explained, describing how the partnership came about, 'Dr. Mikanibal (vocals and saxophone in Sigh) asked me if I could film them playing their instruments outside, and they would find someone else to edit it, so I asked 'why don't you just let me make you a video?' A long time fan of the band, Hall is ecstatic to be directing the video for 'Prelude to the Oracle,' a track off the forthcoming 'Scene's from Hell,' due out in the near future on The End Records. "Hall will be in Baltimore to film 'Maryland Deathfest the Movie,' a feature about the 7th annual Maryland Deathfest music festival, but will make time to direct the video he and the band developed the concept for. 'We're going to be shooting in this amazing park called 'Druid Hill Park,'' Hall said from his London home, 'and we're going to shoot at parties, on the street and in our hotel rooms. The concept and story are a secret, but there will be blood, that much I can say. And we need extras!!! "If you want to be in a cool Sigh video, email me at dhall@handshakeinc.com and we'll talk.' Hall has directed the feature films – 'Axis of Eden the Feature Film,' based on the album of the same name by Supernova Records' Today is the Day, and 'Disgorge, Mexico the Movie,' for Quebec's Fuck the Facts, which will be out later this year on Relapse Records. Maryland Deathfest The Movie will be Hall's third production, and the second production of his newly formed company 'Handshake Inc.'"For more information contact David Hall – 519 859 1136 – dhall@handshakeinc.com"

++

For the first time in four years, punk trio Blink-182 performed live on May 17th. Bassist Mark Hoppus explained in his Hi My Name is Mark blog that the gig took place at a private party to unveil the new T-Mobile Sidekick at Hollywood's Paramount Pictures. Drummer Travis Barker was already on the bill with DJ AM, as were Blink's summer openers Weezer, so Blink were asked to serve as the evening's surprise ending. According to AltPress (who have shaky fan footage from the show), the trio played three songs, opening their set with Take Off Your Pants And Jacket's "The Rock Show.

++

ANNIHILATION TIME IS COMING OVER TO EUROPE TO RUIN YOUR FINE NATION ONCE MORE!!!

Quite simply the most powerful band in the world at the moment. Forget about the once-great dinosaur bands still roaming the earth (Metallica, Blue Oyster Cult, Winger): their time has past. This planet's future lays in the hands of the mighty Annihilation Time, who day by day, are slowly creeping their raunchy rock and roll across every inch of this dying heap of shit we call a world.

++

COALESCE see a third preview track, "The Purveyor Of Novelty And Nonsense", from their forthcoming album OX posted online now exclusively via

Noisecreep.com

. The first two preview tracks, "Wild Ox Moan" and "Questions To Root Out Fools", can also be heard online now via the band's MySpace page:

www.MySpace.com/COALESCE

.

++

REVOLUTION MOTHER unveil new myspace and songs

FULL-LENGTH: "ROLLIN' WITH THA MUTHA" OUT JULY 6th

++

Glenn Hughes introduces new Danish guitarist Søren Andersen

++

BLACK MAJESTY TO ENTER STUDIO IN AUGUST 2009

Australian melodic power metallers BLACK MAJESTY will enter the studio in August 2009 to begin recording the follow up to 'Tomorrowland', tentatively due in early 2010 via Limb Music Products. Recording, mixing and mastering sessions are set to take place in Australia, Slovakia & Germany. Song titles set to appear on the new cd include: Two Hearts, Wish You Well, God of War, Witching Hour and Far Beyond.

Black Majesty will support Paul Dianno of Iron Maiden fame on three of his forthcoming Australian tour shows:

Friday 29th May 2009 - Governor Hindmarsh, Adelaide, Australia
Saturday 30th May 2009 - Hifi Bar & Ballroom, Melbourne, Australia
Saturday 6th June, 2009 - Manning Bar, Sydney, Australia

www.blackmajesty.com
www.myspace.com/blackmajesty
www.limb-music.de

++

Dutch metallers The Embodiment have issued the following statement about calling it a day:

"After almost 15 years of growing from nothing to what we are now, we decided yesterday that we are going to pull
the plug on The Embodiment. Due to personal and musical changes, we are currently not able to continue with what we do.
Maybe in the future we might meet again in some other possible way. Thanks to everyone who supported us in the past and now.
We won't forget you."

++

Swedish thrash trio

VÖRGUS

will release its second full-length album,

"Hellfueled Satanic Action"

, in June/July via French underground label

Inferno Records

. The CD was recorded at

Solnasound Recording

, produced and mixed by

Mike Wead

(

KING DIAMOND

,

MERCYFUL FATE

,

MEMENTO MORI

).

"Hellfueled Satanic Action"

track listing:

01.

Hellfueled Satanic Action

02.

Chilling Killing

03.

In Metal We Trust

04.

Down In Flames

05.

Hell Hell Satanas

06.

Headhunter

07.

Slave

08.

Kill To Live To Kill

09.

My Beloved

Two songs are available for streaming at

www.myspace.com/vorgus

.

++

++

++

Let the world tremble! Metal Blade Records and Slave Pit Inc. have joined forces again to announce the re-signing of the mighty GWAR…here we see

Metal Blade Owner & CEO Brian Slagel and GWAR lead singer Oderus Urungus holding the carefully crafted document that spells DOOM for the human race. U

ntold legions of slaves are already laboring without pause to prepare the world for the first release in what shall go down in history as the most savage

GWAR assault upon the human race to date! Ready the butchers block! Lust in Space, the new album from GWAR, out in August on Metal Blade Records!

++


TYRANTS BLOOD, the Vancouver, British Columbia, Canada-based metal band comprised of ex-members of BLASPHEMY, WITCHES HAMMER, INFERNAL MAJESTY,
ABUSE, OMEGACROM and MECHA MESSIAH, has posted a new song, "Cast Into Hell", on the group's MySpace page.
The track comes off TYRANTS BLOOD's new album, "Crushing Onward Into Oblivion", which is due out later this year via Invictus Productions. It is the group's
first effort to feature ex-INFERNAL MAJESTY vocalist Brian "Messiah" Langley.

++


Veteran German Thrahsers PARADOX will release their fifth album, "Riot Squad", on October 26, 2009 via AFM Records. Songtitles set to appear
on the the follow-up to last year's "Electrify" soon to be announced.

++


Swedish metallers CHAINWRECK have just released their second album, "A Season Of Hates Perfection", via ADR Production. The CD was mixed and mastered by Jonas Kjellgren (SCAR SYMMETRY) and features the following track listing:

01. The Funeral Mantra
02. They
03. Dark Times
04. A Season Of Hates Perfection
05. Liberation
06. No To Self
07. Given To Burn
08. Black Is The Path Of Dying
09. Filthridden
10. Blood Of The Grunge

++


"10.000 Devils", the new video from Danish thrashers ARTILLERY, will make its online debut on June 18 via YouTube.
The track comes off the band's forthcoming fifth album, "When Death Comes", whcih is scheduled for release in Europe on June 15 (via Metal Mind Productions),
in Japan on July 23 (King Records), and in North America on August 11 (MVD). The CD was recorded at Medley Studios in Copenhagen with producer Søren Andersen (guitar player in Oliver Weers' solo band) at Medley Studios in Copenhagen. A video for the song "10,000 Devils" was shot this past Thursday and will be unveiled when the album is released.


++


Reunited California-based metallers DÉTENTE — featuring vocalist Ann Boleyn (HELLION) alongside original DÉTENTE members
Dennis Butler (drums), Caleb Quinn (guitar) and Steve Hochheiser (bass) — have begun pre-production work on their new album,
titled "Decline". The effort will be engineered by Bill Metoyer, who has previously worked with SLAYER, CORROSION OF CONFORMITY,
D.R.I. and SACRED REICH, among others.
http://www.myspace.com/detenterna

++


Los Angeles thrashers WARBRINGER have posted another new song, "Prey For Death", on the band's MySpace page. The track comes off
the group's sophomore album, "Waking Into Nightmares", which is scheduled for release on May 19 via Century Media Records. The CD
was mixed by Zack Ohren (SUFFOCATION, ALL SHALL PERISH) and the cover artwork was created by esteemed artist Dan Seagrave (MORBID ANGEL, ENTOMBED).

++


Reformed Dutch death metal outfit ASPHYX — Martin van Drunen (vocals), Wannes Gubbels (bass/vocals),
Paul Baayens (guitar) and Bob Bagchus (drums) — has posted a new song, "Scorbutics", on the band's MySpace page.
The track comes off the group's comeback album, "Death...The Brutal Way", which is scheduled for release on June 22
via Century Media Records. War Anthem Records will release the LP version of the effort, which was recorded at the
Sonic Assault studio and engineered by Frank Klein Douwel (who is also the band's live sound engineer). Mixing duties were
handled Dan Swanö (NIGHTINGALE, EDGE OF SANITY and BLOODBATH fame) at Unisound in Sweden.
http://www.myspace.com/officialasphyx

++

Message from Middenhelm: We are proud to announce that they have officially signed to UK label Rising Records. Rising records are currently the home to acts such as Trigger the Bloodshed, The Argent Dawn, Nightshade, Many Things Untold and Nato.

Middenhelm will be entering the studio in October 2009 to record 7 tracks for their upcoming yet to be titled CD. The CD will go on general release around November/December 2009.

We are excited about this spectacular news as it means we are one step closer to achiving our goals. We are very much looking forward to working with Rising and their bands in the future. Be sure to keep an eye out for Middenhelm as you will be seeing and hearing a lot more from us in 2009.

http://www.myspace.com/middenhelmuk

++

Multi-national thrashers NIGHTRAGE will release their fourth full-length album, "Wearing A Martyr's Crown", on June 22 (Europe) and August 4 (USA) via Lifeforce Records. The CD was tracked at Studio Fredman in Gothenburg, Sweden with producer Fredrik Nordström (DIMMU BORGIR, ARCH ENEMY, IN FLAMES).

According to a press release, "Wearing A Martyr's Crown" finds NIGHTRAGE more mature than ever, but present is also a distinct will for experimentation and fresh ideas — though always inside the boundaries of what made the NIGHTRAGE name from the beginning; sheer brutality, swirling and soaring melodies and acoustic guitar work to evoke scenes and emotions of the deepest melancholy. Delving into a multitude of musical and lyrical vistas, this fourth opus from the international melodic death metal martyrs deals with a multi-layered journey into the darkest depths of the human psyche, the futility of human behaviour and the most dimly lit corners of the untold arcane. Expect to have these eleven incantations burn your soul, yet leaving you wanting to come back for more."

++


Progressive UK Metallers Speedtheory, has made a brand new song available for your listening pleasure.
The band says the following in a brief message: "hope u like it, its like symphonic-progressive-groove-core help me add some more to that lol.
its in a video so u dont even have to go anywhere to give it a quick blast, let me know what u think"
http://www.myspace.com/speedtheory

++


TESTAMENT is offering fans the once-in-a-lifetime opportunity to choose what songs they would like to hear during the band's upcoming North American headlining tour! The poll is being conducted on the band's official MySpace page and can be found here.

There are three set lists fans can vote on:
* Set A – The Legacy full album + 'Best Of'
* Set B – The New Order full album + 'Best Of'
* Set C - The Persecuted Won't Forget, Practice What You Preach, Into the Pit, Dog Faced Gods, Raging Waters, More Than Meets The Eye, Demonic, True Believer, The Legacy, Over the Wall, The New Order, Souls of Black, First Strike Is Deadly, Disciples of the Watch, D.N.R., Three Days in Darkness, The Formation of Damnation

Each city's set list will be open for voting, so make sure to visit http://www.myspace.com/testamentlegions and make your voice heard!

++


ANTHRAX drummer Charlie Benante is offering an exclusive listen to the band's new album, "Worship Music", via TheLiveLine. The song "Earth On Hell" can be heard on Benante's "audio blog" by calling (888) 775-4786.

About TheLiveLine: In the spring of 2008, MEGADETH mainman Dave Mustaine and friend Scott Holmen approached the founders and president of SmartReply, Inc. with Dave's concept of using their technology to engage fans and artists. This innovative platform would serve as a way for fans to let the artists know what they are up to and for artists to keep fans informed of what is going on in their world.


In the summer of 2008 a Beta version of TheLiveLine.com was released and it was a smashing success. Fans and artists engaged in communication via mobile phone (voice and text messaging) and the TheLiveLine web site, which gave them exactly what they were looking for — up-to-the-minute information from each other.

ANTHRAX's first new studio album in six years, "Worship Music", is currently being mixed for a tentative October release.

The band will bring its brand of New York metal to Oklahoma when it kicks off the third annual, four-day Rocklahoma festival set for July 9-12 in Pryor, Oklahoma. ANTHRAX will headline the festival's July 9 opening night.

ANTHRAX's Rocklahoma festival appearance will be in support of "Worship Music" and the May 12 release of the limited edition, three-record vinyl reissue of the band's first album, "Fistful of Metal", which originally came out twenty-five years ago.

"Worship Music" will mark the studio debut of singer Dan Nelson who joins long-time members Benante and Scott Ian (rhythm guitar), Frank Bello (bass) and Rob Caggiano (lead guitar).

The Rocklahoma festival will be ANTHRAX's only North American concert appearance until they launch their own major trek here later this year.

++

A video of Mastodon's performance of the song, "Oblivion" on the David Letterman Show has been posted online. You can check it out below. "Oblivion" comes from the bands latest album, "Crack The Skye" which was released on May 5th and has been receiving rave reviews from fans and critics alike.

++

Welsh ragga-metal group Skindred has uploaded two videos of themselves at work on their brand new record, "Jumping The Shark." You can check them out below. The record is expected to be released this Fall and the band will be doing headlining tours in both the United Kingdom and the United States this year to promote it.

++

Islamic ambient doom band Moses has posted several clips online from their latest album "al-Sharia," which was released on March 10th via Kapustin Yar Records. The clips can be heard on the band's

MySpace page

.

++

Avant-garde Norwegian metallers Fleurety have announced that they will be releasing a new 7" vinyl EP titled "Ingentes Atque Decorii Vexilliferi Apokalypsis." The cover art for the album can be viewed

here

. No official release date has been set at this time.

++

Converge is reportedly recording their new album. They're in the studio recording a new album over at Godcity (Kurt Ballou's studio).

++

German heavy metal legends Accept have announced that they will be returning this year with former TT Quick vocalist Mark Tornillo. The band will be releasing a new studio album this year with a world tour to accompany it. You can check out an audio sample of the new lineup performing the classic song, "Balls To The Wall" by heading to their

official website

.The band lineup is now as follows:Mark Tornillo - Vocals

Wolf Hoffmann - Guitars

Herman Frank - Guitars

Peter Baltes - Bass

Stefan Schwarzmann - Drums++

German metallers Neaera are currently streaming their entire new album "Omnicide – Creation Unleashed" online at their official

MySpace page

. The album is set to be released in Europe on May 25th and in North America on May 26th.The track listing for the album is as follows:1. I Loathe

2. Prey to Anguish

3. The Wretched of The Earth

4. Grave New World

5. Age of Hunger

6. Caesura

7. Omnicide

8. In Near Ruins

9. The Nothing Doctrine

10. I am The Rape

++

Ibex Moon Records has issued the following announcement about Goreaphobia planning to record an upcoming show for a DVD release:

"Since reforming last year, legendary extremists Goreaphobia have been waiting to unleash hell upon the masses. On May 16th, 2009 they get that chance. As one of the three featured acts at the May Metal Massacre in Allentown, PA (Total Fucking Destruction and Anal Blast round out the top of the bill), Goreaphobia promise to lay waste to those in attendance with a blistering mixture of old material and brand new tunes from their upcoming, Mortal Repulsion [Ibex Moon Records]. In addition, Goreaphobia would like to announce plans to film the event for a DVD which will span the history of the band. Guitarist Alex Bouks added these comments: 'We are recording footage for a DVD at The Sterling Hotel in Allentown,PA.The DVD will include songs from our new record Mortal Repulsion as well as the old classics. We plan on releasing the DVD later this year that will also include old footage of interviews with the band members.'

"The May Metal Massacre will take place on Saturday, May 16th

++ Savannah, GA's Baroness has announced a month long North American tour alongside Clutch. The summer tour will kick off on July 9th and include a free show in Chicago, IL as part of the annual Kuma's Corner Block Party.Baroness has recently entered the studio to begin work on their second full length and follow up to 2007's "Red Album." The band is working with the Grammy-nominated producer / engineer John Congleton (EXPLOSIONS IN THE SKY, THE POLYPHONIC SPREE, THE ROOTS, BUDDY MILES, BLACK MOUNTAIN) on the still untitled album. A fall 2009 release date is expected.

++ Suicide Silence has announced that their upcoming album "No Time To Bleed" will be released on June 30th via Century Media.The track listing for the album will be as follows:1. Wake Up
2. Lifted
3. Smoke
4. Something Invisible
5. No Time To Bleed
6. Suffer
7. …And Then She Bled
8. Wasted
9. Your Creations
10. Genocide
11. Disengage

++ Susperia has issued the following announcement about a temporary live replacement for their vocalist Athera as he recovers from open heart surgery:"Athera has now left hospital and is back home recuperating. He is working on getting himself back into working order and is aiming to be back on stage soon. We'll keep you updated on his progress. "Only a few days to go until 'Attitude' hits the stores and we hit the UK for some serious metal madness! We've left it a bit late but we can now tell you that Bernt Fjellestad from the Norwegian band Guardians Of Time will stand in for Athera on the UK tour. We've been rehearsing with him and it's all sounding great. Athera has even been down to rehearsals to give him some tips!"

++ Australian power metallers Empires of Eden, featuring Stu Marshall of Paindivision and Dungeon, have announced that their upcoming album will be titled "Songs Of War And Vengeance."The track listing for the album will be as follows:1. Dawn of fire ( intro)
2. New Hope
3. Empires of Eden
4. The Reckoning
5. Through Eternity
6. Scars of Innocence
7. Dark Religion
8. Blood of an Angel
9. Fires of Torment
10. Black endings / Echoes of Oblivion

++ The Romanian Rock City Open Air Festival 2009 will take place August 20 - 23 in Fetesti. The currently confirmed bands for the festival include:Agathodaimon, Amon Amarth, Ancient Rites, Belphegor, Betrayer, Blaze Bayley, Blood Red Throne, Brainstorm, Candlemass, Mayhem, Solitude Aeturnus, Dew Scented, Snapjaw, Euphobia, The Cold Existence, Crossover, Dawn of Destiny, De Profundis, Eastern Front, Paul Dianno, Einherjer, Ghamorean, Hollenthon, Immortal, Infected Rain, Lacrimas Profundere, Lake of Tears, Moribund Oblivion, Onslaught, Overgarven, Primal Fear, The Revenge Project, Sinner, Sirenia, Stormlord, Theatres des Vampires, Trail of Tears, and Vendetta.

++ Anvil has posted a new video online of members Steve Ludlow and Robb Reiner appearing on the Jimmey Kimmel Live show on May 14th. The video, which can be viewed below, includes the band discussing their upcoming album "Juggernaut Of Justice."

++
Scottish pirate metallers Alestorm have posted a new video online for the song "Nancy The Tavern Wench," which comes from the bonus DVD on their upcoming album "Black Sails At Midnight." The video can be viewed below. "Black Sails At Midnight" will be released on June 1st in Europe and June 2nd in North America.

++

Supporting bands for the "Unleashing The Extreme" Tour have been announced. The tour features three of Australia's highest caliber metal bands on one devastating bill: Psycroptic, The Amenta and Ruins. The tour will kick off in Western Australia, before winding its way through Queensland, ACT, NSW and Victoria.Supporting bands for individual tour dates are listed below:June 4th - Players Bar, Mandurah*^ with Plague

June 5th - YMCA HQ, Leederville (AA)*^ with Malignant Monster, Sworn To Thanatos

June 6th - The Rosemount Hotel, Perth^ with Nails Of Imposition, Deathfuckingcunt

June 11th - Brannigan's, Gold Coast* with The Meat Grinder

June 12th - Rosie's, Brisbane with Laceration Mantra

June 13th - Sands Tavern, Maroochydoore* with Ablaze Withsin

June 19th - The Basement, Canberra with Punishment

June 20th - The Manning Bar, Sydney (Lic/AA) with Dred

June 21st - Cambridge Hotel, Newcastle with Black Asylum

June 26th - The National Hotel, Geelong with Tenth Dan

June 27th - The Corner Hotel, Melbourne with Tenth Dan, Guild Of Destruction

June 28th - TBC Melbourne (U18)*Door sales only

^The Amenta not playingAll presale tickets will recieve a free STOMP sampler cd. Tickets are available from the following outlets:Perth - Moshtix

Brisbane - Oztix

All NSW Shows - Moshtix

Geelong - Oztix

Melbourne - The Corner Hotel++

Thrash metal outfit Warbringer has posted their new music video online for the song, "Severed Reality." You can check it out below. The song will appear on the bands new studio album, "Waking Into Nightmares" which is to be released on May 19th.

++ Norway's Virus has posted an untitled demo song online at their

MySpace page

. The band issued the following update about the track:"An old rehearsal track has been added. This is a forgotten song from the Carheart days that we recently re-discovered and have decided to include on the next album.

++"A new, as of yet untitled demo track has been posted. It's drums and guitars only and is from a pre-prod session we recently did. Enjoy!"

Myspace Music will premiere the new music video from BLEEDING THROUGH for the song "Germany" on Tuesday, May 19. Produced by Ignore Entertainment, it showcases some of the dark themes of the song.The band is finishing up their co-headline tour of Europe with Darkest Hour this week with shows in the UK and Germany, and just added some dates in Mexico for July.

++

New York based extreme metal pioneers SUFFOCATION have upload the new song "Cataclysmic Purification" to

their Myspace page

. The track is taken from their forthcoming Nuclear Blast Records debut entitled "Blood Oath," set for release on July 14 (North America). This will mark SUFFOCATION's 20th anniversary as a band and as one of metal's most important and innovative artists.

++

Australian black metallers Nekrasov are currently streaming the tracks "Tramp and Void 2" and "Tramp and Void 3" online. The songs can be heard on the band's official

MySpace page

.

++

French metallers Gorod have posted another new song online from their upcoming album "Process of a New Decline." The track "Programmers of Decline" can be heard on the band's

MySpace page

. "Process Of A New Decline" is due to be released this summer on Willowtip Records in North America and June 1st on Listenable Records in Europe.

++

Old Man's Child is currently streaming the new song "Ferden Mot Fiendens Land" from their upcoming album "Slaves of the World" online at their

MySpace page

. The album will be released in North America on May 19th and in Europe on May 18th through Century Media.

++

Canadian metallers Augury have posted the new track "Aetheral" online at their

MySpace page

. The song is from their upcoming album "Fragmentary Evidence," which will be released on August 11th in North America and July 17th in Europe through Nuclear Blast.

++

New Wave Of British Heavy Metal veterans Praying Mantis has posted their new music video online for the song, "Turn The Tide." You can check it out below. The song will be featured on the bands forthcoming new studio album, "Sanctuary" which will be released by Frontiers Records on June 5th in Europe and on July 14th in North America.

++

Bay Area thrash metal veterans Heathen has announced that they will be releasing their new studio album, entitled "Evolution Of Chaos," on July 20th through Mascot Records. This will be the bands first album of new material since "Victims Of Deception" which was released in 1991 through Roadrunner Records. The tracklisting is as follows:1. Dying Season

2. Control By Chaos

3. No Stone Unturned

4. Arrows Of Agony

5. Fade Away

6. A Hero's Welcome

7. Undone

8. Bloodkult

9. Red Tears Of Disgrace

10. Silent Nothingness++

Tunisian progressive metal band MYRATH announced the title of new studio album as "Desert Call." Mixing is completed and mastering in House of Audio (Germany) is now in progress.The band commented: "We would have hoped to release the album earlier as recording was completed since November 6th, 2008; however we have elected to dedicate more time to mixing / producing process so as to insure that the result will meet or exceed everyone's expectations"++

Amorphis will be streaming their forthcoming album, "Skyforger," in its entirety on the band's MySpace for a whole week starting Wednesday, May 20. "Skyforger" is due May 27th in Finland, May 29th in the rest of Europe, and sometime later this summer in North America.

++

Pain's brand new video for the song "Monkey Business" from the latest album, "Cynic Paradise," has been posted online on Nuclear Blast's YouTube profile. It was recorded by Denis Goria in Paris on April 23 & 24 during Pain's European tour with Nightwish. Check it out

here

.

++

Fallen Martyr presents from their upcoming EP titled "The Six Roots of True Will" a live video of "The Man Becomes the Prophet."

++

Mono recently played two sold out shows with a symphonic orchestra in New York City. You can watch an

interview with Taka and multiple video clips here

as well as one more video clip of the performance below.

++

Australian melodic power metallers Black Majesty will enter the studio in August 2009 to begin recording the follow up to "Tomorrowland," tentatively due in early 2010 via Limb Music Products. Recording, mixing and mastering sessions are set to take place in Australia, Slovakia and Germany. Song titles set to appear on the new CD include: Two Hearts, Wish You Well, God of War, Witching Hour and Far Beyond.Black Majesty will support Paul Di'anno of Iron Maiden fame on three of his forthcoming Australian tour shows.Paul Di'anno Australian Tour 2009 - supported by Black Majesty:Fri 29th May 2009 - Governor Hindmarsh, Adelaide

Sat 30th May 2009 - Hifi Bar & Ballroom, Melbourne

Sat 6th June, 2009 - Manning Bar, Sydney++

Deftones will be making their first ever appearance in South Korea this summer at the Pentaport Festival. The band will be headlining July 25, the Saturday night of the weekend long festival. More information will be revealed soon.

++

Florida death metal band, Massacre, has issued the following update regarding their upcoming EP: "Kam Lee shall return to doing MASSACRE with an EP of 4 classic tunes - re-recorded and brought up to date. Totally for the honor of the old school fans! No TRENDS here!""The 4 classic tunes to be represented on this EP will be: 'Aggressive Tyrant,' 'Clangor Of War,' 'Infestation Of Death,' and 'Perpetual Domination.'"++

Iced Earth drummer Richard Christy has issued the following announcement about working on a new solo album:"Sal and I will also be appearing at a cool concert festival called Bama Jam in Enterprise, AL on Saturday June 6th. We'll be hanging out with everybody and announcing some of the bands, it's gonna be a lot of fun! "I'll also be making an announcement soon about the metal album that I'm recording this summer. I've been playing guitar a ton in the last several years and for about the past two years I've been writing a lot of metal music which I'm really proud of and can't wait to get in the studio to record! I've been a metal head since I was 8 years old and I can't wait to get into the studio to pound on the drums and record some crushing new metal music!++

Philadelphia's mewithoutYou have posted a new song, "the Fox, the Crow and the Cookie," on their

MySpace page

. The song is off their upcoming album, "It's all crazy! It's all false! It's all a dream! It's alright," which will be available in stores and online on Tuesday, May 19th.

++

Folsom, Lionheart, Life or Death and Suffer the Loss have announced these dates for their summer tour:May 21 2009 8:00P @ Eastside Joes Las Vegas, Nevada

May 22 2009 8:00P @ Open Aired Yuma, Arizona

May 23 2009 8:00P @ Jacobs YMCA Tucson, Arizona

May 24 2009 8:00P @ The Compound Albuquerque, New Mexico

May 25 2009 8:00P @ The Way Lubbock, Texas

May 26 2009 8:00P @ Rock Bottom San Antonio, Texas

May 27 2009 8:00P @ Seven Days Tavern Laredo, Texas

May 28 2009 8:00P @ Bar Ibex Monterrey, Nuevo León

May 29 2009 8:00P @ Nikki Rowe VFW Hall McCallen, Texas

May 30 2009 8:00P @ Fitzgerald's Houston, Texas

May 31 2009 8:00P DAY OFF, BBQ Houston, Texas

Jun 1 2009 8:00P @ Red 7 Austin, Texas

Jun 2 2009 8:00P @ Thirsty's New Braunfels, Texas

Jun 3 2009 8:00P @ H&H Shreveport, Louisiana

Jun 4 2009 8:00P @ TBA Madison, Alabama

Jun 5 2009 8:00P @ Blackbox Collective Orlando, Florida

Jun 6 2009 8:00P @ The Dugout Miami, Florida

Jun 7 2009 8:00P @ Transitions Skate Park St. Pete/ Tampa, Florida

Jun 8 2009 8:00P @ Sector 7G Augusta, Georgia

Jun 9 2009 8:00P @ The Soapbox Wilmington, North Carolina

Jun 10 2009 8:00P @ TBA Raleigh, North Carolina

Jun 11 2009 8:00P @ Sidebar Baltimore, Maryland

Jun 12 2009 8:00P @ Mojo Wilmington, Delaware

Jun 13 2009 8:00P @ Nagatuck American Legion Nagatuck, CT

Jun 14 2009 8:00P @ The Silo Reading, PA

Jun 15 2009 8:00P @ Europa Brooklyn, New York

Jun 16 2009 8:00P @ Bogies Albany, New York

Jun 17 2009 8:00P @ The Penny Arcade Rochester, New York

Jun 18 2009 8:00P @ The Forward Hall Erie, Pennsylvania

Jun 19 2009 8:00P @ The Subculture Pittsburgh, Pennsylvania

Jun 20 2009 8:00P @ The Lions Den Altoona, Pennsylvania

Jun 21 2009 8:00P @ TBA Toledo, Ohio

Jun 22 2009 8:00P @ TBA Columbus, Ohio

Jun 23 2009 8:00P @ The Mixtape Cafe Grand Rapids, Michigan

Jun 24 2009 8:00P @ The Grotto Port Huron, Michigan

Jun 25 2009 8:00P @ The Black Sheep Springfield, Illinois

Jun 26 2009 8:00P @ The Almighty Garage Chicago, Illinois

Jun 27 2009 8:00P @ TBA St. Louis, Missouri

Jun 28 2009 8:00P @ The Hi Tone Memphis, Tennessee

Jun 29 2009 8:00P @ The Pinkeye Tulsa, Oklahoma

Jun 30 2009 8:00P @ Lake Lotawana VFW Lees Summit, Missouri

Jul 1 2009 8:00P @ Sokol Underground Omaha, Nebraska

Jul 2 2009 8:00P @ The F.O.E Hall Cannon City, Colorado

Jul 3 2009 8:00P @ The Blast O Mat Denver, Colorado ++

Swedish progressive death metallers SKYFIRE have premiered the song "Esoteric" on "The Entropy League" podcast via METAL INJECTION's podcast network. The track comes off of both the band's "Esoteric" full-length due out in August/September and the still-to-be-announced digital EP due out in June/July. The podcast will is available at

this location

.

++

Having released two critically acclaimed albums on Century Media ("Sweet Vengeance" and "Descent Into Chaos") and the Lifeforce debut "A New Disease Is Born" in 2007, Nightrage takes a fresh and exciting direction while staying truly uncompromising in this new start dubbed "Wearing A Martyr's Crown.""Wearing A Marty's Crown", recorded at Studio Fredman with accomplished producer Fredrik Nordström (In Flames, Dimmu Borgir, At The Gates), represents a long anticipated return to their roots, which have always been firmly planted in the Gothenburg Death Metal soil. "Wearing A Martyr's Crown" finds Nightrage more mature than ever, but present is also a distinct will for experimentation and fresh ideas - though always inside the boundaries of what made the Nightrage name from the beginning; sheer brutality, swirling and soaring melodies and acoustic guitar work to evoke scenes and emotions of the deepest melancholy. Delving into a multitude of musical and lyrical vistas, this fourth opus from the international Melodic Death Metal martyrs deals with a multi-layered journey into the darkest depths of the human psyche, the futility of human behaviour and the most dimly lit corners of the untold arcane. Expect to have these eleven incantations burn your soul, yet leaving you wanting to come back for more.To represent all this in a single song we present to you the opener of the new album, "Shed the Blood",

exclusively on MySpace.

"Wearing a Martyr's Crown" track listing:01. Shed The Blood

02. Collision Of Fate

03. A Grim Struggle

04. Wearing A Martyr's Crown

05. Among Wolves

06. Abandon

07. Futile Tears

08. Wounded Angels

09. Mocking Modesty

10. Failure Of All Human Emotions

11. Sting Of Remorse

12. Holier Than Thou (Metallica cover, Japanese bonus)

13. Failure Of All Human Emotions (demo version, on Japenese + European digipak)++

HER NAME IS CALLA are currently holed up in the studio working on a new record entitled "The Quiet Lamb." They also plan to tour the UK and Europe in August. The tour dates are as follows:05/29 - Leicester - UK | Firebug (

White Noise Festival

)

08/14 - Leicester - UK | Summer Sundae Festival

08/15 - Leeds - UK | Packhorse

08/16 - Newcastle - UK | Cumberland Arms

08/17 - York - UK | Basement

08/18 - Leicester - UK | Firebug

08/19 - London - UK | Buffalo Bar

08/22 - Essen - GER | Coffee Corner

08/23 - Frankfurt - GER | venue tbc

08/24 - Zwolle - NL | Eureka Festival

08/25 - Hannover -GER | Cafe Glocksee

08/27 - Berlin - GER | Schokoladan

08/29 - Groningen - NL | Norderzon Festival++

Swallow the Sun has issued the following statement about parting ways with their drummer:"There is no easy way to phrase this, so let's get straight to the point: due to a mutual decision Pasi Pasanen will no longer be playing with Swallow the Sun."Pasi, as one of the founding members, has been an integral part of the development of the band and it's sound since the beginning back in 2000. We have had good times, recorded 4 excellent albums and done unbelievable amounts of touring together, but now it's time for us to go on our separate ways."Here's Pasi's comments on the situation: 'Lately, I've been having a lack of motivation towards this kind of music and touring. The guys have felt it too and there's no point for me to deny it. It just affects the chemistry in the band too much, so it is time for me to step aside. I've gotten many good friends and some of the best experiences ever touring with StS. About 200 shows in 21 countries is something I never thought I'd get to do, so I want to thank & hail all the great people, friends, bands we've toured with and especially Juha, Jämy, Martti, Aleksi and Mikko for these years. And I'm sure you fans wont be disappointed with the future StS. Me and Juha will continue working together in Plutonium Orange, and you never know what other things the future brings, so: cheers everyone, see you somewhere!'"We wish him well in everything, and Pasi will continue to play with Juha in Plutonium Orange - which is the band that got Swallow the Sun started in the first place - and they are just finishing their debut album."For what it comes to upcoming shows and the new album nothing will change. We won't cancel any shows, and we will enter Fascination Street studios 15th of June to record our next album. More information about everything will follow soon."++

Ayreon front man Arjen Lucassen has issued the following announcement about his new project Guilt Machine seeing a release through Mascot Records:"We're pleased to announce that Arjen's new project, Guilt Machine, will be released by Mascot Records. The

photo at right

shows Arjen and Mascot's Ed van Zijl formalizing the happy arrangement by signing the contracts. The release date will be announced in a later update."We would like to formally thank everyone who submitted an audio message to the Guilt Machine project. Your response to our announcement was overwhelming! We received over 200 messages, far more than we could possibly use on the album. In the end, 19 messages were included on the album, either in between the songs or within the songs themselves. The messages -- in languages ranging from Chinese to Tagalog to French to Russian -- add just the extra personal touch that we were looking for.++

Throne of Malediction has posted a video online of a practice session for the new song "Torn Asunder." The video can be viewed below.

++

Dutch death metal band Cypher has issued the following announcement about looking for a new drummer:"Due to the fact that Koen is getting increasingly busier with his own bands/musical projects (I Chaos/Baggabownz a.o.), Cypher is looking for a new drummer. We are situated in The Hague, Holland."To get an indication of what kind of drummer we are looking for, check the two tracks that are up on our

myspace

!"If you think you're the man for the job and have your own gear, professional attitude, humor and preferably own transportation get in touch with us!!!"Simply write us on our Myspace or via: hatefeed@cyphercore.com"++

The 2009 Thrash and Burn Tour will be running from July 24th to August 30th with Devildriver as the headlining band. Other confirmed bands for the tour include Despised Icon, My Children My Bride, Veil of Maya, Emmure, For the Fallen Dreams, Oceano, Red River Revival, and Periphery. The official listing of dates and cities during the tour has not yet been announced.

++

Heavy metal icon Ozzy Osbourne is appearing in another commcercial for mobil phone company Samsung at the moment. You can check it out below. This is to promote the new Samsung Jack which is available exclusively to AT&T customers.

++

Virginia gothic death metal band, Withersoul, has issued the following update regarding the departure of their male vocalist, Jeremy Shepherd:"After seven years in the band, our vocalist Jeremy is leaving Withersoul to pursue a career in the Army. There was no animosity or 'Behind the Music' -esque drama over this occurrence. We are extremely proud of him, love him dearly as a brother, and we wish him nothing but the best in his new career." ++

A new song has been posted online from the split album "Engangsgrill" from Nattefrost of Carpathian Forest and Fenriz of Darkthrone. The track "My Ship Sailed Without Me" can be heard on the Engangsrgrill official

MySpace page

.

++

Suicide Silence is currently set to release their new album "No Time To Bleed" on June 30th via Century Media. The band has posted a teaser trailer online for the video of the new song "Wake Up," which can be viewed

here

.++

Enslaved are currently streaming two live tracks online from their recent box set "Vertebrae." The songs "Ruun" and "Fusion" can be heard on the Indie Recordings

MySpace page

.++

Minsk have posted a second preview track, "Means To An End," from their forthcoming album "With Echoes In The Movement Of Stone" online via the band's

MySpace page

. "With Echoes In The Movement Of Stone" will see a May 26th North American release date, June 1st internationally.The first preview "Three Moons" can also still be heard online via the band's MySpace page. "With Echoes In The Movement Of Stone" was recorded at Volume Studios in Chicago, IL with the band's Sanford Parker producing the effort.++

Black Sun Aeon, the project featuring Tuoma Saukkonen of Before the Dawn and Tomi Koivusaari of Amorphis, has been added to the line up confirmed to play at the Summer Breeze Open Air Festival 2009. The festival will take place August 13 - 15 in Dinkelsbuhl, Germany.The other bands already confirmed for the festival include:Evergreen Terrace, The Cumshots, Excrementory Grindfuckers. Amon Amarth, Amorphis, Backyard Babies, Battlelore, Before the Dawn, Beneath the Massacre, Brainstorm, Callejon, Cataract, Corvus Corux, Dagoba, Entombed, Epica, Equilibrium, Evocation, Firewind, Ghost Brigade, Grand Magus, Grave, Hate Eternal, The Haunted, Katatonia, Legion of the Damned, Misery Index, Narziss, One Way Mirror, Opeth, Powerwolf, Raunchy, Sacred Steel, Unhelig, Unsun, Vader, Volbeat, Vomitory, Vried, Waylander, Wintersun.++

Belgium's Blött have issued the following statement about shooting a new music video:"We are currently working on a video clip for blött, featuring one of our new song that should appear on our first EP. The scenario of the video is on its way, shooting will occur during june, probably. We will record the EP in june too, so we hope. It might be out around july or august depending on post-production time, and should feature three or 4 songs. The video will be included as a bonus too. The song is called 'Time Mirror'."We will also make a new promo shoot at the end of this month or in June."And we are currently working on organizing a small tour of 5 or 6 dates in Poland for the end of august. We'll keep you posted."Don't forget to come and see us at our Next show in La Louviere if you can."Keep on blötting."++

Heavy metal icons Judas Priest will be releasing a live album in July entitled, "A Touch Of Evil- Live." The record will consist of songs recorded on their tours fom 2005 to 2008 and will feature eleven songs.
++
Finnish metallers Swallow The Sun have issued the following statement about acquiring a new drummer:"We are glad to announce that Kai Hahto (Wintersun, ex-Rotten Sound) will be playing drums on our forthcoming album and live shows next summer. "We have known Kai for years, and we have worked with him earlier when he played with us on our North American tour back in 2007. Knowing what he's capable of behind the drum set we are really excited about working with him again. We are confident that he can deliver drum parts that will not only perfectly fit the trademark Swallow the Sun -sound, but take it even further. We'll start rehearsing with him at the end of this month, and we'll keep you posted on how the album is coming up!"++

The Absence wants you to know that they're headed into the studio...finally. They were supposed to record this past March but were spending more time to make their songs sound as great as could be. They plan to hit the studio in early September. But they're offering a great contest for fans who can shred."I stated earlier this year that we had some Ideas to get the fans involved with the record. Well I guess its time to let the cat out of the bag. We have alot of fans that are guitar players. We thought it would be cool to let them show off the talents that they have. We are holding a contest for our fans to track a guest lead on our new record. We will be releasing the exact details on this contest next week. For now let me just give you the rough Idea of the contest. There will be a demo track section to a song that we will be releasing via-Internet that the fans will be able to download. They will then have to post the lead they come up with on youtube. We will be judging all the leads based on Originality, Melody and Technical ability. If you ask me I think that's pretty F'n cool."++

The guys in Living Sacrifice are back together again, and are recording. A release from Solid State says:"Living Sacrifice are back. After the band's dissolution in 2003, former and current members of the legendary Living Sacrifice went on to join P.O.D. and Evanescence. But now after the band's reunion in 2008, they are in Little Rock, AR with producer Jeremiah Scott recording their first album since 2002's "Conceived in Fire." They will be posting regular updates from the studio at http://www.twitter.com/livingsac and are looking at a fall release for the finished product."++

Ozzy Osbourne may be coming to the big screen. "Wreckage Of My Past" is an intimate documentary that delves deep into the life of music icon Ozzy Osbourne. A sober Ozzy has reached a point of clarity as he looks back on a lifetime of unparalleled success, misdiagnosed disease, unrelenting fear and a recurring dependency on drugs and alcohol. This is a film about reconciling the past and looking toward the future. "Wreckage Of My Past" is expected to hit theatres in 2010.

++

Drowning Pool has released their fourth video off of their latest album "Full Circle." You can watch the music video for "Shame," which follows the third single of "Stitches,"

++

Prepare to be sonically enslaved! Galder (Dimmu Borgir) delivers his darkest, most hateful and intense opus! From monumental, triumphantly marching mid-tempos to insane blast-beat driven passages, melodic, atmospheric synthesizers and a vicious mix of possessed screams and deep growls, Slaves Of The World stands out as a relentless album that exposes many entertaining and diverse facets making it even more fascinating for listeners not necessarily affectionate to the Black Metal tag. Old Man's Child have proven once again that Black Metal can be a serious and captivating form of pitch-black art!Also be sure to check out the new album trailer for 'Slaves of the World' on Youtube now by clicking

here

.++

SWORN ENEMY are one of those few bands that can never be derailed, no matter how many obstacles and hardships are thrown at them. They now return with their most uncompromising and vicious offering yet, Total World Domination, which is set for a June 16th North American release and a June 22nd release throughout Europe. This new effort perfectly blends the band's old-school, beat you down hardcore style with a thrash metal infusion resulting in material that will tear your face off. The scathing new track, "Still Hating," is now streaming at the band's newly designed MySpace page by clicking below. Prepare to be annihilated.These maniacs recently embarked on a massive North American headlining tour, Trendkilla 09. The run, which kicked off on May 1st also features For The Fallen Dreams, ABACABB, Suffokate and Thick As Blood in the supporting slots. Either see below or visit their MySpace page to view their complete touring itinerary.Lorenzo Antonucci (guitars) further comments: "It's been a long time coming, we haven't hit North America in over a year. We are very excited to be playing all the markets we are hitting on this run because most of them we have never even played before. We are playing the Blood For Blood cover song that we recorded for our new album exclusively for Europe, but the people in the U.S. can catch it live. We have some amazing new Mamaluke TV footage coming soon. Just wait, you won't believe this shit."This is also our test ground for playing the new songs off of our new album, Total World Domination, which is our hardest album yet. It's a good mix of As Real As It Gets and Maniacal, but fucking harder. I know everyone says that their new album is the best album yet and the fans are probably sick of hearing that but I must say this is a pretty fucking ignorant album. The kids have been going off for the new stuff and it's awesome to play live."++

ARSONISTS GET ALL THE GIRLS have informed the music industry that heavy, technical music can be successful since unveiling their Century Media debut album, The Game of Life. The band has created a sound all their own and have become well known for their brand of grind, which has even been featured on MTV's Real World/Road Rules Challenge: The Duel II. Now ARSONISTS are back with a brand new effort called Portals which has been highly anticipated from fans and press alike. The album was recorded by Zack Ohren (As Blood Runs Black, All Shall Perish) and features 11 glorious grinders like "My Cup's Half Empty" and "Violence in Fluid –Triceratops".Portals, sees the band in new form, now using only one vocalist instead of their previous two singer attack. The presence of the one vocalist serves to sharpen the band's straight-ahead metal attack and more importantly creates a cohesive album the flows perfectly from start to finish. Produced by the extremely talented Zack Ohren (All Shall Perish), Portals surely establishes ARSONISTS GET ALL THE GIRLS as innovators of experimental music and will continue the band's path to becoming metal titans.ARSONISTS GET ALL THE GIRLS are also extremely excited to announce the Lambgoat sponsored No Care Ever Tour, which sees them headlining across North America. On the Canadian dates of the trek, direct support will come from label mates THE AGONIST and also features APFP, Chelsea Grin, Attila and Execute The Sinner. See You Next Tuesday will be providing direct support in the US alongside Knives Exchanging Hands, Attila and Fell Silent. The band has just completed the European Thrash & Burn tour and drummer Garin Rosen comments: "This whole tour is a dream come true. Finally coming to Europe and watching kids that can't speak a word of English singing along to every word. I can't wait to come back and bang my head with the crazy Europeans yet again!"ARSONISTS GET ALL THE GIRLS

w/ The Agonist, APFP, Chelsea Grin, Attila & Execute The Sinner

06/18 The Royal Albert Arms – Winnipeg, MB

06/19 The Killroys – Thunder Bay, ON

06/21 The Jubilee Center – Sudbury, ON

06/22 The Chubby Pickle – Windsor, ON

06/23 Reverb – Toronto, ON

06/24 The Casbah – Hamilton, ON

06/25 Moon Over Marin – London, ON

06/27 The Bayou – Ottawa, ON

06/28 Underworld – Montreal, QC

06/29 L'Anti – Quebec, QC

w/ See You Next Tuesday, Knives Exchanging Hands, Attila & Fell Silent

07/01 The Irish Centre – Pittsburgh, PA

07/02 Crocodile Rock – Allentown, PA

07/03 Rocko's – Manchester, NH

07/04 Penny Arcade – Rochester, NY

07/05 Mojo 13 – Wilmington, DE

07/06 Knights of Columbus – Annapolis, MD

07/07 Jaxx – Richmond, VA

07/08 Plan B – Danville, VA

07/09 Peppermint Beach Club – Virginia Beach, VA

07/10 Volume 11 – Raleigh, NC

07/11 Gallery 13 – Columbia, GA

07/12 The Pit – Jacksonville, FL

07/13 Island Oasis – Winter Park, FL

07/14 Willer Hall – Sarasota, FL

07/15 The Garage South – Ft. Myers, FL

07/16 Orpheum – Tampa, FL

07/18 High Ground – Metairie, LA

07/19 Java Jazz – Houston, TX

07/20 Ayers Event Center – Corpus Christi, TX

07/21 Nite Bar – McAllen, TX

07/22 White Rabbitt – San Antonio, TX

07/23 Red 7 – Austin, TX

07/24 The Key – Abilene, TX

07/25 Compound – Albuquerque, NM

07/26 The Sets – Tempe, AZ

07/27 The Green Turtle – Whittier, CA

07/28 Cobalt Café – Canoga Park, CA

07/29 The Dome – Bakersfield, CA

07/30 The Exit – Fresno, CA

07/31 Modesto Virtual – Modesto, CA

08/01 The 418 – Santa Cruz, CA

08/02 Yesterday's Plaza – Klamath Falls, OR

08/03 Satyricon – Portland, OR

08/04 Studio Seven – Seattle, WA

08/05 The Boulevard – Spokane, WA

08/06 TBA – Pocatello, IA

08/07 Knights of Columbus – Gillette, WY

08/08 Hodis Halfnote – Ft. Collins, CO

08/09 Eagles Lodge – Wichita, KS

08/10 Pinkeye – Tulsa, OK

08/11 Bottleneck – Lawrence, KS

08/12 Fubar – St. Louis, MO

08/13 TBA – Terre Haute, IN

08/14 Black Sheep Café – Springfield, IL

08/15 Mojoe's – Chicago, ILCheck them out on their Myspace webspace

Here

++

Swedish progressive death metal act SKYFIRE will release a 4-song, digital-only EP entitled "Fractal" in

July via Pivotal Rockordings. "Fractal" is made up of songs that were written between 2004's "Spectral" and their yet-to-be-released September 2009 "Esoteric" album. SKYFIRE bassist Martin Hanner comments on the band's decision to release the EP:"Since we spent way too much time in the studio writing and recording and too little time giving anything back to the fans, we discussed with our label about releasing a few songs we wrote in 2005 or so. We recorded, mixed, and mastered these alongside the 'Esoteric' songs with new vocalist Jocke and guitarist Johan in order to make them available to our fans. We knew these songs weren't going to make our full length, because by the time we had signed a deal, we were flowing with new ideas. However, letting these songs go unreleased was always something sad for us, so it's awesome that they will be available to the fans digitally with exclusive artwork and everything.""Fractal" marks the first official SKYFIRE release to feature new members Johan Reinholdz (guitars; ANDROMEDA, NONEXIST) and Joakim Karlsson (vocals; MARK:BLACK). All music was recorded, mixed and mastered at Powernest Studios with the exception of the track "Esoteric," which was mixed and mastered by Jonas Kjellgren (SCAR SYMMETRY, SONIC SYNDICATE, ZONARIA, THE ABSENCE). Vocals for all tracks were produced by THE FORSAKEN guitarist Patrik Persson. Here is the tracklisting for "Fractal":1. The Land of the Wolves

2. Bereaved in Denial

3. The Transgressor Within

4. Esoteric ("Esoteric" album preview track)You can hear the new song "Esoteric" on

the band's MySpace page

.++

++

Florida metallers Aghora have issued the following update about the recording process for their new album:"AGHORA 3 is still boiling at night and refining! I am currently finishing the Heavy Guitar tracks. I had to take a few days off cause I blew some tubes in my new Madison Head and now awaiting for 4 el 34 JJ tubes to arrive! I can't wait. The new head sounds very BALLSY as do the new tracks. "I am using both my old Divinity II head & The New Divinity II head together per side. for this album. Most of the guitars are the Carvin 727 and a bit of the Agile 7. "There are about 5 more tunes left to finish up Guitar Solos & Heavy Guitars. Then I have to do the Clean tracks for some songs. Its coming together nicely. There is a lot of natural Tones on the album (Acoustic guitars, Banjo, Electric guitars through Tube amp). This album is closer the the 1st Debut BUT with more power than Fornless. So it will be a solid album on standing on its own. "Diana is working on Vocals soon. She will most likely be recording with in the next 20 days.

++

DEATHSTARS have been confirmed for some of the hottest festivals of the summer. Here's the latest list of stops:21.05 NL Hellendoorn Dauwpop

03.06 SE Sölvesborg Sweden Rock

03.07 FI Turku Ruisrock

05.07 SI Tolmin Metalcamp

10.07 CZ Vizovice Masters of Rock Festival

11.07 SR Novi sad Exit fest

30.07 SE Karlskoga Putte i parken

08.08 LT Zarasai Rock nights

09.08 DE Hildesheim Mera luna

14.08 HU Budapest Zsiget Festival

15.08 DE Dinkelsbühl Summer breeze

++

Fans of the legendary German heavy metal band Accept will be disappointed to hear that there will be no reunion with members Udo Dirkschneider and Stefan Kaufmann. The two are currently busy finishing up the new U.D.O. record which is entitled, "Dominator" and will be released on August 21st through AFM Records.

++

Due to manufacturing problems on the elaborate limited edition of the new album, Metal Blade has to move back the release of the new NEAERA album 'Omnicide – Creation Unleashed' one week. The production of the unique Digipak is unfortunately a bit more difficult than expected and, to make sure both versions will be available everywhere at the same time, there was no other option but moving the release date.

'Omnicide – Creation Unleashed' will now be in stores on May 29th / June 1st!

>MORE<

---

Dutch Death Metallers HAIL OF BULLETS go to war again with 'Warsaw Rising', an EP featuring two brand new tracks, one cover and three live recordings!

The new songs are 'Liberators', a rumbling ode to one of the most magnificent bombers ever built, and the title track, which tells the tragic tale of the bloody 1944 Warsaw uprising. A massive cover of the Twisted Sister classic 'Destroyer' and 3 tracks from the BULLETS' earth-shattering performance at last year's Party.San Open Air complete the searing sextet!

>MORE<

---

On Thursday, May 14th at 14:00 CET the online edition of Germany's Metal Hammer magazine will exclusively premiere the new clip of Dutch female fronted rockers AUTUMN. The band picked the song 'The Heart Demands' for their first video clip off their latest album 'Altitude', which was released on Metal Blade Records in February 2009.

Please click here to watch:

http://www.metal-hammer.de >MORE<

---

Swedish Deathers THIS ENDING feat. AMON AMARTH drummer Fredrik Andersson have just made their brand new video clip available online. Please click on

http://vids.myspace.com

or

http://www.myspace.com/metal

and watch the war inspired movie they shot for the title track of their latest record 'Dead Harvest', which came out on Metal Blade Records in January this year!

>MORE<

---

French modern metallers ONE-WAY MIRROR have just launched the second video clip in support of their stunning (self-titled) debut album which was released in the summer of 2008. Click here to check out 'Empty Spaces':

http://www.youtube.com >MORE<

---

On Tuesday, April 21st, the mighty CANNIBAL CORPSE received their 'Centuries Of Torment' platinum plaques in Montreal, QC, Canada. 'Centuries Of Torment' was certified platinum in Canada earlier this year just before the crushing release of 'Evisceration Plague'.

>MORE<

---

New Press Quotes:

GOD DETHRONED 'Passiondale'

"Melody, drama and violence captured in ten breathtaking pieces." -

lordsofmetal.nl

"'Passiondale'' happens to be one of the best albums that has been released so far." -

metalzone.gr

"…a piece of catchy, brutal and interesting blackened death metal that will please any fan of the genre(s)." -

metal-revolution.com

POWERWOLF - Bible Of The Beast

"Bible of the Beast is a definite candidate for most entertaining CD of the year." -

metal-revolution.com

VOMITORY - Carnage Euphoria

"The heaviness of the record splatters through the boxes and the crunching hypnotizing riffs makes you push the repeat button again and again." -

powerofmetal.dk

++

Fallen Martyr has announced that the'll be playing the main stage of the Summer Slaughter festival on June 5th. Fallen Martyr will be playing alongside legends Necrophagist, Suffocation, Darkest Hour, Winds of Plague and many more on the main stage of this summer festival, marking the biggest show the band has played.The show starts at 2pm on Friday, June 5th at SONAR in Baltimore, MD. Tickets are $25 @ the door.++

Cleveland groove metallers CHIMAIRA have just announced a European tour alongside their old friends from Boston, UNEARTH, as well as California's straight-edge outfit THROWDOWN. After a highly successful US tour supporting the likes of KILLSWITCH ENGAGE and DISTURBED, CHIMAIRA is finally going to hit Europe and spread the infection.Commented CHIMAIRA singer Mark Hunter: "We're very excited to get back to Europe and headline. We'll be playing a bunch of new countries we've never been to, including Russia. We plan to play a great mixture of old and new songs, and we're bringing some of the best bands our genre has to offer with us."CHIMAIRA recently released their new album, "The Infection," which entered the German album chart on #86 and landed at #28 on the UK's official Indie charts. The album was their second on Nuclear Blast after 2007's critically-acclaimed "Resurrection," and the tour marks their first European visit since a hugely successful headlining run back in March 2008.Here are the European tour dates featuring Chimaira, Unearth, Throwdown, and Daath:September 15th Biebob, BEL - Vosselaar

September 16th Hamburg, GER - Markthalle

September 17th Kopenhagen, DEN - Pumpenhuset

September 18th Oslo, NOR - Betong

September 19th Gothenburg, SWE - Brew House

September 20th Stockholm, SWE - Klubben

September 22nd Helsinki, FIN - Nostori

September 23rd Tallinn, EST - Rock Cafe

September 24th Riga, LTA - Meina Piektdiena

September 25th Warsaw, POL - Progresia

September 26th Berlin, GER - Colulmbia Club

September 27th Vienna, AUT - Szene

September 29th Frankfurt, GER - Batschkapp

September 30th Osnabruck, GER - N8

October 01st Praha, CZE - Abadon

October 02nd Budapest, HUN - Diesel

October 03rd Munchen, GER - Backstage

October 04th Bologna, ITA - Estragon

October 06th Paris, FRA - Locomotive

October 07th Limonges, FRA - Espace de L'Ecluse

October 08th Pratteln, CZE - Z7

October 09th Koln, GER - Essigfabrik

October 10th Metz, FRA - Tattoo Fest

October 11th Rotterdam, NET - Watt

October 12th London, UK - Electric Ballroom

++

Following the departure of Jamie Walker-Pree, Melbourne thrasher's In Malice's Wake have been busily searching for a new bass player (with Davin from Demolition filling in for live duties in the interim). And now they have succeded."We are very proud to announce that after a period of searching, Luke Blaso is the new permanent bass player for In Malice's Wake. Having already played a show with the band and bringing a great approach to the low end of the band Luke is an extremely welcome addition to the Malice line-up. Upcoming shows will be announced very shortly!"++

NY progressive dark metal band, Grey Skies Fallen, has issued the following update:"So if we can learn a song we haven't played in two years in two rehearsals, there may actually be 3 new songs recorded.""Digital EP - Volume 1 will be the first of what we hope will be steady releases, 3 to 4 times per year. Lofty goals? Shit, for us, getting together to jam is a lofty goal, so yes this will be interesting.""Song titles and some details about the songs themselves are coming soon."++

Stratovarius has posted a video clip online of a live performance in 1992 on Finnish television. The video can be viewed below.

++

LAMBS TO THE SLAUGHTER 7"

Our first own record!

It took some time but its finnaly there

A 4 song 7" with harcore and metal mixed sounds.

Released on a young label UGLY AND PROUD from Bulgaria.

www.myspace.com/uglyandproudrecords

++

Ozzy Osbourne met 9-year old guitar prodigy YUTO MIYAZAWA on the Ellen Degeneres show, where Miyazawa played Ozzy's "Crazy Train."

++

Sworn Enemy is currently streaming the new song "Still Hating" online at their

MySpace page

. The track is from their upcoming album "Total World Domination," which will be released in Europe on June 22nd through Century Media.

++

California black metallers Hail the Night have posted a new song titled "The Darkest Crown" on their

MySpace page

. The song comes from their upcoming as-yet-untitled EP.

++

DEVOLVED has signed a world-wide deal with Unique Leader Records. The band comments:"We are very proud to announce that we have officially joined forces with extreme metal 'label giants', Unique Leader! All of us in DEVOLVED have been long-time fans of Unique Leader Records and many of the bands they have worked with since the label began. So we are honored to become part of such a respected force in the Metal industry. UL owner Erik has been at the forefront of the extreme music scene for some time now, both as a musician and label owner, so we look forward to working with him to take DEVOLVED to the next level and onward to the Metal masses! We definitely bring our own sound and style to the UL roster, and we are looking forward to the challenge of taking both the band and label forward to new territories within the metal scene."Unique Leader will officially release our 'Calculated' album world-wide on August 25th.

The cd is currently being mixed by famed Producer / Engineer Neil Kernon (Cannibal Corpse, Nile, Nevermore, Deicide, Queensryche, Judas Priest) and mastered by Alan Douches (Sepultura, Unearth, Shadows Fall, Hatebreed, God Forbid)."This will also be our first cd to feature vocalist Kyle Zemanek. The release of 'Calculated' will be followed up with extensive touring throughout the USA and internationally. We will also be recording a second album with Unique Leader which will be set for a 2010 release."DEVOLVED will be touring the Southern USA states throughout May and June. The tour begins this Friday 15th May in Glendale, Arizona.++

Kamelot's new video is now available at the band's official web site at

www.kamelot.com

. The video was shot in Belgrade, Serbia by the team at ICode. It is one of the featured songs on Kamelot's latest album, "Ghost Opera-The Second Coming," released earlier on SPV/Steamhammer.

++

Perth's Tangled Thoughts Of Leaving has taken a leaf out of sleepmakeswaves' book and released their debut album online for free through the netlabel Lost Children.Tiny Fragments is a 28-minute journey featuring a title track that schizophrenically hops from jazz fusion to post-metal over 18 minutes, and the epic "The Banshee." The album is available to

download for free from the Internet Archive here

, or you can buy a physical CD version from the band's webstore

here

.

++

Texas metallers Rigor Mortis have posted a video of their performance at the Keep It True Festival on April 25th, 2009.

++

KISS frontman Paul Stanley recently made a guest appearance on the John Debella show, during which he discussed the bands forthcoming brand new album and promised that the tour behind the record would be the biggest KISS has ever done. You can listen to the show by checking out the podcast

here

. The album is excpected to be released this September.

++

Glam metal leends Motley Crue will be appearing on the television show Bones this thursday in what will be the final episode of the current series. The band will be playing their classic song, "Dr. Feelgood" to celebrate the 20th anniversary of the album of the same name. You can check out some behind the scenes footage below.

++

Amorphis has posted a new music video online for the song "Silver Bride," which is from their upcoming album "Skyforger." The video can be viewed below. "Skyforger" is due to be released on May 27th in Finland, May 29th in the rest of Europe, and sometime later this summer in North America.

++

The Heathen Crusade Metal Fest website has been updated with the following announcement that the festival will be canceled:"Hello Everyone,"Myself and Kris have to announce the ending of the Heathen Crusade festival. We can no longer run this fest right now. This economy has hurt everyone and we can not afford to keep this afloat. We would like to thank all of the bands who have performed at all of the Heathen Crusade fests and all of the fans who have attended this event and last but not least Steve from Station-4 and everyone who has helped us out. We would have love to keep this event moving. But, you never know. Any questions please ask."Kris and John"

++

Denmark's Royal Hunt has issued the following recording update:"As you all know by now, this album will be recorded in an 'old school' fashion (not only songwriting has been done in that way, but the actual means of recording are suppose to match the 70`s atmosphere as well); now – all of the sudden - it's all about old analogue gear, drifty tape machines, noisy amps and kilometres of tape… in short: trashy ancient crap in different forms and shapes :-) Without a doubt: an interesting – and somehow daring – idea, which might look and sound quite appealing (in theory), but is it doable? Only time will tell."But – while in the process of figuring it out - why not make it a little bit more interesting (for some of you, at least)?... and after some head scratching we decided to give you a chance to observe (well, to listen to, mostly) how one of the songs from our future album will be build from scratch – an instrument at the time, all the way to the final mix. So don't forget to check out our 'Studio Diary' from time to time – the journey's about to begin!"

++

Behemoth have completed tracking their much anticipated new album, "Evangelion," at Radio Gdansk in Poland.Nergal is flying to UK on May 12th to join Colin Richardson who's currently mixing the record at Miloco Studios, in London.

++

The Berzerker, Australian-based death metal band, internationally renowned as one of the most brutal extreme metal bands performing today, has released a video clip of them performing a cover version of Russian pop song song, "All The Things She Said" by T.A.T.U. The #1 track was a ridiculously catchy song whose popularity was largely due to their status as underage lesbians and the film clip of the two girls kissing in school uniform in the rain.The Berzerker's accompanying film clip had to up the ante on the original, featuring two of Australia's best known fetish models getting raunchy and inspiring two schoolgirl viewers to explore their own sexuality, and each other, in their child-like bedroom.

++

Hard rock legends AC/DC will be returning to Australia and New Zealand next year to promote their latest studio album, "Black Ice." Support on all Australian shows will come from Wolfmother.The tour dates are as follows:January 30 - Wellington, New Zealand - tba

February 6 - Auckland, New Zealand - tba

February 11 - Melbourne, Australia - Etihad Stadium

February 18 - Sydney, Australia - ANZ Stadium

February 25 - Brisbane, Australia - Nathan Queensland Sport and Athletics Centre)

March 2 - Adelaide, Australia - Adelaide Oval

March 6 - Pert, Aus - Subiaco

++

IN FOR THE KILL will be hitting the studio next month to begin recording their sophomore effort for SICK6 Records. The alternative rock project, which is masterminded by NOTHINGFACE bassist Bill Gaal, will feature numerous guest appearances and will feature NOTHINGFACE drummer Chris Houck on most tracks. In the meantime, you can check out some of their prior material from their debut album "Kingdom Sessions: Volume One" on

their MySpace player

or iTunes.

++

New Wave Of British Heavy Metal favourites Praying Mantis and Tank will be teaming up for a co-headlining show at The Peel in Kingston Upon Thames, UK. Tickets are £7 - for info call 0208 546 3516. The concert will be taking place on May 24th. Both bands will be busy next month as Tank head overseas to perform at the Sweden Rock Fest and Praying Mantis will be releasing their brand new studio album, "Sactuary."

++

Danish death/doom metal band, Saturnus, has issued the following update:"Saturnus is currently working on new tracks with a line-up consisting of new and old members of the band. For various reasons Anders Ro Nielsen, Tais Pedersen, Peter Poulsen and Nikolaj Borg has left the band.""Saturnus now consists of the founding members: Thomas A.G. Nielsen and Brian Hansen. Guitarist Rune Stiassny which supported us at The Ethereal Sessions tour in 2008 is now a member of Saturnus.""Future members and concert dates will be will be announced soon."

++

The Haunted vocalist Peter Dolving has issued the following request for donations from fans:"OK, I won't beat around the bush here; I need cash."I am getting ready to sit down and finish a couple of projects and I need your contribution to make it reality."The books are ready for editing so I can get around to publishing them, this takes time, and as you know time is unfortunately money."The music; I am ready to get to the next step of work with the O-project. Dave Witte(Burnt By The Sun & Municipal Waste) and Scott Reeder(Kyuss) will be helping me out together with Andes from Foobar. Studiotime = money and I need your help."The Artwork; I've collected a LOAD of my nastiest, weirdest queer transgressive porn art work from 10 years back and intend turning it all into Tshirts, Bed-Sheets and Lamp-shades. Of course THIS NEEDS TO BECOME a reality."So:"1. Go to my myspace page. 2. Get yer credit card. 3. Press the donate button, and fork over all you can afford or believe it's worth to make it happen."There's enough of you out there now so it should be a reachable goal."Peace, and THANK YOU! / Peter Dolving"

++

Norwegian black metal band Koldbrann has issued the following statement about parting ways with their drummer and guitarist:"KOLDBRANN has chosen to end the collaboration with it's drummer through 7 years, Fordervelse, due to internal disagreements. Fordervelse has played drums on all of KOLDBRANN's releases and concerts to this date, and had a significant impact on the development of the band."Shortly after this occured, G. Antonsen stated that he wants to step down from his position as 2nd guitarist of the band, as he no longer feels that he has the necessary capasity to continue with active touring. Antonsen has given his all for KOLDBRANN since 2004, both on stage and recordings."The remaining KOLDBRANN are grateful for all the work the two of you have put into the band through the years, and we wish you the very best for the future!

++

Romanian black metallers Negura Bunget have issued the following statement about replacing two of their members:"This has to be one of the most difficult messages to be written. We are sorry to announce that Hupogrammos and Sol Faur have ended their journey along Negura Bunget. Our paths are now apart. We wish them all the best on their new endeavors (their new project will be announced at a later time). Meanwhile, a new Negura Bunget line-up is assembled , which will continue the path started almost 15 years ago. Rest assure, we are keen to prove there is more to be said by this band, and we will work to fulfill our spiritual endeavor relentlessly."All Negura Bunget scheduled plans (concerts, festivals, contracts with Aural Music/Code666 Records and Prophecy Productions/Lupus Lounge) will be completed in the new formula. New website and myspace page are developed and will soon be online."The new official Negura Bunget line-up is:Corb - guitars/vocals

Spin - guitars

Gadinet - bass

Inia Dinia - keyboards

Ageru Pamanatului - vocals/pipes/percussions/xylophone

Negru - drums/percussions"A word from Hupogrammos and Sol Faur: We would like to thank everybody who supported and believed in Negura Bunget and invite you to follow our further musical activities."

++

Florida death metal band Obituary has posted an e-card online for their upcoming album "Darkest Day"

here

. The album is currently set for a June 30th release date via Candlelight Records.The track listing for the album will be as follows:1. List Of Dead

2. Blood To Give

3. Lost

4. Outside My Head

5. Payback

6. Your Darkest Day

7. This Life

8. See Me Now

9. Fields Of Pain

10. Violent Dreams

11. Truth Be Told

12. Forces Realign

13. Left To Die++

Italian death metallers Eroded have issued the following brief statement about re-releasing two demos through Konquerer records:"A rerelease of both demos 'Banner of the unrest exile' & 'Test the grace infliction' CD is planned for the end of summer on the cult death metal label Konqueror records! Prepare to be consigned into oblivion!"

++

Dead To Fall has issued the following statement about a farewell show:"Back in 1999, there was a little band out of suburban Chicagoland honing a sound that would shape the sound of metalcore in the Midwest for years to come. Who knew that this band, Dead To Fall, would go on to release 4 full-length albums on Victory Records and tour the world several times over with everyone from Napalm Death to Darkest Hour to Kingdom of Sorrow to Obituary, and play numerous festivals on US and international soil, including Hellfest, Pressure Fest (Germany), New England Metal and Hardcore Festival, and Power Fest (Netherlands). As if that wasn't incredible enough, Dead to Fall's career spanned a solid 9 years while the band managed to play close to 1,000 shows all across the globe. To say they created a sound and legacy for many young Midwestern bands as well as bands around the country to follow would be an understatement. "Sadly, last April, while on their headlining tour in support of the release of the band's 4th studio album Are You Serious?, the constant touring finally made Dead To Fall collapse under their own weight. Vocalist Jon Hunt said, 'We just fell apart. After so many lineup changes, tour struggles, and internal struggles, it was just time to let it go.' The band cancelled the remainder of their headlining tour and went their separate ways."Almost exactly one year later, Dead To Fall is excited to announce their final farewell show – a proper way to say goodbye to their original hometown, Chicago. Hunt said, 'After we decided to split up, it just never felt right to not play one last time in Chicago, the city where we got our start. After about a year of planning and debating how to pull it off we decided to do this show, but with as many members from our history as possible. I'm so excited to be able to share the stage again with so many of the friends I've had over the years in the band. A lot of the people who got into the band in the last 4 years never got to see the original lineup play the first record live, or V&V for that matter. We wanted to send this band into history on a positive note, embracing all of the records equally in the form that they should have been heard live - with the people who wrote the music performing.'

++

Dutch death metal band Asphyx renewed its partnership with its long-time label Century Media Records and on June 22nd, 2009 the new studio album "Death…The Brutal Way" will be released in Europe. The band issued the following statement about the recording of the album:"In the line-up consisting of Martin van Drunen (Vocals), Wannes Gubbels (Bass/Vocals), Paul Baayens (Guitar) and Bob Bagchus (Drums), these old school metal icons recorded 'Death…The Brutal Way' at Sonic Assault Studio with Frank Klein Douwel. Afterwards, the album was mixed and mastered by the none less legendary Dan Swanö (Bloodbath, Edge Of Sanity, etc.), who previously successfully worked on mixing the debut album by Hail Of Bullets debut album, the band featuring Asphyx vocalist Martin van Drunen and guitarist Paul. Transferring the band's classic trademarks of doomy, macabre death metal into the year 2009, 'Death…The Brutal Way' is easily the heaviest ASPHYX album to date and the first to feature the titanic roar of Martin van Drunen since 1992's classic 'The Last One On Earth'!"

++

Maroon has announced a make-up record release show that should have been in Nordhausen on April 18th. The show will now take part in SONDERSHAUSEN (20km from Nordhausen) at the STOCKSEN on May 31st. According to the band, it was not possible to find any location in Nordhausen. Bought tickets for the Nordhausen show will be accepted.MAROON SPECIAL RELEASE SHOW

31.05.2009

SONDERSHAUSEN

STOCKSENAll information as well as the presale can be

found here

++A fan recorded video of Killswitch Engage performing the new song "Light in a Darkened World" on May 6 in Peoria, Illinois has been posted online. The video can be viewed below. "Light in a Darkened World" comes from their upcoming self-titled album which will be released on June 30th.

++

Sri Lanka based metallers Siblings of Hatred have issued the following band update about recording material for their debut EP:"Siblings Of Hatred are known as the initiating Black Metal(Extreme Metal) band from the depths of Colombo. Disbanding in 2007, the Siblings were re-formed by bassist Jude filling in for former vocalist/frontman of the unit, Micheal, taking on Vocal duties and Guitarist Pinto along with the two Ex-Forlorn Hope members, TPKR behind the skins and Mackay on guitars and Dinuk Perry on bass."Siblings Of Hatred who are known for composing Sri Lankan Black Metal classics such as 'Forest Of Dark Emotion', 'Infant Lucifer' and 'Self Metal Disorder' are currently working on recordings of original material for the debut EP which is due to be released this year!"

++

Project Strato, the band featuring ex-Stratovarius members, has issued the following statement about releasing an early Stratovarius demo:"This is really cool, we just found a person who has a demotape of the very early Stratovarius line-up when Tuomo was still handling the vocals as well. This is the very same tape that I rehearsed the songs from when I joined the band. I think it is from 1983. We will try to transfer the reels to digital form and see what we do with them. But this got to be the very earliest material Stratovarius has ever recorded."Cheers, Timo"

++

German metal band, Dark Age, has issued the following comments regarding their recent signing to AFM Records: "Finally here come some fresh news from your very own favourite band! We just inked a worldwide record deal with the Hamburg/Germany-based label AFM Records!"We are really looking foreward to work hand in hand with this renowned label! The release of our sixth studio album is planned for autumn 2009 and the recordings will begin this friday, May 8th."

++

Greek epic heavy/doom metal band Wishdoom has posted a live performance video of them covering Doomsword's "Sacred Metal" live at Harley Bar in February.

++Cancer Bats have been added to the Edgefest 2009 lineup. The band will be fresh off a headlining tour in the UK and ready to come back home for Edgefest. They last played Edgefest in 2006 at the Molson Amphitheatre.This brings the total number of bands to 18 - performing at Downsview Park on Saturday, June 20th. Fan favourite Billy Talent will be headlining, rocking the main stage, along with Alexisonfire, Moneen, Arkells, K-OS, AFI, Metric, and more.Tickets available at all Ticketmaster Outlets, ticketmaster.ca, and charge at: 416-870-8000.

++

A new video interview with Satyricon drummer Frost conducted by Domination has been posted online. The video can be viewed below.

Satyricon interview

++

Greek black metal band Naer Mataron has issued the following announcement about upcoming European tour dates:"NAER MATARON SUMMER EYROPEAN TOUR 2009 The caterpillars of the demonic tank return to sweep the ruins... The dates and cities of the bombing are now announced... Along with the ethereal American band JARBOE as a part of MOTHER OF CHANGES TOUR. Neda proudly announce the European tour of Naer Mataron with Jarboe !!!"The currently confirmed dates are as follows:6/5 JARBOE NAER MATARON ( Greece ) @ No Mercy WARSAW

6/6 JARBOE NAER MATARON ( Greece ) @ Firlej WROCLAW

6/7 JARBOE NAER MATARON ( Greece ) @ Rock Cafe PRAGUE

6/8 JARBOE NAER MATARON ( Greece ) @ TBA BUDAPEST

6/9 JARBOE NAER MATARON ( Greece ) @ Szene Wien VIENNA

6/10 JARBOE NAER MATARON ( Greece ) @ Channel Zero LJUBLJANA

6/11 JARBOE NAER MATARON ( Greece ) @ Unwound Club PADOVA

6/12 JARBOE NAER MATARON ( Greece ) + KULFI + BEX @ L'embobineuse MARSEILLE

6/13 JARBOE NAER MATARON ( Greece ) @ TBA BARCELONA

6/14 JARBOE NAER MATARON ( Greece ) @ Ritmo y Compas MADRID

6/15 JARBOE NAER MATARON ( Greece ) @ Santiago Alquimista LISBON

6/16 JARBOE NAER MATARON ( Greece ) @ Passos Manuel PORTO

6/17 JARBOE NAER MATARON ( Greece ) @ Plateruena DURANGO / BILBAO

6/18 JARBOE NAER MATARON ( Greece ) @ TBA booking now!

++

Relapse Records has issued the following update about Antigama preparing to embark on their first U.S. tour:"Antigama are getting ready to embark on their first-ever U.S. tour this week. The Polish grinders will be teaming up with Complete Filaure for a run of dates in the eastern U.S., including an appearance as part of Maryland Deathfest. A complete listing of tour dates and cities can be found below. "Antigama are touring in support of their brand new full-length album, Warning, that saw its international release in March. Warning is currently streaming in its entirety at

this location

."The currently confirmed dates are as follows:05/15 - Chicago, IL @ The Metal Shaker

05/16 - Indianapolis, IN @ The 1511

05/17 - Milwaukee, WI @ Midwest Fuckfest

05/18 - Lansing, MI @ Mac's Bar

05/19 - Akron, OH @ Annabelle's

05/20 - Brooklyn, NY @ Club Europa

05/21 - Philadelphia, PA @ Johnny Brenda's

05/22 - Boston, MA @ Pa's Lounge

05/24 - Baltimore, MD @ Maryland Deathfest

05/25 - Pittsburgh, PA @ The Smiling Moose

++

Musica Diablo, the new band featuring Sepultura vocalist Derrick Green, is currently streaming a new song online titled "Twisted Hate." The track can be heard on the band's official

MySpace page

.

++

Therion has issued the following announcement about their upcoming CD/DVD release:"After the phenomenal last studio album 'Gothic Kabbalah' (2007), easily THERION..s most stunning effort since 'Theli', and the follow-up live CD 'Live Gothic' (2008), THERION mastermind and only remaining founding member Christofer Johnsson decided to go for a rather special project: the band..s appearance at the remarkable and renowned International Opera Festival in Miskolc / Hungary in 2007 was taped on and off stage to preserve a truly unique classic metal event for the THERION fanbase! The first part – dubbed 'Classical adventures' – features some of Christofer..s favourite composers (especially his alltime fave, Wagner) and does completely without guitars or any metal instrumentation whatsoever. Just orchestra and choir. Part two, 'Therion songs', delivers exactly that: finest THERION material performed by the band, a huge orchestra and choir. Rounding off 'The Miskolc Experience' is an entertaining documentary which gives insight in the complicated organisation and the no less complicated execution with all ups and downs for the involved crew and musicians."The Miskolc Experience is the testimony of the brilliant Johnsson/Niemann/Niemann/Karlsson THERION line-up which Christofer Johnsson decided to dissolve in late 2008. This chapter of THERION is closed, a new era is about to begin – and THERION will soon open the book once again!"DVD + CD tracklist:

Part 1 - Classical Adventures: (44 min.)

01. Clavicula Nox

02. Dvorak: Excerpt from Symphony no. 9

03. Verdi: Vedi! le fosche notturne spotigle from Il Trovatore

04. Mozart: "Dies Irae" from Reqiuem

05. Saint-Saens: Excerpt from Symphony No. 3

06. Wagner: "Notung! Notung! Niedliches Schwert!" from The Ring

07. Wagner: Excerpt from the Overture from Rienzi

08. Wagner: Second part of "Der Tag ist da" from Rienzzi

09. Wagner: First part of "Herbei! Herbei!" from RienziPart 2 - Therion Songs: (66 min.)

01. Blood Of Kingu

02. Sirius B

03. Lemuria

04. Eternal Return

05. Draconian Trilogy

06. Schwartsalbenheim

07. Via Nocturna

08. The Rise Of Sodom And Gomorrah

09. Grand FinaleBonus Features (DVD only):

- Documentary (20 min.)

- Therion Goes Classic – Bucharest (16 min.)

++

South Carolina black metal band, Lecherous Nocturne, has posted a song, "When Single Shines The Trippled Sun," on their

MySpace page

. The song comes off their last album, "The Age of Miracles Has Passed," which was released on October 21st 2008 via Unique Leader Records. The band has also issued the following message:"We are shooting a video for 'When Single Shines The Trippled Sun' at the beginning of June with Producer Garrett Williams who shot 'Just War Theory' The video should be out by August."

++

Chile's BATTLERAGE, who has collaborated in the past with their version of "Necropolis" for the MANILLA ROAD tribute album "The Riddle Masters," has announced through their label Metal-On-Metal Records the release of their upcoming material titled, "Blood, Fire & Steel."In 2006 BATTLERAGE recorded what was to be their sophomore album, but due to the problems with their former label, that material has never seen the light of day. In fall 2008 the band entered the studio to record those songs again. Their second album will finally come out in September 2009.You can listen to BATTLERAGE's new song, "The Blind Dead,"

here

or

visit the band's Myspace page

for more info.

++

Hard rock mavens Staind, Shinedown, Chevelle and Halestorm will be teaming up this summer for the "Stimulate This!" tour, a four-band bill designed to offer fans maximum value at a minimal price.Making its way across the U.S. beginning July 1 and extending through early September, the "Stimulate This!" tour will hit more than 40 U.S. markets, including some of the hardest hit by the recession. In a show of solidarity for their fans, the four bands have worked closely with the concert promoters to create a package of exceptional value for ticket buyers. Through their collective efforts, they've been able to maintain modest base ticket prices that remain mostly under $40 each - half the cost of comparable multi-band summer tour packages - with some venues offering lawn seats for less than $10. Additionally, each tour stop will include special promotions for ticket holders that will vary from market to market, but could include discounts on concessions at the venue during the show, store discounts at local retailers, and online rebates for band merchandise to name a few. "Wall Street got its bailout; now it's time for rock fans to get theirs," said Staind frontman Aaron Lewis. "This summer, we want to give our fans one night where they can forget about everything else and experience a great rock show.""We've always said that we, as a band, only answer to one boss...and that's everyone in the audience," offers Shinedown's Brent Smith. "It's our job...our privilege to offer our fans an escape. Teaming up with these other great bands, we're doing what we can to help lift everyone's spirits in these tough times…the power of music can do that."Here are the confirmed "Stimulate This!" tour dates featuring Staind, Shinedown, Chevelle and Halestorm (except where noted): July 1 Peoria, IL Peoria Civic Center

July 2 St. Paul, MN Harriet Island*

July 4 Detroit, MI DTE Energy Music Theatre

July 7 Roanoke, VA Roanoke Convention Center

July 9 Columbia, MD Merriweather Post Pavilion

July 10 Gilford, NH Meadowbrook US Cellular Pavilion

July 12 Saratoga Springs, NY Saratoga Performing Arts Center*

July 14 Boston, MA Bank of America Pavilion

July 16 Wallingford, CT Chevrolet Theatre

July 17 Asbury Park, NJ Asbury Park Convention Hall

July 21 Pikeville, KY Eastern Kentucky Expo Center

July 22 Corbin, KY Southeastern KY Agricultural and Expo

July 24 Evansville, IN Roberts Stadium

July 25 Dubuque, IA Dubuque County Fair*

July 26 Brookings, SD Swiftel Center

July 28 Rapid City, SD Rushmore Plaza Civic Center Arena

July 29 Billings, MT MetraPark Arena

July 31 Rochester, MN Mayo Civic Center*

August 10 Ridgefield, WA The Amphitheatre at Clark County

August 13 Denver, CO The Fillmore Auditorium

August 14 Rio Rancho, NM Santa Ana Star Center

August 15 Lubbock, TX Lonestar Amphitheater

August 18 Laredo, TX Laredo Entertainment Center

August 28 Toledo, OH Toledo Zoo Amphitheatre

August 30 Philadelphia, PA Festival Pier at Penn's Landing* Dates marked with an asterik, see below:7/2 and 7/31 with Staind, Chevelle and Halestorm only

7/12 all four bands part of WHRL Big Day Out festival

7/25 with Staind and Shinedown onlyAdditional tour dates are expected to be announced.

++

Hard rock group Black Label Society will be teaming up for a tour with Mudvayne and Static-X later this year. A message from the band reads as follows:"Big thanks to all of you dedicated crazy SDMF'rs that came out to a show on our Black Label Bash Tour! Much thanks to those of you who purchased meet and greet packages, your generosity is making a difference in the lives of children at St. Jude's. God bless all of you for making this tour a successful one! We are at home now and are going to spend some time with our families and then we will see you again this summer! We have another US tour lined up with MUDVAYNE and STATIC X! As well as some overseas festival dates! Stay tuned for more details!"

++

British heavy metal group Ventflow has uploaded some new songs from their forthcoming debut album, "Terrorsiah" which will be released this July through Casket Records. You can check out the songs, "12 Gauge Diplomacy," "These Times Of Darkness" and the title track by heading to their official

Myspace page

.

++

Roman themed band Ex Deo, featuring Kataklysm front man Maurizio Iacono, has posted a new music video online for the title track of the upcoming album "Romulus."

++

The End Records has issued the following announcement about Goes Cube offering a new song for download in celebration of the album "Another Day Has Passed" being released today:"In celebration of the album's release, Goes Cube and The End Records have teamed up with MetalSucks.net to bring fans yet another free taste of 'Another Day Has Passed.' 'Goes Cube Song 57' is currently available for download at

this location

.""Another Day Has Passed" track listing:1. Bluest Sky

2. Grinding The Knife Blade

3. Restore

4. The Only Daughter

5. I Hold Grudges

6. Saab Sonnet

7. Goes Cube Song 30

8. Back To Basics

9. Goes Cube Song 57

10. Urbana-Champaign

11. Clenching Jaws

12. Victory

13. Another Day Has Passed

++

This week, we've got a tale from Oderus Urungus, lead singer of GWAR:"The greatest pit war at any GWAR show was at one of our first gigs at the legendary "City (shitty) Gardens" venue in Trenton. N.J.. We were pretty unknown at the time, but the promoter loved us, so we would show up on any number of weird bills. One month we were opening for Danzig's first show without the Misfits, the next we were playing with Murphy's Law at a huge skinhead show. That's where it happened. Despite Jimmy Gestapo's love of GWAR, the local crew didn't quite know what to make of us, and decided to see what we were made of by forming 'the wall of death.' We looked up about halfway though the set and saw the mosh pit clear, to be replaced by a huge line of bellicose skinheads, linking arms, facing the stage, and preparing to charge. We only had seconds to act as the screaming mob rushed us. The assault wasn't too well-planned and slammed into the front on the five foot stage where it dissolved into a writhing mass of boots, fists, and bald heads. Before they could figure out what to do next (could have taken years), they were met by a barrage of GWAR spew, applied liberally by the Sexecutioner, which completely drenched and befuddled them, rendering their "Wall of Death" into an impotent blob."

++

Swedish death metal band Nominon has issued the following update about working on new material:"Time for some major updates, finally."As most of you freaks ov Death know, we have these last couple of months been busy working on the forthcoming NOMINON album. Right now we have five songs written and completed for it, plus lots of other ideas (some really sick ones) for the rest of the songs. The plan is to enter the mighty NECROMORBUS STUDIO with Tore Stjerna at the end of September to start the recordings of the fourth album."We have decided to work with DEATHGASM RDS from USA for the CD version of the next one. Simply because we share the same vision when it comes to extreme underground music, yet also because they are THE only label that has been 100% supportive and honest towards NOMINON these last couple of years."

++

Russian black metal duo Nocra have posted a new track online titled "Worship to Unholy," which can be heard on their

MySpace page

. The band also issued the following statement about the song:"After a few friend requests from 'holy unblack metal bands' we decided to go back to our roots. Because we always consider True black metal as a force against christianity . In this song we are bring all dark that we have in our souls and hearts ..."We do not know how many problems this song will bring. By the end of recording, Tesana had broken the cymbals with her blast beats. But our new one has different a sound .And all stuff was rerecorded. The biggest problem was with mixing voice. Some previous parts had a strange noise or were deleted. But after 14 hours of real war with mixing song was ready . Meet 'Worship to Unholy' and burn in Hell !!!!"

++

Folk metallers Finntroll have issued the following announcement about upcoming U.K. tour dates:"It's been a while since Finntroll last time set their feet on the shores of The United Kingdom, but now we are proud to present:Sep 25th 2009 Nottingham / Rock City

Sep 26th 2009 London / Underworld

Sep 27th 2009 Wrexham / Central Station

Sep 28th 2009 Manchester / Moho

Sep 29th 2009 Glasgow / Cathouse

Sep 30th 2009 Leeds / Rios

++

Chicago technical progressive metal band, Born Of Osiris, has posted a new song, "Now Arise," on their

MySpace page

. This song will be on their new album, "A Higher Place," which will be released in stores on July, 7.

++

Rapper Ill Bill, who is also the former bassist/vocalist of underground death metal band Injustice and the brother of self-proclaimed "death-rapper" Necro, has posted his new music video online for the song "War Is My Destiny." You can check it out below. The song features guest vocals from Soulfly/Cavalera Conspiracy/former Sepultura frontman Max Cavalera as well as a verse from the rapper Immortal Technique. The song is featured on Ill Bill's latest album, "The Hour Of Reprisal" which also features guest vocals from Killswitch Engage frontman Howard Jones.

++

Toronto's Surefire Machine are embarking on their third cross Canada tour entitled the "Grinnin & Sinnin" Tour to promote their debut self titled EP.

++

Boston metallers, BLOODHORSE, have posted a new song, "Paranoiac," from their Translation Loss Records sophomore release, "Horizoner," due out on May 26th

here

.

"Horizoner" is the follow-up to the band's self-titled TL debut EP and first proper full-length record on Translation Loss. Horizoner was recorded at Mystic Valley Recording Studio with Alex Garcia Rivera of BLOODHORSE and mastered by Nick Zampiello at New Alliance East (Torche, Pelican, Clouds, Jesu).

++

Therion has issued the following announcement about locating a permanent vocalist:"Therion is very happy to announce that Christofer Johnsson had a meeting with Thomas Vikstrom some weeks ago and offered him a permanent status in the band!States founding member/guitarist Chris: 'Thomas is, besides being a very warm and nice person, an incredibly talented singer and songwriter. And while also being a classically trained tenor, he simply fits perfectly into the band.'"The band welcomes Thomas on board and hope the fans will enjoy his contributions to THERION. THERION's new rhythm section is comprised of Johan Kolberg on drums and Nalle 'Grizzly' Pahlsson on bass guitar."

++

Metal Blade Records has issued the following announcement about Goatwhore premiering a new single on satellite radio:"Starting Wednesday, May 13th, fans can tune into to hear the first single from Goatwhore's upcoming new album, Carving Out The Eyes Of God. The track, Apocalyptic Havoc, is the first song from the album and sets the tone for the entire sequence of 10 punk-flavored road-ragers, blast-laden black metal rituals and Satan-hailing anthems. Carving Out The Eyes Of God will be available everywhere on June 23rd."Make sure to tune into Sirius/XM's Liquid Metal starting Wednesday, May 13th to get your first taste of Carving Out The Eyes Of God before the band hits the road in support of the album. Listeners can also submit their requests for Goatwhore to Liquid Metal by clicking

HERE

."

++

Swedish metallers Hydrogen have issued the following short announcement that they are seeking a new bass player:"We need a fifth member in Hydrogen - a bassplayer! So if you think you're up for it send an email to hydrogen@live.se"

++

She Is A Liar issues the following update regarding their line up:"So with Tim leaving the band, we have decided start from scratch. After searching for a while we have finally found a new drummer. His name is Jeff Brigante and he is sick drummer as well a sick dude so we are glad to have him on board. We have been writing new material as well as making plans for the future. The music we have been writing will definitely impress everyone as it is the best material we have written to date. Since we are starting from scratch, we are pretty much a new band, so we will be changing the name of the band. Thanks to everyone that has supported us and to everyone that will stick with us through all these changes."

++

Florida's Ekotren has issued the following update regarding the departure of their drummer:"Our drummer Eric has come into job obligations and cannot tour and fulfill his obligation to this band. That being said, we are looking for a drummer to take his place. We are looking for a serious drummer who can play double bass, has good dynamics, can keep a good tempo/timing and can play to a click. We are looking for someone between 18-30 without any heavy drug habits or problems. We are a touring band and need to do just that, so you must be able to tour and rehearse, punctually. If this sounds like you, and you feel you have what it takes, please message us. Serious inquiries only! We would like to see what you got, so if you have a web cam, film yourself playing tranquilized, light the fire, and chupacabra, youtube it and send it to us. We have a lot of great things in the works including recording our follow up to "Light The Fire" and touring."

++

I Scream Records is very excited & proud to welcome Wisdom In Chains to the ISR family. Founded in early 2003, as a musical collaboration between musicians from both America and Europe, Wisdom In Chains have put their mark on the American and European hardcore, punk and Oi! scene. Richie & Mad Joe, who at the time both were in Krutch ("Whatever It Takes" released on I Scream Records in 2002) started Wisdom In Chains with Maarten from the Dutch band Daredevil and today, five years, 3 studio albums and some members changes later, Wisdom In Chains are recording a brand new album this summer which will see a worldwide release this fall.

++

American heavy metal band Skid Row has announced some more tour dates for their trek across North America this year. You can check out the band on the following dates:May 23 - Blue Water Resort - Parker, Arizona

May 29 - Wild Bill's - Duluth, Georgia

May 30 - Halligan's - Charleston, South Carolina

June 19 - Grizzly Rose - Denver, Colorado

June 20 - 4 Bears Casino - New Town, North Dakota (Music Fest 2009)

July 12 - Rocklahoma - Pryor, Oklahoma

July 17 - Shooter's Saloon Outdoors - Superior, Wisconsin

July 24 - Halfway Jam - Royalton, Minnesota

July 25 - Sioux Empire Festival Grounds - Sioux Falls, South Dakota

August 1 - Cole County Fair (Jaycees Fairgrounds) - Jefferson City

August 5 - The Inner Harbor - Syracuse, New York

August 14 - The Wolf Den @ Mohegan Sun - Uncasville, Connecticut

August 22 - Rock Gone Wild '09 - Algona, Iowa

September 18 - Small Planet - East Lansing, Michigan

September 19 - House of Rock - Dayton, Ohio

September 20 - Toledo Civic Theatre - Toledo, Ohio

November 15-19 - Shiprocked Cruise - Ft. Lauderdale, Florida

++

Superior Enlightenment, an extreme metal outfit featuring members of Magister Dixit, Utlagr, and Fragments of Sentience, is

streaming its entire first album on MySpace

for a limited period of time.Somewhere between Keep of Kalessin and Zyklon, Superior Enlightenment is pushing the limits of brutality into the black metal genre. "The Great Obscurantism" features guests from Utlagr, Monarque and more.

++

Florida death metal band Monstrosity has announced the following string of upcoming U.S. tour dates:7/1 - Stuart, Florida - Deja Vu Nightclub

7/2 - Raleigh, North Carolina - Volume 11

7/3 - Virginia Beach, Virginia - The Half Shell

7/4 - Philadelphia, Pennsylvania - Alhambra Arena

7/5 - Rochester,NY - Dub Land Underground

7/6 - Syracuse, New York - The Lost Horizon

7/7 - Baltimore,MD - Talking Head

7/9 - Indianapolis, Indiana - Zanies Too

7/10 - Urbana, Illinois - The Canopy Club

7/11 - Kansas City, Missouri ¬- The Riot Room

7/12 - Lincoln, Nebraska ¬- Knickerbockers

7/15 - Las Vegas, Nevada - The Cheyenne Saloon

7/16 - Los Angeles, California - Fredo's Club

7/17 - San Marcos, California - The Jumping Turtle

7/18 - Mesa, Arizona - Ub's Bar

7/20 - Amarillo, Texas - The War Legion Underground

7/21 - Fayetteville, Arkansas - The Gypsy

7/22 - Nashville, Tennessee - The Muse

7/23 - Atlanta, Georgia - The Drunken Unicorn

7/24 - Charleston, South Carolina - The Oasis

7/25 - New Port Richey, Florida - Bourbon Street

++

Season of Mist Records has issued the following announcement about Ghost Brigade releasing a new album:"Ghost Brigade took the world by surprise when their debut album 'Guided by Fire' was received with raving reviews in autumn of 2007. Stimulated by this success, the Finns will be back in the shops this year, with a new delivery of their original blend of Post-Rock, Metalcore, Progressive Rock, Death and Doom Metal."Their sophomore album is entitled 'Isolation Songs', and will be released on August 3rd in Europe (August 25th in the US) through Season Of Mist Records."Ghost Brigade guitarist Wille also commented on the new album:"We are collectively very proud of this record. It was a lot of work to get this album done, it took almost two years to write these songs, but now that it's 100% ready I can only say that I feel privileged to be a member of Ghost Brigade. I have a strong feeling we have created something very special with 'Isolation Songs' and it is by far my personal favorite of all recordings I've ever been a part of. I hope people will enjoy these songs as much as we do once they get the chance to hear them. If only August was here already! Be safe!"

++

Canadian metallers Derelict have issued the following announcement about the release of their upcoming album:"As announced, our new album 'Unspoken Words' will be available in stores across Canada on May 19th through Kerosene Media/Year of the Sun. Go order a copy!"Non-Canadian fans, do not fear! Although our distro doesn't yet extend outside of Canada, you can still very easily purchase the album online

here

."Derelict has also posted two drum recording videos online from "Unspoken Words" which can be found

here

.

++

Gorgoroth has issued the following update about upcoming live shows and a new album:"After a two-year absence from the live arena, Gorgoroth will once again perform their Satanic rituals on stage on August 29, 2009. Gorgoroth will then headline the last night of the 10th anniversary Hole in the Sky Metal Festival in Bergen, Norway, with none other than US doom legends Pentagram as co-headliners! More info on the festival can be found at www.holeinthesky.no. This exclusive Gorgoroth concert will be held in tribute of the band's former drummer Erik 'Grim' Brødreskift (1966-1999). The setlist will include classic songs from the legendary 'Pentagram' album - not played live for 12 years - and perhaps also brand new material from the upcoming album, 'Quantos Possunt ad Satanitatem Trahunt'. If and when any other Gorgoroth live appearances this summer are confirmed, they will be made public here on the official website."The recording of Gorgoroth's new studio album 'Quantos Possunt ad Satanitatem Trahunt' is progressing according to schedule, with a tentative October 2009 release date. The album will be released by Regain Records."A new official Gorgoroth MySpace profile is now under construction, and can be found

here

."

++

Earache Records has issued the following statement about White Wizzard releasing a new mini-album:"Los Angeles, CA's traditional heavy metal heroes, WHITE WIZZARD have announced details for the upcoming mini album named after their trademark song, HIGH SPEED GTO. Set for a July 13th release in the UK/ Europe and a late summer release in the US, WHITE WIZZARD's 2009 debut is driven by catchy riffs that aim straight for the hips and the heart. The band is lighter than what many are used to these days - there's a nimbleness to the WHITE WIZZARD attack and genuine commercial hooks race through all seven songs on the HIGH SPEED GTO mini album."HIGH SPEED GTO features 7 high energy tracks recorded by the original WHITE WIZZARD lineup in 2007. Only released to a select number of fans back then, the mini album, long out of print, can now be enjoyed by the entire world. Unlike the original version, this release includes a bonus in the form of the award-winning fan favorite video for the album's title track, 'High Speed GTO.' If you pine for the days when IRON MAIDEN was king and VAN HALEN was your soundtrack for a night on the town, hop inside WHITE WIZZARD's HIGH SPEED GTO and you'll find just what you're looking for."Here is the track listing for High Speed GTO:1. High Speed GTO

2. Celestina

3. Into the Night

4. March of the Skeletons

5. Megalodon

6. Octane Gypsy

7. Red Desert SkiesBonus video track:

High Speed GTO"Check out the righteously metal cover art for HIGH SPEED GTO

here

."

++

Piledriver has issued the following announcement about putting all future activity on hiatus:"Lead Vokillist Gord 'THE EXALTED PILEDRIVER' Kirchin has abruptly announced that the he has put all activities of the Exalted Piledriver band on hiatus while he deals with 'numerous unsurmountable obstacles and negativities that prevent me from moving forward at this time', adding 'it's only wise that I pull the plug until this metal machine works properly again and no-one else gets hurt'. "The Leather-bound And Pointy Exalted Piledriver explains, 'major health problems have been hampering live performances for over a year, and that's one of the numerous reasons for this season of 'down-time' for me right now. I need to have a few things fixed or adjusted, and I'll be back in the health saddle in a few months'. Band-members guitarist Mark 'Kinky Pork Cream' Kopernicky and bassist Rob 'Lobo El Fsnort' Tollefson kindly forced the hiatus move by tendering their resignations on May 9th, 2009 via e-mail 'because we love you'. Kopernicky is presently working on an album with former bandmates Nasty Black and a solo album, and Tollefson is fond of drinking. It is not known at this time that they will be returning to the band lineup after the hiatus.

++

Swedish death metallers, AS YOU DROWN, have just uploaded the first song off their upcoming debut album, "Reflection" to their label's

MySpace page

. The album opener, "Ruins And Dead Ends," can also be downloaded

here

. The band has also posted the artwork for "Reflection" on their

MySpace page

++

You'll Never Take Us, Skinhead Anthems II", The Last Resort's long overdue and highly anticipated new studio album is available at the European iTunes store.

So go to the European iTunes store

RIGHT HERE

and get this amazing record. "You'll Never Take Us, Skinhead Anthems II" will be in stores in the US on June 23rd.

++

Rancid just premiered their fantastic video for "Last One To Die" on MySpace.

Check it out here

vids.myspace.com/index.cfm?fuseaction=vids.individual&videoid=57229514

++

Nothing short of a milestone in oldschool deathmetal. CLR and Massive Assault are proud to announce 'Dystopian Prophecies', the upcoming MA full length will be out on CD and Gatefold 12" through Crash Landing Records.

Dystopian Prophecies is a slap in the face for gay modern metal bands.

If you liked Left Hand path, or Nirvana 2002, or the Massive Assault Conflict E.P., this one is going to be the record that kills you.

We wrapped the record with awesome artwork by Marald (

www.marald.net

).

releasedate: may 16th 2009

++

After what definitely was the best release week-end in Hurry Up! history with more than 150 CDs sold between 3 shows and pre-orders, FAMINE debut CD "Every road leads back here" is available now. It comes as a digipack format with an amazing artwork by Bill Hauser, it features 12 tracks for fans of Have Heart, Verse and MLIW.

FAMINE will be touring extensively through the year, after the past week-end where the band played 3 release shows with the special appearance of our LOCKED IN.

++

CHAVIS RECORDS announces the wrap up of the new opus 10c Billionaire by CR recording artist BULLETBOYS.

++

Keyboardist Steve Williams of the U.K.'s POWER QUEST is seeking a drummer, guitarists and a vocalist for a new melodic hard rock band.

++

TESLA guitarist Dave Rude's solo power trio, DAVE RUDE BAND, has been recording new material at Rockolito Studios in Oakland, California.++

English grindcore punks EXTREME NOISE TERROR, Texan post-rock masters THIS WILL DESTROY YOU and Chicago psychedelic metallers MINSK have been confirmed for the Damnation Festival, set to take place Saturday, October 24 at Leeds University Union.++

Members of SONATA ARCTICA and DARK TRANQUILLITY have joined forces to form Rockstars of Poker, a poker team which aims to give fans a chance to meet their heroes while playing poker online.++

Swedish outfit BALTIMOORE are back on May 15th 2009 with their 11th album serving up a "QUICK FIX" of their unique brand of classic rock vibes and modern day mentality

++

RAZORMAZE, Boston's self-proclaimed "reigning champions of speed," have unleashed a brand new cut called "Desperado" from their forthcoming full-length debut, "The True Speed Of Steel".

++

Boston, Massachusetts-based band BLOODHORSE has posted a new song, "Paranoiac", on the group's MySpace page.++

What do a group of musically inclined kids and QUEENSRŸCHE have in common? They are all about to get ShipRocked! More than a dozen students from The Paul Green School of Rock Music in Kansas City, Missouri will join QUEENSRŸCHE, TESLA, SKID ROW and many more onboard ShipRocked: a five-day rock and roll cruise to Jamaica and Grand Cayman, departing from Fort Lauderdale on November 15.++

Video footage of RATT singer Stephen Pearcy performing a couple of the band's classic songs with STEEL PANTHER on May 4, 2009 at the Key Club in Hollywood, California can be viewed online already.

++

TWISTED SISTER guitarist Eddie Ojeda will join SIN CITY SINNERS on stage

++ .

Aerosmith drummer Joey Kramer talked about his upcoming book 'Hit Hard: A Story Of Hitting Rock Bottom At The Top'

++

MICHAEL SCHENKER GROUP guitarist/keyboardist Wayne Findlay has issued the following update:"I'm very excited to be working on a new side project with bassist Kelly Garni (QUIET RIOT), vocalist Fin Muir (WAYSTED), drummer Scotty Phillips (WAYSTED) and Kelle Rhoads (Randy's brother) on keyboards.

++

"Invisible Wounds", the debut album from INMORIA — the new Swedish project featuring Charles Rytkonen (MORGANA LEFAY) on vocals, Christer Andersson (TAD MOROSE) on guitar, Danne Eriksson (ex-TAD MOROSE) on keyboards, Henke Westin (BLAZING SKIES) on bass, and Peter Moren (TAD MOROSE, STEEL ATTACK) on drums — is scheduled for release on June 26 via Germany's Massacre Records.

++

Australia's ABC News (Australian Broadcasting Corporation) reports that Colin Murphy, a 20-year-old heavy metal guitarist, pleaded guilty to indecently assaulting a severely-intoxicated 15-year-old girl at a party at Whyalla early last year.

++

IWRESTLEDABEARONCE, the band from Shreveport, Louisiana which mashes up elements of electro, grind and jazz, has made a new song, "The Cat's Pajamas", available for streamng on AbsolutePunk.net.

++


RAZOR OF OCCAM, the London, England-based black/thrash metal band featuring members of DESTRÖYER 666 and ADORIOR, has been confirmed for this year's installment of the Summer Breeze festival, set to take place August 13-15, 2009 in Dinkelsbühl, Germany.

The festival billing is shaping up as follows:


AMON AMARTH
AMORPHIS
BACKYARD BABIES
BATTLELORE
BEFORE THE DAWN
BENEATH THE MASSACRE
BLACK MESSIAH
BORN FROM PAIN
BRAINSTORM
BURY ME DEEP
CALLEJON
CATARACT
CORVUS CORAX
DAATH
DAGOBA
DEADLOCK
DEATHSTARS
ELVENKING
ENTOMBED
EPICA
EQUILIBRIUM
EVERGREEN TERRACE
EVOCATION
EXCREMENTORY GRINDFUCKERS
FIREWIND
GHOST BRIGADE
GOD DETHRONED
GRAND MAGUS
GRAVE
HACKNEYED
HAGGARD
HATE
HATE ETERNAL
J.B.O.
JACK SLATER
KATATONIA
KATRA
KOLDBRANN
KREATOR
KRYPTERIA
LEGION OF THE DAMNED
LIFE OF AGONY
MISERY INDEX
MOONSPELL
NARZISS
NECROPHAGIST
NIM VIND
OBSCURA
ONE WAY MIRROR
OPETH
POWERWOLF
PROTEST THE HERO
PSYCHOPUNCH
PSYCROPTIC
RAUNCHY
RAZOR OF OCCAM
SACRED STEEL
SCHANDMAUL
SECRETS OF THE MOON
SKYFORGER
SUFFOCATION
SUICIDE SILENCE
SYLOSIS
THE CUMSHOTS
THE FACELESS
THE HAUNTED
THE NEW BLACK
THE OTHER
THE SORROW
THE STORM
UNHEILIG
UNLIGHT
UNSUN
URGEHAL
VADER
VOIVOD
VOLBEAT
VOMITORY
VREID
WAYLANDER

More bands will be announced over the coming months.
http://www.summer-breeze.de/


++


-------------------------------------
http://www.no-colours-records.de
http://shop.no-colours-records.de


++
LOWER CLASS BRATS are hitting the road with UK Punks VICE SQUAD all along the West Coast and Southwest in June. Before that gets underway, they will be doing a date with UK Oi! legends COCK SPARRER in San Antonio! the BRATS are also taking the shenanigans back to Europe for another tour. COMBAT ROCK will be releasing their upcoming 7" ep "Thoughts About You" and the new title track is available on their Myspace page for your listening pleasure.Websites:
http://www.myspace.com/lowerclassbratsrulez
http://www.tkorecords.com
http://www.combatrock.com


Tour Dates:
05/23 San Antonio, TX @ White Rabbit (w/ COCK SPARRER)
06/19 Pomona, CA @ The Glasshouse (w/ VICE SQUAD)
06/20 Ventura, CA @ Velvet Jones (w/ VICE SQUAD)

06/21 San Francisco, CA @ Thee Parkside (w/ VICE SQUAD)
06/22 Sparks, NV @ Vixens (w/ VICE SQUAD)06/24 Medford, OR @ Musichead (w/ VICE SQUAD)06/25 Portland, OR @ Satyricon (w/ VICE SQUAD)
06/26 Seattle, WA @ El Corazon (w/ VICE SQUAD)
06/27 Spokane, WA @ The Cretin Hop (w/ VICE SQUAD)
06/29 Salt Lake City, UT @ The Avalon (w/ VICE SQUAD)06/30 Denver, CO @ Moe's (w/ VICE SQUAD)07/02 Dallas, TX @ The Door (w/ VICE SQUAD)07/03 Austin, TX @ Emo's (w/ VICE SQUAD)
07/04 San Antonio, TX @ Rock Bottom (w/ VICE SQUAD)07/05 Corpus Christi, TX @ House Of Rock (w/ VICE SQUAD)
07/08 Albuquerque, NM @ Launchpad (w/ VICE SQUAD)07/09 Phoenix, AZ @ The Sets (w/ VICE SQUAD)
07/10 Long Beach, CA @ Alex's Bar (w/ VICE SQUAD)07/11 Hollywood, CA @ The Key Club (w/ VICE SQUAD)08/27 Paris, France @ La Macanique Ondulatoire08/28 Limoges, France @ Woodstock Boogie Bar08/30 Ypres, Belgium @ Ieperfest09/01 Zurich, Czech Republich @ Dynamo09/03 Munich, Germany @ Orangehouse09/04 Wien, Austria @ Viper Room09/06 Brno, Czech Republic @ Faval Club09/07 Graz, Austria @ Music House09/08 Feldkirchen, Austria @ Amthof09/09 Dresden, Germany @ Chemiefabrik09/10 Hamburg, Germany @ Hafenklang09/11 Leipzig, Germany @ Conne Island09/12 Berlin, Germany @ Clash09/16 Verden, Germany @ Juz Dampfmuhle09/17 Oberhausen, Germany @ Druckluft09/19 Vorselaar, Belgium @ Veusseiler Calling Festival

KRUM BUMS are getting ready to tear up the United States with the GERMS after their appearance at Chaos in Tejas. The band is still working on their upcoming EP "Same Old Story" which has yet to be released on TKO Records.

Websites:

http://www.myspace.com/krumbumshttp://www.tkorecords.comTour Dates:
05/23 Austin, TX @ Chaos In Tejas (Red 7)
06/12 Sacramento, CA @ The Distillery (w/ the GERMS)
06/13 Reno, NV @ Club Underground (w/ the GERMS)06/14 Oakland, CA @ The Uptown (w/ the GERMS)
06/16 Portland, OR @ Hawthorne Theatre (w/ the GERMS)06/17 Seattle, WA @ Neumos (w/ the GERMS)06/18 Boise, ID @ Gusto's06/19 Salt Lake City, UT @ Burts Tiki Lounge (w/ the GERMS)06/20 Denver, CO @ Marquis Theatre (w/ the GERMS)06/22 Minneapolis, MN @ Triple Rock (w/ the GERMS)06/23 Chicago, IL @ Reggie's (w/ the GERMS)
06/25 Detroit, MI @ Magic Stick (w/ the GERMS)06/26 Cleveland, OH @ Now That's Class (w/ the GERMS)06/27 Toledo, OH @ Frankie's Inner City (w/ the GERMS)06/28 Buffalo, NY @ Mohawk Place (w/ the GERMS)06/30 New Haven, CT @ Toad's Place (w/ the GERMS)07/01 Allston, MA @ Harpers Ferry (w/ the GERMS)07/02 New York, NY @ Mercury Lounge (w/ the GERMS)07/03 Asbury Park, NJ @ Asbury Lanes (w/ the GERMS)07/04 Baltimore, MD @ The Ottobar (w/ the GERMS)07/08 New Orleans, LA @ One Eyed Jacks (w/ the GERMS)

++


DEVILSTONE OPEN AIR, JULY 17-19TH, 2009 – ANYKSCIAI, LITHUANIA

DEVILSTONE OPEN AIR line up completed

Devilish music on the bank of Sventoji ["holy" in English] river: three days of metallic uproar and head banging feast together with the grand's of metal scene, headlined by none others but SEPULTURA – that's what expects the respectable audience on July 17-19th, 2009 in Lithuania.

Full line up of 20 bands is confirmed:

SEPULTURA [Brazil, groovy thrash metal]

KEEP OF KALESSIN [Norway, modern black metal]

SINISTER [Netherlands, technical death metal]

CODE [England/Norway, nostalgic black metal]

TRAUMA [Poland, death metal]

ZAS [Lithuania, sociopolitical metal/rock]

BILOCATE [Jordan, atmospheric oriental death metal]

LEPROUS [Norway, challenging progressive metal]

AZARATH [Poland, straightforward death metal]

FRAILTY [Latvia, doom/death metal]

OBTEST [Lithuania, expressive pagan metal]

NAHASH [Lithuania, occult black metal]

THE PROWLERS [Italy, progressive power/heavy metal]

DIABOLICAL [Sweden, catchy death/thrash metal]

SAPLES [Lithuania, old school death metal]

CROCELL [Denmark, aggressive death/thrash metal]

STRANGER AEONS [Lithuania, progressive metal/rock]

HEAVEN GREY [Latvia, atmospheric doom/death metal]

LUCTUS [Lithuania, thrashing black metal]

+ Special Guest [TBA]

As already reported earlier, the debuting edition of Devilstone Open Air festival will take place this summer in one of the most impressive corners of the Baltics – small but cute, cozy and historical Anyksciai town. Some may know the place as a hometown of Lithuanian blasphemers Dissimulation, but that's just one of the coincidences, intentional or not. Small town has far richer cultural background with a string of essential Lithuanian writers and poets of the past, native residents of Anyksciai, as well as mythological and touristic places all around, one of which – forests' surrounded Dainuva valley – will host the epicentre of the fest.

The Devil Stone name is taken from nowhere else but an ancient legend about the devil, who has been carrying the huge Puntukas stone in order to crush the local church, however at the break of dawn he has lost the heavy stone, and mission hasn't been accomplished…

Festival mission is far more reaching: beside the core of it all – three big metal concerts, it will offer a rich cultural program as well for those striving to hide from the matrix & seeking for the alternative action. Night "Rockthèque", coordinated by professional DJs will please people into the proto hard rock and metal classics, as well as those, who'd better stay awake all the night and day long!

Camping ground will be based right there behind the river. Swimming parties, football, fresh air – overall place is grateful for natural attractions.

But the main interest is of course the music. Festival will feature over twenty performers of various metal kinds from the entire world, occupying the stage for two night shows and one evening show.

Tickets to Devilstone Open Air are on sale by Tiketa online ticket service.

The direct link is: Tiketa or https://www.tiketa.lt/Show.aspx?EvnID=2681&ShowID=8684&LngID=EN.

At present tickets are priced at 120 LTL / 35 €!

Further on tickets will cost 140 LTL / 40 € and 150 LTL / 43 €.

Festival organizers openly welcome to try and taste the Lithuanian hospitality, spiced with Devil's frolic!

More info & coming news: www.devilstone.net

Information contact: info@devilstone.net
www.devilstone.net


++


Wave-Gotik-Treffen 2009

LEIPZIG (Germany): from Friday, Mai 29th to Monday, June 1st 2009

Ladies and Gentlemen, Liebe Damen und Herren, the countdown has started!

Ascension Magazine staff will be at 2009 edition of Wave Gotik Treffen in the beautiful city of Leipzig, Germany. The best gothic festival, this is THE festival: hundreds of events, concerts, readings, and thousands of guests from all over the world!

Confirmed artists and bands (update: May 5th):

6<.Comm (GB) - A Spell Inside (D) - Adivarius (D) - Adoration (GB) - Aesthetic Perfection (USA) - Agonoize (D) - Akanoid (D) - Alice In Videoland (S) - Amnistia (D) - Antimatter (GB/IRL) akustisch - ASP (D) - Atargatis (D) - Autumnblaze (D) - Ava Inferi (P) - Axel Thielmann & Tilo Augsten (D) - Banane Metalik (F) - Blitzkid (USA) - Brachial Palsy (D) - Brillig (AUS) - Burn (D) - Bushart (GB) - Calabrese (USA) Europapremiere - Camerata Mediolanense (I) - Capella Fidicinia (D) - Cat Rapes Dog (S) - Catpeople (E) - Christian Von Aster (D) Lesung - Circular (D) - Clan Of Xymox (NL) - Clemens Peter Wachenschwanz (D) - Client (GB) – Combat Company (D) - Combichrist (N) - Con Pasión (D) - Concerto Sacro (D) - Container 90 (S) – Corde Oblique (I) - Cranes (GB) - Cumulo Nimbus (D) - Current 93 as Anok Pe Current 93 (GB/USA) - Dead End Guys (D) - Der Blaue Reiter (E) - Die Art (D) - Die Form (F) - Die Perlen (D) - Die So Fluid (GB) - Dies Ater (D) - Dolls Of Pain (F) - Draconian (S) - Drop a Line (D) - Eden Weint Im Grab (D) - Edenbridge (A) - Edo Notarloberti (I) - Egoamp (D) - Eisbrecher (D) - Eisenfunk (D) - FabrikC (D) - Fading Colours (PL) - Fangs On Fur (USA) - Feindflug (D) - Fetisch:Mensch (D) - Feuerschwanz (D) - FGFC 820 (USA) - Fire+Ice (GB/D) - Fliehende Stürme (D) - Frank The Baptist (USA) - Frozen Plasma (CH) - Geistform (E) – Gewandhauschor (D) - Gregor Meyer (D) - Greifenkeil (D) - Grendel (NL) - Griseldis Wenner (D) - Henke (D) - Herbst9 (D) - Hollenthon (A) - Holly & Benni/Letzte Instanz (D) Lesung - Ianva (I) - Icon Of Coil (N/CDN) - iLiKETRAiNS (GB) - Illuminate (D) - Inkubus Sukkubus (GB) - IWR (IL) - Jännerwein (A) - Jeniferever (S) - Katra (FIN) - Klimt1918 (I) - KMFDM (USA) - L'Âme Imortelle (A) - Lacrimas Profundere (D) - Lahannya (GB) - Leandra (D) - Les Fragments De La Nuit (F) - Letzte Instanz (D) - Markus Heitz/Jörg Kleudgen/Boris Koch (D) Lesung - MDM (CDN) Deutschlandpremiere - Megaherz (D) - Melotron (D) - Minerve (D) - Modcom (GB) - Mono Inc. (D) - Mozart (D) Lesung - My Dying Bride (GB) - Myk Jung (D) Lesung - Nachtgeschrei (D) - Neutral (RUS) - Noctiferia (SLO) - Noctulus (D) - Nosferatu (GB) - Nurzery Rhymes (D) - Of The Wand And The Moon (DK) - Opeth (S) - Ostara (GB) - Otto Dix (RUS) - Painbastard (D) - Panic Lift (USA) - Patenbrigade:Wolff (D) - Peter Murphy (USA/TR/MEX) - Phelios (D) - Principe Valiente (S) - Psyche (CDN) - QEK Junior (D) - Qntal (D) - Rappacinis Tochter (D) Musical - Rome (LUX) - Sam (D) - Samael (CH) - Sanity Obscure (D) - Sara Noxx & Friends (D) - Sascha Blach & Tom Manegold (D) Lesung - Scandy (N) - Scarlet & the Spooky Spiders (I) - Scary Bitches (GB) - Schelmish (D) - Schock (D) - Schwefelgelb (D) - Section 25 (GB) - Shadow Reichenstein (USA) - Shnarph! (D) - Solitary Experimemts (D) - Sonar (B) - Sonver (GB) - Specimen (GB) Wiedervereinigung in Originalbesetzung - State Of The Union (USA) - Staubkind (D) - Steven Severin (GB) - Stoa (D) - T.A.N.K. (D) - Telegram Frank (USA) - The Beautiful Disease (D) - The Eden House (GB/USA) - The Eternal Afflict (D) - The Exploding Boy (S) - The Prostitutes (CZ) - The Social (GB) - Theaterpack (D) - Theatre Of Hate (GB) - Troum (D) - Tunes Of Dawn (D) - Turnbull AC`s (S) - TYR (FO) - Tyske Ludder (D) - UK Decay (GB) - Umbra et Imago (D) - Undead (USA) - Unsun (PL) - Unternehmen Stahlklang (D) - Vendemmian (GB) - VNV Nation (GB) - Volkmar (AUS) - Vomito Negro (B) - Whispers In The Shadow (A) - Wieland Lemke & Tobias Schwencke & Antje Thierbach (D) - Winterkälte (D) - Yelworc (D) - Zin (D) -

Info / tickets / program: www.wave-gotik-treffen.de


++
Reactivated Southern California metallers RUTHLESS have announced their first Los Angeles show in 22 years.++
Swedish metallers CHAINWRECK have just released their second album, "A Season Of Hates Perfection", via ADR Production.
++
Former FREHLEY'S COMET member Tod Howarth has posted two new solo songs — "Dancing Through The Pain" and another cut which Howarth says is his upcoming album's projected title cut — on his MySpace page.++
Ex-MELDRUM bassist Frida Ståhl will rejoin her former bandmates for one night only to perform at the Michelle Meldrum memorial show at the Whisky A-Go Go in Hollywood on Tuesday, May 26.++
SLIPKNOT percussionist Shawn "The Clown" Crahan rejoined the band on stage last night (Friday, May at Oklahoma City's Zoo Amphitheatre after taking several days off following the death of his mother.

U.S. progressive/power metallers

HEIR APPARENT

are selling copies of their 1984 demo called

"Inception Day"

. According to a post on the band's web site, "This was the recording that started it all. Recorded in July of 1984, this five-song EP has never been commercially available until now."

The EP features "unique extended versions" of the following songs:

01.

A.N.D...Dogro Lived On

02.

Keeper Of The Reign

03.

Nightmare (Faces In The Dark)

04.

Tear Down The Walls

05.

The Servant

The lineup for the recording was as follows:

Paul Davidson

- Vocals

Terry Gorle

- Guitar

Derek Peace

- Bass

Jim Kovach

- Drums

To order a copy, go to

this location

.

++





NEBELHEXE


Dead Waters: An organic mix of dreamy Ambient, Tribal and a darker for of Alternative
Her songs are enchanting and disturbing. Her lyrics and poetic writings are dark, metaphoric and personal, and one never knows if she is talking about dreams or reality. Her visuals are dark and sensual (and alarmed American Mental Health workers who claimed a patient got psychotic after watching one of her videos!), yet her social-critical and esoteric writings are very insightful and highly acclaimed... Nebelhexë is an artist and writer who runs her own show. She is often referred to as being one of the most intriguing personalities of the subculture... and many don't quite get her. Indeed often attacked for being "too complex" (by the not too smart ones obviously!), yet she simply remains true to her heart, and she has come pretty far by doing just that. Obs; her music is not metal! We prefer to call it 'Alternative'. Yet once the architect behind ex-projects Aghast and Hagalaz' Runedance she is still at home in the Metal scene and thus still signed to Metal labels... However she does not want to fall into any specific genre. She describes Dead Waters as: "very own, very dark, very organic, very strange? Dead Waters certainly turned out to be more organic, kind of like a mix of dreamy ambient, tribal, and a darker form of country... or something like that... maybe it was the influence of that Texas snake beer we were drinking in the studio (cool stuff!) and the hot weather... :-) " "The songs as usual, embrace many of my deep and dark thoughts, dreams... and recent experiences... I have a talent for ending up in unusual, interesting and weird situations... always kinda stressy when it happens... but they always makes the best and entertaining stories afterwards... The lyrics are explained, (not in detail though, I keep some thing's for your imagination!) on my website www.nebelhexe.com"

» Order "Dead Waters" here
» Nebelhexe on itunes
» Nebelhexe MySpace

DEFIANCE


Reunited Oakland, California thrashers Defiance have issued the following update:
"As of yesterday, Defiance has finished tracking the new album for Candlelight Records! Candlelight is looking at a September release date for first album from Defiance since 1992's 'Beyond Recognition', released by Roadrunner Records.

"We finished up at Trident Studios on Sunday with Jim [Adams; guitar] and Mike [Kaufmann; bass] completing the last of their parts, and Steev [Esquivel; also of Skinlab] came down to help arrange some last-minute additions to the lead sections with Jim on a couple of songs. Snake came by in the afternoon to deliver all the completed vocals he recorded at his studio in Berkeley, Greendot Studios.

"All we have left is to get Glen's [Alvelais; Forbidden, Tenet, Testament] solos and to have Juan [Urteaga, producer] finish mixing and mastering the album!

"Defiance is working with Travis Smith on the album cover artwork and concept.

"Once the album is released Defiance will be looking to support the effort in Europe and perhaps the U.S., if the right opportunity arises."

OCTOBER FILE


October File: New Album Update
We have been busy writing the new album, our third. We are nearly done and it shall be unleashed upon this earth on 19th October 2009 and entitled "Our Souls To You". We are currently talking to various producers about producing it – well obviously. We can promise you it will be worth the wait. My personal fave so far is "Dredge" coming in at a shirt 9 minutes, it's a journey of personal misery which we cant wait let you enjoy to brighten your day.

We are also planning some shows, a one off in London is soon…..

October File – Our Souls To You – 19-10-09 – Candlelight Records.

BLOOD TSUNAMI


Blood Tsunami: 'Grand Feast For Vultures' Out Now
The metal juggernaut known as Blood Tsunami returns with "Grand Feast For Vultures", the follow up to the highly acclaimed 2007 NAP/Candlelight debut, "Thrash Metal". The new album consists of seven songs, which are both faster, darker and heavier than before, but still maintaining the epic, brutal and yet melodic edge. Blood Tsunami has now really captured what they are all about; relentless thrash metal. With monstrous riffs, red hot leads and rapid drums topped with vicious shrieks and thunderous growls, this ferocious titan of metal will attack with snapping jaws and razor sharp claws. Pulling influences from a deep well of 80's thrash, death and NWOBHM, Blood Tsunami has created their own wicked mixture of noise that brings the listener down an already familiar path, but also taking you to places unknown. Once again recorded in Lion Heart Studios, Oslo, the soundscape is dark and brutal, dynamic and rough. Engineered by Øyvind Voldmo Larsen and produced by the band, "Grand Feast For Vultures" is not to be missed upon its release: 27th of April

» Launch Blood Tsunami ecard here
» Blood Tsunami on itunes
» Blood Tsunami MySpace

1349


1349: 'Revelations Of The Black Flame' E-Card Available
Norway's 1349 return with their brand new album Revelations of the Black Flame a blackened journey that encompasses black metal, dark ambient, noise, industrial and the soundtrack to a twisted David Lynch film. This album sees the band toning back on the balls to the wall blasting speed of previous albums and trying something crawling, darker and altogether more mature. With this album the band have realized that to truly capture the aural essence of evil you need contrast and time for the musical soundscapes to lull you into a false sense of security so when the black metal does kick in you're dragged bodily into what can only be described as a nightmare. The new album was produced by legendary Tom G Warrior of Celtic Frost fame and will be released on three formats - the standard CD, special edition double CD that includes a bonus live disc recorded in Stockholm and the deluxe 180 gram blood red collector's vinyl.

» An e-card for "Revelations Of The Black Flame", is available at this location
» 1349 Website
» 1349 MySpace

SUSPERIA


Susperia: On tour in the UK next month
Susperia may have their roots in Norway's black metal scene, but that is merely a starting point for a band that describes their music as "extreme metal with melodic twists". Their simple philosophy of "no boundaries" – as reflected on the album 'Attitude' – demonstrates how Susperia have no hesitation in embracing and exploring a variety of musical avenues with ease. They feel that originality is the essence of surviving the music industry today and their willingness to experiment has seen development and progression over their career, to a point where they are managing to carve out their own identity within the metal genre.

May
18 - (UK) The Palladium, Bideford
19 - (UK) Mr Kyps, Poole
20 - (UK) Academy, Bristol
21 - (UK) Academy, Birmingham
22 - (UK) O2 Academy Islington, London
23 - (UK) Corporation, Sheffield
24 - (UK) O2 Academy, Liverpool
25 - (UK) O2 Academy, Newcastle
26 - (UK) Cat House, Glasgow
27 - (UK) Rio's, Leeds
28 - (UK) Rock City, Nottingham

» Launch Susperia Ecard
» Susperia MySpace

XERATH


Xerath: E-Card Available
U.K.-based experimental/progressive extreme metallers Xerath will release their debut album, "Xerath I", on May 25 via Candlelight Records. The CD was mixed in France by Brett Caldas-Lima (Cynic).

According to a press release, Xerath is "a new, cutting-edge band combining crushing Meshuggah-style riffs with epic orchestral composition. Their sound can be described as taking influence from Strapping Young Lad, Meshuggah and Dimmu Borgir to create a distinctive sound they call 'orchestral groove metal' (or chug-score!)."

The band was formed in 2007 by guitarist Andy Phillips, drummer Michael Pitman and bassist Owain Williams, and was later joined by Richard Thomson on vocals.

Originally started as an experiment to combine film-score scounds with syncopated guitar rhythms, Xerath evolved into a full-fledged gigging band with a clear direction.

» An e-card for the album is available at this location.
» Xerath MySpace

ANAAL NATHRAKH


Anaal Nathrakh: Two New Songs Available For Streaming

England's extreme metal duo Anaal Nathrakh will release its new album, "In The Constellation Of The Black Widow", on June 29 via Candlelight Records. A digital single entitled "More Of Fire Than Blood" will precede the full-length CD via iTunes on June 6.

"More Of Fire Than Blood" and "The Lucifer Effect" are now available for streaming on the band's Myspace

Anaal Nathrakh vocalist V.I.T.R.I.O.L. previously stated about the band's new material, "'Constellation' will be faster, more insidious, more ominous, more musically dextrous and wilder than ever before. The album will feature a curve ball guest appearance from Zeitgeist Memento of Mexican extremists Republika."

EMPEROR


Emperor Live Inferno Boxset Out Now
Candlelight Records confirms the completion of the final recordings from black metal legends Emperor. Titled Live Inferno, the special live series features various releases recorded/filmed during the band's sold out 2005-2007 reunion performances. Several formats will be available including a 2cd/slip case with 16-page booklet, a limited edition box featuring 2 cds & dvd with an enhanced 24 page booklet, a single dvd, and two limited edition double-vinyl gatefold sets. April 20th is set as the European release date for the series. The audio aspect of the Live Inferno series features exclusive recordings from the band's headlining performances at Norway's Inferno Festival and Germany's Wacken Open Air Festival. Each recording will be pressed as individual double-vinyl sets; the first pressing limited to 1000 on black vinyl with any additional pressings in varied colors selected by the band. A special gold-vinyl seven-inch limited to 2000 titled Thus Spake the Nightspirit (featuring a live rendition of the band's famed song from the album Anthems to the Welkin at Dusk with a live recording of "Inno A Satana" from the album band's popular In the Nightside Eclipse album on the b-side) will be pressed and released via the label's official webstores beginning February 16.

The video portion, titled Live at Wacken Open Air 2006 - A Night of Emperial Wrath, has a running time of 70-minutes and includes footage professionally filmed at the Wacken Open Air Festival with additional on-stage and exclusive backstage footage filmed and compiled by the band. "It looks like these releases will be the final nail in the coffin for Emperor," says guitarist Samoth. "They are a testimony of the live reunion that took Emperor to even new heights; unique events like Wacken where Emperor headlined in front of 60 000 people. We had a great run of shows and feel lucky that we were able to come back even bigger and perform songs from our complete catalogue for a lot of dedicated fans old and new. There will be several cool formats and limited editions coming that should be a nice treat for the fans and a worthy representation of the Emperor legacy. Emperor is dead, long live the Emperor!"

DVD 1. Infinity Burning (medley) 2. Cosmic Keys to my Creations & Times 3. Thus Spake the Nightspirit 4. An Elegy of Icaros 5. Curse you all Men! 6. With Strength I Burn 7. Towards the Pantheon 8. The Majesty of the Nightsky 9. The Loss and Curse of Reverence 10. In the Wordless Chamber 11. I am the Black Wizards 12. Inno a Satana Running time: approx 70 min. Bonus material: A selection of on and off stage bootleg material.

DISC 1 Inferno: Infinity Burning (medley), Cosmic Keys to My Creations & Times, Thus Spake the Nightspirit, An Elegy of Icaros, Curse you all Men!, Wrath of the Tyrant, With Strength I Burn, Towards the Pantheon, The Majesty of the Nightsky, The Loss and Curse of Reverence, In the Wordless Chamber, Inno a Satana, I am the Black Wizards, Ye Entrancemperium, Opus a Satana.

DISC 2 Wacken: Infinity Burning (medley), Cosmic Keys to My Creations & Times, Thus Spake the Nightspirit, An Elegy of Icaros, Curse you all Men!, With Strength I Burn, Towards the Pantheon, The Majesty of the Nightsky, The Loss and Curse of Reverence, In the Wordless Chamber, I am the Black Wizards, Inno a Satana.

Order Emperor - Live Inferno here

» Launch Emperor ecard here
» Emperor on itunes
» Emperor MySpace

TOUR DATES

OBITUARY
September
03 - Tucson, AZ - The Rock
04 - Mesa, AZ - U.B.'s Bar
05 - Farmington, NM - Gator's
06 - Denver, CO - Bluebird Theater
08 - San Marcos, CA - Jumping Turtle
09 - Los Angeles, CA - Key Club
10 – San Francisco, CA - Slims
11 - Portland, OR - Hawthorne Theater
12 - Seattle, WA - El Corazon
14 - Victoria, BC - Sugar
15 - Vancouver, BC - Plaza Club
17 - Calgary, AB - Warehouse
18 - Edmonton, AB - Starlite Room
19 - Regina, SK - The Riddell
20 - Winnipeg, MB - Royal Albert Arms
22 - Milwaukee, WI - The Rave
23 - Mokena, IL - Pearl Room
25 - Toronto, ON - Opera House
26 - Quebec City, QC - Imperial
27 - Montreal, QC - Foufounes Electriques
29 – New York, NY - The Blender Theatre at Gramercy
30 - Worcester, MA - Palladium
October
01 - Philadelphia, PA - Trocadero
02 - Raleigh, NC - Volume 11
03 - Asheville, NC - Orange Peel
04 - Louisville, KY - Headliners Music Hall

OMNIUM GATHERUM
May
09 - (FI) Lutakko, Jyväskylä
15 - (FI) Kairo, Kotka
16 - (FI) Teatria, Oulu
22 - (RU) Russian Rock & Metal Expo, Moscow
23 - (FI) Nosturi, Helsinki
June
06 - (FI) Sauna Open Air Festival (playing date tbc), Tampere
July
04 - (ES) Hard Rock Laager Open Air Festival (Playing date TBC),
Vana-Vigala
August
15 - (FI) Finnhits Metal Festival, Pori
September
27 - (UK) UK Metalfest, Dudley

BLOOD TSUNAMI
May
09 – (DK) Odense Metal Fest

1349
September
05 - (DE) Hellflame Festival - Osnabrück - Hyde Park
October
03 - (DE) Devils Revenge Festival - Hamm - Alfred Fischer Halle
24 - (DE) Hellflame Festival - the south side of hell - Lichtenfels - Stadthalle

ABSU / GLORIOR BELLI / SOTHIS
June
06 – (US) Jumping Turtle, San Marcos CA
07 – (US) House of Blues, W. Hollywood CA
08 – (US) Thee Parkside, San Francisco CA
09 – (US) Hawthorne Theatre, Portland OR
10 – (US) El Corazon, Seattle WA
12 – (US) The Underground, Calgary AB
13 – (US) The Exchange, Regina SK
14 – (US) Royal Albert Arms, Winnipeg MT
15 – (US) Station 4, St. Paul MN
16 – (US) The Pearl Room, Mokena IL
17 – (US) Peabody's, Cleveland OH
18 – (CDN) Wreck Room, Toronto ON
19 – (CDN) Petit Campus, Montreal QC
20 – (US) Penny Arcade, Rochester NY
21 – (US) BB Kings Blues Club, New York NY
22 – (US) Jaxx, W. Springfield VA
23 – (US) Volume 11, Raleigh NC
24 – (US) The Muse, Nashville TN
25 – (US) The Masquerade, Atlanta GA
26 – (US) The Garage, St. Petersburg FL
27 – (US) Culture Room, Ft. Lauderdale FL
29 – (US) Firewater, Dallas TX

ORANGE GOBLIN
June
19 - (FR) Hellfest Open Air, Clisson

SUSPERIA
May
18 - (UK) The Palladium, Bideford
19 - (UK) Mr Kyps, Poole
20 - (UK) Academy, Bristol
21 - (UK) Academy, Birmingham
22 - (UK) O2 Academy Islington, London
23 - (UK) Corporation, Sheffield
24 - (UK) O2 Academy, Liverpool
25 - (UK) O2 Academy, Newcastle
26 - (UK) Cat House, Glasgow
27 - (UK) Rio's, Leeds
28 - (UK) Rock City, Nottingham

SEAR BLISS
May
08 – (D) Leipzig, Moritzbastei
09 – (D) Reichenbach / Vogtland, Chronical Mosher
30 – (H) Kiskunfelegyhaza, Rocktar
July
09 – (H) Pecs, Rockmaraton Festival
10 – (CZ) Divisov u Benesova, Blacklights Festival

ABIGAIL WILLIAMS
June
14 - (US) Charleroi, PA - Club Octane
15 - (US) Allentown, PA - Crocodile Rock
16 - (US) Syracuse, NY - Lost Horizon
17 - (US) Buffalo, NY - Xtreme Wheelz
18 - (US) Southgate, MI - Modern Exchange
19 - (US) Owensboro, KY - The Brothers
20 - (US) Fredricksburg, VA - The Refuge
21 - (US) Charlotte , NC - Casbah
22 - (US) Wilmington, NC - Soapbox
23 - (US) Birmingham, AL - The Nick
24 - (US) Atlanta , GA - Masquerade
25 - (US) Jacksonville, FL - Jack Rabbits
26 - (US) St Petersburg, FL - The Garage
27 - (US) Raleigh, NC - Volume 11
28 - (US) Virginia Beach , VA - Peppermint Beach Club
29 - (US) Baltimore, MD - Sonar
30 - (US) Louisville, KY - Uncle Pleasants
July
01 - (US) Waterloo, IA - Spicoli's Bar and Grill
02 - (US) Minneapolis, MN - 7th St Entry
03 - (US) Thunder Bay, ON - Black Pirate Pub
04 - (US) Winnipeg, MB - Royal Albert Arms
05 - (US) Regina, SK - The Exchange
06 - (US) Saskatoon, SK - Walkers
07 - (US) Edmonton, AL - Starlite Room
08 - (US) Calgary, AL - The Underground
10 - (US) Victoria, BC - Sugar
11 - (US)Vancouver, BC - The Biltmore
12 - (US) Seattle, WA - El Corazon
13 - (US) Portland, OR - Satyricon
14 - (US) San Francisco, CA - Thee Parkside
15 - (US) Los Angeles, CA - Whisky a Go Go
16 - (US) San Marcos , CA - Jumping Turtle
17 - (US) Las Vegas , NV - Cheyenne Saloon
18 - (US) Farmington, NM - Gators
19 - (US) Denver, CO - Larimer Lounge
20 - (US) Kansas City, MO - Riot Room
21 - (US) Nashville, TN - The Muse
22 - (US) Danville, VA - Plan B
23 - (US) New York, NY - The Blender Theatre at Gramercy
24 - (US) Springfield, VA - Jaxx
25 - (US) Hartford, CT - Webster Underground
26 - (CDN) Montreal, QC - FouFounes Electriques
27 - (CDN) Toronto, ON - Wreck Room
28 - (US) Rochester , NY - Penny Arcade
29 - (US) Cleveland, OH - Peabodys
30 - (US) Mokena , IL - Pearl Room
31 - (US) Urbana, IL - Canopy Club









++
TRANSATLANTIC Transatlantic flies again – the Progressive Supergroup reunites for a new album. A new photo and an official statement from the band can be found on our website.
RIVERSIDE New studio album 'Anno Domini High Definition' by Riverside will be released on June 22nd (Europe) and July 14th (North America). Available as regular edition and special edition digipack with bonus DVD 'Live in Amsterdam'. A first track of the album can be heard on www.myspace.com/insideoutlabel from tomorrow on.
DEMIANS The work on the new Demians album has started now. A full statement by Demians singer Nicolas Chapel can be read in the news section of our homepage. OSI 'Blood' was released in Europe on April 27th and will be released in North America on May 19th. Special guests are Gavin Harrison (Porcupine Tree) and Mikael Akerfeldt. The CD is also available as Special Edition digipack with bonus CD.
EUREKA The new Eureka album 'Shackleton's Voyage' tells the true story of Sir Ernest Shackleton's sensational Antarctica expedition in the years 1914 to 1916. Musical guest on this album are Billy Sherwood (ex Yes, Conspiracy, World Trade), Yogi Lang (RPWL) and Troy Donockley (Iona, Nightwish). The album will be out in Europe on June 8th.
++
Savannah, GA's BARONESS will head to Dallas, TX next week to begin work on a brand new full-length and follow-up to 2007's critically-acclaimed Red Album. BARONESS will be working with the Grammy-nominated producer / engineer John Congleton (EXPLOSIONS IN THE SKY, THE POLYPHONIC SPREE, THE ROOTS, BUDDY MILES, BLACK MOUNTAIN) on the band's second full-length. The still untitled album is expected to see a fall 2009 release date.www.myspace.com/YourBaroness
++


PITCH BLACK FORECAST, the project featuring vocalist Jason "J" Popson (MUSHROOMHEAD, IN COLD BLOOD, Fractured Transmitter Records), drummer Gene Hoglan (DETHKLOK, STRAPPING YOUNG LAD, DEATH, DARK ANGEL, TESTAMENT), guitarist Robert Reinard (NDE) and bassist Steve Rauckhorst (INTEGRITY, KERATOMA), has issued the following update:

"Tom Shaffner (KERATOMA), our longtime friend and sound engineer, has joined the band today as our second guitarist.

++
Italian label & distro Nocturnal Brights productions has new T-shirts available. http://www.nbproduction.net/inglese/index2.htm then www.cafepress/ossarivm
++


BURN HALO, the new band featuring ex-EIGHTEEN VISIONS singer James Hart, performed a couple of tracks acoustically live on the 101.7 The Fox radio station inside the Less Is More Lounge at the Grand Ballroom in San Francisco.

++
VELVET REVOLVER bassist Duff McKagan's side band, DUFF MCKAGAN'S LOADED, will take part in a signing session and acoustic performance at Vintage Vinyl in Fords, New Jersey on Monday, May 18 at 5:00 p.m.
++
ROB ROCK's (IMPELLITTERI, DRIVER, JOSHUA) September 27, 2008 performance at the ProgPower USA IX festival at Center Stage in Atlanta, Georgia was recorded/filmed for a live CD/DVD release, "The Voice Of Melodic Metal - Live In Atlanta", due in Europe on May 22 via AFM Records and in the U.S.

++


Lita Ford is back! The Queen of Metal returns in full force on "Wicked Wonderland", her first new U.S.
++

DEAD BY APRIL, the Swedish "pop/metal" act featuring former members of NIGHTRAGE, BY NIGHT, EVILDOER, MINDFALL and DEATHDESTRUCTION, is streaming its self-titled debut album in its entirety on the band's MySpace page.

++

++
Swedish/Texan doom legends CANDLEMASS have been confirmed for the inaugural FortaRock festival, set to take place July 11, 2009 at Park Brakkestein in Nijmegen, Holland.
++


Negura Bunget official statement
This has to be one of the most difficult messages to be written We are sorry to announce that Hupogrammos and Sol Faur have ended their journey along Negura Bunget. Our paths are now apart. We wish them all the best on their new endeavors (their new project will be announced at a later time)
Meanwhile, a new Negura Bunget line-up is assembled, which will continue the path started almost 15 years ago. Rest assure, we are keen to prove there is more to be said by this band, and we will work to fulfill our spiritual endeavor relentlessly.
All Negura Bunget scheduled plans (concerts, festivals, contracts with Aural Music/Code666 Records and Prophecy Productions/Lupus Lounge) will be completed in the new formula. New website and myspace page are developed and will soon be online.

Negru, of behalf of Negura Bunget.

The new official Negura Bunget line-up is:
Corb - guitars/vocals
Spin - guitars


Gădineţ

- bass
Inia Dinia - keyboards
Ageru Pamanatului - vocals/pipes/percussions/xylophone
Negru - drums/percussions A word from Hupogrammos and Sol Faur: We would like to thank everybody who supported and believed in Negura Bunget and invite you to follow our further musical activities.
Negura Bunget (Negru)
P.O. BOX 8-1136, 300334
Timisoara, Timis, ROMANIA
contact@negurabunget.com
www.negurabunget.com - www.negurabunget.com/merchandise
www.myspace.com/negurabunget

Negura MUSIC
p.o. box 8-1136, 300334, timisoara, timis, romania.
label - distribution - mailorder - studio - promotion - publishing
negura@negura.com - www.negura.com - 0040723565544

Din Brad
Traditional Romanian Soundcape
p.o. box 8-1136, 300334, timisoara, timis, romania.
contact@dinbrad.ro - www.dinbrad.ro - www.myspace.com/dinbrad

www.code666.net / www.auralmusic.com
www.lupuslounge.com / www.prophecy.cd



++
MASTERCASTLE 'PRINCESS OF LOVE' VIDEO
Check out the new Mastercastle video for "Princess Of Love" taken from the bands debut album "The Phoenix", out now on Lion Music. View the video at: http://www.youtube.com/watch?v=qPDcwjNSoPE XANIMA 'THE DEEDS AND THE DAMAGE' VIDEO
Taken from the forthcoming album "Inside Warrior", the debut video from Swedish art rock outfint Xanima is now available for viewing at:
http://www.youtube.com/watch?v=9S5wOq4HVjw

ASTRA AND ASHENT SCHEDULE JOINT ITALIAN GIGS
Two of our hottest Italian Prog Metal bands have scheduled the following dates together.

-MAY/23/2009 10:00 PM at ROCK CLUB via Tambarin, zona industriale, Ronchi dei Legionari, GO, Italy.

-MAY/24/2009 10:00 PM at JAILBREAK LIVE CLUB Via Tiburtina, 870 00159 Roma.

NEW TWINSPIRITS ALBUM COMING SOON
We have just received the master of the second Twinspirits album entitled "The Forbidden City" which features new vocalist Göran Nyström. More information to follow soon.

NEW MILAN POLAK ALBUM COMING SOON
We have also just recieved the master for the new Milan Polak album entitled "Murphy's Law". The album as with its predecessor "Straight" is a vocal album yet sees Milan get heavier and more aggressive. More information to follow soon.

NEW JOE STUMP WEBSITE
To tie in with the release of his new album "Virtuostic Vendetta", world acclaimed American neo-classical/shred guitarist Joe Stump has given his website a makeover, check it out at http://www.joestump.com

Regards
The LM Team

Web Links
http://www.lionmusic.com
http://www.myspace.com/lionmusiclabel
http://www.youtube.com/lionmusicfinland
http://twitter.com/LionMusic
++
The Eternal guitarist Terry Vainoras has left the band during their European tour.
++
The debut album from French death metal masters THE SEVEN GATES, Angel of Suffering will be unleashed on the masses in the United States on May 12th and in Europe on June 16th 2009. HEAVY ARTILLERY is now offering an exclusive stream of the album via the label's website. Born from the ashes of revered French underground metal acts Daemonium, Akhenaton and late 80's French death metal pioneers Mutilated, THE SEVEN GATES began their assault in 2006 with the release of their "All is In All" demo. In 2007 the band followed up with a self-released EP entitled Gehenna's Sword, gaining THE SEVEN GATES praise from the European metal press and earning them a spot on several "Best of 2007" lists in many of the Europe's leading metal publications. That same year, the bands' first tour evoked frenzied interest from fans and further praise from the press, rousing the attention of New York's HEAVY ARTILLERY RECORDS who quickly offered the band a place on their roster. Mastered by renown French engineer Jean-Pierre Bouquet, Angel of Suffering delivers 10 tracks of old-school death metal with an endless supply of hooks, masterful musicianship and a sufficient dose of pure fucking evil, sure to please fans of early Deicide, Morbid Angel, Autopsy and early death metal in general. Listen to a stream of Angel of Suffering http://www.heavyartillery.us For more info on THE SEVEN GATES visit http://www.myspace.com/thesevengates
++
Rotting Corpse Records recording artists, WHORRID, are ecstatic to announce their latest nine-track release, Time Heals Nothing, is now out for pressing and will be available Tuesday, June 9th, 2009. This is the Chicago-based death metallers follow-up album from 2005's debut, Infecting the Soul.

Included on the new release is a video for Infecting the Soul, which can also be viewed on YouTube, plus a bonus track entitled Lap Dance. Tour dates in support of the album are in the works, which will be made available on the band's MySpace site:

http://www.myspace.com/whorrid1

Video featured at the following link:

http://www.youtube.com/user/rcrecords666
++
New SKYFIRE song to be premiered next week

Swedish progressive death metallers SKYFIRE will premiere the song
"Esoteric" on The Entropy League podcast via METAL INJECTION's
podcast network on Monday May 11th. The track comes off of both the
band's Esoteric full-length due out in August/September and the
still-to-be-announced digital EP due out in June/July via Pivotal
Rockordings. The podcast will be available at http://www.metalinjection.net on May 11th.


The follow-up to 2004's Spectral, Esoteric was recorded at SKYFIRE's own
Powernest Studios in Gothenburg and was mixed and mastered by Jonas
Kjellgren (SCAR SYMMETRY, SONIC SYNDICATE, ZONARIA). Album art for Esoteric
was created by Pär Olofsson (THE FACELESS, PSYCROPTIC, SPAWN OF
POSSESSION) with layout handled by CULT OF LUNA's Erik Olofsson.
++
MAD BUTCHER RECORDS NEWSLETTER
_____________________________________________________________

MBR 113 ALL`ARREMBAGGIO CD/LP
(available mid of may,preorder now)


After three years of concerts all over Europe, enjoying the show and
spreading the message, Los Fastidios have recorded their new album, the
6th long playing in their career and let's say one of their best; every
song is a sing along anthem, there are all the ingredients of their best
recipes: Social issue (Freedomtown, La Nostra Internazionale), antifascist
attitude (La Tumba), love for football (Reds in The Blue, Football is
Coming: maybe a new Antifa Hooligan?) and street life (Non è Questione di
Stile, Bottiglie e Battaglie): thanks to the cooperation of one of the
most enduring line ups ever, we can say that the band is back to their
best days; the musical influences are punk, rock'n'roll, ska, something of
the british sounds (You Got Your Soul dedicated to the Housemartins,
Hooligirl) and reggae (Reggae Rebels), with the unmistakable easy going
Los Fastidios touch. You can hear in this album how they make songs to
enjoy themselves, but most of all how they dedicate their music to all
their fans, new and old all over the world. The legendary Contiamo Su Di
Voi has found its sequel. See them all over Europe this summer to enjoy
their new involving live set!

Tracklist:
INTRO
LA TUMBA
NON E' QUESTIONE DI STILE
LA NOSTRA INTERNAZIONALE
FOOTBALL IS COMING
HOOLIGIRL
YOU GOT YOUR SOUL
REGGAE REBELS
FREEDOMTOWN
REDS IN THE BLUE
BOTTIGLIE E BATTAGLIE


_____________________________________________________________

MBC 009 - GLOBALIZE THIS! CD


17 demo tracks from The Movement -most of them recorded long before they
released their first album.


Unspoiled, energetic and powerful.


This album shows a different side of the band. The Movement was never a
punk band! The inspiration was soul, the message was positive, the music
skills of each
individual was incredible.


The demos reflect the life and light that were never really captured on any
of the official recordings.


The Movement:
Lukas Sherfey - vocal / Guitar
Lars Sch&#65533;dler - Bass
Kalle Mathiesen - Drums

Tracklist:
01.I need you
02.Wasted Youth
03.Truth is...
04.A little rain
05.Control your temper
06.Get Pissed
07.How come
08.Losing you
09.My street
10.No jobs
11.No regrets (live)
12.One way culture
13.Play it safe
14.Still an ecno
15.Turn away your faces
16.Waiting
17.Your love is making me stronger



_____________________________________________________________

MBR 112 INDOMABILE CD


Aggressiv, energisch, sarkastisch bis zum Anschlag. Indomabile ist das 3.
Werk von NoRelax. Schon beim ersten hören bleibt man hängen.
Einmal mehr "against the machine", weil wir uns gegen ein krankes System
nicht einfach zurücklehnen können und nicht aufhören können dagegen
anzubrüllen.
Das setzt die Band um mit der kraftvollen Stimme von Micky, wie immer
begleitet mit der Gitarre von Joxemi.
Indomable ist eine musikalische Anklage mit verschiedenen sozialen und
menschlichen Themen, die das Engagement der Band als Weltbürger
bestätigen.
"Maldito Progreso" handelt von einer kranken Welt, die von den Menschen -
dem Krebsgeschwür der Erde - missbraucht und ausgequetscht wird (016) und
von einer Welt, in der die Frauen misshandelt und als Ware gehandelt
werden "Carne fresca".
Eine Welt, in der der Mensch von der Arbeit versklavt wird (Loco Loco);
in der Äusserlichkeiten alles sind und künstliche Körper Instrumente
verblödeter Eiteltkeit (Imagen Perfecta)
Eine Welt die scheitert, weil sie auf Egoismus baut und auf die
Gleichgültigkeit anderen gegenüber (Persona normal). Eine Welt in der
heuchlerische Puritaner meinen den sexuellen Geschmack anderer bestimmen
zu können (A dios rogando y con el rabo dando).
Außerdem gibt's Lieder wie "Maria" und "A la Caldera", die das soziale und
engagierte Gewicht des Albums erleichten mit so "banalen" Problemen wie
der Legalisierung von Cannabis.
Der Song "Indomabile" gibt dem Album den Titel. Ein Lektion von purem
Hard-Core mit einem poetischen Text und einem Refrain, der uns an
spanischen und argentinischen Folk erinnert.
"El ultimo viaje" ist eine Hommage an Quico Sabaté einen spanischen
Anarchisten, der von der Franco Polizei ermordet wurde.
Als Extra gibt's ein Cover von Jimmy Cliff (The Harder They Come) "Mas
fuerte caerán" als Punk&Roll Version
Hör´s Dir an und hab Deine eigene Meinung!!
Das Dynamit ist serviert!!!!!

Tracklist:
01-Carne Fresca 3:21
02-Persona Normal 3:25
03-El Ultimo Viaje 3:45
04-Loco Loco 3:23
05-Maldito Progreso 3:23
06- 016 3:28
07-A la Caldera 3:41
08-Prision Mental 3:31
09-Imagen Perfecta 3:30
10-Maria 3:01
11-Indomable 2:44
12-A Diod Rogando y con el rabo dando 3:24
13- Más Fuerte Caerán 2:20


_____________________________________________________________

MBR 111 UNA ALTRA HISTORIA CD



Another point of view of our history, looking back and further on, a new
work, a new record, UNA ALTRA HISTÒRIA.
That's the way Redbanner hand in the fourth record after: 'Redbanner'
(2001), 'Catalunya Punk's' (2005) and 'No ens aturaran' (2007). The last
record was very successful and it reached a European launch thanks to the
German label "Mad Butcher". Redbanner also consolidated the Combat Rock'
register in the Catalan scene.
The new record has been produced at Sonitrons Studio in Collserola,
Barcelona new factory of the band, mastering at Doctor'n'Ric Studio in
Torelló, Catalonia, and supervised for the third time by Xavi Cholbi
(Eina, Inadaptats, Answer...).
The CD (Digipack with a smart design) moves through 14 dates of the
history. It starts in 1492 with The Conquest of the paradise and it
continues in 1521, 1719 and 1835 among Germanies' riots, the birth of los
Mozos de la Escuadra (Catalan Police)and the Days of Fire of the 19th
century. The Civil War (1936 and 1938) and Vietnam's War (1958) come next.
After that there's a theme based on the black Adder series in 1969.
Some surprises appear in the final stage as 1976, remembering the Apartheid
with a wind section and a tribute to Baix Llobregat's region (1976), which
appears in the new video. There's also an acoustic, instrumental piece
(1982), a cry of protest in Barcelona 92', a present final in Disobedience
(2008) and a version of Cum'on feel the noise of the mythical band Slade.
The lyrics are traduced in every page.
Àlex (Eina) Marc (C. Kalashnikov) and David Balbina (Argies) have
collaborated in this new Redbanner's project, probably the best produced
in 12 years of the band.
The same members of the band still keep alive their musical attitude with
humility not pretending to instruct anybody but to transmit the history as
they believe in it.
It's a 100% Redbanner record.

Tracklist:
01. 1492 La conquesta del Paradís. (The conquest of the paradise)
02. 1521 Germanies
03. 1719 Els gossos de sempre. (The same bastards)
04. 1835 Dies de foc. (Days of fire)
05. 1936 La primavera del terror ( Spring of terror)
06. 1938 Quan miràvem al cel (When we looked at the sky)
07. 1958 Xarop Vietnamita (Vietnamite Syrup)
08. 1969 L'Escurçó negre (The Black adder)
09. 1976 Els carrers de Soweto ( Soweto streets)
10. 1979 Cinturó Roig (Red belt)
11. 1982 Beirut
12. 1992 Barcelona
13. Desobediència (Disobedience)
14. No ens canviaran ( They won't Change us)



_____________________________________________________________

DIPSOMANIACS ON TOUR



04.Mai.2009 - HAMBURG - Jolly Rogers
05.Mai.2009 - DRESDEN - Chemiefabrik + AGENT ORANGE
06.Mai.2009 - BOCHUM - Zwischenfall + COWBOY PROSTITUTES
07.Mai.2009 TÜBINGEN - Epple-Haus
08-Mai.2009 - ULM - Hemperium + COWBOY PROSTITUTES
09.Mai,2009 - BERLIN - Wild at heart
The band was formed in the Summer of 2007 and features current and former
members of The Angelic Upstarts, Red London, Red Alert, Leatherface and
The Pits. Heavily influenced by The Clash with a healthy mixture of Punk,
Rock and New Wave, The Dipsomaniacs sound could best be described as a
cross between a riot and a robbery!

The Band members are.

Steve 'Castiron' Smith - Vocals
Gaz Stoker - Bass
Dickie Hammond - Guitar
Neil Newton - Guitar
Brett Mulvany - Drums

Individual band members have also worked and/or performed with a variety of
bands including.

The Angelic Upstarts
Red London
Red Alert
Leatherface
The Pits
Blitz
HDQ



_____________________________________________________________


TOURDATES
----------------------------------------------------------
DOWN & AWAY
----------------------------------------------------------
08.08.2009 FESTIVAL/SANNAHED [Sweden]


----------------------------------------------------------
Los Fastidios
----------------------------------------------------------
15.05.2009 Piazzetta Caduti Della Resistenza /Padova [Italy]
16.05.2009 Sonar Club/Colle Val D'Elsa (Siena) [Italy]
23.05.2009 AN Club/Athens [Greece]
29.05.2009 Ruhrpott Rodeo Festival/Dinslaken [Germany]
30.05.2009 Antira Festival/Liegi [Belgium]
05.06.2009 C.S. Casa Loca/Milano [Italy]
06.06.2009 C.s. Murazzi/Torino [Italy]
12.06.2009 B Hof/Wurzburg [Germany]
13.06.2009 Resistencial Festival -JZ Kamp/Bielefeld [Germany]
18.07.2009 StreetRockFest/Surany [Italy]
02.08.2009 Force Attack Festival/Behnkenhagen [Germany]
09.08.2009 Rebellion Festival/Blackpool [Great Britain]
16.08.2009 W Musica Festival/Castellina Mare (Pisa) [Italy]
29.08.2009 Naters/Bar Walliser Kanne [Switzerland]
05.09.2009 Let's Get Loud Festival/Amstetten [Austria]
19.09.2009 Guzzi & Jeino PunkRockFest/Gorlago (Bergamo) [Italy]


----------------------------------------------------------
REDSKA
----------------------------------------------------------
21.05.2009 Schokoladen/Berlin [Germany]
22.05.2009 Fire and Flame Festival/Hamburg [Germany]
30.05.2009 Maloka Festival/Dijon [France]
31.05.2009 La Pena Festayre/Paris [France]
20.06.2009 La Cantina del Benessere/Castelvecchio (PU) [Italy]
18.07.2009 Festa Internazionalista/Riotorto (LI) [Italy]
28.07.2009 Comunistinfesta 2009/Cornaredo (MI) [Italy]
16.10.2009 TBA/Ljubljana [Slovenia]
17.10.2009 TBA/Novi Sad [Serbia]
18.10.2009 TBA/Zagreb [CROATIA]


----------------------------------------------------------
The Baboonz
----------------------------------------------------------
20.05.2009 Backyard/Egglham [Bavaria]
21.05.2009 Alte Mälzerei/Regensburg [Bavaria]
30.05.2009 Asta-Kneipe/Rosenheim [Bavaria]
20.06.2009 River Rumble/Marbach [Austria]
27.06.2009 Open Air/Untergrafendorf [Bavaria]
01.08.2009 Sinnflut/Erding [Bavaria]
06.11.2009 Alte Mälzerei/Regensburg [Bavaria]
07.11.2009 Bogaloo/Pfarrkirchen [Bavaria]


----------------------------------------------------------
Umbrella Bed
----------------------------------------------------------
15.05.2009 /Chicago [USA]
16.05.2009 Skappleton/Kimberly, WI [USA]
17.05.2009 Triple Rock/Minneapolis [USA]
09.07.2009 Music Festival/Rochester [USA]
14.08.2009 331 Club/Minneapolis [USA]



IMAGES:
http://madbutcher.net/index.php?RDCT=b8ad6554ff45e8074829


--
contact:
MAD BUTCHER RECORDS
Kurze Geismarstr.6
D-37073 Göttingen
Tel. ++49-5528-2049282
Fax. ++49-5528-2049283

Visit us: http://madbutcher.net/index.php?RDCT=d08fe26ba8987e18d5c2

Visit our Shop:
Groovy
Kurze Geismarstr.6
Göttingen

Mad Butcher Online Shop:
http://madbutcher.net/index.php?RDCT=cab880a9270a4fb0bdd5

Fuckin´exelent new onlinezine:
UNDERGROUND NETWORK
http://madbutcher.net/index.php?RDCT=13c431047d61a5064578

++
Indie Vision Music
http://www.indievisionmusic.com
http://www.twitter.com/ivmusic
http://www.myspace.com/indievisionmusic
----------------------------------------------------

Songs to Slay the Dragons to NOW LIVE>>>

Our new all Heavy music compilation titled "Songs to Slay the Dragons to" is now up on the website and ready to download. Featuring 28 bands from the heavy genre of music. This is a FREE Digital Download.

Download here:
http://www.indievisionmusic.com/wordpress/2009/05/04/songs-to-slay-the-dragons-to

New Myspace Page>>>

Plague Designs have created a brand new myspace page for us. Check it out below
http://www.myspace.com/indievisionmusic

Advantage CDs Now In Stock>>>

Shane Gould former frontman for Quick and the Dead decided to start a band with some friends and they now go by the name of ADVANTAGE. You can check them out on myspace here
http://www.myspace.com/advantage

Order the Advantage cd in our webstore for only $10
http://indievisionmusic.bigcartel.com
I highly recommend this album

Also check out other hot items in our store from Man Alive, Orion Walsh, Blood and Water, and Esterlyn among others.
http://indievisionmusic.bigcartel.com

Use the coupon code of:
IVM20
and get 20% off your order.

Sale for a limited time.

That is all. Enjoy the free download and check out the many other reviews we have on our site in addition to some new interviews and our ever popular FORUMS.

Stay tuned to our twitter page for updates
www.twitter.com/ivmusic

Take care,
Brandon Jones
Indie Vision Music
www.indievisionmusic.com
++
GSR Music proudly announces two new releases, both due for June 12th:

Kickback - No Surrender
and
The Setup - Torchbearer

With the signing of Kickback, another great European band has been added to the GSR Music roster. Ten years since their last release, No Surrender defines more hatred, more sickness, more violence and more filth.

The same day, June 12th, will also be the release date for The Setup's new full length "Torchbearer".

For Kickback the pre-order has been launched already via www.gsrmusic.com
++
Chicago deathcore heavyweights OCEANO recently released their debut album, DEPTHS, in the USA to critical acclaim, and now the album is finally out in Europe and the UK.

DEPTHS has already been labelled "the heaviest, most pissed off deathcore album ever" and features 13 brutal and crushing tracks. The limited edition first pressing of DEPTHS includes two bonus tracks plus an exclusive bonus DVD, "Into The Depths", which gives an in-depth look at the band both in and out of the studio, with interviews and live footage.
++
TRAPPED UNDER ICE will kick off their Euro Tour this Friday!

TRAPPED UNDER ICE will be on the road for more than one month with Stick to Your Guns, Born From Pain and the mighty Terror! Make sure to catch them on the road!

The Debut Album - Secrets Of The World - will be released in July! Be sure to get your copy!
For special deals check constantly our Homepage: www.demonsrunamok.de
++
Polish modern metallers NEUROTHING will release their full-length debut, "Murder Book", on June 1.
++
Boston thrash/grind/crust road warriors RAMMING SPEED are putting the finishing touches on a new seven-inch single, to be unleashed just in time for their two-month summer "world tour." The record, entitled "Always Disgusted, Never Surprised", will be released by Punks Before Profits Records and will feature four brand new songs.
++
Longtime Chicago radio personality Cara Carriveau of "Cara's Basement" conducted an interview with CREED members Scott Stapp and Mark Tremonti about their decision to reunite.
++
MASTERY, the canadian Super-Thrashers are no longer an instrumental band. On their MySpace you can read, that they teamed up with a shouter who`s very well-known in the scene - BILLY MILANO..!!

http://www.myspace.com/masterymetal
++
The reunited South Florida death/thrash metal band SOLSTICE has posted another new song, "Black", on the group's MySpacehttp://www.myspace.com/solsticefl page. The track comes off SOLSTICE's recently completd new album, "To Dust", tentatively due later in the year. 11 songs were laid down during the sessions, including a cover of an old song by the Miami progressive metallers CYNIC. The group says, "The plan is to put it out through an online retailer while we shop for label support."
++
WARBEAST (formerly TEXAS METAL ALLIANCE), the band featuring RIGOR MORTIS vocalist Bruce Corbitt, GAMMACIDE guitarists Rick Perry and Scott Shelby, GAMMACIDE/DEVILFIST bassist Alan Bovee and DEMONSEED drummer Joe Gonzalez, entered a New Orleans studio on April 10 to begin recording its debut album for a late 2009 release via Philip Anselmo's (DOWN, PANTERA) Housecore Records.
++

++
I Scream Records is releasing "The Wounds That Never Heal", a re-issue of the Stigmata albums "Hymns For An Unknown God" and "Do Unto Others", on June 9th 2009, the year Stigmata is doing a few reunion shows to celebrate their 20th anniversary. The band officially stopped performing in 2001 (although doing 2 exclusive shows in 2005 and 1 in 2008) and Stigmata alumni have gone on to make big musical waves with the likes of Shadows Fall, Murderers Row, Great Day For Up, Dead Rabbits, Crisis, to name a few.
++
YES! we'll be releasing a limited run of new tracks by Knobsticker on 12inch vinyl....and NO! we're not selling out on hardcore punk. We've always been inspired by other music-styles and we felt Knobsticker really fits well in the Positive and Focused philosophy. For those who want to check it out: www.knobsticker.com
++
Go here to download Anti-Flag's Infamous Baby Jesus video.
++
Los Angeles, CA – Orange County quintet ATREYU has entered Henson Studios in Los Angeles with producer Bob Marlette (Saliva, Seether, Ozzy) to begin work on the highly anticipated follow-up to 2007's LEAD SAILS PAPER ANCHOR.
++
Roadrunner International B.V. are proud to announce the release of OLD CROWS / YOUNG CARDINALS, the fourth full-length disc from Canada's Juno Award-winning ALEXISONFIRE, in Europe and Japan.
++
CULTED (Michael Klassen, Matthew Friesen, Kevin Stevenson and Daniel Jansson (KEPLERS ODD, DEADWOOD)) have recently completed work their debut album, Below The Thunders Of The Upper Deep, which will see its international release this July. Demo tracks taken from Below The Thunders Of The Upper Deep, "Social Control" and a sample of "Gunburn", can be heard online now via the CULTED MySpace page: www.MySpace.com/Culted.
++
H20 - new video online: Want to see the shortest video with the most cameo appearances from punk and hardcore legends ever? You are in luck, H2O just finished up a brand new video for the title track on Nothing to Prove. This new video was filmed all over NYC and Los Angeles, and features appearances from Civ and Arthur Smilios (Gorilla Biscuits), Lou Koller and Pete Koller (Sick of It All), Danny Diablo, Chad Gilbert (New Found Glory), Jimmy Gestapo (Murphy's Law), CM Punk, Scott Vogel (Terror), Roger Miret, Vinnie Stigma, and Mike Gallo (Agnostic Front), Freddy Cricien, Hoya, and Mitts (Madball), John Joseph and Mackie (Cro-Mags), Dannyboy (La Coka Nostra, House of Pain), Paul Delaney (Kill Your Idols, None More Black), Liza Graves, Suzi Homewrecker, Jacqui Valentine, Roxie Darling (Civet), and Rick Jimenez and John Moore (This is Hell). Additionally, the video showcases some of H2O's biggest fans, best friends, and family. Check it out now at www.Bridge9.com.

Vocalist Toby Morse said, "We wanted to do a fun, energetic video with the people closest to us. We included our friends who made appearances on Nothing to Prove and sent out MySpace bulletins to invite the fans to be a part of this as well. This video is a great representation of what we are all about and was made in appreciation of the people surrounding us."

Directed by Joseph Pattisall, the video for Nothing to Prove is a stripped down, guerrilla style video highlighting not H2O, but the people around them who continue to inspire the band. Joseph said, "I've been a huge H2O fan ever since I saw them open up for Shelter at the old 9:30 club in Washington DC in 1995. After being shooting the 'What Happened?' video last year, Toby hit me up wanting to do something more casual, something to 'give back' to their friends and fans. Being such a huge, longtime fan of the band, I could not have been more excited to work on this video with them."
++
THE DEFENSE recorded another 7" for Crucial Response. "Statement" proves that The Defense continue their unique brand of hardcore.
++
UK thrashers, EVILE, have entered the studio to record the yet-to-be-titled follow up album to their 2007 debut, "ENTER THE GRAVE." Produced by Russ Russell (NAPALM DEATH, DIMMU BORGIR) and set for release later this year, EVILE's new album promises to be a pure ass kicker according to guitarist, Ol Drake.
++


Swedish traditional heavy metal group Wolf has announced a string of tour dates in Great Britain which will take place in October. The tour is in support of the bands latest studio album, "Ravenous" which is available now from Century Media Records.

The tour dates are as follows:

October 9 - London, UK - Underworld
October 10 - Leeds, UK - Rios
October 11 - Glasgow, UK - Ivory Blacks
October 13 - Newcastle, UK - Trillians
October 14 - Manchester, UK - Moho
October 15 - Nottingham, UK - Rock city
October 16 - Dudley, UK - Jb's

++
The Gathering are currently streaming their entire new album "The West Pole" online here. The album is currently available in Europe and will be released in North America through Season of Mist on June 2nd.
++
Darkest Hour has posted a live video clip online of the song "Deliver Us," which the band performed in Austria on April 30th.
++
Kylesa has issued the following update about European tour dates:"We're happy to announce some European dates to support our new album Static Tensions. Most of the shows will be with Torche. We are stoked to get back to Europe! There are a few more shows in the works so check back with us. We'll have the European vinyl press of Static Tensions available at these shows as well. See you soon!"++
Norwegian black metal band Ancient has issued the following update about planning more tour dates:"We are planning more touring soon. You all should use the 'Demand It' application on our page though, this thing is not just some useless box, it will push interest from promoters in booking us everywhere, in the US, Europe, wherever, so go ahead, you and your friends too, and make your requests ! ! !"Soon to be available : new shirts and merchandise ! Keep checking the page…"++
Canada's Starring Janet Leigh are currently streaming the new song "Mistress" online at their MySpace page. The track is from the band's upcoming album "Spectrum," which will be released on May 12th through Ironclad Recordings.
++

Relapse Records has issued the following announcement about Baroness preparing to record a new studio album:"Savannah, GA's BARONESS will head to Dallas, TX next week to begin work on a brand new full-length and follow-up to 2007's critically-acclaimed Red Album."BARONESS will be working with the Grammy-nominated producer / engineer John Congleton (EXPLOSIONS IN THE SKY, THE POLYPHONIC SPREE, THE ROOTS, BUDDY MILES, BLACK MOUNTAIN) on the band's second full-length. The still untitled album is expected to see a fall 2009 release date."
++
Touted as one of the Swedish metal scene's most promising new comers, Pulverised has announced the signing of melancholic metallers IN MOURNING for a two-album deal. The band has commenced work on their still-untitled second album and will once again enter Black Lounge Studio (Scar Symmetry, Carnal Forge, Steel Attack etc) with producer/engineer Jonas Kjellgren.IN MOURNING's 2008 debut, "Shrouded Divine," earned critical acclaim worldwide with its heart-wrenching melodic passages entwined with progressive elements and death metal aggression.Comments label manager Roy: "When I came across their debut album, I really loved what I heard and knew that we had to have IN MOURNING on our roster as not many bands of this particular genre could fascinate me the way IN MOURNING did. It was perfect timing when I found out that the band was just about to enter the studio to record their follow-up to Shrouded Divine. I quickly struck a deal with them and the rest is history. We are very excited to have them on our roster and cannot wait to hear the new album."Adds the band: "Signing to Pulverised feels like a good 'next step' for the band and will hopefully bring our music to a broader audience. We are very pleased that Pulverised has given us this opportunity, and we think this will be a good collaboration. We're currently focusing hard on rehearsing and finishing up the material for our new album."You can check out some of the band's past material on their MySpace page.++
What more can be said, in this Year Of The Corpse 2009, that hasn't already been whispered, grunted or screamed about the almighty Cannibal? They've smashed—nay, hammer smashed—every boundary set before them, defied every censor set upon them, and besmirched every country that would have them. After two decades of unending death metal torment, the band's calling cards are many: the depraved lyrics, the blinding technical prowess, the dominating stage presence, the legions of dedicated fans, the million and a half albums sold. Cannibal Corpse are slashing their way back to Australia and New Zealand to skewer us as all from ear to ear in support of their new album "Evisceration Plague"!Mon September 7th - Transmisson Room, Auckland, NZ (Lic / AA)
Tue September 8th - The Bedford, Christchurch, NZ (Lic / AA)
Thu September 10th - Capitol, Perth, (18+)
Fri September 11th - Fowlers Live, Adelaide (Lic / AA)
Sat September 12th - The Roundhouse, Sydney (Lic / AA)
Sun September 13th - The HiFi, Brisbane, Brisbane (18+)
Tue September 15th – Billboard The Venue, Melbourne (18+)TICKETS ON SALE FROM THUR MAY 7thv
Auckland - www.ticketek.co.nz, www.undertheradar.co.nz, Real Groovy
Christchurch - www.ticketek.co.nz, www.undertheradar.co.nz, Real Groovy
Perth - www.moshtix.com, 78 Records , Mills Records
Adelaide - www.moshtix.com, www.venuetix.com.au
Sydney - www.ticketek.com.au
Brisbane - www.hifi.com.au/brisbane, Rockinghorse Records, Moshpit Music
Melbourne - www.ticketek.com.au, www.moshtix.com, http://billboard.webtickets.com.au++
Swedish death metal newcomers, As You Drown, have declared "Reflection" as the title of their upcoming debut album to be released July 7th.As You Drown was formed in Boras, Sweden in the winter of 2003/2004 when the average age of the band was only 17 years. As You Drown's goal as a band is to combine the speed and brutality of the modern death metal scene with the atmosphere and catchy songwriting of its old-school predecessor. The band cites a number of outside influences and the result is an always raging, yet perpetually changing, storm of anger, brutality and finesse. Their debut album, Reflection, will appeal to fans of Decapitated, Cannibal Corpse & Behemoth as much as it does to fans of Job for a Cowboy, Suicide Silence & Whitechapel.As You Drown recorded the album in their own studio. The band comments: "Since the recording of the latest self-produced demo went beyond expectations, we came to the conclusion of building our own recording studio".Reflection track listing:
1. Ruins And Dead Ends
2. Horns
3. What Is Worst
4. Driven By Hatred
5. Swallow
6. The Last
7. Open Wound Salvation
8. Ashes
9. NeedlesReflection was produced in The AYD Studio, mixed/mastered at Studio Mega by Christian Silver (The Crown, Sonic Syndicate, Impious) and is set for release on July 7th.++
Louisiana's finest have announced dates throughout July and August with Abigail Williams, Daath, Abysmal Dawn and S.W.W.A.A.T.S. This will be the first chance to catch the band on the road as they support their upcoming new album, Carving Out The Eyes Of God.GOATWHORE
05/29 Lafayette, LA Grant Street Music Hall w/ Crowbar
06/13 Houma, LA The City Club
Tour w/ Abigail Williams, Daath, Abysmal Dawn, S.W.W.A.A.T.S
06/24 Atlanta, GA The Masquerade
06/25 Jacksonville, FL Jack Rabbits
06/27 Raleigh, NC Volume 11
06/28 Virginia Beach, VA Peppermint Beach Club
06/29 Baltimore, MD Sonar
06/30 Louisville, KY Uncle Pleasants
07/01 Waterloo, IA Spicoli's Grill
07/02 Minneapolis, MN 7th Street Entry
07/03 Thunder Bay, ON Black Pirate Pub
07/04 Winnipeg, MB Royal Albert Arms
07/05 Regina, SK Exchange
07/06 Saskatoon, SK Walkers
07/07 Edmonton, AB Starlite Room
07/08 Calgary, AB The Underground
07/10 Victoria, BC Sugar Nightclub
07/11 Vancouver, BC The Biltmore
07/12 Seattle, WA El Corazon
07/13 Portland, OR Satyricon
07/14 San Francisco, CA Thee Parkside
07/15 West Hollywood, CA Whiskey
07/16 San Marcos, CA Jumping Turtle
07/17 Las Vegas, NV Cheyenne Saloon
07/18 Farmington, NM Gators Bar Grill
07/19 Denver, CO Larimer Lounge
07/20 Kansas City, MO The Riot Room
07/21 Nashville, TN The Muse
07/22 Danville, VA Plan B
07/23 New York, NY The Blender Theatre
07/24 West Springfield, VA Jaxx Nightclub
07/25 Hartford, CT Webster Theater
07/26 Montreal, QC Foufounes Electriques
07/27 Toronto, ON Wreck Room
07/28 Rochester, NY Penny Arcade
07/29 Cleveland, OH Peabody's
07/30 Mokena, IL The Pearl Room
08/01 Milwaukee, WI The Rave
08/02 Edelstein, IL The Hub
08/03 Tulsa, OK Marquee
08/04 Oklahoma City, OK The Conservatory
08/05 Houston, TX Scout Bar
08/06 San Antonio, TX Scout Bar
08/07 Ft Worth, TX Lola's
08/08 Austin, TX Red 7
08/09 Amarillo, TX The War Legion Underground
08/10 Albuquerque, NM The Compound
08/11 Tucson, AZ The Rock
08/12 Mesa, AZ U.B.'s Bar++
Spoof heavy metal group Spinal Tap are to release their first album since 1992 this year in the form of "Back From The Dead." The album will feature nineteen songs, most of which are re-recordings of earlier tracks, though there will be six brand new songs. "This album title says it all. We're back from the dead. But we weren't dead. But we definitely are back." proclaimed David St. Hubbins.The album will also boast some guest appearances from the likes of Steve Vai, Keith Emerson, John Mayer and Def Leppard guitarist Phil Collen and comes with a bonus DVD in which the band give a track-by-track analysis of the songs on the record.The tracklisting is as follows:1. Tonight I'm Gonna Rock You Tonight
2. Back From The Dead
3. (Funky) Sex Farm
4. Rock 'n' Roll Creation
5. Jazz Oddyssey I
6. Gimme Some Money
7. Rock 'n' Roll Nightmare
8. Heavy Duty
9. America
10. Jazz Oddyssey II
11. (Listen to the) Flower People (Reggae Stylee)
12. Hell Hole
13. Big Bottom
14. Celtics Blues
15. Jazz Oddyssey III
16. Warmer Than Hell
17. Stonehenge
18. Short and Sweet
19. Cups and Cakes++
In honor of thrashing death anti-heroes THE BLACK DAHLIA MURDER, Metal Blade Records has selected a handful of websites to premier exclusive clips taken from the band's upcoming DVD, Majesty, out this May. Our friends over at Brave Words & Bloody Knuckles were cool enough to pick up one of the clips for their site so make sure to head over to bravewords.com and check out the next exclusive clip starting today. Stay tuned to MetalBlade.com for details on more exclusive clips, which will be going up between now and May 12th and don't forget to catch the band live this summer on the Rockstar Mayhem Festival.Pre-order deals on Majesty DVD including a bundle package that comes with a BDM shirt.Two exclusive pre-orders have been set up for Majesty so head over to the Metal Blade Records Online Store to get your copy of The Black Dahlia Murder's first ever DVD Majesty (2 Discs in Digipak) at the special low price of $17.99. The price will go up once the DVD is released (5/12) so make sure to grab yours now. Also available is a DVD/t-shirt package that includes a Black Dahlia Majesty t-shirt and the 2disc DVD in Digipak for the low pre-street date price of $26.99. The Black Dahlia Murder Majesty widget includes an exclusive clip taken from the DVD, links to the pre-order, and will be updated with links to the handful of sites we have given exclusive sneak peak clips to.Vocalist Trevor Strnad comments, "The Black Dahlia Murder DVD entitled Majesty is finally finished and ready to be unleashed on the world. Diehard fans will recognize that the title has been plucked from the chorus of Nocturnal. It was filmed and edited by our good friend/drinking partner Robbie Tassaro, whom we have worked with in the past for the filming of our 'What A Horrible Night To Have A Curse' video. Robbie is a hilarious man in himself, and probably the only person we could trust to really capture the essence of the band. Doing a DVD was something we were very apprehensive about... doing video stuff is always a risk when you can't afford the luxuries that the MTV darlings can... I mean look at the majority of death metal videos on you tube... the comments are all people laughing how cheesy they are. For Christ's sake, look at our video for Funeral Thirst! That's ghetto metal fabulous. All of our videos, good and bad, will be featured on the second disc of the dvd, along with a shows worth of intense live footage, captured from various locations throughout our Summer Slaughter tour and our romp in support of Children Of Bodom. The live footage is unbelievable looking... it absolutely blew me away the first time I watched. I think he really nailed the energetic atmosphere of our concerts... it makes me want to stage dive myself. The main disc is chock full with over two hours of backstage footage and will give our fans a deserved look into the BDM machine. See your favorite thrashers drink 'til they puke, eat til they puke, smoke weed 'til they puke, etc. The Pantera DVD was our model to strive for, as it's the only metal DVD out there that warrants repeated viewings. Now that I have seen it a few times, I have had the semi painful realization that I am an alcoholic. I'll keep you posted on that as it develops.
Calling all thrashers! Behold the Majesty!"Majesty, 2DVD Digipak includes over 3 HOURS of footage featuring interviews, performances and complete THE BLACK DAHLIA MURDER audio/visual history. Available everywhere May 12th 2009.Disc 1
Feature Documentary consisting of ridiculous tour antics, live footage, and band interviews.Disc 2
The Black Dahlia Murder Live performing the following tracks from all over the world:
Elder Misanthropy
Funeral Thirst
I'm Charming
Flies
A Vulgar Picture
Statutory Ape
Miasma
Everything Went Black
Worship
What a Horrible Night to Have a Curse
Deathmask DivineMusic videos:
Contagion (Directed by Jason Joseph)
Funeral Thirst (Directed by Jason Joseph)
A Vulgar Picture (Directed by Matt Bass)
Statutory Ape (Directed by Doug Spangenberg)
Miasma (Directed by Joe Lynch)
What a Horrible Night to Have a Curse (Directed by Robbie Tassaro)
Everything Went Black (Directed by David Brodsky)++
On Tuesday, April 21st, the mighty Cannibal Corpse received their Centuries Of Torment platinum plaques in Montreal, QC, Canada. Centuries of Torment was certified platinum in Canada earlier this year just before the crushing release of Evisceration Plague.
++

Heaven And Hell, the band consisting of the Black Sabbath lineup which featured Ronnie James Dio on vocals, Tony Iommi on guitar, Geezer Butler on bass and drummer Vinny Appice, has entered the Billboard Top 200 at number 8 with their new studio album, "The Devil You Know." The last time a Black Sabbath lineup did this well in the Billboard charts was in 1971 when they released the album, "Masters Of Reality." The band will be spending the summer doing festivals in Europe before heading to North America for a full length tour.

++
One of the most anticipated and talked about reunions of 2008 was without a doubt the reformation of EARTH CRISIS. The pioneers of the hardcore, straight edge movement have now officially made the decision to carry on with the band fulltime and are proud to announce a new worldwide deal with Century Media Records. The group have crafted their most angst ridden and unrelenting offering of their already stellar career and this effort is going to serve as a much needed wake up call to the masses.Get it now at CMDistro.com, iTunes, Amazon.com & all record stores around the US!Tracklist:
01. Against The Current
02. To Ashes
03. So Others Live
04. Security Threat # 1
05. When Slaves Revolt
06. Plague Bearers
07. Control Through Fear
08. Cities Fall
09. Eye Of Babylon
10. What Horrifies
11. To The Death
12. Not One Remains (iTunes Exclusive)++
Sirius' Liquid Metal show has now premiered the brutal new SUICIDE SILENCE track, "Wake Up," on Monday, May 4th. Liquid Metal is the only avenue where this track will be available until the group's much anticipated new album, No Time To Bleed, is released on June 30th. Click below to request the song on Liquid Metal now!SUICIDE SILENCE is currently headlining the second stage on the "Music As A Weapon IV" tour that features Disturbed, Killswitch Engage, Lacuna Coil and Chimaira, among others. This will be followed with a stint on the "Canadian Carnage" tour this June, which features Slayer, Megadeth and Machine Head. Be sure to visit the bands official Myspace page to view their complete touring itinerary.There is little doubt in anyone's minds that SUICIDE SILENCE are one of the frontrunners of the new wave of American metal, a statement further validated as the group won the "Best New Talent" Award at the inaugural Revolver Golden Gods Awards, held at Club Nokia in Los Angeles on April 7th, 2009. The group was also hailed as the event's breakthrough artist by the LA Times, but make no mistake that this extreme juggernaut is not resting on their laurels and are about to take things up a notch with their highly anticipated sophomore release, No Time To Bleed, which was produced by the acclaimed Machine (Lamb of God). This new effort promises to make their debut offering seem like easy listening.
++
Roadrunner Records has posted an MP3 of Dream Theater's "A Rite Of Passage," the first track from Dream Theater's upcoming album "Black Clouds & Silver Linings," for free download (free signup required). "Black Clouds & Silver Linings" hits stores on June 23, 2009.
++
More dates have been added to WOLVES IN THE THRONE ROOM's headlining North American tour, which begins next week. The most recent shows added include Boise, Salt Lake City, Buffalo, Wilkes-Barre, New Orleans and Austin. The band will be showcasing new material from their acclaimed Black Cascade release. The band will be joined by Thrones, A Storm of Light, Krallice and more for much of the tour, make a stop at the Baltimore Deathfest (co-headlining the 3-day event alongside Bolt Thrower, Napalm Death, Absu, Mayhem, Marduk and more), and even kicking off the tour with a show with Opeth and Enslaved.
++
Great White singer Jack Russell has told Dave Wedge of BostonHerald.com that he is still haunted by the Feb. 20, 2003, inferno at The Station in Warwick, Rhode Island. He's also reeling from a failed relationship and a raging substance-abuse problem."I'm a drug addict and an alcoholic, and I've been fighting those demons every day," Russell said. "I have this self-destruct button and I don't know where it comes from. I've talked to many, many therapists. It's a battle."Russell and his band mates have tried to move beyond the horrific fire, but it's a burden they cannot escape. The singer has been criticized since the blaze for continuing to make music, getting a face-lift and not donating enough money to survivors."There's always someone out there that blames me because I'm the face of Great White," Russell said. "And I'm OK with that. We've tried to handle it as sympathetically as possible. But we've received literally thousands of e-mails from around the world telling us to keep going. I didn't realize how much positive influence I had on people's lives."++
Orlando metal band, Equinox, has issued the following update on their MySpace page:"Equinox is looking for a 2nd guitarist for recording and live gigs. Must have good equipment and attitude. We prefer someone who lives in Orlando or at least Central Florida. This is not a rhythm guitar spot, we are looking for another lead guitarist, so chops are important. To get an audition, send a message with your telephone number and the best time to call. Only serious inquiries please!"
++
Tim "Ripper" Owens has posted a song from his forthcoming debut solo album, "Play My Game" online. You can check out the song, "The Cover Up" by heading to his official Myspace page. The song features guitar work from Nevermore's Jeff Loomis as well as Megadeth bass player James Lomenzo. "Play My Game" will be released in North America on May 19th and will be available all over Europe by May 18th.
++
Terminal Press and Nuclear Blast Records have teamed up for one of the most brutal comics of the year with "Dimmu Borgir: Dark Fortress." This is the first in a series of books influenced by the lyrical, artistic and musical concepts from Nuclear Blast's polarizing roster of bands translated into the comic medium by the creative teams at Terminal Press.Three reluctant men are chosen to quest to the Dark Fortress in a desperate attempt to protect their land from a growing evil. Despite a legend warning that the harsh land built upon lava fields is actually the gateway to Hell, they make their way across the treacherous path, encountering horrors, madness and death along the way. The three men will either survive the journey and learn the secret behind the legend of the Dark Fortress, or meet a most gruesome demise.
++
JADED HEART is very busy putting finishing touches to the recording sessions of the new studio album. This week Erik Martensson from Eclipse is completing the chorus lines as special guest on the album. The mixing sessions are scheduled for may in House of Audio Studios with Dennis Ward and Sascha Gerstner of Helloween will be the taking pictures of the band. Frontiers plans to release the record after the summer in September or October 2009.In the meantime, you can check out some of the band's past music on their MySpace page.
++
The second annual Sunset Strip Music Festival (SSMF) is confirmed for Sept. 10-12, 2009. In addition to The Strip's six signature music venues hosting diverse music lineups, SSMF 2009 will also include an outdoor street festival component with the closure of Sunset Boulevard between Doheny Drive to San Vicente Boulevard on Saturday, Sept. 12, from 2-9 p.m. This is the first time a significant portion of The Sunset Strip has been shut down for a music event, and it will allow for outdoor stages and increased attendance.Rock legend Ozzy Osbourne will be honored at a tribute event Thursday, September 10 that kicks off the three-day festival. The tribute event honors icons who have made an impact on the legacy of The Sunset Strip. On Ozzy's first U.S. tour with Black Sabbath in 1970, the band performed a five-night stand (November 11-15) at the legendary Whisky A Go-Go. Ozzy Osbourne's career has spanned four decades and his music is as relevant today as ever. The multi-platinum, Grammy Award-winning, Rock and Roll Hall of Famer has sold over 100 millions album worldwide—50 with Black Sabbath and as many as a solo artist—and in 2003 was honored with a star on Hollywood Boulevard's "Walk of Fame.""We are extremely excited to honor rock icon Ozzy Osbourne, and we are thrilled the City of West Hollywood once again supported the Sunset Strip Music Festival," noted Todd Steadman, executive director of the Sunset Strip Music Festival. "This year's street closure will allow us to expand on the success of last year's inaugural fest and accommodate more fans and festival-goers."Friday and Saturday nights of SSMF will feature live music performances from a mix of established and up-and-coming artists at all six venues (Cat Club, House of Blues, Key Club, The Roxy Theatre, Viper Room and Whisky A Go-Go). Saturday will feature a daytime street fest with multiple outdoor stage performances before the clubs open their doors for night performances, and the Mondrian hotel is also onboard for SSMF 2009 and will host a VIP cocktail event."SSMF is a great opportunity for us to celebrate The Sunset Strip's rich musical history. It also allows us to recognize the clubs and artists, new and old, who make Sunset Boulevard an international destination," stated West Hollywood Mayor Pro Tempore John Heilman. "Our first event created so much excitement and enthusiasm, and I know the upcoming event will be terrific."More details about the Sunset Strip Music Festival 2009, including artist lineup and ticket information, will be announced.++
Saint Deamon will do a secret gig during Metallsvenskan on May 9, Örebro Sweden as a "kickoff" of the release of the new album "Pandeamonium" on May 22nd in Europe and June 11th in the USA.Members from: In Flames, Sabaton, Millencolin, The Haunted, Bullet, Wolf, Witchcraft, Tiamat, Engel, Illdisposed (DK), Close-Up Magazine, Hammerfall, Sabaton will play football and Metal.You can get more info on the event here.++
Romanian black metal band, Satanochio, has posted a new track, called "Point Seven Five Ounces," on their MySpace page. The track comes off the band's latest album, "From beyond." The album was released on December first via Diachell Musik
++
Virginia power metal band, Division, has issued the following update from the studio:"Many of you know that we're recording the fourth Division CD, 'Control Issues' and have reached the part of our program where it's time to record vocals. Tonight, I had the chance to go in and work on a fairly violent and very tense piece called 'Gemini.'" ++
Texan symphonic black metal band, Vesperian Sorrow, has issued the following update:"We've just received confirmation on the date for the Mayhem show that was canceled due to the flu virus that has disrupted the country. June 26th shall be the new date of the invasion! Mayhem will be headlining the show of course and we'll be there for direct support! As well, we have picked up an additional show the following day, June 27th in Torreon! We'll be headlining the annual Infestival!"++
Emotion Art Music has announced the signing of Athens, Greece black metal band Aherusia. The band is currently promoting their debut "And The Tides Shall Reveal The Traces" and preparing their second album, "As I Cross The Seas Of My Soul." Aherusia is also currently booking shows.In the meantime, you can check out some of Aherusia's music on their MySpace player.
++
Frontiers Records has issued the following announcement about signing Crash the System:"Frontiers Records is happy to announce the release of CRASH THE SYSTEM's debut album entitled 'The Crowning' on July 3rd in Europe, August 11th in the USA with a Japanese release to follow. "The CRASH THE SYSTEM - project came about as a collaboration between song-writer Sören Kronqvist (former Finnish 400 meter hurdle champion and songwriter for Michael Bormann, House of Lords and CC Rock between others) and drummer/producer Daniel Flores (Mind's Eye, The Murder of My Sweet) in the fall of 2008. The duo has known each other for a couple of years and they respect each other's work. Sören and Daniel decided to make a project together with songs they enjoyed writing. 'The original plan was to make one song with Daniel and try to get that song out to a band or an artist. And, if it would turn out good we would do more together' explains Sören. 'The first song we did was All Because Of You and we both were really happy with how that song turned out. A few record companies also liked the song. We then recorded three more songs and got good response from them as well and that's when Frontiers came into the picture'. "Thanks to Daniel's extensive music background, good reputation, and connections in the music business he managed to bring in some of the top names in Sweden into the project. Guest vocalists on the project are: Göran Edman (Ex-Yngwie Malmsteen, John Norum, Brazen Abbot, etc), Mats Levén (Ex-Yngwie Malmsteen, Infinite Mass, etc), Thomas Vikström (Ex-Talk Of The Town, Candlemass, etc) and Björn Jansson (Ex-Ride The Sky, Tears Of Anger, etc). "Appearing on the album are also Johan Niemann (Mind's Eye, The Murder of My Sweet etc), Daniel Palmqvist (The Murder of My Sweet), and Manuel Lewys (Machinery, Elwood, etc) on guitars with additional keyboards by Andreas Lindahl and additional backing vocals by Angelica Rylin (The Murder of My Sweet).
++
Swedish death metallers Demonical have issued the following update about streaming a new song on their MySpace page:"That's right, we have uploaded our tribute to Deutschland - "Götter des Nordens" - for your pleasure."We do also have some new confirmed shows for September, namely:16.09 2009 CZE - Prague - Exit Chmelnice
17.09 2009 GER - Oberhausen - Helvete - Deathevocation Fest
++
The Syracuse, NY based metal band, UNHOLY, and their label, Prosthetic Records, are pleased to announce that "New Life Behind Closed Eyes" will be streaming in its entirety on Lambgoat.com this week.++
According to the New York Daily News, KISS bassist/vocalist Gene Simmons paid $20,000 for a pair of gold sunglasses at an auction for Wonderwall.com's Rally For Kids With Cancer campaign.
++
French modern metal act Klone are currently streaming online a cover of the Bjork song "Army of Me." The track can be heard at the band's MySpace page.++

French metal band The Arrs has posted a trailer online for the most recent album "Héros Assassin," whose track listing is as follows: 1. L'empire, la femme, la mort
2. Cannibale
3. Nihil est in homine
4. Héros assassin
5. Sacrifice
6. Martyres
7. Sombre univers
8. Vengeance
9. L'emprise
10. Seul contre tous
11. Le ciel des uns est l'enfer des autres
12. Ma miséricorde ++
Volbeat has been confirmed for the 2009 edition of the Grøn Koncert festival. The event will take place on July 17th at the MCH Arena in Herning, Denmark.
++
Brooklyn's Goes Cube has posted a music video online for the track "Goes Cube Song 30." The video was directed by filmmaker Jacob Hensberry in Brooklyn, NY venue Southpaw both before and during one of Goes Cube's live shows. The End Records has issued the following statement about the video:"The video is a result of two visions-- one the band's, the other the director's-- which happened to coincide nicely. Goes Cube was adamant that the video be shot on actual film. Jacob agreed and determined the best stock would be super 16mm, high contrast black and white film. Jacob's overall concept was to create raw performance shots intercut with disorienting and dreamlike scenes. Like the song was written and recorded, the video was filmed at a fast pace and energetic pace, culminating with some of the crew joining the band on stage during their set."++
Toxic Holocaust has posted a new music video online for the song "Nuke the Cross," which can be viewed below. The song comes from the band's most recent album "An Overdose of Death..."
++
Chimaira has posted a new music video online of the song "Destroy And Dominate," which comes from their latest album "The Infection."
++
A new video taken by FPE TV has been posted online of Seventh Void's Kenny Hickey playing material from their new album "Heaven is Gone." The video can be viewed below.Seventh Void was formed by Kenny Hickey and Johnny Kelly of Type O Negative and are about to go on a U.S. tour in support of their new album.++
UK Tech Death metallers The Boy Will Drown posted a new song on their Myspace page called "Josef Fritzel" from the upcoming debut album "Fetish." The album will be released on May 18th.The four-piece that began in 2005 are signed to Earache Records and claim to have been influenced by Nercophagist, Decapitated, Psyopus. Other titles from the new album are "Deep Throat" and "Suis La Luna."Read the full article at The Boy Will Drown on Myspace.++
Through the years, Chi has given his unwavering support to many P.E.T.A programs. Now P.E.T.A. Is returning the favor by showing their support for Chi. Through May 29, P.E.T.A. will donate 20% of all proceeds on the purchase of the Chi Cheng designed "Happy Families Not Happy Meals" t-shirt to the One Love for Chi Foundation. Complete details can be found here.In other Deftones new, the band has confirmed a headlining show at the Forum in London on Thursday, August 27th. Tickets are on-sale now at www.aloud.com.++


Jon Blank reportedly passed this past Saturday night. Jon was well-known in Maryland and beyond for his time plowing riffs with his band REZIN, and was the bassist on Scott "Wino" Weinrich's critically-praised solo album "Punctuated Equilibrium."An official statement from Jon's sister, Andrea, reads as follows:"Dear friends - There is no easy way to write this email, and while I would rather call you all personally, I just can't find my voice right now without crying. Jon passed away Saturday night from a drug overdose. That is what we believe/know at this time. He just got back in the States from an amazing European music tour on Friday. He was doing so well and, well, I guess he thought he was invincible and wanted to celebrate his return. I can't even begin to imagine how he really felt though. "The funeral is this Tuesday, May 5, at 2pm at King David Memorial Gardens and Funeral Home, 7482 Lee Hwy., Falls Church, VA 22042. More details will be in Monday & Tuesday's Wash Post. "Thank you all so much for your overflow of calls and love and support. Know that I truly appreciate it and I am so thankful to have so many friends who knew Jon and love us. Love, Andrea (Jon's Loving Sister)"You can check out some of Rezin's music on

their MySpace page

as well as leave your comments.

Please share this article if you found it interesting.


++
SUBSIGNAL, the new band of former Sieges Even-members Arno Menses (vocals) and Markus Steffen (guitars), has signed a record deal with GoldenCore Records / ZYX Music The first result of the new collaboration will be SUBSIGNAL's first album, entitled "Beautiful & Monstrous," which is set for a tentative release in late September 2009.The CD will be recorded during May under the direction of co-producer Kristian Kohlmannslehner, who is known for his work on Sieges Even's 2007-release "Paramount." The album will have an approximate playing time of 60 minutes. The first edition comes with a stylish digipack cover and one bonus track.SUBSIGNAL defines their music as progressive, melancholic, cutting-edge, emotional, blended with a good portion of melodic heaviness. The band will celebrate their live premiere at the famous Night of the Prog-Festival, to be held on July 11 at the Loreley, Germany. A full tour is planned for Autumn/Winter 2009/10.The SUBSIGNAL line-up is as follows:Markus Steffen (Guitars)
Arno Menses (Vocals)
Ralf Schwager (Bass)
David Bertok (Keyboards)
Roel van Helden (Drums)++
Karnivool has released tour dates for a series of shows in their native Australia to celebrate the release of their upcoming sophomore release, "Sound Awake." Here are the latest tour dates:June, 20 2009 08:00 PM - Tivoli (18+) , Brisbane, Queensland
June, 24 2009 08:00 PM - Metro Theatre (18+) , Sydney, New South Wales
June, 26 2009 08:00 PM - The Forum (18+) , Melbourne, Victoria
June, 28 2009 08:00 PM - HQ (18+) , Adelaide, South Australia
July, 1 2009 08:00 PM - Metro Fremantle (18+) , Perth, Western Australia++
Long Island, NY hardcore band This Is Hell and record label Trustkill Records have parted ways after two releases together. The group has written a handful of new songs and is actively in search of a label to release their next album. Interested parties can contact the band at thisishellny[AT]gmail.com.
++
German industrial metal band Rammstein will be hitting the European roads this fall. Dates are as follows:Nov. 08 Lisbon, PT - Pavilhão Atlântico
Nov. 10 Madrid, ES - Palacio de Deportes de la Comunidad de Madrid
Nov. 12 Barcelona, ES -Pavelló Olímpic de Badalona
Nov. 14 Bilbao, ES - Bizkaia Arena
Nov. 16 Nantes, FR - Zénith Nantes Métropole
Nov. 18 Basel, CH - St. Jakobshalle
Nov. 19 Geneva, CH - Arena de Genève
Nov. 21 Vienna, AT - Stadthalle
Nov. 23 Munic, DE - Olympiahalle
Nov. 24 Leipzig DE - Arena
Nov. 25 Prague, CZ - O2 Arena
Nov. 27 Katowice, PL - Spodek
Nov. 29 Cologne DE - Lanxess Arena
Dec. 02 Lyon, FR - Halle Tony Garnier
Dec. 03 Strasbourg, FR - Zénith
Dec. 04 Luxembourg, LU - Rockhal
Dec. 06 Arnheim, NL - GelreDome
Dec. 08 Paris, FR - Bercy
Dec. 09 Paris, FR - Bercy
Dec. 10 Antwerp, BE - Sportpaleis
Dec. 11 Frankfurt, DE - Festhalle
Dec. 12 Stuttgart, DE Schleyer-Halle
Dec. 14 Hamburg, DE - Color Line Arena
Dec. 15 Copenhagen, DK - Forum
Dec. 17 Rostock, DE - HanseMesse
Dec. 18 Berlin, DE - Velodrom
Dec. 19 Berlin, DE - Velodrom++
Danish metallers Compos Mentis has inked a deal with the label Strange Ears for the release of the band's third album, "Our Kingdom of Decay." The release date has been set for the 22nd of June (in Denmark, as well as online).
++
Finnish folk metal band Ensiferum has added three Finnish and one Estonian shows to their upcoming European tour this fall. Metsatöll and Tracedawn will support.Here are the rest of the confirmed European tour dates:Oct. 01 Hamburg, DE - Markthalle
Oct. 02 Leeuwarden, NL - Romein
Oct. 03 Hamm, DE - Devil's Revenge Festival
Oct. 04 Köln, DE - Essigfabrik
Oct. 06 London, UK - Scala
Oct. 07 Nottingham, UK - Rescue Rooms
Oct. 08 Glasgow, UK - Cathouse
Oct. 09 Dudley, UK - JB's
Oct. 10 Vosselar, B - Biebob
Oct. 15 Bilbao, ES - Santana 27
Oct. 16 Madrid, ES - Heineken
Oct. 17 Alicante, ES - Nave 8
Oct. 18 Barcelona, ES - Salamandra 1
Oct. 20 Bologna, IT - Sottotetto
Oct. 21 München, DE - Backstage
Oct. 22 Wien, AT - Arena
Oct. 23 Jena, DE - F-Haus
Oct. 24 Lichtenfels, DE - Hellflame Festival
Oct. 26 Aschaffenburg, DE - Colos Saal
Oct. 28 Pratteln, CH - Z7
Oct. 29 Karlsruhe, DE - Substage Ensiferum will be releasing their fourth studio album on September 9th in most countries.++
Germany's premier metal act Heaven Shall Burn celebrated a meteoric rise during the past years culminating in the chart success of their latest album, 2008's "Iconoclast (Part One: The Final Resistance)," which achieved #21 in the German top 100, as well as chart entries in Austria, Switzerland, and Greece.Now, the band will release its upcoming first-ever DVD "Bildersturm – Iconoclast II (The Visual Resistance)" on May 25 in Europe and May 26 in North America. Besides incredible live material the DVD also includes a comprehensive documentary about HSB and loads of additional content.++
Throne of Malediction has posted a live video online of the band performing a cover of the Danzig song "Black Angel, White Angel."
++
Relapse Records has issued the following announcement about signing Revocation:"Relapse Records is proud to announce the signing of Boston-based metal band Revocation. "Revocation (David Davidson – guitar / vocals, Phil Dubois – Drums, Anthony Buda – bass / vocals) is currently recording their second full-length album and Relapse debut Existence Is Futile at Damage Studios in Southbridge, MA with Pete Rutcho. Existence Is Futile is expected to see a fall 2009 release date. "Revocation released their debut album Empire Of The Obscene last spring. Audio samples can be heard now via the band's MySpace page."Vocalist David Davidson also commented on the signing:"After several years of hard work and determination we're glad to announce that we have signed to Relapse. We are all really excited to be working with Relapse to release our new record 'Existence is Futile.' We've once again chosen Pete Rutcho from Damage Studios to record this album and are wrapping up the vocals now. The material is really varied, ranging from very epic to an all out metal assault and we can't wait for people to hear it!"++

++
The INSURANCE RISK "Violence In Our Minds" 12" is in the pipeline. The record contains both 7"s, all remastered and comes with liner notes by Ollie. Most of the artwork is done. If you've never heard IR before, this is one of the best opportunities to check them out.

Fans of COMMITMENT CREW take note: the wait is over! "What Are You?" is the title of the upcoming full length and contains 12 angry pissed off tracks.
++


BIRDS OF PREY's new full-length album, "The Hellpreacher," is currently streaming in its entirety at this location. "The Hellpreacher" saw its North American release on April 28th on CD and LP and will be released internationally on Monday, May 4th.

"The Hellpreacher," the follow-up album to last year's Sulfur & Semen, was recorded last fall at Sniper Studio in North Carolina. BIRDS OF PREY, who's members include those of ALABAMA THUNDERPUSSY, BEATEN BACK TO PURE, BARONESS, and MUNICIPAL WASTE, recently posted the album's opening tracks "Momma" and "Juvie" as preview tracks on the band's MySpace page.

++


Swedish death/black metallers TRIDENT (feat. Johan Norman of ex-Dissection & Alex/Tobbe of Necrophobic) updated their MySpace page and uploaded a brand new song. The current songs on the band's MySpace page are "Slaves to Anguish" and "World Destruction."
Their first album "World Destruction" will be released after the summer via Regain Records.

++


Italy's Raintime has uploaded one of their new songs, "One Day," on their MySpace page. The band is also currently working on the follow up to their 2007 release "Flies and Lies."

++


Tony Danza Tapdance Extravaganza will tour Canada in May for the "Making the Canadian Bacon Tour." Joining them will be The Number Twelve Looks Like You and Stray from the Path.

Confirmed Tony Danza Tapdance Extravaganza canadian tour dates are as follows:

5/21 - Windsor, ON - Chubby Pickle
5/22 - St. Catharines, ON - L3 w/ Starring Janet Leigh
5/23 - Toronto, ON - Kathedral w/ Starring Janet Leigh
5/24 - Ottawa, ON - Mavericks
5/25 - Montreal, QC - The Underground
5/26 - Quebec City, QC - L'Anti
5/27 - Essex Junction, VT - Champlain Valley Expo
5/28 - Oshawa, ON - EP Taylors
5/30 - Guelph, ON - Shadow
5/31 - Hamilton, ON - Casbah

++


Norway's Vreid has been added to the Waken Open Air 2009 lineup. The festival will take place from July 30 - August 1 in Wacken, Germany.

The other confirmed bands for the festival include: AMON AMARTH, BORKNAGAR, BULLET FOR MY VALENTINE, CALLEJON, CATHEDRAL, DRAGONFORCE, EINHERJER, EPICA, GWAR, HAMMERFALL, HEAVEN AND HELL, IN EXTREMO, IN FLAMES, KAMPFAR, KINGDOM OF SORROW, KORPIKLAANI, LACUNA COIL, MACHINE HEAD, MOTÖRHEAD, NAPALM DEATH, NEVERMORE, AXEL RUDI PELL, SARKE, TESTAMENT, TRISTANIA, TURISAS, WALLS OF JERICHO, WHIPLASH


++


Washington D.C. band Brave has issued the following announcement about playing a live show with Cynic:

"Bravewill be opening for the legendary Cynic at Jaxx in Springfield, VA on 5/12/09. We are really happy to be on this show as we've all been fans of Cynic for years. Special thanks to Jay at Jaxx for getting us on this gig!

"Also, the 10 year anniversary album 'Lost in Retrospect,' which was released earlier this year by Femme Metal Records, UK, is now available for download via iTunes.

++
Columbian black metallers Luciferian have posted a video clip online of their performance of the song "Dark," which was recorded in Bolivia.
++


Czech Republic death metal band Sepsis has issued the following announcement about signing to Metal Age Productions for the release of their upcoming album:

"Friends,

"We are pleased to announce that new CD ... WITH NO MERCY ... will be released under METAL AGE PRODUCTIONS, that we build long-term cooperation. You can look forward to new merchandise ......."

Check more information about the band here."


++


Roadrunner Records has issued the following announcement about four different versions of the new Dream Theater album "Black Clouds and Silver Linings" currently being available for pre-order:

"Roadrunner Records and Dream Theater have teamed up with The End Records to bring you very special PRE-ORDER offers. This includes 4 different configurations of the new album including a Special Edition and Limited Producer's Edition.

"BLACK CLOUDS & SILVER LININGS WILL BE IN STORES 06.23.09 GO HERE to pre-order, and see what you can get in each configuration."

++


Midwestern metal warriors SKELETONWITCH, who are currently touring alongside Amon Amarth, will begin recording their as-yet-untitled new album with producer Jack Endino (Nirvana, High On Fire, Toxic Holocaust) on June 14. The record will be tracked in Seattle at both Studio Litho (owned by Pearl Jam guitarist Stone Gossard) and Endino's own Soundhouse Recording.

"We're stoked to be working with Jack 'and Dino' Endino," says guitarist Nate Garnette. "We hope he will help us achieve a sound that is more natural, organic and powerful, as he did with High on Fire. The new material is coming along great. We can't wait to see it come to fruition!"

Throughout the first few months of 2009, SKELETONWITCH has continued to tour extensively in support of its latest album, "Beyond The Permafrost." In recent weeks, the group delivered a show-stealing performance at the inaugural Scion Rock Fest, played multiple South By Southwest (SXSW) showcases with labelmates Kylesa and crossed the country with Amon Amarth.

"Scion was fucking killer!" Garnett says. "It was one of the best festival lineups of the last 10 years, the organizers treated all the bands like kings and we got to hang out with some good friends in Baroness, Toxic Holocaust, High on Fire and Withered."

++
Jesse Zuretti, guitarist of the deathcore band, The Binary Code, announces search of new bassist.
++
BUCKCHERRY's track "Rescue Me" has been named "theme song" for "Judgment Day", an upcoming professional wrestling pay-per-view event produced by WWE, which will take place on May 17, 2009 at the Allstate Arena in Rosemont, Illinois, a suburb of Chicago.

++
Andrea Haugen, who previously was married to Samoth (EMPEROR, ZYKLON), will release her third album under the NEBELHEXË moniker, "Dead Waters", on May 5.
++
New Life Behind Closed Eyes", the new album from the Syracuse, New York-based quintet UNHOLY, wil be made available for streaming in its entirety on Lambgoat.com starting on Tuesday, May 5.
++

++
Steve Grice, drummer of reunited British thrash metal legends Onslaught, has checked in with an update on the bands first official live album which was recorded in Leeds at the Damnation Festival last year. His post reads as follows:"Just to let you lovely people know that the live album has been mixed and approved and is now heading its way to record company HQ to go to press. We are kind of hoping to get this out in the summer, a more accurate date will be released soon.......sounds pretty good though!"
++
Canadian ambient black metal act Purfent Scaron has posted the song "Charnel House Dumpster Divine" online. The track can be heard on the band's MySpace page.
++
The Agonist recently conducted a video interview with Metal Till Death where they discuss their latest album "Lullabies For The Dormant Mind."
++
Russian black metal band Nocra, featuring Lady S from ambient act Astra Autisma, has posted a new music video online for the song "Enlightened By Death."
++
Germany's Deadlock announces Japanese tour dates.
++
Florida metal band Solstice are currently streaming the new song "Black" online at their MySpace page. The track comes from their latest album "To Dust."
++
Death metallers Aborted are planning on re-releasing two of their early albums. Listenable Records issued the following statement about the releases:"The diagnose is irrevocable: after more than 10 years of evisceration, Aborted have become masters in the art of auditive butchery. It wouldn't really shock anyone if they would have been the assistant surgeons of their precursors Carcass, one of the bands main influences on which Aborted adds a dosage of hardcore grooves like Dying Fetus or some inject some technical Suffocation style riffs intravenously, giving their old school death metal roots a more modern and new/own sound."Giving death metal a new boost, Aborted, with their 3rd and 4th album 'Goremageddon, the saw and the carnage done' and 'The Archaic abattoir', largely surpassed the title of assistant to become a head surgeon in their own operating theatre."Blood drenched riffs trading off with mind crunching melodies and backed up with ultra varied vocals, Aborted are at the top of their game. Songs like 'meticulous invagination', 'Dead Wreckoning' or 'The inertia' became cult to a large number of death metal fans all over the globe. Aborted and Listenable records"Celebrate this 14th birthday with a killer re-release of both these albums, with revamped designs and bonus tracks! Make sure not to miss out on these!"++
Finnish death metallers Survivors Zero have issued the following update about streaming a new song on their MySpace page:"Hell!"We just updated the music player with a brand new track 'Armageddon Cult' off the upcoming album 'CMXCIX.'++
Faith No More is currently booking a European tour for this summer.
++
MetalSucks is now hosting an exclusive stream of "The Curtain Hits the Cast," the new single from The Autumn Offering's forthcoming album "Requiem" (out June 9 on Victory), as well as an interview with The Autumn Offering vocalist Matt McChesney.An excerpt from the interview follows:
Please tell us about the band's new album, Requiem. How has The Autumn Offering evolved? And what is it a requiem for?
Requiem is a far darker album than the last one. It was a direct reaction to the MetalSucks review… I'm joking. All kidding aside, its a very personal album for me. I chose to write about things from my past that I never touched on before. On Fear Will Cast No Shadow, I was pointing the finger alot. This time I'm pointing it inward.I think we found our "sound" on this album. Some bands go through their entire career without ever finding that. I don't think that Requiem sounds like another band. I mean, people will brand it "metalcore" or whatever, but who cares? Maybe they won't. As far as evolving goes, I think each time you're in the studio you get better. Counting previous bands, this is the sixth album I've done. I'm sure it's around the same for the other guys. Myself, Tom [Church, guitarist] and Matt [Johnson, guitarist] write all the material. We are all involved with other projects and I think that helps TAO's music evolve. I think the more you play with other players and write in different styles in helps your main band. I have a couple death metal bands and I also do some real mellow stuff. Tom produces bands and is in sothern style rock band with Jim [LaMarca] from Chairmara and Waylon and Skinny from Mushrooomhead. It's called Tenafly Viper. Matt J dables in electroinc music….you can hear elements of all these things on Requiem.As far as the meaning of the album goes, a requiem is collections of songs or hymns for the dead. There is a sense of dread and death over this album. Some of the songs were about my battles with substance abuse. The end result of that is death. I wanted this album to feel like I was singing at my own funeral.Your last album was produced by Jason Suecof; your new album is produced by Mark Lewis, who frequently works with Jason Suecof. Can you tell us why you made the switch? Are there differences/similarities between working with the two different producers?Well, they are both amazing guys and masters of what they do. I would have been happy with either Jay or Mark, it was just a scheduling thing. We were originally going to do the record with Logan Mader but Matt J had some family issues in Florida to attend to and living in California for two months wasn't feasable. Mark and Jason have been longtime friends of ours. I hang out with those guys when we aren't in the studio. That's how this came about. Mark came to see us on tour and I told him about our situation with Logan and how Matt couldn't leave. Mark said he had some time open, so it was perfect. We thought that both Mark and Jason were booked up. Turns out Mark had some time after he finished the new Deicide.As far as differences between Mark and Jay, they are quite different but equally effective. Jason is a really eccentric guy, and at times you'll think "Where is he going with this?" Then you realize he's right, and you feel like a moron. If you record with Jay, you have to listen to what he says. I was smart enough to understand that Jason is 100 times the musician I am, and to take his advice.Mark is a perfectionist. Amazing musician as well. Mark is a master at getting amazing tones and I was really impressed with how creative he was musically. Mark had some great ideas, and nine times outta ten was right.TAO used to be signed to Jamey Jasta's Stillborn label. What is the current status of the band's relationship with Jamey?Kind of a weird situation. It sucks because all that stuff went down a long time ago. I think what happened was, this band was signed too young. When you're putting 17 year old kids on major tours, it's gotta be a bit of a culture shock. All the sudden theres all these skanks, and large amounts of alcohol and drugs. The band probably did some immature things. The band had to learn though trial and error what to do and what not to do.As far as Jamey goes, I don't really know him. I can understand why he would be upset at the band for leaving Stillborn. I think he was trying to cultivate the band and show them the ropes, so to speak. Before that could happen, the band went to Victory. I'm not saying that was a mistake, but he's a guy I wish was still on our side. It sucks because, I'm from New England and I grew up on Under The Knife and Satisfaction Is The Death Of Desire. I'm a fan of his.What really sucks is that the tours we were doing before are the ones we should be doing now. It's been a long road trying to clean up our image. Hopefully, we can get back into some of these industry people's good graces. I think we deserve a second chance. The band was being groomed to be the next "it" band and that never happened due to poor decision making. I think we're actually banned from Arizona but I can't quite remember. At the same time, we don't kiss anyone's ass. Maybe that's the problem. I'm a fair guy but I'm still a man. When I first started touring and dealing with all this industry shit I remember thinking "Is this really what its like?" Everyone was so petty. This agent won't work with that agent, this guy doesn't like this guy, this band drinks too much, etc… Is this really rock n' roll now? Sad to say, it is.You can read the complete interview and hear "The Curtain Hits the Cast" here.++
The Embodiment calls it quits
++
German band The New Black has issued the following update about the release date for their upcoming album:"Dear Blackies and Blackettes!"There's bunch of news this time, but let's announce the coolest one first: Our debut album "The New Black" will be released in the US on June 2nd! Canada will follow around that time, too. Can we get a 'Hell yeah!'?"If the reactions over there are so full of sweet rock love as they were here... we can't wait! By the way: You can still download the single for free here or over at our friends at Gibson Guitars. And your buddies should know this, right?"Probably equally cool is that we will play Germany's Serengeti Festival on June 27th - alongside Down and ... Anthrax!"TNB loves Anthrax, baby! And who wouldn't? They wrote the book with songs like 'Among The Leimsen', 'Günt-Ho', 'Now It's Schwarz', 'Who Cares Weiss' and the always wonderful 'Didulfnikufesin'. If you listen closely to our album, you might even find... er, never mind, never mind. (Cough, cough.) That weekend will be a good one, and we're working on more festivals."Additional show news real quick:"TNB were also confirmed for the Börsencrash Festival in Wuppertal, Germany on October 16th. Our show at Munich's Backstage on May 7th was postponed until July 3rd, when we will play with Tito & Tarantula."++
Mulatschag TV has posted a video interview with Tim "Ripper" Owens (Iced Earth, Yngwie Malmsteen) discussing his new solo album "Play My Game."
++
Texas death metallers Rigor Mortis have issued the following statement about guitarist Mike Scaccia undergoing emergency neck surgery:"Rigor Mortis guitarist Mike Scaccia will have emergency neck surgery this Monday morning at 6AM. Scaccia has been having problems with severe pains in his arms in recent years. It appeared it was always from medical conditions such as tendonitis from the many years of playing the intense and fast style of music that he plays. But a few days after his performance in Germany at "Keep It True 12" last weekend, Scaccia noticed his left arm went totally numb. So he went in to see his chiropractor, who noticed something seriously wrong in Scaccia's neck. So he sent him for an immediate MRI. The results showed that Scaccia has a Cervical Herniated Disc in his lower neck and they told him that he could easily become paralyzed without immediate surgery. "All of us in Rigor Mortis are hopeful that Mike will have a successful surgery and that he will be back playing his guitar very soon. The doctors have assured Mike that this surgery will make him a 10-times better guitar player. We will give an update sometime next week on how Mike is recovering. If you want to wish Mike luck with his surgery, he will be checking our Rigor Mortis Myspace page when he can. So feel free to leave him a message here."++
The Summer Breeze Open Air Festival 2009 will take place August 13 - 15 in Dinkelsbuhl, Germany. The latest bands to be confirmed for the festival are Evergreen Terrace, The Cumshots, and Excrementory Grindfuckers.The other bands already confirmed for the festival include:Amon Amarth, Amorphis, Backyard Babies, Battlelore, Before the Dawn, Beneath the Massacre, Brainstorm, Callejon, Cataract, Corvus Corux, Dagoba, Entombed, Epica, Equilibrium, Evocation, Firewind, Ghost Brigade, Grand Magus, Grave, Hate Eternal, The Haunted, Katatonia, Legion of the Damned, Misery Index, Narziss, One Way Mirror, Opeth, Powerwolf, Raunchy, Sacred Steel, Unhelig, Unsun, Vader, Volbeat, Vomitory, Vried, Waylander, Wintersun.++
Zao is currently streaming their entire upcoming album "Awake?" online at their MySpace page. The album will be released on May 5th through Ferret Music.The "Awake?" Track Listing is as follows:1. 1,000,000 Outstretched Arms Of Nothing
2. Entropica
3. The Eyes Behind The Throne
4. Human Cattle Masses Marching Forward
5. Romance Of The Southern Spirit
6. What Will You Find?
7. Awake?
8. Quiet Passenger Pt. 1
9. Reveal
10. Quiet Passenger Pt. 2/The World Caved In++
Canadian thrashers Sacrifice are currently streaming the new song "The Great Wall" online at their MySpace page. The track is from their upcoming album "Look for The Ones I Condemn," which does not have an official release date set yet but is slated for sometime in June.The track listing for the album will be as follows:1. We Will Prevail
2. The Ones I Condemn
3. Give Me Justice
4. The Great Wall
5. Tetragrammaton
6. Atrocity
7. Hiroshima
8. The Devil's Martyr
9. Ultimate Power Corrupts
10. Desolation Alive
++
German melodic death metal band Forever It Shall Be has announced a new bass player and a new album
++
The upcoming PaganFest show in New York on Monday, May 4th has changed venues. The gig will be moved from The Irving Plaza to Blender Theatre at Gramercy. All tickets already purchased will be honored at new venue. Paganfest America features Finnish headliners Korpiklaani, Ireland's Primordial, Finland's Moonsorrow, Canada's Blackguard and New Jersey pirate metallers Swashbuckle.
++
Texas metal band Hod is currently streaming the song "Harbinger of Death" online, which comes from their latest album "Serpent." The track can be heard here.
++
Danzig has issued the following update about working on new material:"We can confirm that Simon Bisley has completed his final Illustration for the DANZIG Lyric Book. We have pictured it here & it is for the Danzig Song 'When Death Had No Name.' Will post an actual Release Date here once we have it."Meanwhile DANZIG has been in the Studio, hard at work, on the Next DANZIG Record. We know that both Johnny Kelly & Tommy Victor will be on most of theTracks."Although Johnny Kelly has been playing Live in DANZIG off & on since 2002, this will be the 1st time he has recorded with DANZIG. Tommy Victor, of course, played Guitars on 2004's Circle Of Snakes"
++
Moonsorrow has issued the following update about having a guitar and some other equipment stolen in Montreal:"Moonsorrow played in Montreal at the Medley club on april 29th. Sometime during the day/night someone broke in the tour bus and stole our very special ESP custom shop Star guitar. The guitar is cream white with abalone star shaped inlays and gold hardware."The guitar can be easily recognized by the star inlays on frets 3, 5, 7, 12, 15 and 17 and creamy "vintage white" color. The back of the neck is not painted. It was in a rectangular flight case made by Finnish company Transit Case."The guitar..s serial number is: T0842201. A picture of the guitar can be viewed here."If you have seen the guitar, or you know where it is, PLEASE contact police, and send e-mail to:
mitja.harvilahti@gmail.com You can also call or send SMS to +358451376836.++
American hardcore metal group Bury Your Dead has posted a brand new song online entitled, "Hurting Not Helping." You can check it out by heading to their official Myspace page. The song will be featured on the bands forthcoming new album, "It's Nothing Personal" which will be released on May 26th via Victory Records.
++
Impending Doom has posted their new music video online for the song, "More Than Conquerors" online. You can check it out below. The song comes from the bands latest album, "The Serpant Servant" which is out now through Facedown Records.
++
New Jersey metallers Arctic Flame have issued the following update about working on new material:"Hello Maniacs,"As you may have seen, there's not too many shows in the bands near future. The lads are hard at work writing for the 3rd album. Two new songs are complete, 'The Creeper' with music by Sebastian Garcia and lyrics by Mike Paradine and 'Wages of War' with music by Jon Norg, lyrics by Mike Paradine and the melody lines shared by Dave Lowe and Mike. Also in the mix is a compostion by Rod Mariani (fast tempo), a song shared by Sebastian and Jon (a Deep Purple feel), plus another by Sebastain with Mike figuring out lyrics (Motorhead's 'Sacrifice' first comes to mind). The band will also be re-doing the Balistik Kick tune 'Warhead' (as suggested by Dave)."As for 'The Salem Witch' EP, Dave has been working on the melody line for the song, 'Thoughts of Yesterday, Actions of Today' which the music is also written by Jon with Mike writting the lyrics and story."These songs have taken up all their rehearsal time with other ideas coming in between. The band will not be soliciting shows but will consider any that come their way."
++
San Diego, California based metal group As I Lay Dying has posted a new music video online for the song, "I Never Wanted." You can check it out below (please note; the video is unavailable to view outside the United States.) The song comes from the bands latest album, "An Ocean Between Us" and is featured on the bands platinum selling new DVD, "This Is Who We Are."Guitarist Phil Sgrosso says: "We've talked about doing a video for I Never Wanted for quite some time now. Most videos that we've done have been for more fast and aggressive songs that have the usual AILD sound to it but we wanted to mix things up and do a video for a slower (but still heavy!) song that would be made up of footage from our new DVD, This Is Who We Are." "Denise Korycki filmed and directed our DVD so we thought it would be perfect for her to make a video that incorporated mostly footage from the DVD, plus some bonus stuff as well! The live footage is made up of several shows that we played in the past few years while the 'hanging out' footage was shot mostly while we were...well...hanging out. Not much more to it, I guess! Generally it takes us a day or two to film one of our videos but in a way, it took several years to make I Never Wanted what it is. I hope you enjoy it."
++
Newly signed on Nuclear Blast, Montreal's Augury are releasing their new album "Fragmentary Evidence" on July 17th in Europe, and August 11th in North America."Fragmentary Evidence" was produced by Hugues Deslauriers, Yannick St-Amand and Augury. The album was mixed by J-F Dagenais and mastered by James Murphy. The artwork and layout were done by Sven de Calluwe.
++
Norway's Theatre of Tragedy has issued the following update about preparing to hit the recording studio:"The studio is getting closer now! Start date is Friday 1st of May and Vegard and Frank have all the guitar stuff ready and will head for Oslo Thursday evening, punkrock styled, with the car full of weird guitar shit. Hein and Pzy_coma (from The Kovenant) are nearly done editing the drums and Lorentz is completing the last synth and piano lines. Raymond and Nell are brushing up on their lyrical creativity and some song titles will be revealed soon. Expect some real surprises on this album!"
++
Two live videos of Necrophobic performing at the Kings of Black Metal Festival on April 18th in Germany have been posted online.
++
Irish thrashers Gama Bomb, who recently completed a tour of Europe with Overkill and Exodus on the Killfest tour, have announced a one-off special show on June 14th supporting Canadian band Anvil in Dublin.Gama Bomb vocalist Philly Byrne issued the following statement about the show:"We're pretty stoked to be supporting Anvil in Dublin. It's not only a good chance to play to people who'd never normally come to the dank, dark places we play in, but it's also going to be cool to share the stage with real-life thrash metal comeback kids. Plus it's in Dublin, which is our natural habitat. Hopefully we can show them the best bars in town, and the best gutters to lie in afterward."++
Dutch death metal band The Lucifer Principle is currently streaming the new song "The Burial" online. The track, which comes from the upcoming album "Welcome to Bloodshed," can be heard on the band's official MySpace page. "Welcome to Bloodshed" is currently set for a May 15th release.The track listing for the album will be as follows:1. Born In Bloodshed
2. Death Resort
3. Dirt
4. Basement
5. Graveyard Ave.
6. Kadaver
7. Bond Of Supremacy
8. Nullification Of Life
9. The Burial
++
Children of Bodom's official fansite Scythes of Bodom has issued the following statement about Alexi Laiho breaking his arm:"Oops!... I did it again"In the middle of Children Of Bodom's current North American tour with Lamb of God, Alexi's well-known tendency to break bones has struck again. In his latest twitter update, K-Man reports that the Wildchild has broken his arm after falling from his top bunk. Apparently Alexi is still able to perform but he's having to take strong painkillers and to wear a sling when he's not playing. Rock 'n' roll or what! Let's hope the break heals quickly."++
UK metallers Fellsilent have issued the following update about seeking a new guitar player:"As some of you may have heard,"Acle will unfortunately be leaving Fell Silent to concentrate on his solo project TesseracT, splitting the heavy work load of the two bands simply wasn't working out, it was a mutual decision and of course means both bands can concentrate souly on their seperate directions! Even though we remain close friends we will miss him. Good luck mush!"It's definitely not the end for Fell Silent, you can look forward to the release of our new video coming soon, as well as some cheeky releases from our 2nd studio album thats currently under work!"Here is an application for a new guitarist, if you think you've got what it takes, get in contact and have a chat.
++
Job For A Cowboy has completed work on their sophomore studio album, "Ruination." The album will be released in July of this year through Metal Blade Records. Frontman Jonny Davy states: "Job For A Cowboy has toured the world and faced a ton of challenges over the course of the last year and a half. All of the hard work that we've put in and everything that we've experienced is directly reflected in our new songs, which we know are our best yet. Stay tuned."
++
Welsh ragga-metal group Skindred has announced a headlining tour of the United Kingdom which will kick off in September. No word has been given regarding support yet but stay tuned for updates.The tour dates are as follows:September 30 Norwich Waterfront
October 1 Nottingham Rescue Rooms
October 2 Manchester Club Academy
October 3 Leeds Cockpit
October 4 Newcastle Academy II
October 5 Glasgow ABC II
October 7 Stoke Sugarmill
October 8 Sheffield Corporation
October 9 Northampton Roadmender
October 10 Wolverhampton Wulfrun Hall
October 11 Oxford Academy II
October 13 Cardiff Solus
October 14 Bristol Academy II
October 15 Falmouth Pavillions
October 16 Exeter Phoenix
October 17 Southampton University
October 19 Brighton Concorde II
October 20 London Camden Electric Ballroom
++
Valient Thorr has announced that they will be heading out on the road with Atlanta based metal group Mastodon in Britain later this year. Mastodon are touring in support of their latest studio offering, "Crack The Skye" which is available now.The tour dates are as follows:June 5 Sheffield Corporation
June 6 Manchester Academy II
June 7 Glasgow ABC
June 9 London Islington Academy
++
British punk legends The Damned has been confirmed as an additional support band for Motorhead on their tour of Great Britain later this year. All shows will also see a special guest slot from Girlschool. The tour is in support of Motorhead's latest record, "Motorizer" which is out now through SPV Records.The tour dates are as follows:November 11 - Plymouth, UK - Pavilion
November 12 - Bristol, UK - Colsten Hall
November 13 - Newport, UK - Centre
November 15 - Swindon, UK - Oasis
November 16 - Nottingham, UK - Royal Concert Hall
November 17 - Newcastle, UK - City Hall
November 19 - Glasgow, UK - Academy
November 20 - Leeds, UK - Academy
November 21 - Manchester, UK - Apollo
November 23 - Cambridge, UK - Corn Exchange
November 24 - Southend, UK - Cliffs Pavilion
November 25 - Portsmouth, UK - Guildhall
November 27 - Bournemonth, UK - Solent Hall
November 28 - London, UK - Hammersmith Apollo
November 29 - Wolverhampton, UK - Civic Hall
++
In honor of thrashing death anti-heroes THE BLACK DAHLIA MURDER, Metal Blade Records has sent Metalunderground.com an exclusive clip taken from the band's upcoming DVD, "Majesty," which comes out this May. Two exclusive pre-orders have been set up for Majesty so head over to the Metal Blade Records Online Store to get your copy of The Black Dahlia Murder's first ever DVD Majesty (2disc in Digipak) at the special low price of $17.99. The price will go up once the DVD is released (5/12).. Also available is a DVD/t-shirt package that includes a Black Dahlia Majesty t-shirt and the 2disc DVD in Digipak for the low pre-street date price of $26.99. Vocalist Trevor Strnad comments, "The Black Dahlia Murder DVD entitled Majesty is finally finished and ready to be unleashed on the world. Diehard fans will recognize that the title has been plucked from the chorus of Nocturnal. It was filmed and edited by our good friend/drinking partner Robbie Tassaro, whom we have worked with in the past for the filming of our 'What A Horrible Night To Have A Curse' video. Robbie is a hilarious man in himself, and probably the only person we could trust to really capture the essence of the band. Doing a DVD was something we were very apprehensive about... doing video stuff is always a risk when you can't afford the luxuries that the MTV darlings can... I mean look at the majority of death metal videos on you tube... the comments are all people laughing how cheesy they are. For Christ's sake, look at our video for Funeral Thirst! That's ghetto metal fabulous. All of our videos, good and bad, will be featured on the second disc of the dvd, along with a shows worth of intense live footage, captured from various locations throughout our Summer Slaughter tour and our romp in support of Children Of Bodom. The live footage is unbelievable looking... it absolutely blew me away the first time I watched. I think he really nailed the energetic atmosphere of our concerts... it makes me want to stage dive myself. The main disc is chock full with over two hours of backstage footage and will give our fans a deserved look into the BDM machine. See your favorite thrashers drink 'til they puke, eat til they puke, smoke weed 'til they puke, etc. The Pantera DVD was our model to strive for, as it's the only metal DVD out there that warrants repeated viewings. Now that I have seen it a few times, I have had the semi painful realization that I am an alcoholic. I'll keep you posted on that as it develops. Calling all thrashers! Behold the Majesty!""Majesty," 2DVD Digipak includes over 3 HOURS of footage featuring interviews, performances and complete THE BLACK DAHLIA MURDER audio/visual history and is available everywhere May 12, 2009.
++
Admiral Browning has completed their latest album, entitled "Magic Elixir." The band issued the following updates:"Hey folks - we have the Magic Elixir CDs!! Thus the show this weekend becomes our CD RELEASE PARTY! We will be selling them at a discount this Saturday at Krug's Place [Frederick, MD] so if you want 'em cheap, get 'em then! The individual MP3 tracks will be available here through our SNOCAP store and through other online retailers shortly. "I'd like to take this time to remind folks that we have two 'special edition' releases of our previous discs. I've added a bunch of live tracks and assorted studio/demo stuff to both our previous discs, all encoded at high-quality 256kbps MP3 from the original sources. And they are cheap - four bucks a piece, through our SNOCAP store right on our MySpace page. If you don't have the albums or can't make it to the shows, you can catch up with the Admiral in a huge way for just a few ducats and get rare/unreleased stuff that even the folks who bought the CDs don't have.
++
Deftones has confirmed a couple more festival appearances. The band will be performing at the Area 4 festival in Germany this summer.Lüdinghausen, Germany
August 21, 2009
Tickets & info: www.area4.deThey'll also be headlining the Paradiso in Amsterdam on August 25. Tickets go on sale May 2, and all info can be found at www.paradiso.nl.
++


| | | |
| --- | --- | --- |
| | | |

OPPOSITE SIDES: "SOUL MECHANICS"
Ref: MCR-013
Band Web: http://www.oppositesides.com / http://www.myspace.com/oppositesides
Format: CD
Band info >>>>
Genre: Death metal
Country: Italy

Mondongo Canibale records finally presents the first album from Opposite Sides (formed by members of bands such as Baratro, Hortus Animae or Hate Profile). For this, the band has taken the services of Diego "GroM" Meraviglia (Ancient, Doomsword, Psychofagist, Hate Profile, Hortus Animae...) as session drummer and the artwork design of Niklas Sundin from Cabin Fever Media (Dark Tranquillity, Arch Enemy and In Flames among others). In "Soul Mechanics" this italians perform an original and attractive musical offering where join forces elements from the melodic death/thrash metal played by In Flames or Dark Tranquillity, from the industrial/electrónic metal (think in Fear Factory) and finally some influences of prog/experimental metal, the final result are powerful and catchy songs, well played and with melody. An amazing debut!!




Compos Mentis inks deal with Strange Ears

Danish melodic death metallers Compos Mentis have inked a deal with the Danish label Strange Ears as regards the release of the band's third album, "Our Kingdom of Decay", which will be released on the 22nd of June. As previously announced the album is centered on various shady sides of Denmark's history, e.g. the disfiguration of The Little Mermaid, an insane king, the mass murderer Dagmar Overbye and a strong predilection for lobotomies.

According to mainman behind Strange Ears, Steffen Rasmussen, "Our Kingdom of Decay" is by far the strongest album from Compos Mentis with its way more aggressive character than the previous releases. Lead singer Jesper Heinsvig comments on the coming collaboration: "It will be exciting to collaborate with a label that represents such varied music and has such a good grasp of the Danish market and the Danish underground. We are convinced that we have created a really cool album with a wide appeal so we are looking very much forward to the response and to present the new material in the live situation!"


++



++





Dear customers,with this mail we want to inform you about our latest release. We hope you´ll enjoy it ... PURGATORY
"Gott ist heut nicht hier" T-Shirt


Fruit of the Loom Heavy Cotton T (185 g/m²)

+++ available in size M, L and XL +++price: 13,90 EUR


+ Porto / shipping


Versandkosten Deutschland:


2,20 EUR als Brief (unversichert)

4,00 EUR versichert als Hermes Paket

Shipping costs outside Germany:

unregistered:

Europe 3,00 EUR / world: 6,00 EUR registered:

Europe 3,00 EUR / world: 6,00 EUR

Unversicherter Versand auf Risiko des K äufers, wir haften nicht für verloren gegangene Sendungen

Unregistered shipping is risky, we cannot be held responsible if your package gets lost.

visit also our Online-Store with more than 3000 items

____________________________________________________________________________________

SPECIAL OFFER:PURGATORY
"Gott ist heut nicht hier" T-Shirt


+

"cultus luciferi - the splendour of chaos" CDprice: 19,90 EUR


+ Porto / shipping

Versandkosten Deutschland:


2,20 EUR als Brief (unversichert)

4,00 EUR versichert als Hermes Paket

Shipping costs outside Germany:

unregistered:

Europe 6,00 EUR / world: 12,00 EUR registered:

Europe 8,05 EUR / world: 14,05 EUR

Unversicherter Versand auf Risiko des K äufers, wir haften nicht für verloren gegangene Sendungen

Unregistered shipping is risky, we cannot be held responsible if your package gets lost.

visit also our Online-Store with more than 3000 items out now:

AR 027:

BELPHEGOR "goatreich-fleshcult" LP

(lim. to 999, first 200 copies coloured vinyl: 100 red/black splatter, 100 two coloured white/blue)AR 026:

CONTROL DENIED "fragile art of existence" LP

(first 100 copies in orange/red splatter vinyl)AR 025:

CRYPTOPSY "the unspoken king" LP

(lim. to 666 copies, first 100 copies in green/yellow splatter vinyl)AR 024:

MATHYR "kryos" DIGI-CD

(ice cold, sombre extreme Black Metal / LEGACY: Soundcheck #6 + review 14/15 points!!!)AR 023:

PURGATORY "cultus luciferi - the splendour of chaos" Digipak-CD

(limited to 1000 copies, incl. bonus track / LEGACY: Soundcheck #4!!!)AR 022:

PURGATORY "cultus luciferi - the splendour of chaos" CD

(long awaited new album from the German masters of blasphemy)AR021:

DEMIGOD

"let chaos prevail" LP (lim. to 666 copies, first 100 copies in red/silver splatter vinyl)AR020:

MENTAL HORROR

"blemished redemption" CD (Brasilian Death Metal, with Sandro Moreira [ex-REBAELLIUN] on drums!!!)AR 019:

NAPALM DEATH "smear campaign" PIC-LP

(in noble Gatefoldcover)AR 018:

TERRORIZER "darker days ahead" PIC-LP

(in noble Gatefoldcover)AR 017:

UNLEASHED "midvinterblot" LP

(first 333 copies in coloured vinyl - 111 golden copies, 222 yellow/blue split vinyl)

temporarely sold out

AR 016:

GRAVE "as rapture comes" LP

(limited to 999 handnumbered copies, incl. bonus track, first 200 copies in blue or yellow vinyl)

sold out

AR 015:

KRISIUN "assassination" LP

(lim. to 666 handnumbered copies, incl. bonus track, first 100 copies in red vinyl)

sold out

AR 014:

VOMITORY "redemption" LP

(lim. to 666 handnumbered copies, first 100 copies in blue vinyl - only for Europe!) AR 013:

VOMITORY "raped in their own blood" LP

(lim. to 666 copies, first 100 copies in red/black splatter vinyl - only for Europe!) AR 012:

SATARIEL "hydra" LP

(limited to 666 handnumbered copies, with bonus track) AR 011:

INCAPACITY "9th order extinct" LP

(limited to 666 handnumbered copies, with bonus track) AR 010:

IN BATTLE "welcome to the battlefield" LP

(limited to 666 handnumbered copies)AR 009:

BRODEQUIN "methods of execution" LP

(limited to 666 handnumbered copies) AR 008:

PURGATORY "luciferianism" DIGI-CD+bonus DVD

(limited to 1000 copies, 6 tradepoints) AR 666:

PURGATORY "luciferianism" CD

(4th full length CD of the german Death Metal legend! This is armageddon! # 3 in LEGACY-Soundcheck!!!)AR 006:

MATHYR "mandraenken" CD

(unholy raw atmospheric Black / Death Metal like Satyricon! # 13 in LEGACY-Soundcheck!!!) AR 005:

ABOMINATTION "doutrine of false martyr" CD

(ultrabrutal Death Metal from Brasil, re-release with bonus tracks) AR 004:

COERCION "lifework" MCD

(the swedish gods of Oldschool Death Metal are finally back) AR 003:

THORNESBREED "the splendour of the repellent" CD

(This is blasphemy!!! German hyperblast Death Metal without any compromises! Incl. video clip)

last copiescoming next:

SAMAEL "above" LP (lim. to 999 copies + strictly lim. Die Hard edition, incl. bonus track)

02.05.2009